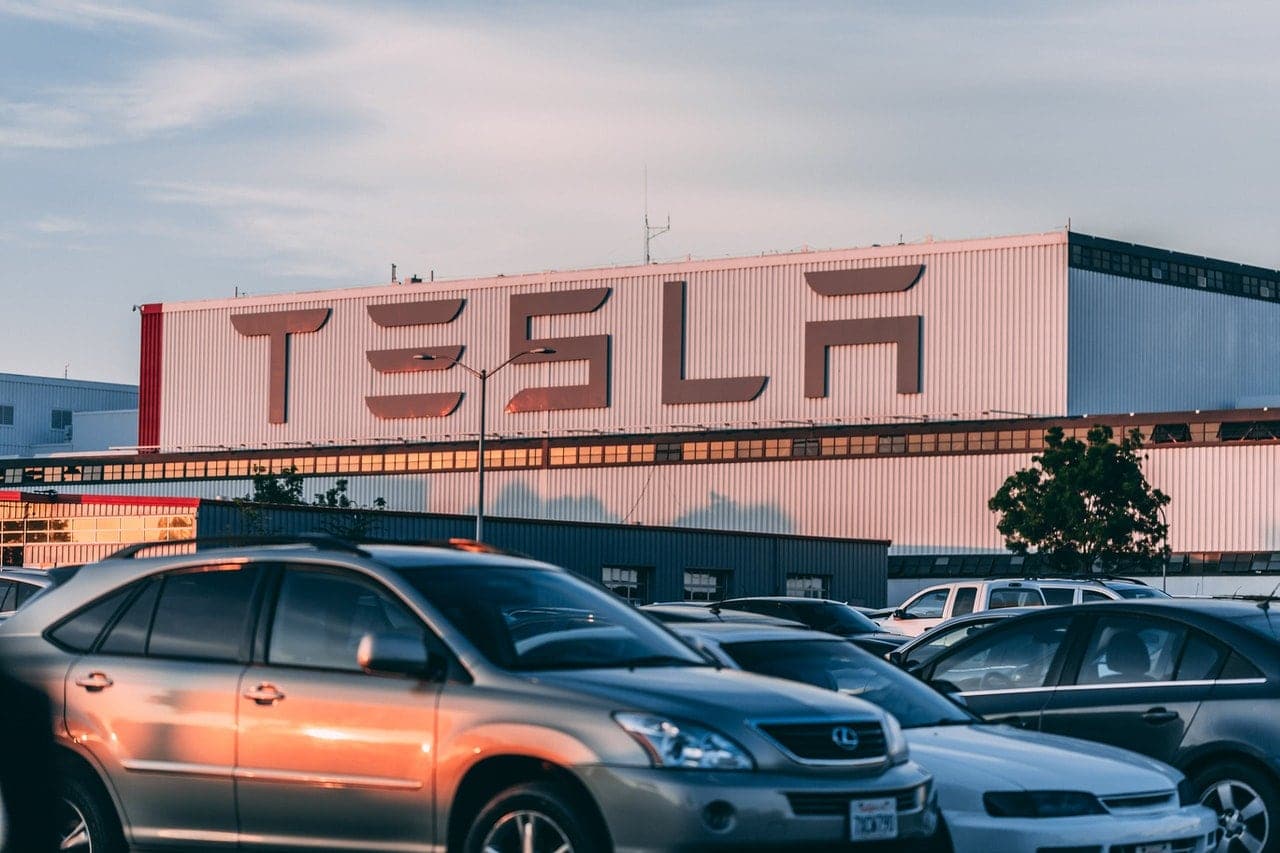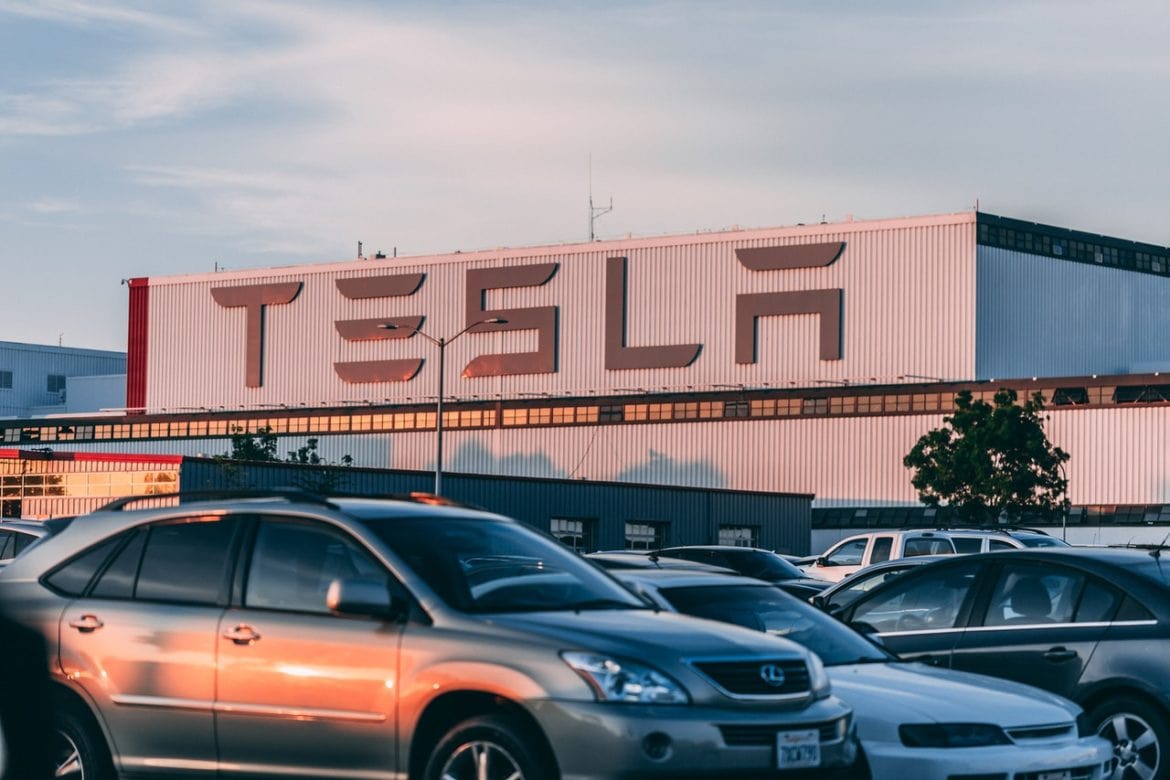 Tesla shares are dropping in pre-market stock trading action today following news of a formal investigation from the National Highway Traffic Safety Administration (NHTSA) about alleged flaws in the company's autopilot system.
According to a report from Associated Press, the investigation will be focusing on issues concerning Tesla vehicles crashing against parked automobiles, with the agency stating that it has identified 11 incidents of this nature.
This would be the latest of a series of inquiries made by the NHTSA on Tesla's innovative autopilot feature including an investigation opened back in June that looked into more than 30 crashes that have occurred while drivers were using the system.
According to Tesla's latest reports, the company said that during the first quarter of 2021 they registered one accident for every 4.19 million miles driven on which the autopilot system was being used. Comparatively, the NHTSA reports that one crash occurs for every 484,000 miles driven on average in the United States.
Complaints concerning Tesla's autopilot have been brought up by consumer advocacy groups and regulators in the past but the company has stated multiple times that the system is not fully autonomous and that drivers should remain alert while on the road.
Market participants appear to be reacting negatively to the news as Tesla shares are diving almost 2% in pre-market action this morning at $704 per share.
How have Tesla shares performed this year?
Since August started, Tesla shares have advanced around 4.4% following the release of the firm's quarterly report back on 26 July. Meanwhile, so far this year, the stock has delivered a meager 1.6% gain while its performance will likely move to negative territory if this pre-market downtick spills to the live session.
Back in late July, Tesla (TSLA) reported a positive quarter after beating both revenue and earnings estimates from analysts. The company delivered a total of 201,304 vehicles compared to 90,891 units during the same period a year ago while its revenues landed at $11.96 billion or $560 million higher than analysts' forecasts for the quarter.
Meanwhile, the electric vehicle maker stated that it expects to post a 50% average annual growth in its number of delivered vehicles for multiple years as demand remains far from peaking.
Despite reporting a 2% drop in average selling prices, Tesla managed to improve its top-line profit margins as a result of reduced costs – this being an important long-term goal for the company to produce, at some point, affordable vehicles for the masses.
What's next for Tesla shares?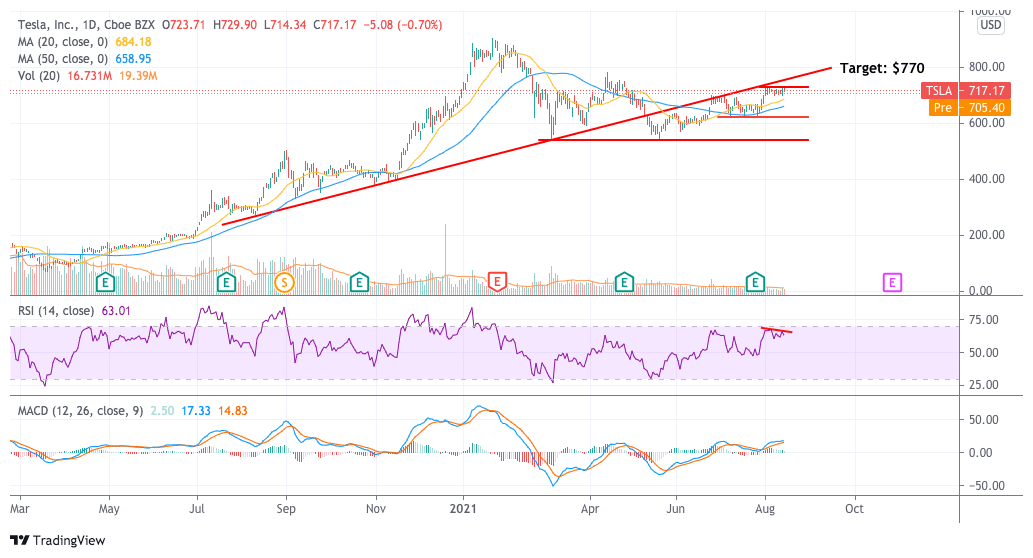 The latest price action in Tesla shares shows that even though market participants weren't too excited about the quarterly report initially, there were some interesting volumes a couple of days after that ended up pushing Tesla shares to the $728 level during three consecutive high-volume trading sessions that took place from 29 July to 2 August.
However, it appears that bulls found a ceiling at the $728 level as a move above this threshold has been rejected multiple times in the past few days. As a result, momentum readings in the Relative Strength Index (RSI) are posting a mild bearish divergence that could signal a brief upcoming pullback.
Aside from that, everything else on the technical front points to the potential continuation of the latest uptrend on the back of what was a fairly positive quarterly report with a plausible short-term target of $770 set for the stock.
That said, if this morning's news prompt a pronounced downtick, chances are that the stock could reverse its course. In this case, a plausible area of support would be found at the $620 level.