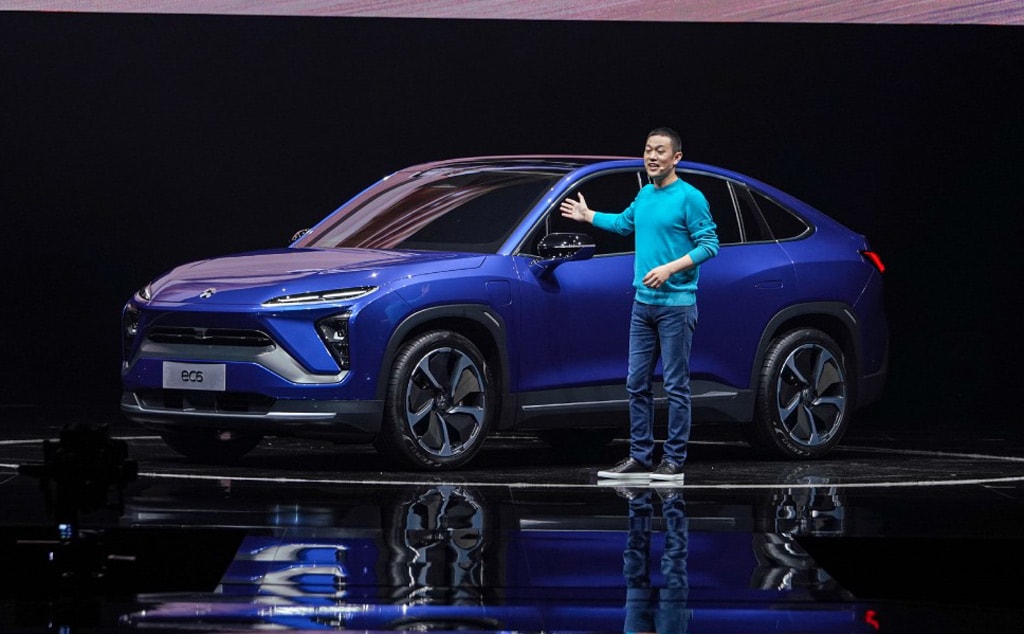 Nio shares recovered yesterday from the early losses their price experienced as a result of some concerning comments from a top official in the Chinese government about the benefits of consolidating what is currently a highly fragmented industry.
Multiple top media outlets including Bloomberg and Reuters cited the remarks of Xiao Yaqing, Beijing's Ministry for Industry and Information Technology, who stated that there were "too many EV firms on the market right now" while adding that the government is actively encouraging them to merge and restructure to strengthen the industry.
Shares of Nio (NIO) dipped almost 4% in early stock trading action but then recovered to settle 1% higher at $38.4 per share. Meanwhile, other Chinese electric vehicle stocks such as Xpeng (XPEV) and BYD (BYDDF) experienced similar fluctuations although these two closed the day with losses of 0.5% and 0.2% respectively.
Even though market participants may have temporarily shrugged off these comments, at a point when Chinese authorities have been aggressively regulating multiple industries they will hardly go unnoticed.
According to data from Bloomberg, there are currently 300 companies incorporated in China that are working in developing electric vehicles. The country's domestic EV market has grown at an accelerated rate in the past few years amid the introduction of government subsidies for consumers who purchase an electric-powered model.
Last month, a total of 271,000 electric vehicles were sold in the Asian country according to data from the China Association of Automobile Manufacturers (CAAM). This results in a 164% jump compared to the same period a year ago.
Tesla (TSLA) and Nio remain the leaders of this growing market in China even though the company headed by Elon Musk saw its sales volumes drop nearly 26% last month, compared to the same period a year ago, amid reports of quality issues and privacy concerns.
Moving forward, it is unclear how the government will intervene in the market to promote these mergers and restructures the industry minister has proposed. However, industry professionals have highlighted that this fragmentation is real and it is affecting the ability of feasible companies to stock up on key raw materials and components as less successful ventures are crowding the supply chain.
"This is just version 2.0 of the central government looking to trim the [number] of entrants as they did when they limited manufacturing licenses [and] permits in 2017" stated Tu Le from Sino Auto Insights, a firm that researches the local automobile market, during an interview with CNBC.
How have Nio shares performed so far this year?
Nio shares have shed nearly 21.2% of their value since 2021 started as the government's seemingly hostile attitude toward multiple sectors of the economy has scared investors and has sent the price of top-performing Chinese stocks into a downward spiral.
Last year, shares of the Asian electric vehicle manufacturer rose over 1,112% as a result of a strong pandemic tailwind that lifted the entire industry.
Meanwhile, only a few days ago, the company announced that it will be raising $2 billion in capital through an at-the-market share offering. These direct sales have become popular lately amid the increased participation of retail traders in the market during the pandemic and also as a result of the short-squeezing frenzy that has taken place throughout the year on some of the market's less popular companies such as GameStop (GME) and AMC Entertainment (AMC).
What's next for Nio shares?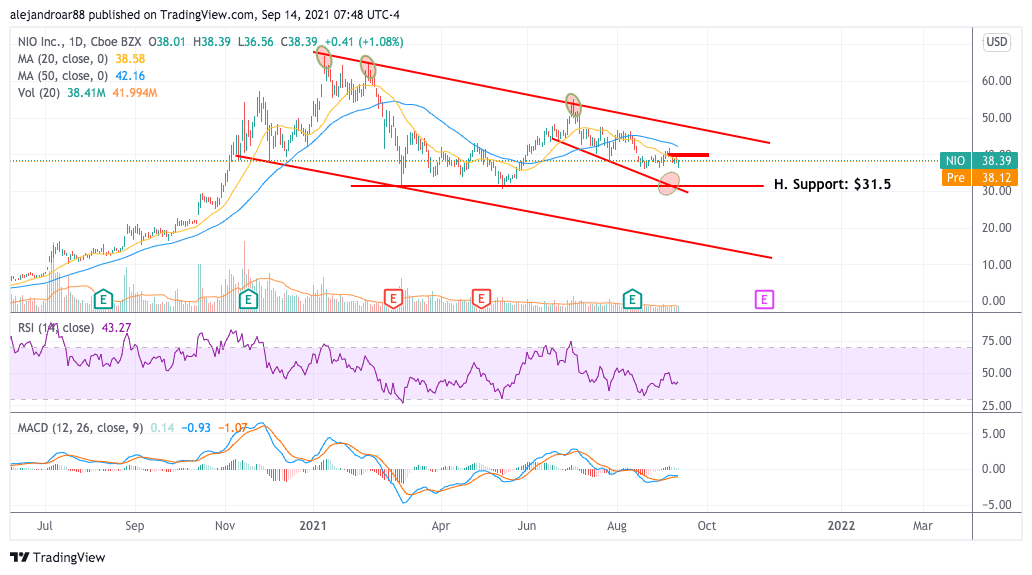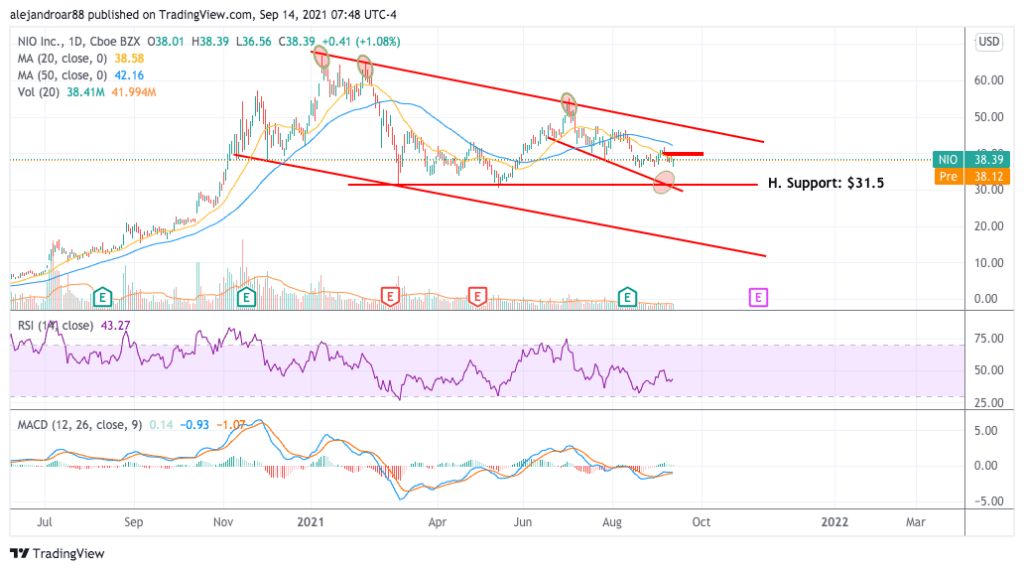 Nio shares have been on a downtrend since the year started after reaching an all-time high of $67 per share. Currently, the stock is trading 43% below that 52-week high and it could continue to suffer if market participants react negatively to these latest developments.
Even though the government's decision to consolidate the sector may not be necessarily bad news for the company, the ministry's remarks show that the industry is in Beijing's crosshairs already and that could lead to the introduction of stricter regulations as it has happened to the technology and private education sectors lately.
On the other hand, it should not be difficult for Nio to complete this at-the-market offering as the company will only have to sell approximately 52 million American Depositary Shares (ADS) – a figure that is only 25% higher than the stock's daily trading volume.
Moving forward, if the share price continues to decline on the back of the negative momentum that Chinese stocks as a whole are experiencing, the $31.5 horizontal support shown in the chart above remains a key level to watch for Nio.