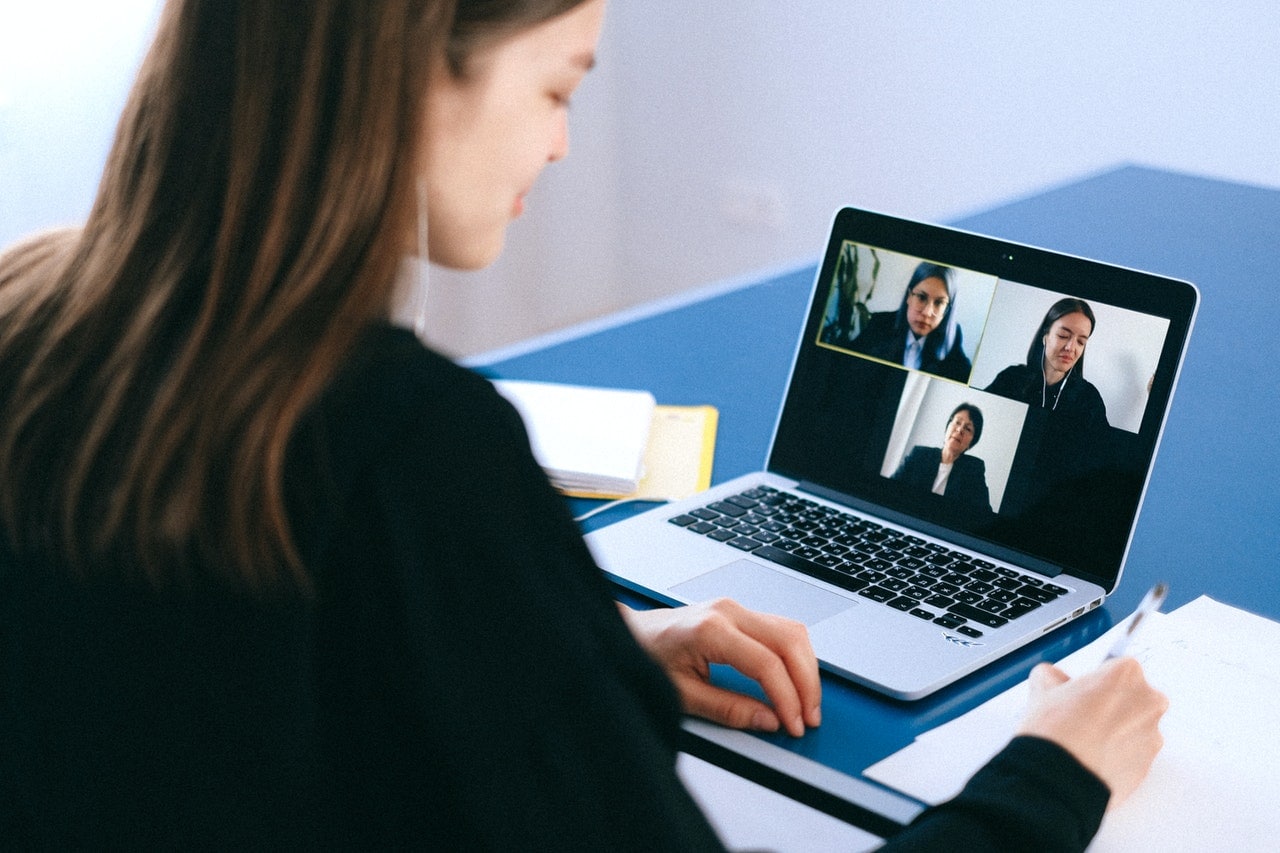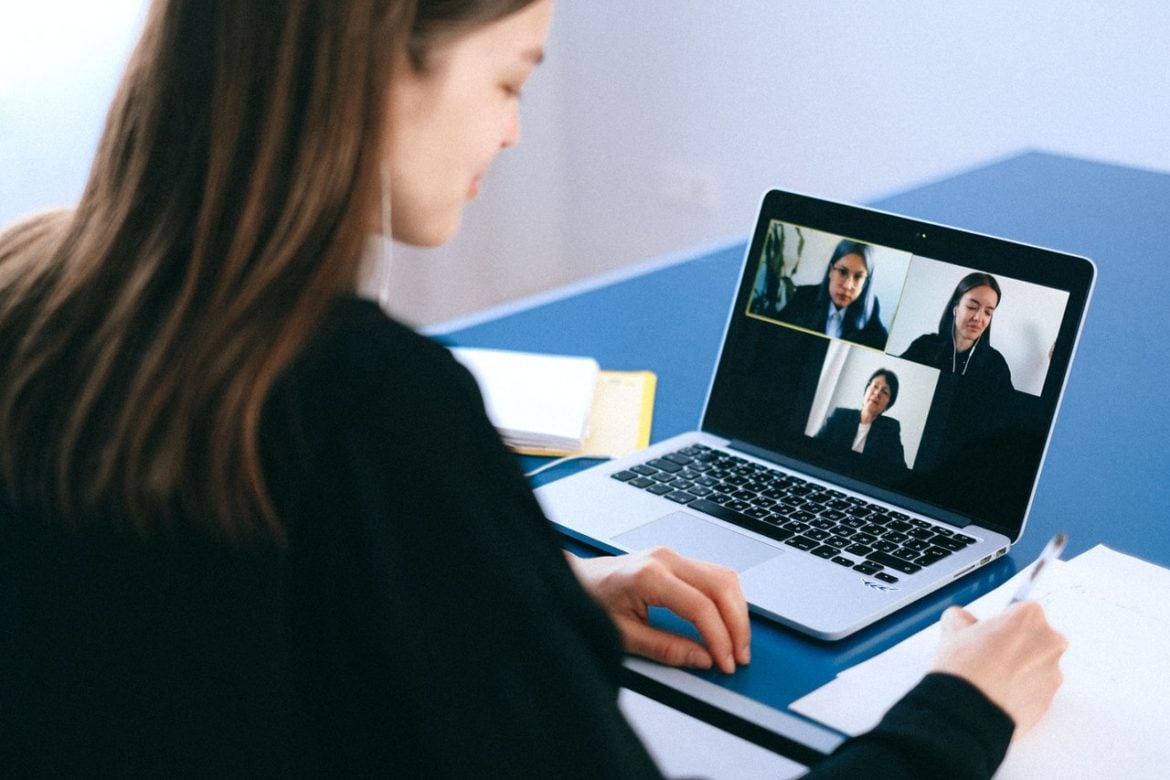 Shares of Zoom Video Communication were trading over 30% higher in pre-markets today after posting better-than-expected results in the fiscal second quarter of 2021. Zoom shares have gained 369% year to date eclipsing a 9% rise in the S&P 500.
But investors haven't flocked to tech shares like Apple, Amazon, and Zoom without a reason. The pandemic has accelerated the pace of digitisation and Zoom is among the biggest benefactors of the trend.
Zoom's second-quarter earnings shatter analysts' estimates
Looking at Zoom's fiscal second quarter 2021 earnings for the quarter ending July 31, revenues increased 355% year over year to $663.5 million. Analysts surveyed by Refinitiv were expecting the metric at $500.5 million.
Zoom's earnings per share on a non-GAAP basis surged to $0.92 in the fiscal second quarter of 2021 as compared to only $0.08 in the corresponding period last year. The company's earnings were more than double what analysts were projecting.
Zoom's cash flow generation capacity also improved in the quarter and it reported free cash flows or operating cash flows minus capital expenditure, of $373.4 million in the quarter. In comparison, it posted free cash flows of $17.1 million in the corresponding quarter of 2020.
Zoom's CEO Eric S. Yuan on earnings
"Organisations are shifting from addressing their immediate business continuity needs to supporting a future of working anywhere, learning anywhere, and connecting anywhere on Zoom's video-first platform. At Zoom, we strive to deliver a world-class, frictionless, and secure communication experience for our customers across locations, devices, and use cases," said Zoom founder and CEO, Eric S. Yuan in the company's earnings release.
Yuan added, "Our ability to keep people around the world connected, coupled with our strong execution, led to revenue growth of 355% year-over-year in Q2 and enabled us to increase our revenue outlook to approximately $2.37 billion to $2.39 billion for FY21, or 281% to 284% increase year-over-year."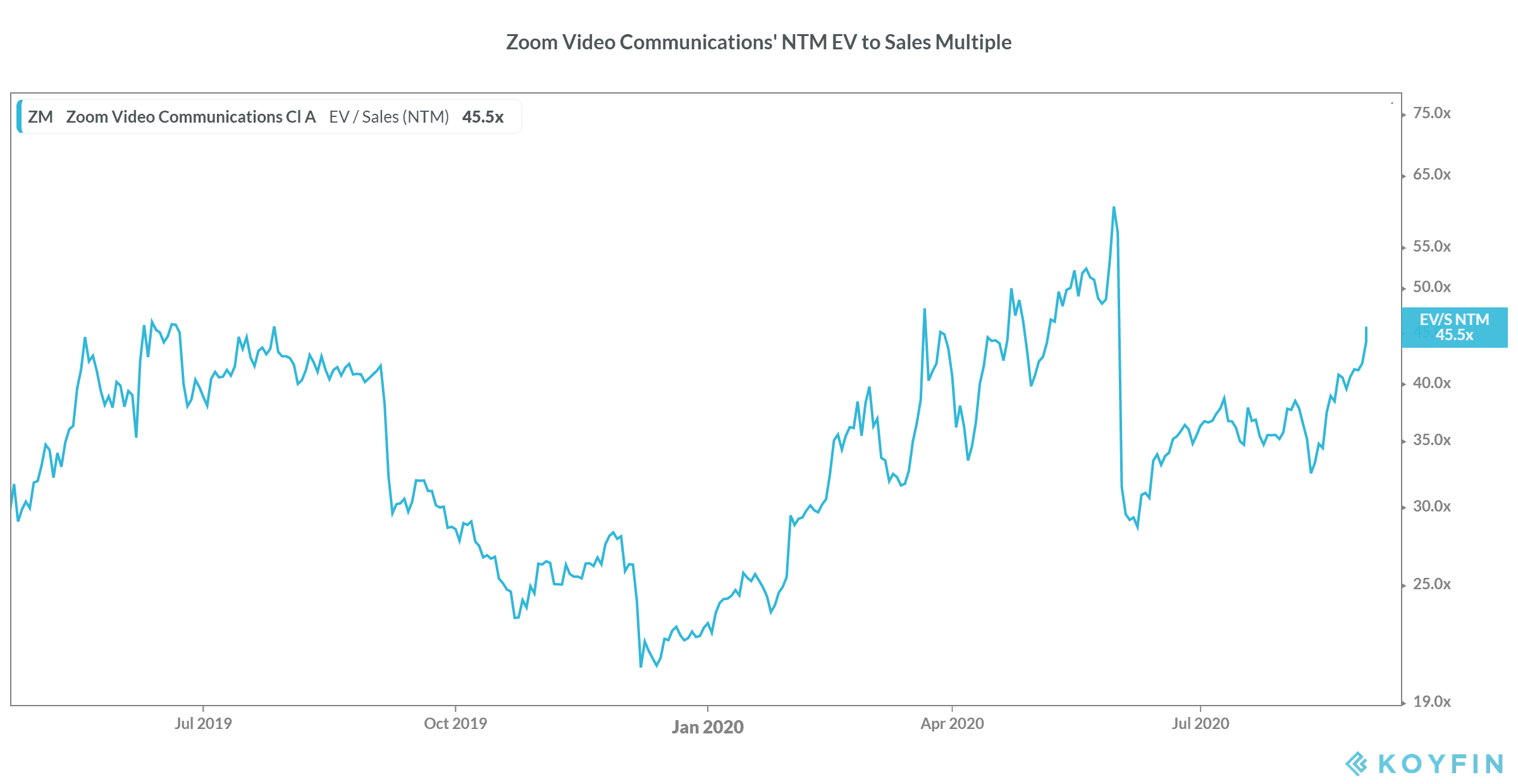 Spectacular metrics in the second quarter
Apart from the above-mentioned financial metrics, Zoom reported spectacular operating earnings in the quarter. At the end of the quarter, Zoom had 370,200 customers having over 10 employees, a year over year rise of 458%. The number of customers contributing over $100,000 in trailing 12-month revenues jumped 112% year over year to 988.
Zoom provided its fiscal third quarter guidance and expects revenues to be between $685-$690 million. Analysts polled by Refinitiv were expecting them at $492.9 million. It expects to post non-GAAP earnings per share between $0.73-$0.74 in the quarter while analysts were projecting them at $0.35.
Zoom has been a benefactor of digitization
Demand for Zoom's video callings services has expanded amid the pandemic. In a note last month, RBC analysts led by Alex Zukin said in a note that Zoom's monthly active users averaged 148.4 million in the quarter, a year over year rise of 4,700%.
Zoom's market capitalization was $91.7 billion based on yesterday's closing prices. Many expect Zoom video meetings to eventually replace some of the corporate travel permanently. In May, Zoom's market capitalization surged above the combined market capitalisation of the seven largest airline companies. The airline sector is among the worst affected from the pandemic and last month American Airlines, the world's largest airline, warned of 19,000 job losses by 1 October if it did not get more federal assistance.
Zoom's valuation
Meanwhile, while Zoom shares have surged, some have been raising concerns over its soaring valuations.
Shares trade at a next 12-month enterprise value to revenue multiple of 46x. The forward price-to-earnings multiple of 244x looks no cheap either. However, growth stocks like Zoom are a bet on the future of digitization and should not be valued only based on the next 12-month numbers.
That said, it remains to be seen how much growth Zoom can sustain after the pandemic. The company would also face competition from the likes of Microsoft Team and Google Meet.
Analysts' views on Zoom shares
"Microsoft Teams is the one that's going to give a run for their money there," said Michael Binger, president of Gradient Investments said speaking with CNBC's Trading Nation on the competition. He added, "Skype is getting there, Google … [Meet], Facebook is in play. But right now, Zoom does really own the market here, and the competition is getting heavier, but I think it's still Zoom's market to lose."
Mark Newton, founder of Newton Advisors said "Short term, you know, it's really a coin flip, and it's really difficult to justify buying the stock here if you haven't currently owned, thinking that it's the right risk-reward. I would look at buying the stock in the weeks to come if you pull back down to $275 or even down to $227 near August lows, but being over $300, for me it's just a poor risk-reward technically."
Zoom shares at $325.10 yesterday and were quoted at $423 in pre-markets today