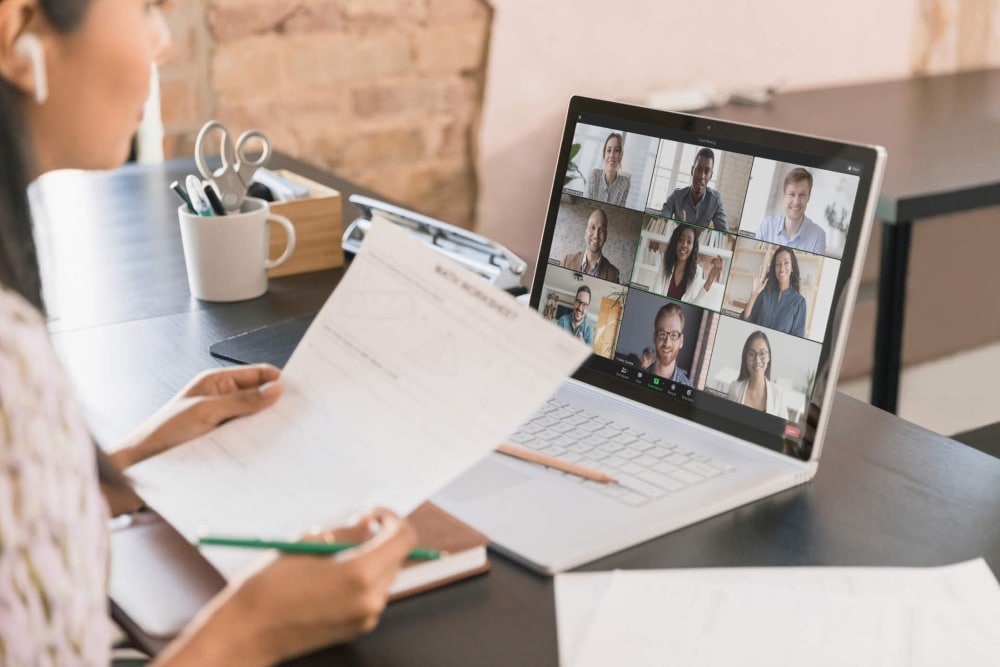 Zoom Video Communications would release its fiscal third-quarter 2022 earnings today after the close of markets. It would be the most important earnings release of the week and provide insights into the growth outlook for stay-at-home shares which have been under pressure this year. What are analysts expecting from Zoom's earnings and what should investors watch in the video calling company's earnings release?
As the economies have reopened, stay-at-home plays are facing trouble repeating last year's success. This includes names like Chegg, Peloton, Teladoc, as well as Amazon.
Zoom third-quarter earnings estimates
Analysts polled by TIKR expect Zoom to report revenues of $1.02 billion in the fiscal third quarter, a year-over-year rise of 31.2%. While this would mean that Zoom's revenues would surpass $1 billion for the second consecutive quarter, it would be the slowest growth rate for the company since it went public. The slowdown in growth is expected to continue and analysts expect the company's revenues to rise only about 15% YoY in the next three quarters.
Here it is worth noting that stay-at-home plays are facing tougher YoY comps this year after the strong growth in 2020. For instance, Zoom's revenues had increased 366% in the third quarter of the last fiscal year. However, 2021 is a different ballgame and markets don't really expect stay-at-home shares to repeat last year's revenue growth. However, a steeper-than-expected fall in growth is something that has been scaring markets.
Company guidance
Zoom shares had tumbled after the company released its fiscal second-quarter earnings. The company gave third-quarter revenue guidance of $1.015-$1.020 billion, which was in line with estimates. However, its adjusted EPS guidance was slightly below the $1.09 that analysts were then expecting. Current estimates call for an adjusted EPS of $1.22 which is above what Zoom had guided for. Here it is worth noting that companies tend to provide conservative guidance and often analysts' estimates near the earnings release are slightly above the guidance.
Zoom called off the Five9 acquisition
Last month Zoom and Five9 called off the latter's acquisition after the shareholders rejected the deal. Notably, the US Justice Department was also studying the national security implications of the deal. Many see Zoom as a national security concern as its founder Eric Yuan was born in China. The company has been in controversies over its alleged ties to China. It had blocked the account of an activist who used its services to commemorate the Tiananmen Square crackdown by the Chinese government. It had also mistakenly routed some calls to China. That said, Yuan is now a US citizen, like many other corporate leaders in the country.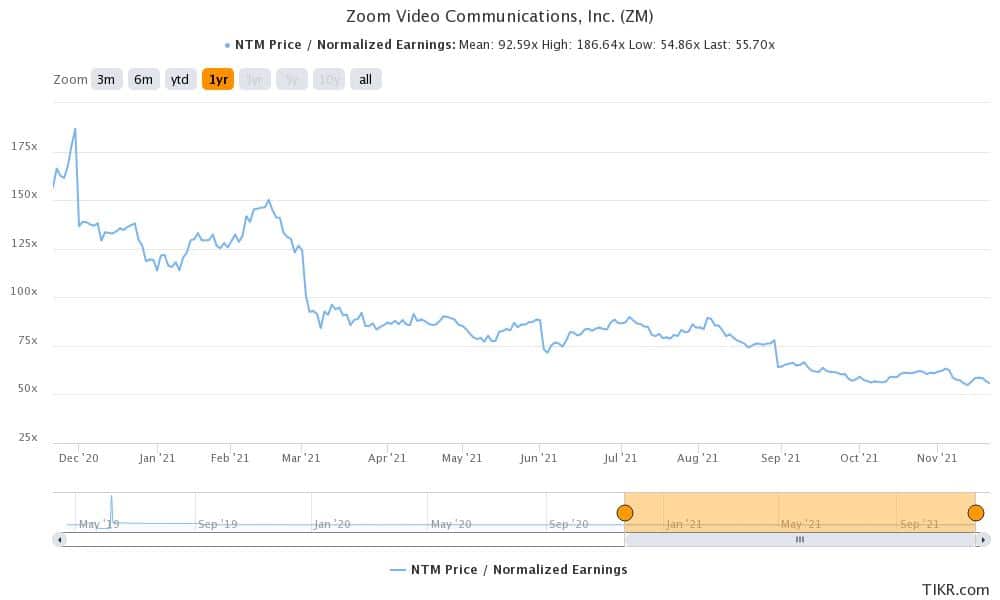 What to watch in Zoom's earnings?
During Zoom's earnings release, markets would watch out for the commentary on the growth outlook. If the growth outlook is below what the street is expecting, it could lead to a sell-off in the shares. Also, markets would watch out for the earnings metrics. With topline growth tapering down, markets would now also be interested in the company's profitability. Zoom might also provide colour on its capital allocation strategy after the Five9 acquisition was called off. As the organic growth is coming down, the company would need acquisitions to increase its topline growth.
Zoom share price forecast
Meanwhile, Wall Street analysts have a mixed forecast for Zoom shares. Of the 29 analysts covering the shares, 15 have given it a buy rating while 13 rate it as a hold. One analyst rates the shares as a hold. Its median target price of $350 implies an upside potential of 39.3% over the next 12 months.
Meanwhile, Zoom shares have disappointed this year and have lost a quarter of its market cap. The shares are trading close to their 52-week lows even as the US markets have moved to a new record high.
Analysts' ratings
Meanwhile, some of the analysts see Zoom shares as a buy after the dismal price action. Last month, JPMorgan called the shares undervalued and a buy. "We believe growth will bottom in the fourth quarter but think the market has priced that into the current stock price such that the risk/reward looks more attractive," said JPMorgan's Sterling Auty.
While a section of the market is concerned over a slowdown for video calling companies like Zoom, Auty is not too perturbed and said "The pandemic has likely permanently altered employee behavior to be much more comfortable with video collaboration first as a method of communication rather than a desktop phone. We see large enterprises looking to focus more on UCaaS platforms that can bring together video, calling, contact center, CPaaS, chat/task management."
Zoom valuation
Zoom shares trade at an NTM (next-12 months) PE multiple of 55x which is almost the lowest since it went public. While the growth rate for Zoom is also arguably coming down, the valuations look too cheap at these prices.
While there are short-term headwinds for Zoom and it also faces the risk of increased competition, the shares look an attractive buy at these prices.
Zoom shares were trading flat in US pre-market price action today and have a 52-week trading range of $245.16-$486.83.