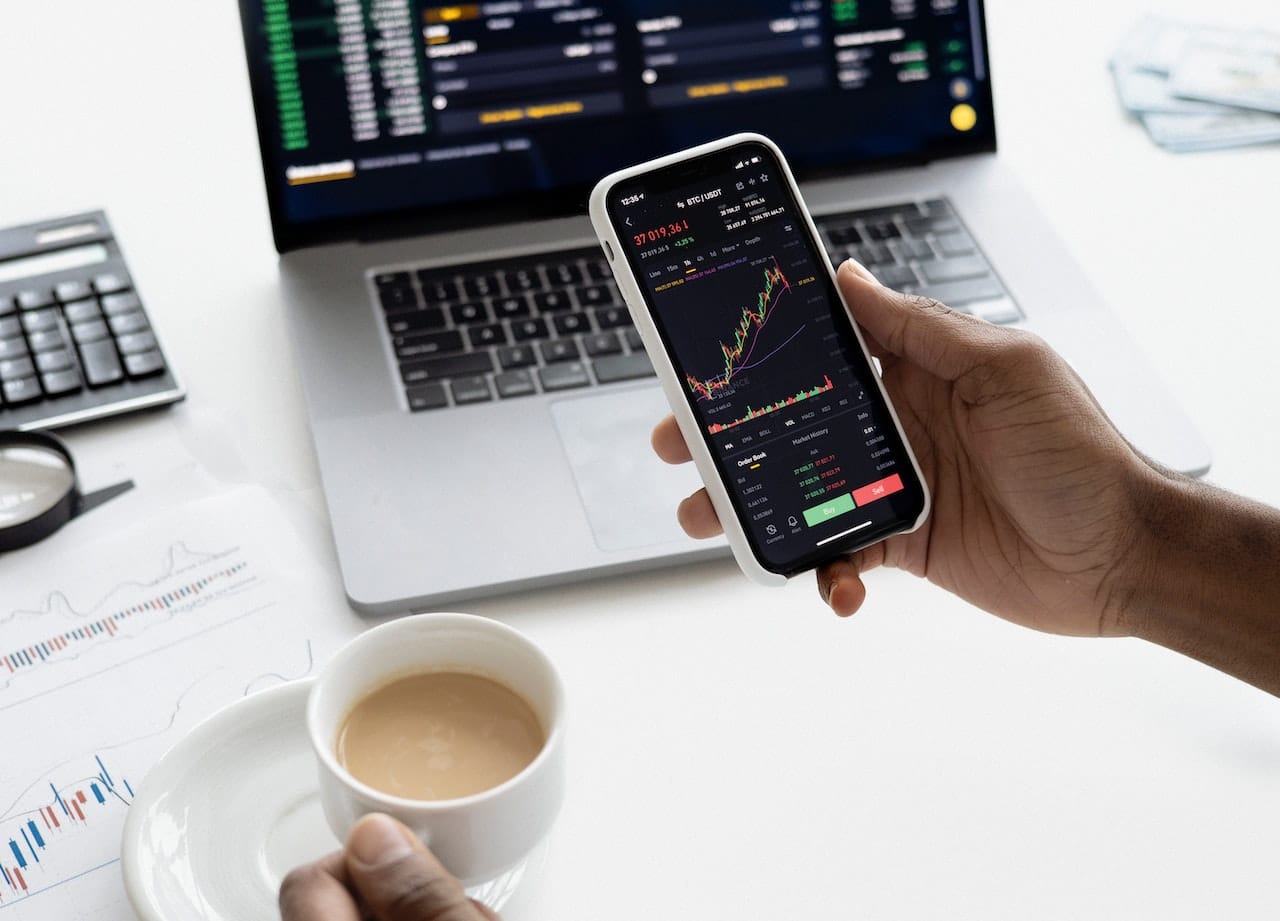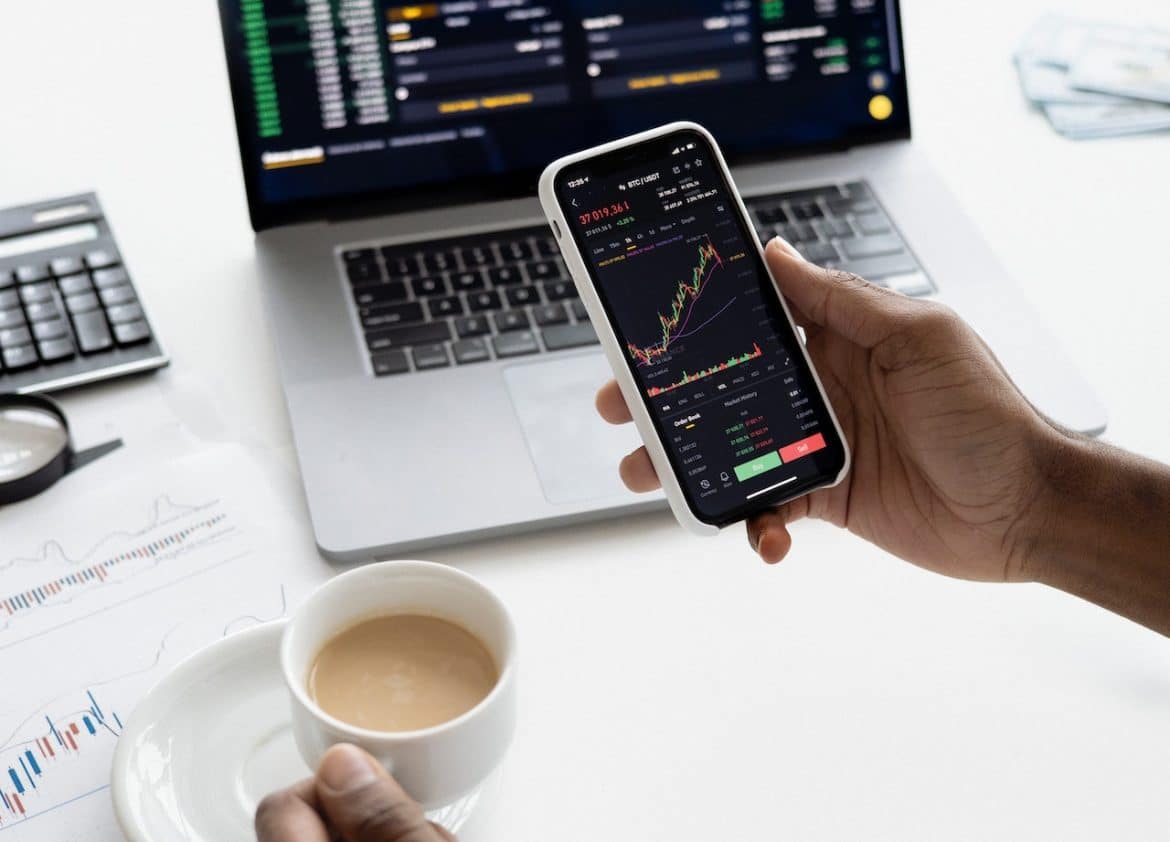 We're into the third quarter earnings season. This week, Big Tech companies including Apple, Alphabet, Amazon, Meta Platforms, and Microsoft would release their earnings. Here's what Wall Street is expecting from the tech majors.
Last week, Netflix impressed markets with its third-quarter report and the battered FAANG constituent rose sharply. Tesla however plunged after missing revenue estimates. The biggest crash however was in Snap which yet again spooked markets with its earnings and forward guidance.
Snap's revenue growth fell to 6% which is the lowest since it went public. The company's earnings triggered a crash in social media shares, for the third consecutive quarter.
Big Tech earnings are coming amid the market rebound
US markets rebounded last week. However, they are still down sharply for the year and investors would watch tech earnings for more insights on the economic slowdown. Most tech majors have either laid off employees or have gone slow on hiring. Many of the high-flying tech names are underperforming the markets this year and Meta Platforms and Netflix are among the top S&P 500 losers this year.
Meta Platforms is the worst performing FAANG share
Meta Platforms is now the worst-performing FAANG share this year. Netflix held the dubious title but it has recovered from the lows. When Meta Platforms reports its earnings this week, markets would watch for commentary on digital ad spending, especially after Snap talked about the slowdown.
The slowdown in digital ad spending is no surprise though and in Q2 2022, Meta Platforms reported a YoY fall in revenues, its first as a publicly traded company. It also guided for a YoY fall in third-quarter revenues.
Analysts expect Meta Platforms' revenues to fall in the third quarter
Analysts expect Meta Platforms' revenues to fall 4% in the third quarter. However, revenues are expected to rise by 1.1% in the fourth quarter. During Meta Platforms earnings release, markets would also look at user growth. Multiple surveys have shown that Facebook is losing in popularity to other social media platforms, especially TikTok.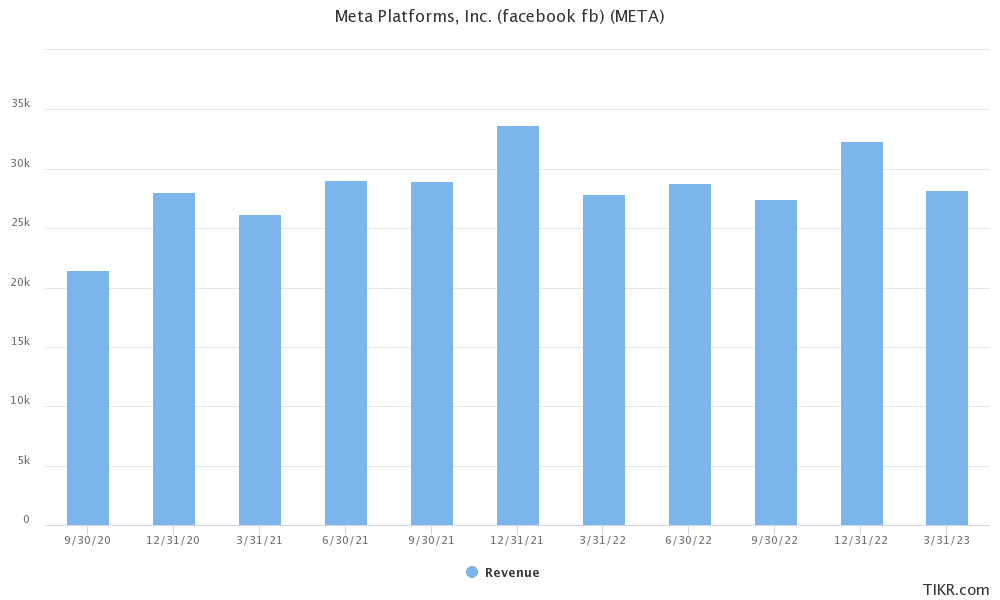 What to expect from Alphabet's earnings?
Alphabet was the best-performing FAANG share of 2021 by a fairly large margin. However, the shares have sagged this year and are down 30% YTD, underperforming the S&P 500. Wall Street analysts expect Alphabet to report revenues of $70.7 billion in the third quarter, a YoY rise of only 8.6%.
Notably, US tech companies are facing tougher YoY comps as they saw a spike in revenues amid the COVID-19 pandemic. During Alphabet's Q2 2022 earnings, CFO Ruth Porat said, "Going forward, the very strong revenue performance last year continues to create tough comps that will weigh on year-on-year growth rates of advertising revenues for the remainder of the year."
Digital ad spending has slowed down
Nonetheless, markets would look for commentary on digital ad spending during Alphabet's third-quarter report. YouTube's performance has especially disappointed for the last couple of quarters as the platform is facing tough competition from TikTok.
YouTube is promoting "Shorts" on the platform to take on TikTok. However, they don't generate as much revenue as the other videos.
Amazon's topline growth has also sagged
The slowdown in retail spending has taken a toll on Amazon's revenues. In Q2 2022, revenues increased by 7.2% as compared to the corresponding quarter last year. It was the slowest growth in two decades for the company. The company forecast sales between $125-$130 billion for the third quarter.
Analysts expect Amazon to report revenues of $127.6 billion in the third quarter, a YoY rise of 15.1%. The company's revenues had risen in single digits in the previous three quarters. During the Q2 2022 earnings, Amazon said that going forward it would not face the kind of tougher YoY comps that it did in the last few quarters.
What to watch in Amazon's earnings report?
During Amazon's earnings report, markets would watch the commentary on US retail market. Notably, Amazon held a Prime Day earlier this month. It was the first time that it held the second Prime Day in a year. Many see it as a sign of slowing sales growth and rising inventories.
Amazon did not provide much details on the sales during the event. During the earnings call, the company might provide more colour on the event. It might also divulge whether it was a one-off event or would it look at multiple Prime Day sales in a year going forward.
Can Apple continue its outperformance?
While tech shares in general have sagged, Apple's performance stands out. It is the best-performing FAANG share of 2022. When Apple reports its earnings, markets would especially look out for data on iPhone sales as well as its performance in China. The company launched its iPhone 14 last month only. Analysts believe that the sales of the higher-priced iPhone 14 have been strong but sales of lower-priced models have sagged.
Evercore ISI analyst Amit Daryanani believes that Apple is well-placed ahead of the earnings season. He said, "The AMD negative pre indicates we could potentially see worse than expected iPad and Mac results, but this could largely be overlooked if iPhone results point to a stronger than expected iPhone 14 cycle."
Notably, earlier this month AMD lowered its third-quarter guidance. The chip industry is witnessing a severe slowdown amid falling gadget sales. Both smartphone and PC sales have been weak this year which is hurting the sales of chip companies.
What to watch in Apple's earnings?
Apple might also provide colour on the supply chain disruptions during the earnings call. During the last several quarters, its topline has been hit due to supply chain disruptions. Meanwhile, as Apple shares plunged in the first half of the year, Warren Buffett scooped more shares and added to Berkshire Hathaway's already humongous position in the iPhone maker.
Microsoft earnings
Microsoft would also release its fiscal first quarter 2023 earnings this week. In recent days several analysts have lowered Microsoft's target price citing weakness in the PC market. Sales of PCs have sagged this year after two years of strong growth.
Analysts expect Microsoft's revenues to rise only 9.7% in the quarter. In the last many quarters, the company had posted strong double-digit revenue growth. Microsoft has also been in the news for layoffs amid slowing growth. During the upcoming earnings release, Microsoft might also provide commentary on its hiring plans.