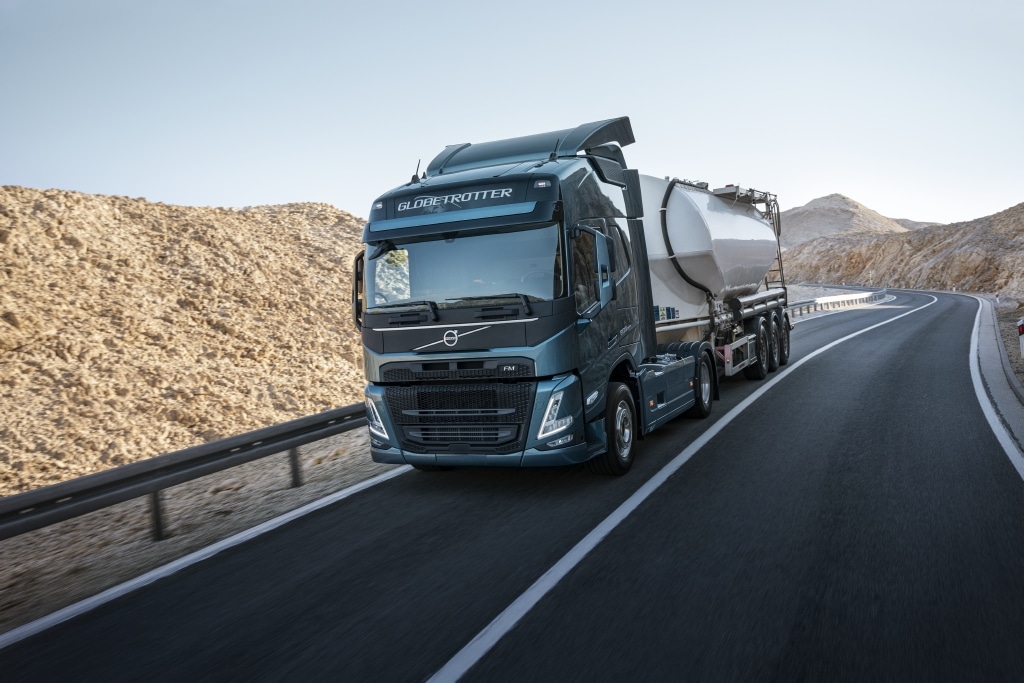 Volvo, owned by Chinese auto manufacturer Geely, has announced aggressive plans to electrify its vehicles and intends to sell more electric trucks in the coming years. Legacy vehicle companies have raised their game and gearing up for a tough fight with start-up companies.
Volvo, which already has heavy-duty all-electric truck models in its arsenal, pointed to strong demand for electric trucks. "More and more transport companies are realizing they need to start their electrification journey right now, both with the environment in mind and for competitive reasons to satisfy customer requirements for sustainable shipping. With our wide and deep offering, it is totally feasible for far more transport companies to go electric," said Roger Alm, President of Volvo Trucks.
Volvo is launching more electric trucks
Volvo announced three new electric models. These include Volvo FH, Volvo FM, and Volvo FMX. "With the addition of the new products with higher load capacities, more powerful drivelines and range of up to 300 km, Volvo Trucks' electric portfolio could cover around 45% of all goods transported in Europe today," said the company in its release.
Volvo expects to sell 50% electric trucks by 2030 in Europe
The company intends to have half of its sales mix in Europe as electric trucks by 2030. Apart from electric trucks, Volvo is also focusing on hydrogen fuel cell technologies. Looking at the current battery packs, long-range heavy transport is not feasible with electric models. Hydrogen fuel cell run trucks could be the answer and Volvo expects to start selling trucks that run on hydrogen fuel cells in the second half of this decade.
Start-up truck companies
Meanwhile, Volvo's aggressive vehicle electrification plans would be a challenge for startup electric vehicle companies like Nikola, Lordstown, and Workhorse. Competition has been heating up in the electric vehicle industry. On the one hand, are established electric vehicle companies like Tesla and NIO that are currently delivering cars.
Then we have a flurry of startup companies such as Lucid Motors, Fisker, Canoo, and Arrival that are yet to deliver their first vehicle. However, the biggest challenge for pure-play electric vehicle companies will likely come from legacy automakers.
Detroit automakers are going electric
Ford, the second-largest US-based automaker, plans to only sell zero-emission cars in Europe by the end of this decade and has doubled its investment in electric cars and autonomous driving. The company started delivering Mustang Mach-E to US customers in the fourth quarter of 2020 – it is believed to be snatching market share from Tesla.
General Motors has become the first Detroit automaker to commit to a 100% zero-emission future and plans to sell only zero-emission vehicles by 2035. German Automotive giant Volkswagen also announced aggressive plans for electric vehicles and plans to be the market leader by 2025.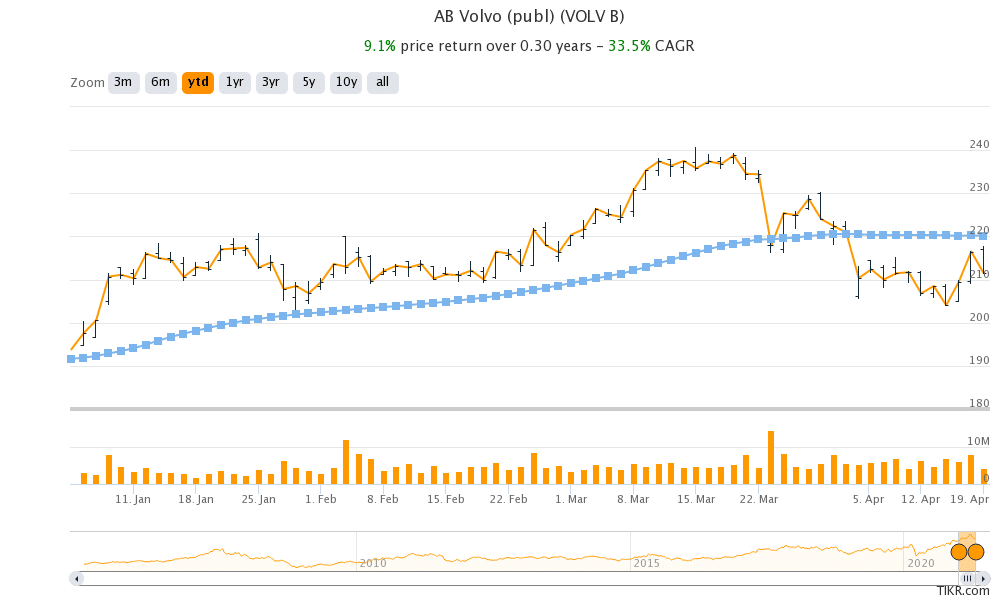 Can legacy companies like Volvo succeed?
About a couple of years ago, markets did not give much chance to legacy vehicle companies succeeding in the electric vehicle race. They were thought of as dinosaurs waiting for extinction. However, legacy vehicle companies – from passenger cars to commercial vehicles – have upped their game to protect their turf from the new age pure-play electric vehicle companies.
Volvo's grand electric truck plans are further testimony to the fact that automobile companies now see electric vehicles as the future. A few years ago, electric vehicles were seen as too niche and not many automobile companies were interested in the space.
However, legacy automakers like Volvo have a lot of inherent strengths that would help them take on the new-age competitors.
Firstly, they have an established brand name, having spent decades in the automotive business.
Secondly, they have the manufacturing know-how that most newbie electric vehicle companies lack. Also, they have an established dealer and service network, which can be their USP.
Volvo offers good specifications
In its release, Volvo talked about "a complete eco-system with numerous service, maintenance and financing solutions, as well as other options that can help facilitate an easier and faster transition to electrified transport."
Volvo is offering good specifications on its electric trucks. The newly launched Volvo FH, Volvo FM, and Volvo FMX would have a range of up to 300 kilometres which is not bad for trucks covering smaller distance. The company will continue to work on improving the range as battery capacity improves and when it launches fuel cell trucks.
Overall, the race in the electric vehicle industry is wide open now. Who the winners and losers are will depend on who can offer the best value proposition. And I this race it would not be prudent to dismiss legacy companies, given their aggressive plans and manufacturing prowess.
Markets have already rerated automotive companies such as Ford, General Motors, and Volkswagen after years of underperformance. Now, Volvo is also jostling for space in what looks like a crowded industry.
Volvo shares are up 9% so far in 2021 even as most pure-play electric vehicle companies are trading on losses.