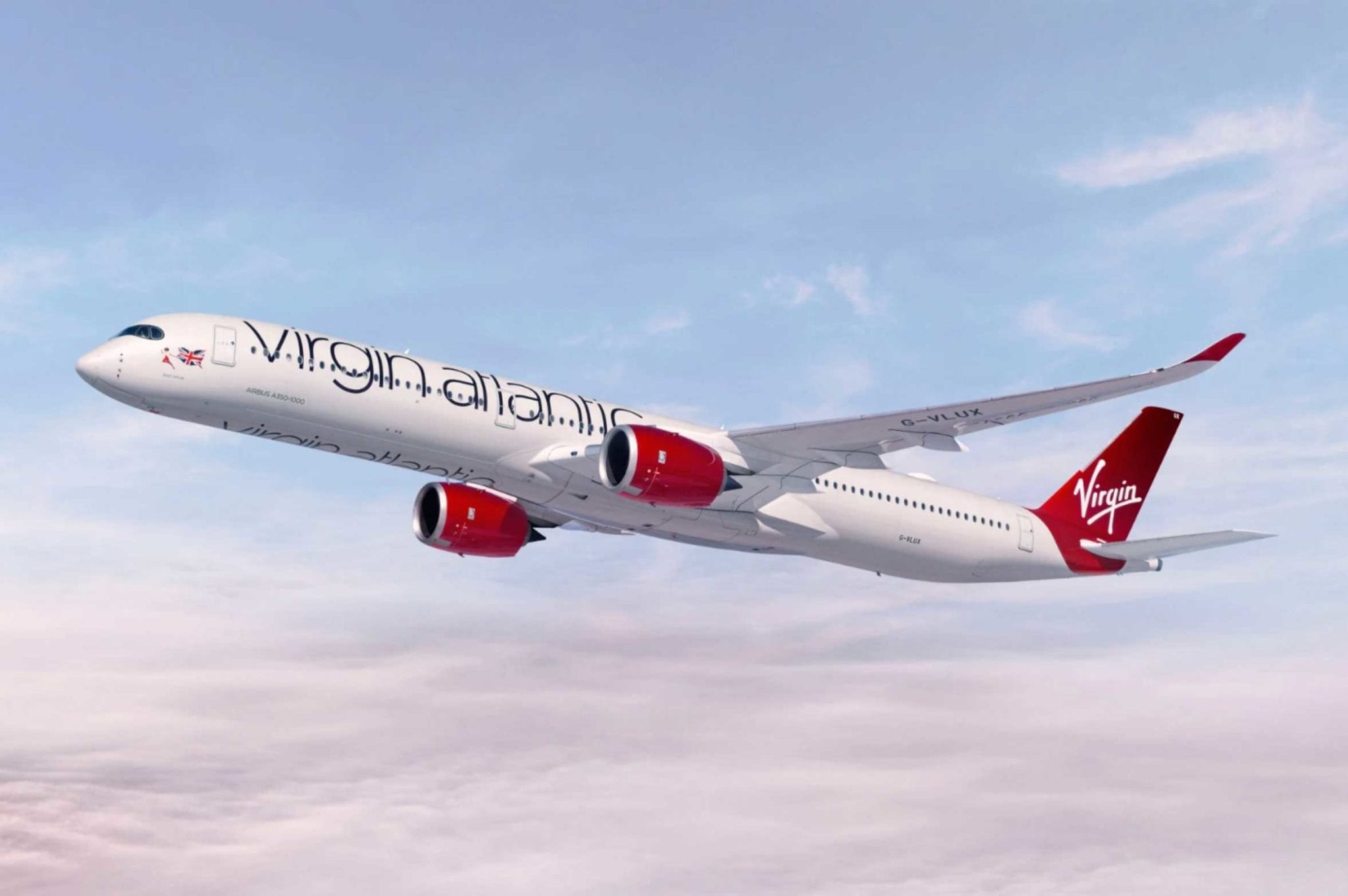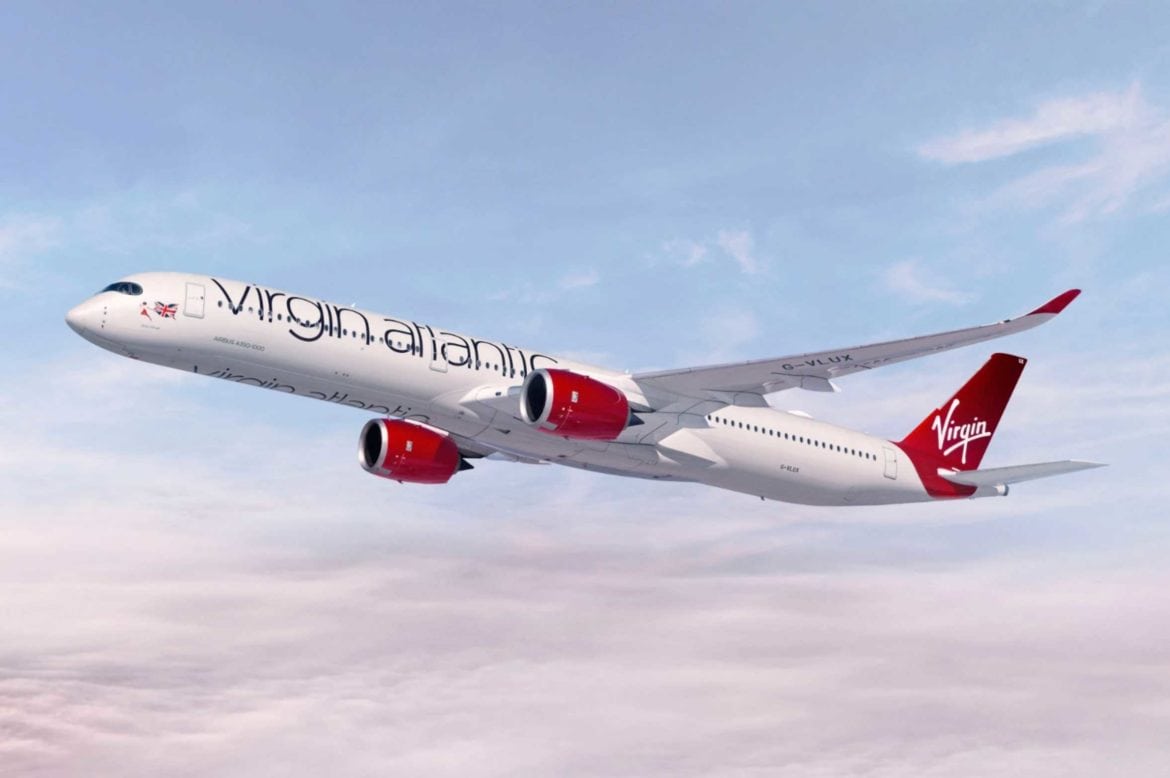 Set to start flying on 20 July, Virgin Atlantic has inked a deal with creditors and shareholders to ward off insolvency.
In the rescue package worth £1.2 billion over the next 18 months, shareholders and investors have ponied up the funds to keep the troubled airline in the skies. Virgin Group has come up with £200 million with a further £170 million in debt funding from Davidson Kempner, the US hedge fund.
The plan also includes a total of £400 million of fee deferrals and waivers from shareholders. Delta Airlines owns 49% of Virgin Atlantic.
Creditors are providing further support by agreeing to £450 million of deferrals too.
Virgin Atlantic's restructuring plan ends a period of acute uncertainty for the airline.
The five-year privately financed restructuring plan confirms the previously announced decision in May to cut 3,550 jobs, equivalent to a third of its workforce.
Virgin Atlantic solvency protected
Chief executive Shai Weiss, commenting on the deal, said: "The solvent recapitalisation of Virgin Atlantic will ensure that we can continue to provide vital connectivity and competition to consumers and businesses in Britain and beyond."
The plan will find its way to the High Court where it must be approved by creditors, a process that will take 43 days, according to Weiss.
Alongside the restructuring plan, Virgin Atlantic has already implemented cost-cutting measures of £280 million. It has also re-phased delivery of new aircraft, saving the company an estimated £880 million.
In other measures to survive the crisis, Virgin Atlantic closed its London Gatwick base, although still maintains a portfolio of slots at the airport.
News of the restructuring package will come as a huge relief to investors but the airline is not out of the woods yet.
Virgin Atlantic refused state-backed loan
It was the only major UK airline refused access to the UK government's Covid Corporate Financing Facility.
British Airways (International Airlines Group), easyJet, Wizz Air and Ryanair have all been able to access government funds.
Virgin Airlines is incorporated in the UK, as is majority shareholders Virgin Group.
Nevertheless, founder of the Virgin empire Richard Branson's complicated corporate affairs were thought to have counted against the airline in its bid to access the government lending facility.
Much of Branson's personal wealth is  registered in tax havens through a complicated system of offshore trusts and companies.
Still turbulence ahead for airlines with US quarantine
Industry body IATA reckons the airline industry will lose $84 billion this year alone. Virgin Atlantic does not expect flying to return to 2019 levels until 2024.
Even with a V-shaped recovery in the global economy, the Virgin Atlantic expects the second half to reach just 60% of the number of flights taken in 2019.
As mentioned, the airline begins flying again on Monday next week.
However, it should be borne in mind that its most lucrative route is the transatlantic one, accounting for 70% of its entire network.
US travellers come under the UK government quarantine measures to combat Covid-19 infection. That may not be changing for a while so will hurt Virgin Atlantic revenues.
Branson troubles down under at Virgin Australia after sale to Bain Capital
Branson remains a 10% shareholder in Virgin Australia which was sold to Boston private equity firm Bain Capital in June. The controversial deal is subject to litigation from shareholders and creditors.
The terms of the sale are confidential but bond holders Tor Investment Management and Broad Peak Investment Advisers are fighting in court to have the details made public.
Bain is thought to have been tempted to strike with its acquisition because of the importance of air transportation to the Australian economy. Cars and trains are not able to compete with the speed and efficiency of air travel in a country of Australia's size that lacks a high-speed rail network.
Should you buy airline stocks now?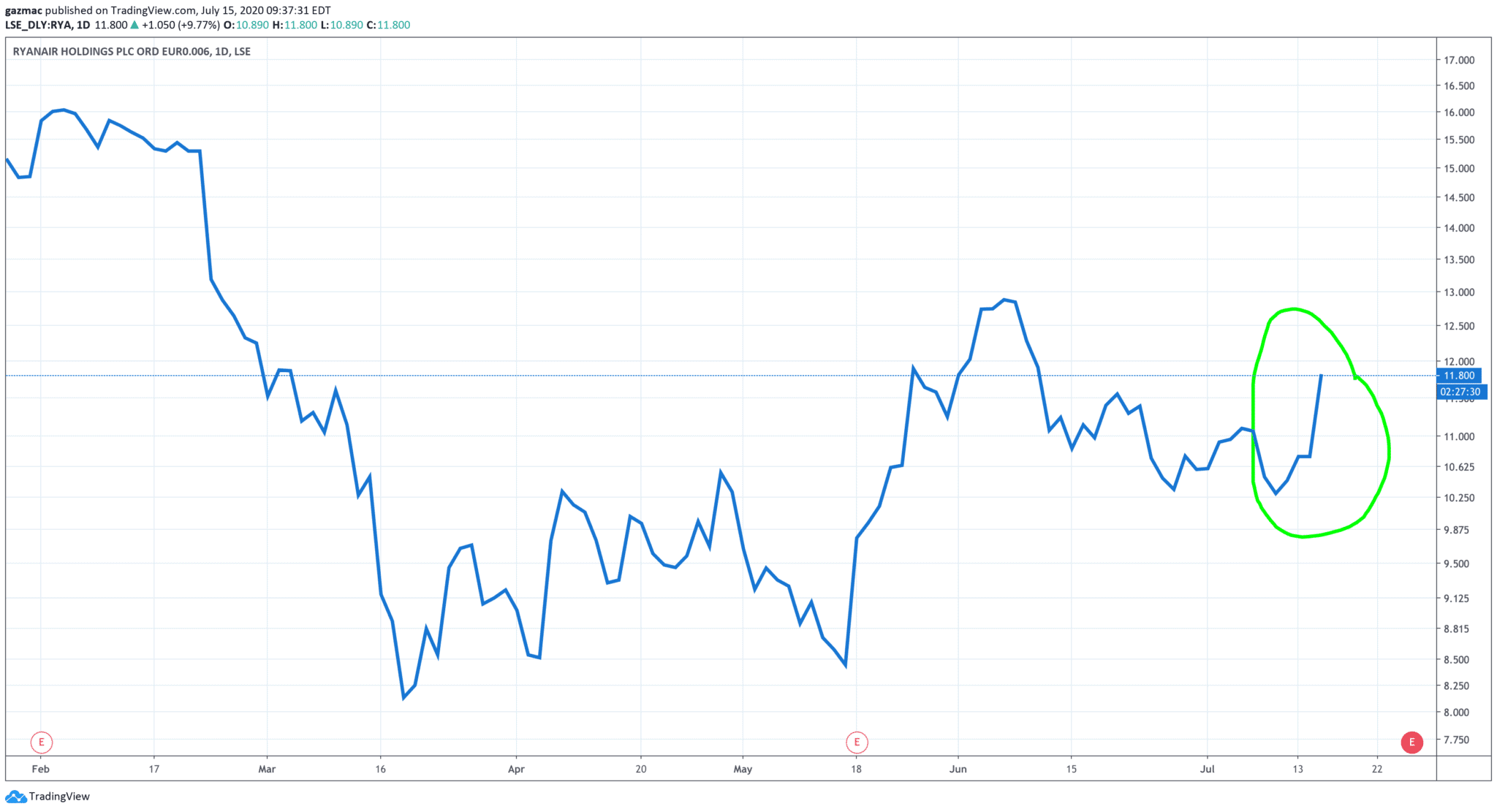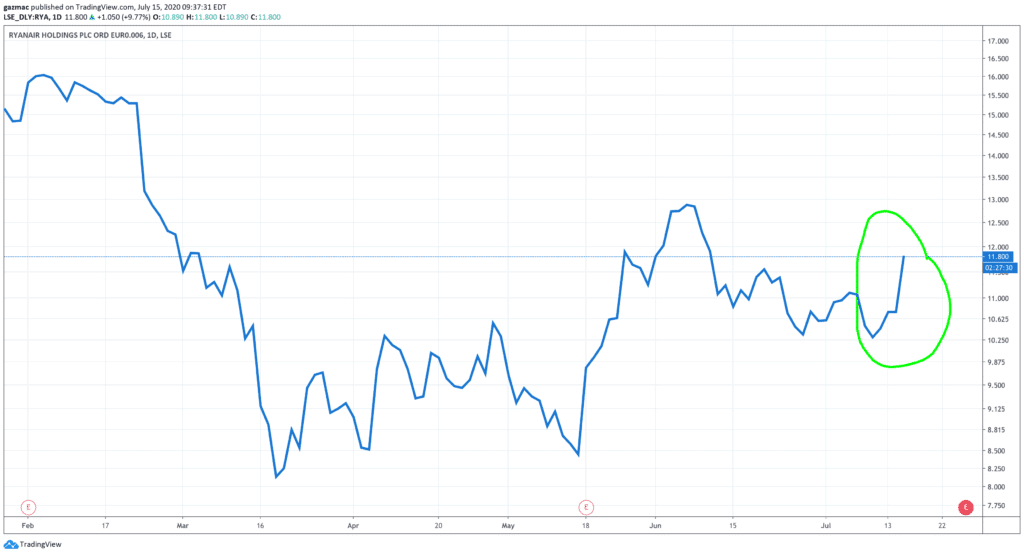 Even though airlines have been one of the big sectoral losers of the pandemic, they could be the companies that bounce back hardest, so should be in investors' recovery stocks to watch bucket.
Legendary investor Warren Buffett doesn't think so though – in the first quarter he sold off the airline holdings of Berkshire Hathaway in a surprise move.
The jury is still out on whether that was a rare mistake by the so-called Oracle of Omaha.
But with travel returning, the past form of airlines in coming back strong from recessions and continued support from government, at current prices the least leveraged of airlines could provide a tasty proposition for return on capital.
Delta – sold by Buffett  – is the most profitable of the old airlines in the US, with Stifel analyst Joseph deNardi targeting a price of $45.
Meanwhile, Michael O'Leary's Ryanair expects the pandemic to saddle it with a €200 million loss in the first quarter.
Currently priced at €11.80, analyst median price target is €12.40.
Ryanair is up 9.5% today so those tempted to buy its shares have just missed a spike, but that doesn't mean there isn't more upside to come from this recovery play.
Virgin Atlantic is a private company.