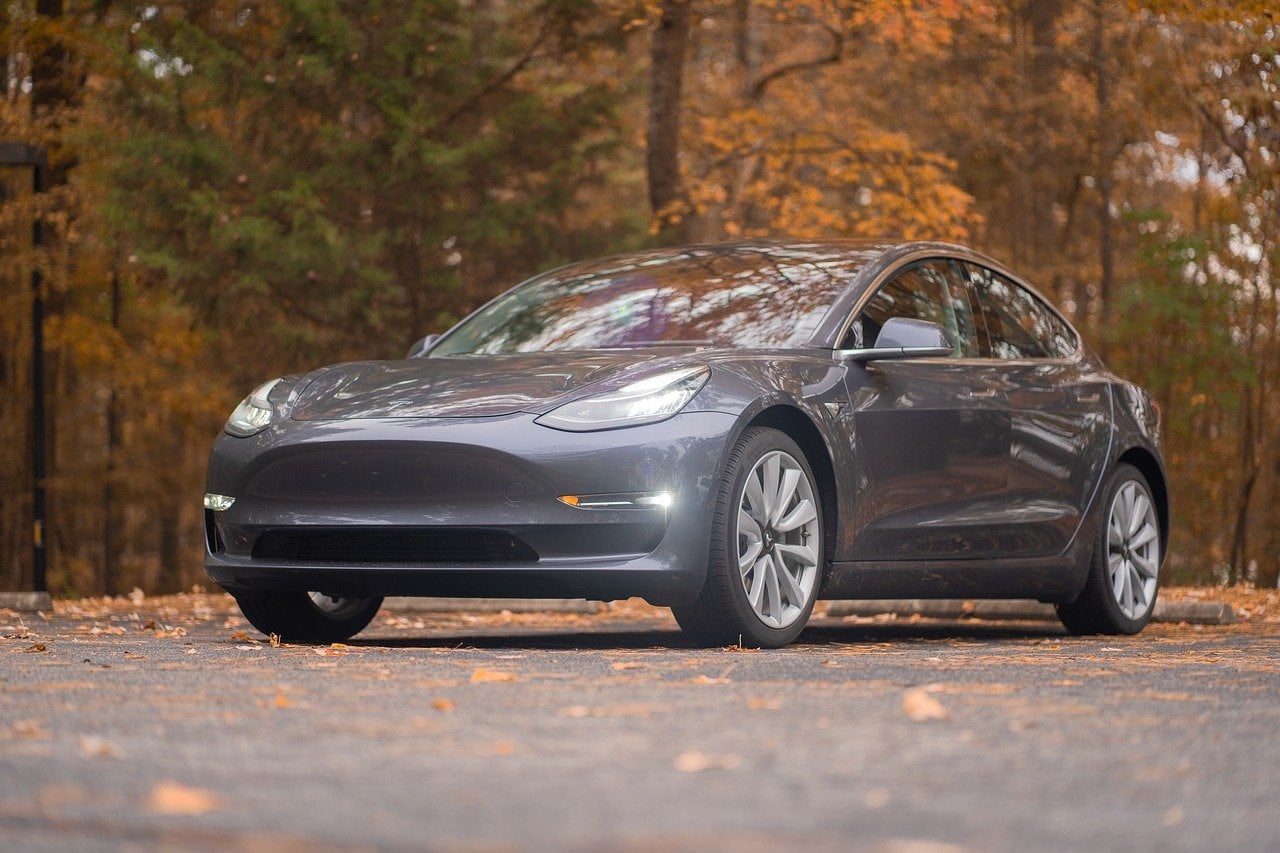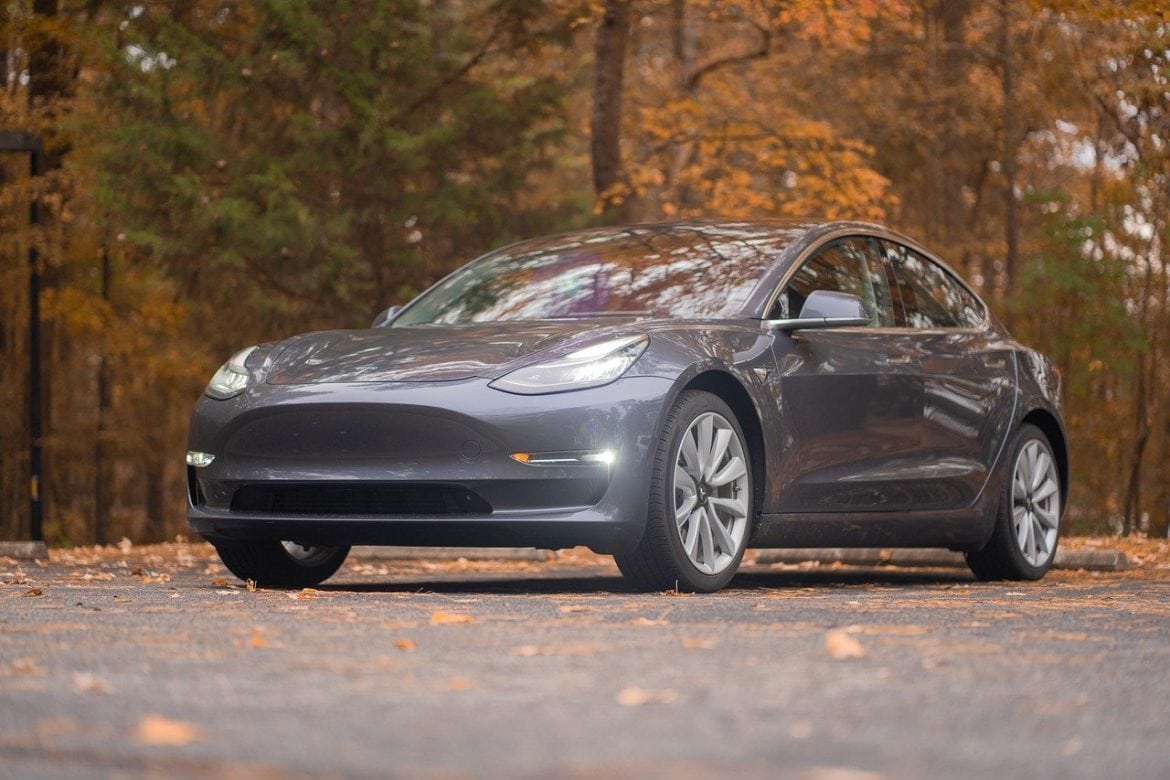 Tesla stock is up 30% in the last four days. This is the eight time this year when the stock has achieved that feat. Shares were trading over 3% higher in pre markets on Tuesday and look set to hit another 52-week high. Can the momentum continue?
Tesla stock: Decoding the rally
Tesla shares have soared almost 340% this year. It starting rallying in October 2019 after it posted a surprise profit in the third quarter of 2019. Since then, the good response to its Cybertruck, a net profit in every quarter since Q3 2019, and an overall optimism towards electric vehicle stocks has catapulted the stock higher.
In July, Tesla shares rallied on a possible inclusion in the S&P 500. The company is now eligible for inclusion in the S&P 500 index after it posted a net profit in the second quarter, its fourth consecutive profit.
Earlier this month, Tesla shares rallied after the company announced a five for one stock split. The split would help increase the liquidity in its stock as many retail, especially young investors find the stock too pricey now. At this moment, it is prudent to clarify that while the split would mean Tesla shares would get cheaper in dollar terms, it does not change anything for the company's valuation, or overvaluation to be specific.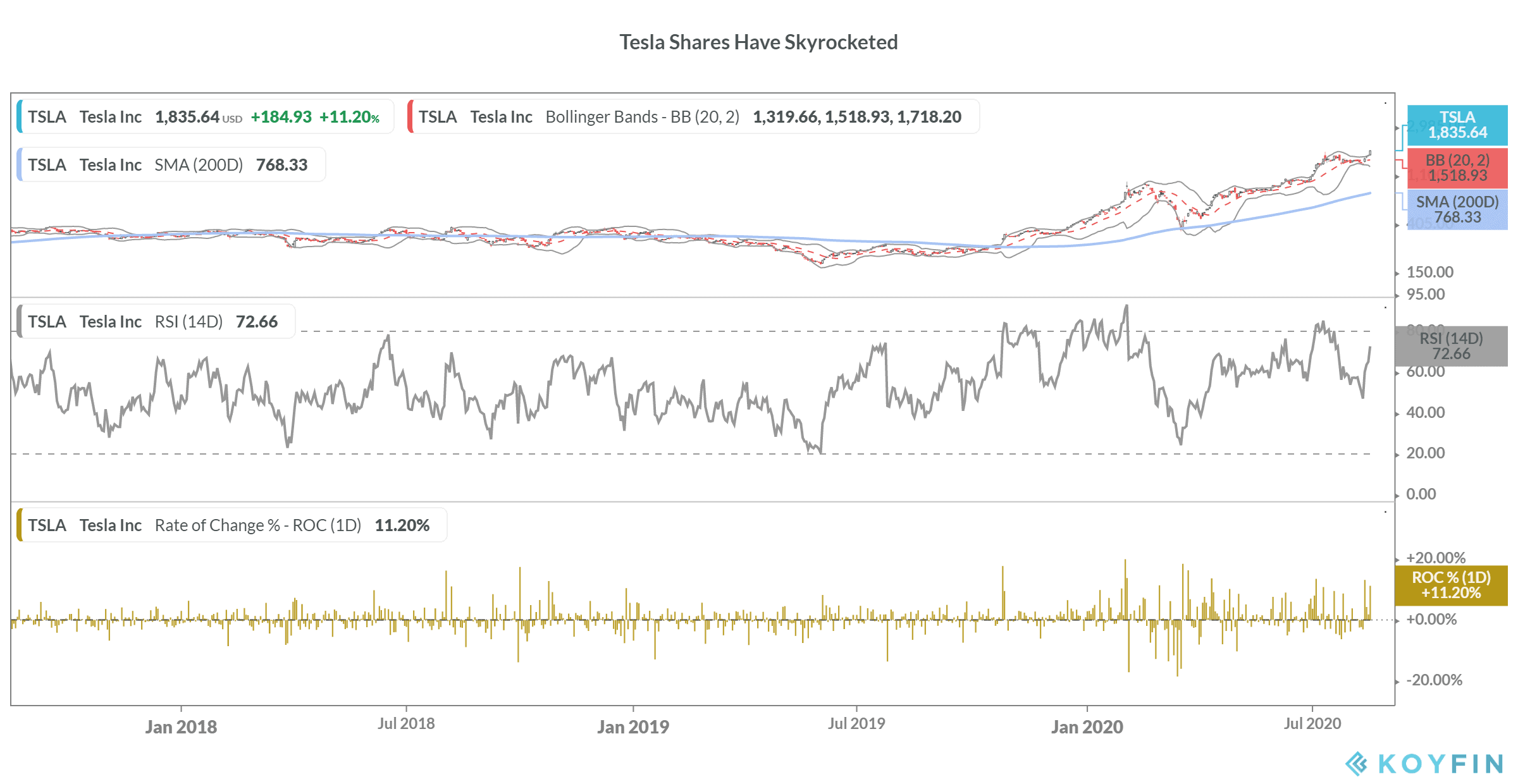 Why shares rose on Monday
Tesla shares rallied 11.2% on Monday after long time bull Wedbush analyst Dan Ives raised his base case price target from $1,800 to $1,900. "We continue to believe [electric vehicle] demand in China is starting to accelerate in July/August with Tesla competing with a number of domestic and international competitors for market share with Giga 3 remaining the linchpin of success which remains the prize that [Chief Executive Elon] Musk and Tesla are laser focused on capturing," said Ives.
He added, "We are seeing more leverage in the story now on the horizon out of Giga 3 along with some price cuts both in the US and China that could further stimulate demand as the macro starts to improve and the lockdown conditions ease globally."
Automakers are having a tough time
Tesla had a market capitalization of $342 billion based on Monday's closing prices, almost double of Toyota Motors, the world's largest automotive company. It is now worth more than Toyota Motors, General Motors, Ford, and Fiat Chrysler put together.
Incidentally, while electric vehicle stocks like Tesla and NIO have surged this year, legacy automakers are having a tough time. "The market capitalization of the world's five leading automobile manufacturers plunged by $63bn amid coronavirus crisis, falling from $426.5bn in December 2019 to $363.5bn last week," my colleague Jastra Ilic wrote in an article.
But then, comparing Tesla to legacy automakers would attract the wrath of Tesla bulls who see it as a tech company. But for all practical reasons, Tesla is a mix of an automotive and a software company.
Are Tesla shares overvalued?
Tesla sold 367,000 electric cars last year and expects to sell half a million cars in 2020. It trades at 9.2x its next 12-month revenues, the highest multiple for the company in history. The next 12-month price to earnings multiple of 143x looks even more eye-popping.
To be sure, growth stocks cannot be valued the purist way by looking at the next 12 months numbers. However, no matter what yardstick you use, it is becoming increasingly difficult to justify Tesla's soaring valuations.
Ashwath Damodaran, popularly known as the "Dean of Valuation" said that to justify its valuation Tesla would need to make revenues similar to Volkswagen with margins like Apple and make investments in manufacturing "like no other manufacturing company has before."
"They've got to figure out a way that they become part-software, part-car," Damodaran said of Tesla He added: "That is the only way you can get to those margins. … There are people who believe strongly enough in that story that they're willing to invest at this price. I just think that's a bridge too far."
Damodaran, who valued Tesla at $190 per share increased his target price to $427 this year under an optimistic scenario. Shares trade more than four times what Damodaran valued it earlier this year.
From a technical standpoint, Tesla seems to be getting into the overbought zone with a 14-day RSI (relative strength index) of 72. But then, technicals and fundamentals have mattered little for Tesla stock bulls many of whom believe it to be the next trillion-dollar story like Apple and Amazon.