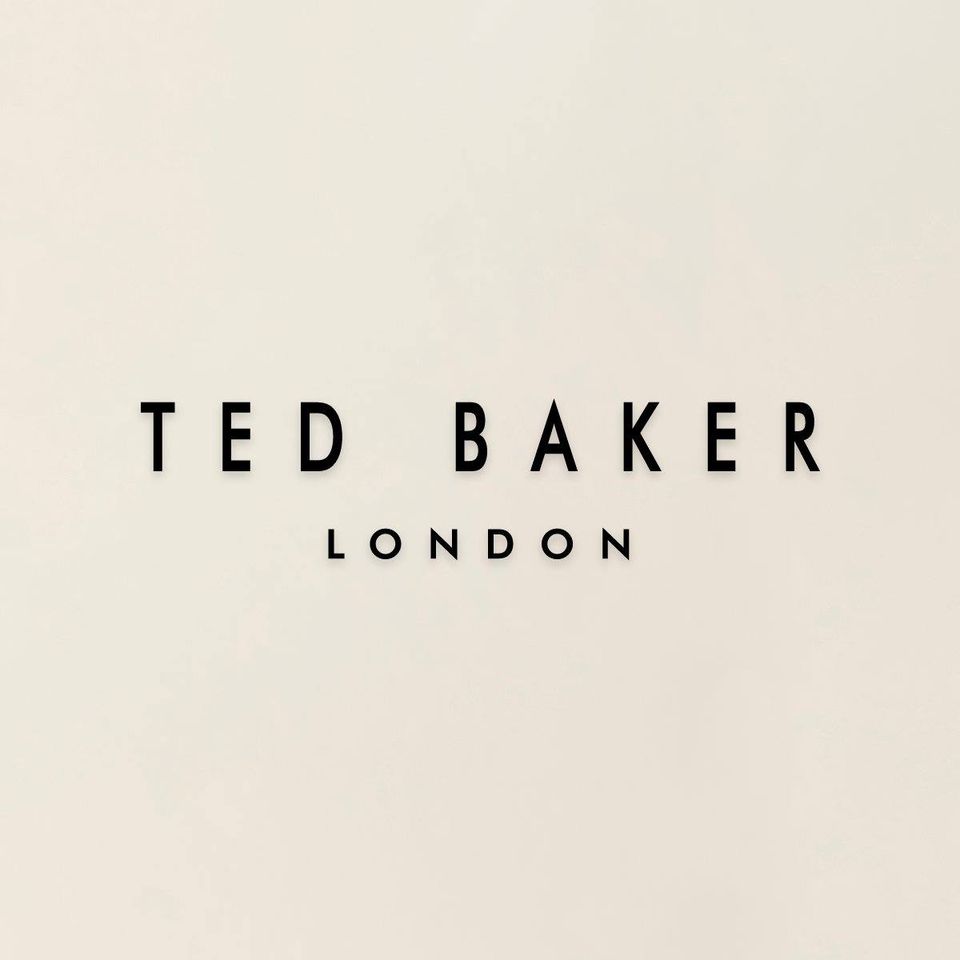 Shares of British luxury clothing retail company Ted Baker were trading sharply lower in early London trading after its fiscal first half 2021 losses widened due to the COVID-19 pandemic.
Ted Baker released its fiscal first-half earnings for the 28-week period ending 8 August 2020. Its group revenues tumbled 45.9% year over year to £169.5 million. The sales fell 46.2% on a constant currency basis.
Ted Baker reports big loss in the fiscal first half
Ted Baker reported a pre-tax loss of £84.4 million in the fiscal first half. Things weren't exactly rosy for the company even before the pandemic – it had posted a pre-tax loss of £23 million in the corresponding period last year. The COVID-19 pandemic has amplified the worries for companies that already had weak finances.
"This has been an unprecedented period for Ted Baker and today's interim results clearly show both the impact of the Covid-19 pandemic and the steps we have taken to reset the business," said Ted Baker's CEO Rachel Osborne who assumed the position this year only. She added, "Even with some of our legacy issues being amplified by Covid-19, our balance sheet is materially stronger than we had envisaged this early in the plan and operational cashflow will be positive for the full-year."
COVID-19 takes a bite out of Ted Baker's earnings
Fewer sales at its retail outlets amid the COVID-19-led lockdowns was the key driver of the decline in Ted Baker's revenues. The company's retail sales including e-commerce sales fell 42.2% year over year in the quarter. Even the 41.8% increase in e-commerce sales could not offset the steep decline in sales at its retail stores that were closed for a large part during the fiscal half year. Even after the stores reopened the footfall was not what they used to be before the COVID-19 pandemic.
Unlike Primark, which is still not focusing on online sales, Ted Baker has a massive focus on its e-commerce operations. It reported total e-commerce sales of £74.2 million, amounting to more than half of its retail sales.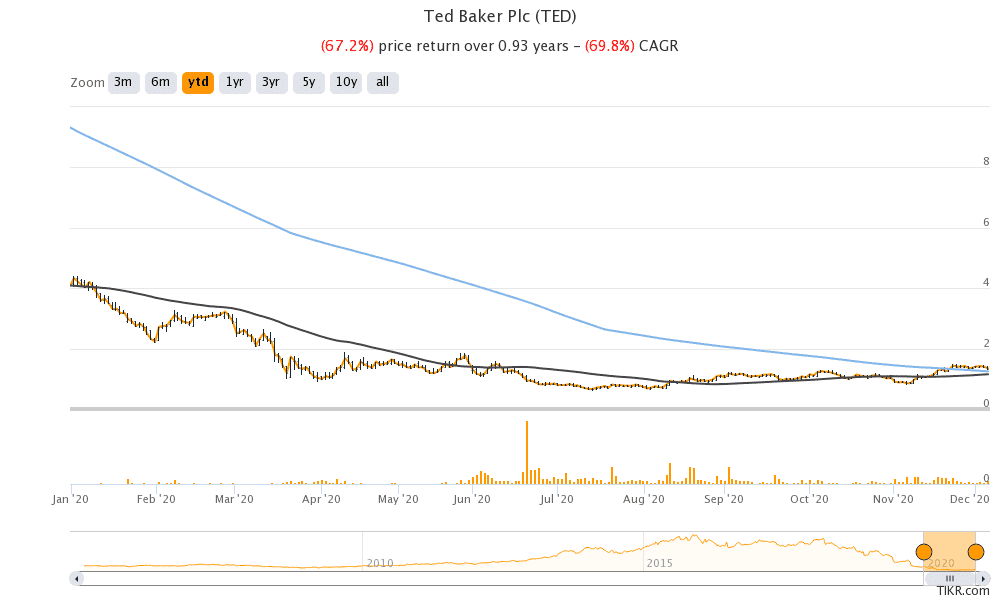 Ted Baker sees e-commerce as a pillar of growth
Its asset-light model and prioritising digital sales are key growth pillars for Ted Baker. In the fiscal first half, Ted Baker reported an improvement in all key metric related to e-commerce. These include online conversion rate, social media engagement, customer retention, new customer acquisition, and total customers.
During the period it upgraded its payment system to add Google Pay, Apple Pay, Klarna, and several other payment options on its e-commerce platform. It also introduced virtual appointments and launched its new VIP program DevoTED during the period.
Ted Baker is focusing on cost cuts
Ted Baker sees refreshing the product and brand, and its cost-cutting programme, as its other growth drivers. Under its cost savings programme, Ted Baker expects to achieve annualised cash savings of £31 million, which is £3.9 million higher than its previous quarter. The company expects another £7 million savings on lower rent which is £4 million higher than what it guided for in July.
It also said that "We are also on track to benefit from £20.0m of turnover-related rent savings, reflecting the flexible nature of a large amount of our Retail space. We will be continuing our programme of rent renegotiations in the months ahead to reflect the new commercial realities."
Markets not impressed with earnings
Meanwhile, markets were not impressed with Ted Baker's earnings and it was trading 4.1% lower at 128.5p at 11:30 AM London time. The shares have lost 67% for the year and are among the worst performers this year.
Meanwhile, from a technical level, Ted Baker shares are near a key moving average crossover. When the short-term moving average crosses above the long-term moving average it is termed as a golden cross and indicates bullishness and a buy signal. Typically, the 50-day simple moving average is used for the short term and a 200-day moving average for the long term.
Golden Crossover in Ted Baker shares
Ted Baker's 50-day SMA (simple moving average) of 115p is getting near the 200-day SMA of 125p. if the 50-day SMA crosses above the 200-day SMA it would signal the formation of a Golden Cross.
Meanwhile, from a valuation standpoint, Ted Baker shares don't look cheap with an NTM (next-12 months) enterprise value to revenue multiple of 1.38x. However, if the company can deliver on its cost cutting programme and continue to build a strong online franchise, its shares could deliver good returns in the long term. E-commerce companies like Amazon command higher valuation multiples due to the asset-light model and higher margins as compared to bricks-and-mortar retailers.