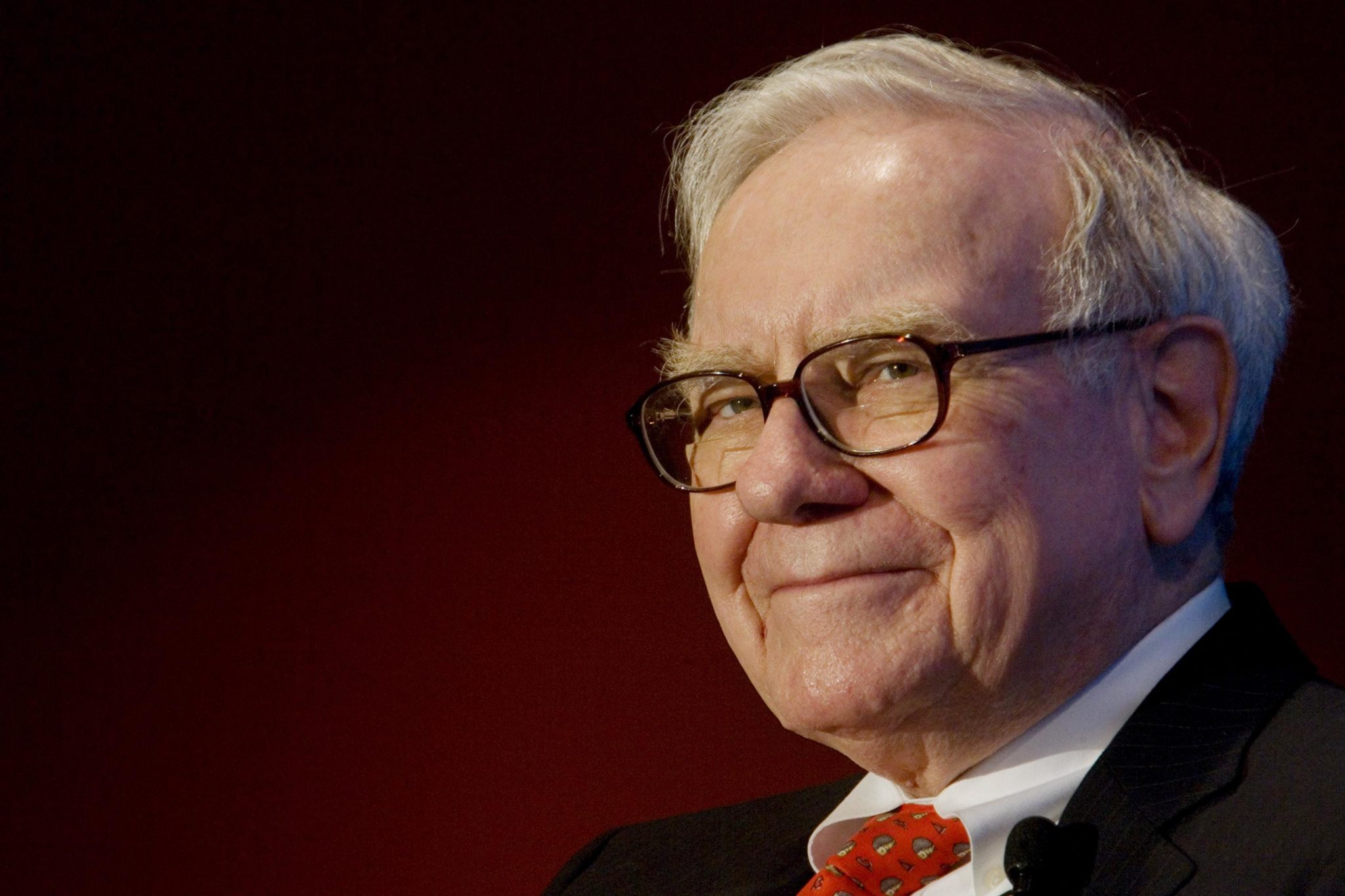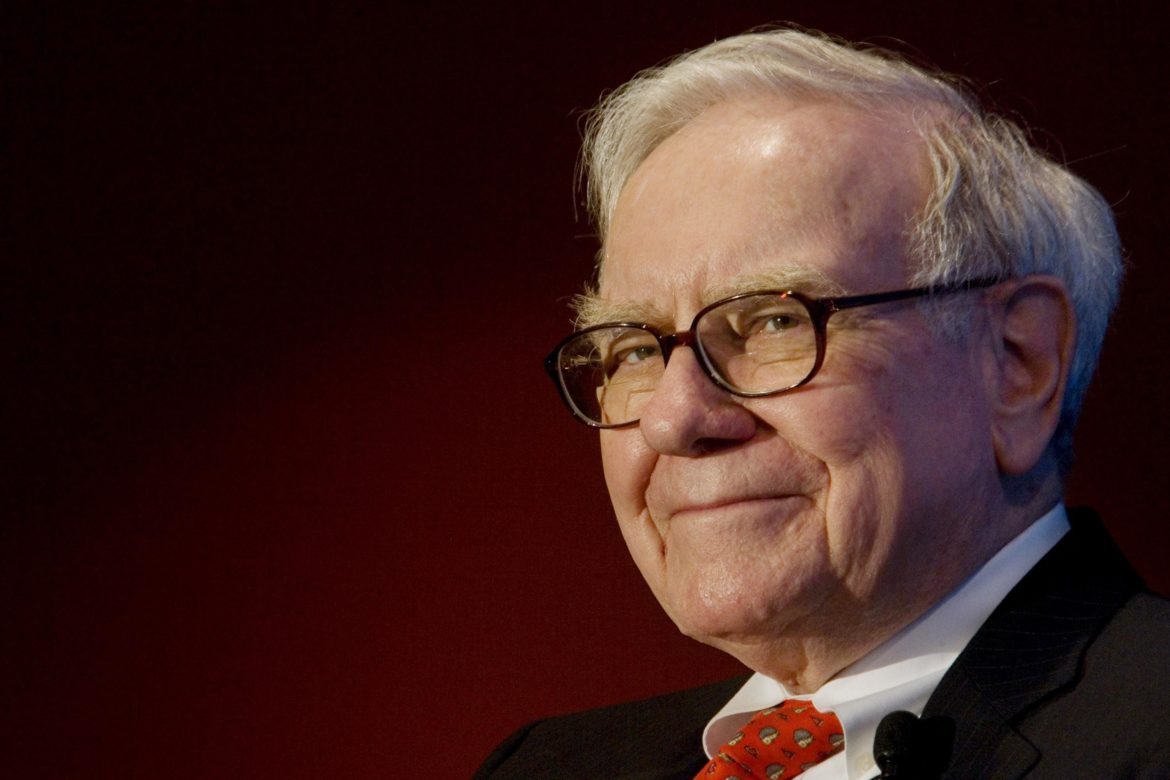 Berkshire Hathaway stock is trailing the S&P 500 in 2020 making it the second consecutive year of underperformance. Meanwhile, many of Berkshire Hathaway's moves surprised markets in 2020.
While Warren Buffett has a long track record of beating the markets, he hasn't been able to beat the market in aggregate over the last decade. Warren Buffett's reluctance to invest in tech stocks is among the reasons that have contributed to the dismal returns.
Berkshire Hathaway's surprise moves in 2020
Incidentally, tech stocks have consistently outperformed the markets by a healthy margin over the last decade and not investing in tech stocks looks a sure shot recipe to underperformance. Meanwhile, in 2020, Berkshire Hathaway made several surprise moves including investing in a tech stock. Let's look at these surprises in detail.
Surprise 1: Not buying stocks in the Q1 2020 stock market crash
As the market sell-off began in February, Warren Buffett said in the interview that the pandemic does not change the long-term outlook. He also said that he would be more comfortable buying companies he liked after the crash.
"So if the– if somebody came and told me that the global growth rate was gonna be down 1% instead of 1/10th of a percent, I'd still buy stocks if I– if I liked the price at which and I like the prices better today than I liked them last Friday," said Buffett in February speaking with CNBC.
However, Berkshire Hathaway surprised the markets by not actively buying stocks during the March sell-off. If anything, the company was selling stocks and was a net seller of stocks in the quarter. The Oracle of Omaha, as Buffett is known as, has long preached to be greedy when others are fearful. However, in the first quarter of 2020, he played it safe—just like he did in the Q4 2018 market crash. Missing out on buying stocks during the crashes is also weighing on Berkshire Hathaway stock.
Berkshire Hathaway continued to sell stocks and was a net seller of $13.1 billion of stocks in the second quarter. The stocks sales have added to Berkshire Hathaway's already massive cash pile.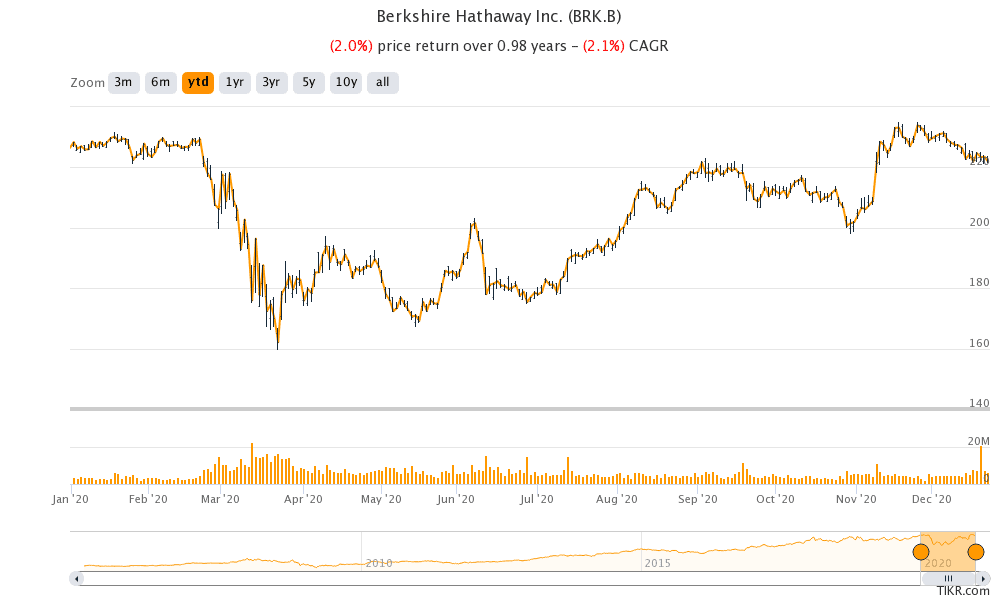 Surprise 2: Selling airline stocks
In May, Warren Buffett disclosed that in April he sold all four airline stocks that Berkshire Hathaway was holding. The move came in as a surprise as Buffett was adding to his holdings in airline stocks as early as Q1 2020. Berkshire Hathaway sold the airline stocks as a massive loss. Incidentally, airline stocks have been quite volatile in 2020 and were a favourite among Robinhood traders.
Berkshire Hathaway's surprise 3: The bet on Japan
In August, Warren Buffett made another surprise move and took a 5% passive stake in five leading Japanese trading companies which was valued at over $6 billion at that time. The five companies Sumitomo Corp, Itochu Corp, Mitsui & Company, Marubeni Corp, and Mitsubishi Corp are known as "sogo shosha." They import food, metals, and textiles. Berkshire Hathaway bet on trading companies even though global trade has been subdued in 2020 due to the COVID-19 pandemic. Berkshire Hathaway's bet on trading companies looked surprising was Berkshire Hathaway has preferred to invest in US companies rather than overseas companies.
Surprise 4: Berkshire Hathaway buys a gold mining company
For long, Warren Buffett has preached how gold is a dead asset and advised investing in it. However, in a surprise move in Q2 2020, Berkshire Hathaway invested in Barrick Gold, a leading gold mining company. To be sure, investing in a gold mining company is not the same as investing in gold. However, gold mining companies' stock prices have a high correlation to gold prices given the earnings sensitivity to gold prices.
Warren Buffett's views on gold
Which way one may want to look at it, buying a gold mining company is ultimately a bet on gold—something that Buffett has advised against multiple times. Meanwhile, in another surprise move, Berkshire Hathaway sold the majority of the stake in Barrick Gold in the third quarter, within a quarter of buying the stake.
It is unusual for Berkshire Hathaway to sell the stock within a quarter of buying the stake. The other time in recent past when the company exited a stock so early was the 2018 exit of Oracle when Buffett sold the stock within a quarter.
Surprise 5: Berkshire Hathaway invests in a tech IPO
In 2020, Berkshire Hathaway co-invested in the Snowflake IPO which was the biggest software IPO ever. Now, there are two surprises embedded in this move. First, Warren Buffett does not like to invest in tech companies even as Apple is now Berkshire Hathaway's largest holding. Second, as early as 2019, Buffett spelt out his pessimistic view of IPOs.
Snowflake IPO
Speaking with CNBC in 2019, Buffett said "The idea of saying the best place in the world I could put my money is something where all the selling incentives are there, commissions are higher, the animal spirits are rising, that that's going to better than 1,000 other things I could buy where there is no similar enthusiasm." He added, "just doesn't make any sense," and "I'm not saying that what we're buying is going to work out better, but there have to always be better things than one single issue."
Meanwhile, Snowflake is among the best investments that Berkshire Hathaway has made in the recent past and the company's initial investment has almost tripled. Snowflake is among the most successful IPOs of 2020 which was a record year for IPOs, breaching the previous record set in 1999.
Surprise 6: Berkshire Hathaway goes for massive buybacks
In the third quarter of 2020, Berkshire Hathaway repurchased a record $9 billion of shares. In the first nine months of 2020, the company spent $15.7 billion on buybacks. Before 2020, Buffett has been quite frugal with buybacks even as he talked about a hypothetical $100 billion buyback in an interview in 2019.
That said, lack of buying opportunities and a soaring cash pile might have prompted Buffett to increase the pace of buybacks. Notably, while Berkshire Hathaway collects billions of dollars of dividends every year, it does not pay one.