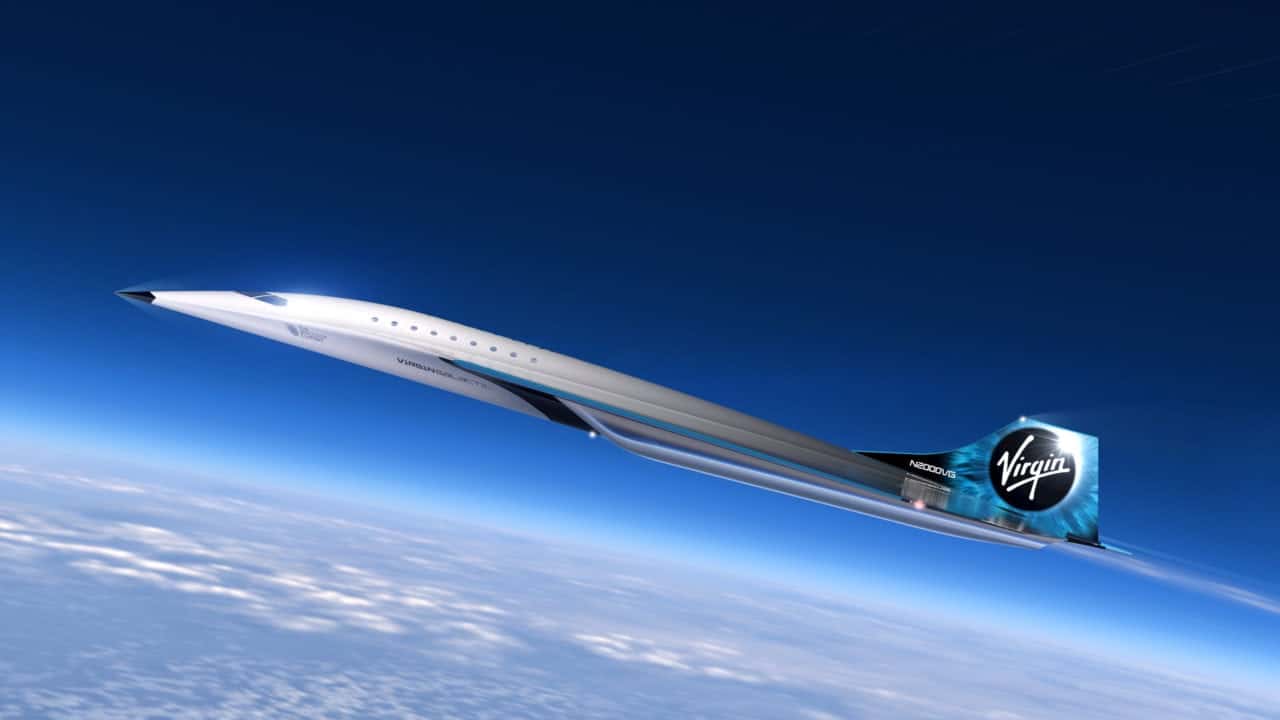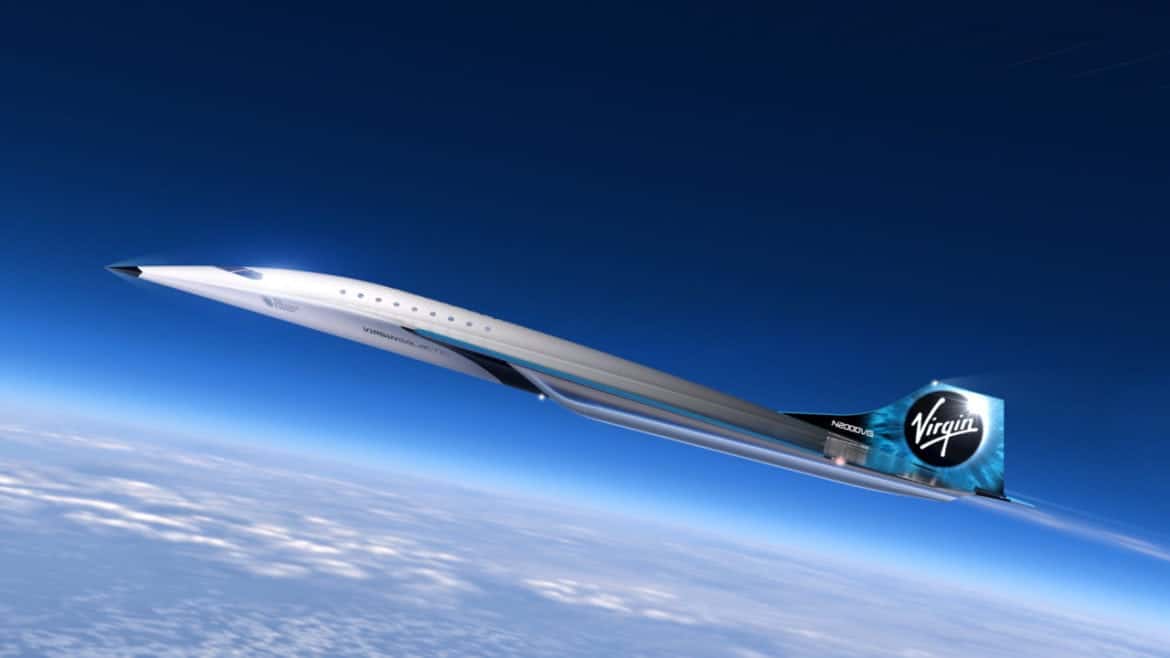 Rolls-Royce (RR) shares are coming back to life today after Virgin Galactic (SPCE) announced it had signed a non-binding memorandum with the UK-based engine maker. The two companies will collaborate to develop components for a high-speed commercial aircraft.
The proposed supersonic airliner aims to achieve Mach 3 speed (3x the speed of sound), faster than the Mach 2 reached by the now-decommissioned Concorde, while traveling at 60,000 feet, nearly twice the typical altitude reached by traditional commercial airplanes.
The aircraft would carry between 9 to 19 passengers, including premium cabin arrangements for business and first-class passengers.
For Rolls-Royce, this deal opens up a potentially promising new revenue stream at a time when its shares are in desperate need of positive momentum, after the company revealed plans to lay off nearly 3,000 employees and to raise £1.5 billion in an equity offering.
Rolls-Royce shares (RR) are ticking up nearly 3% so far in today's stock trading session on upbeat sentiment following the news. See below a quick take on what may be next for Rolls-Royce.
Rolls-Royce shares at a glance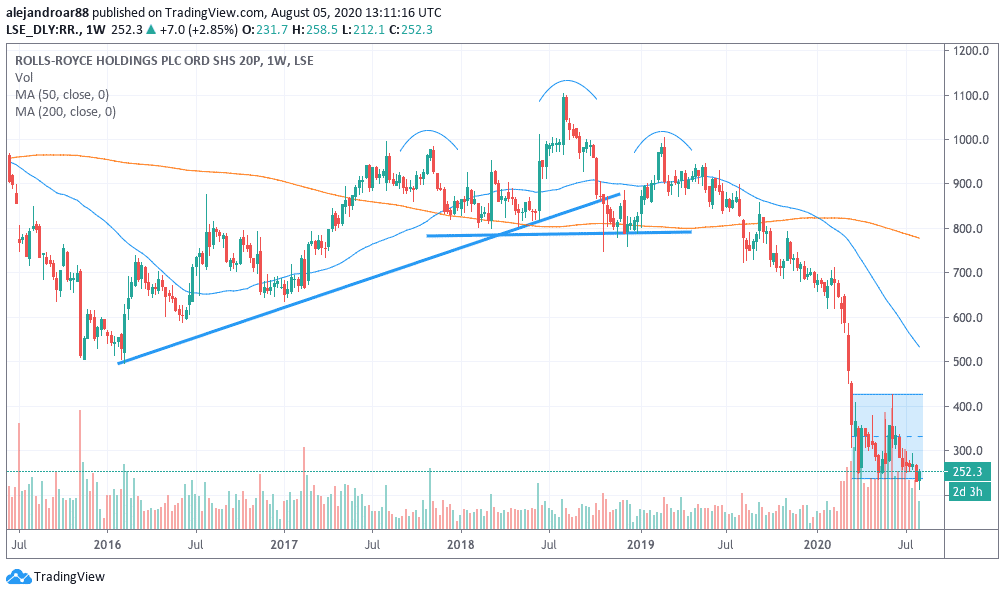 Rolls-Royce shares took a dive during the broad-market sell-off triggered by the pandemic in late February, going down from roughly £7.00 per share to around £2.50 as the commercial aviation industry plunged into an unprecedented crisis resulting from travel restrictions and lockdowns imposed to contain the outbreak.
However, it could be said that this plunge was already on-route before the sell-off, as the weekly chart shows a classic head and shoulders formation starting at mid-July and completed in mid-2019.
Since then, RR shares have failed to recoup their lost territory and are unlikely to do so, at least in short notice, as the demand for new aircraft is likely to remain down for the next few years as travel resumes at a slower pace than expected according to the International Air Transport Association (IATA).
The intricacies of supersonic aircraft
The hurdles that Virgin and Rolls-Royce could potentially face in developing this high-speed vessel include dealing with some of the challenges that the Concorde had to become a widely-adopted aircraft as well.
One of these hurdles include reducing the noise that the aircraft would generate as a result of the increased propulsion it needs to achieve Mach 3. Moreover, a reduced passenger number – roughly 15% of the 128 passengers the Concorde could carry – would make it more difficult for carriers to make money out of it as the cost of the tickets will narrow down the target audience to wealthy individuals.
Finally, the historical performance of supersonic air travel would not play in favor of the demand for this service, with special consideration to the Air France Concorde crash that killed 100 passengers and 9 crew members in 25 July 2000.
What's next for Rolls Royce (RR) shares?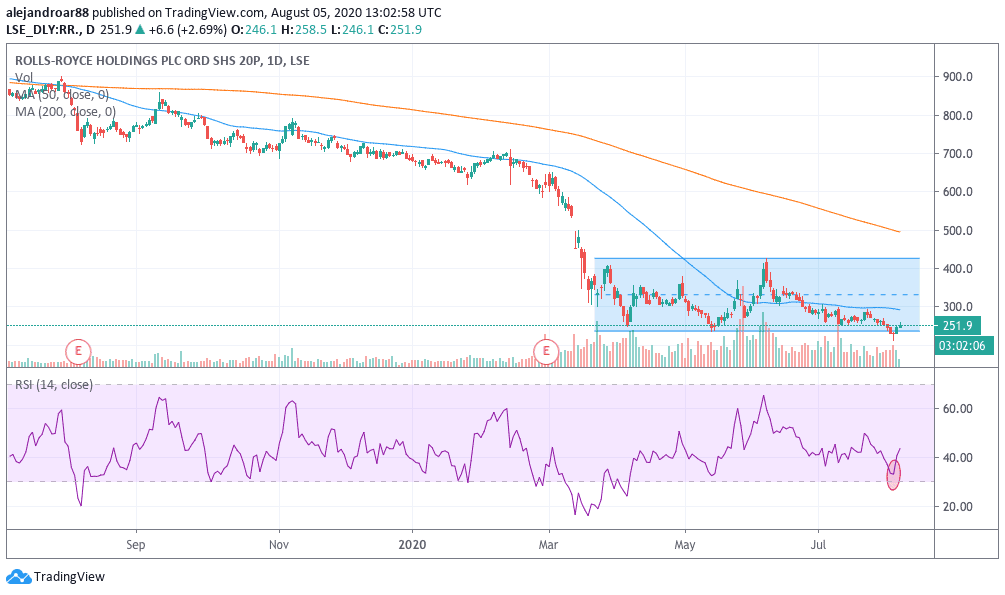 Rolls-Royce shares have been trading within a tight price channel showing strong support at the £2.50 level, although the price action attempted to break that level in the last couple of sessions.
However, the Virgin Galactic tie-up seems to have restored some bullish interest around the stock as this collaboration with the Las Cruces-based space travel company could result in a fresh revenue stream for the battered British engine maker.
Moreover, the RSI has rebounded in the past couple of sessions and, due to the degree of proximity it reached to the lower bound, it would be plausible to expect some more bullish activity within the next few days.
That said, the potential impact of this deal for Rolls-Royce's finances is still unclear and, therefore, traders should be cautious not to get their hopes up too much, at least until further details about the partnership are provided.
Additionally, the equity offering poses a risk of potential dilution, as the company is reportedly seeking to offer them via a rights issue at a discounted price for existing stock investors.