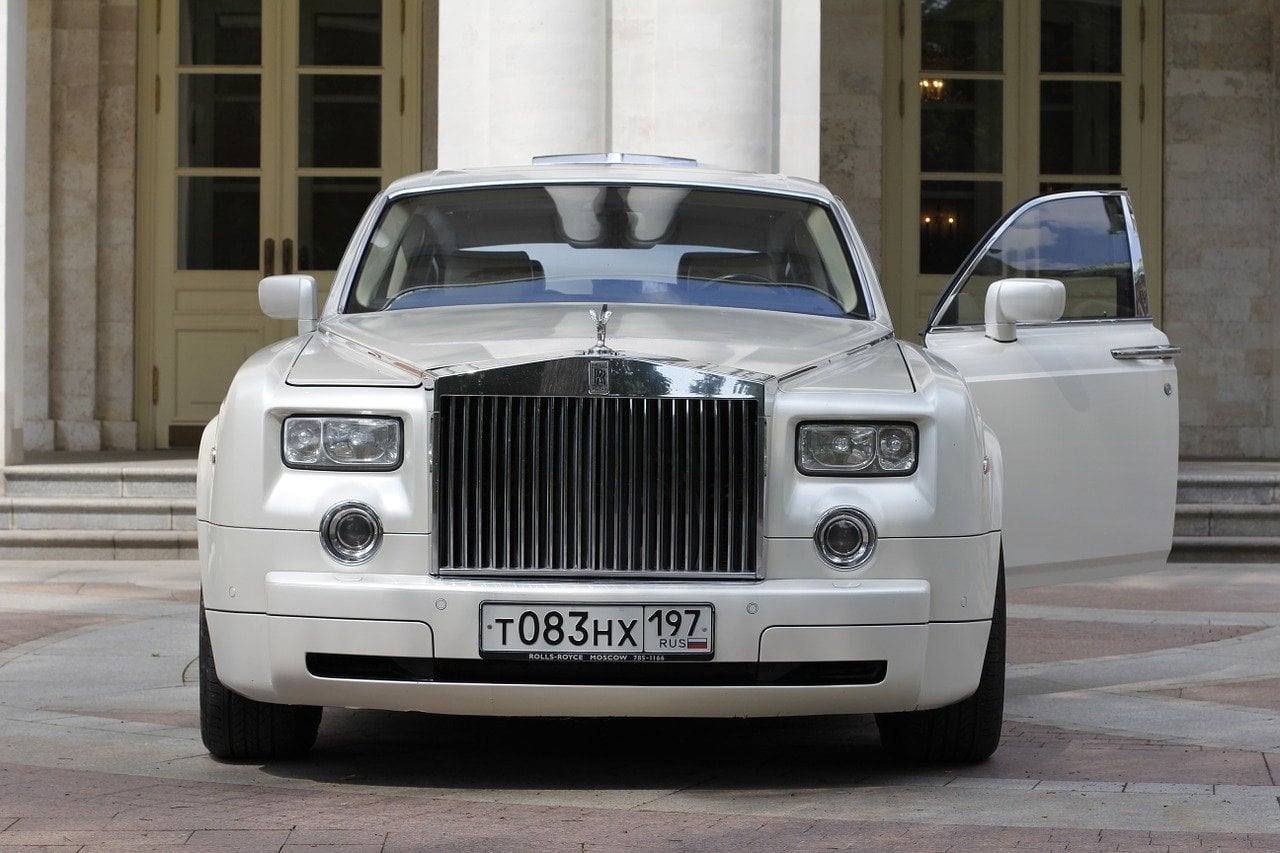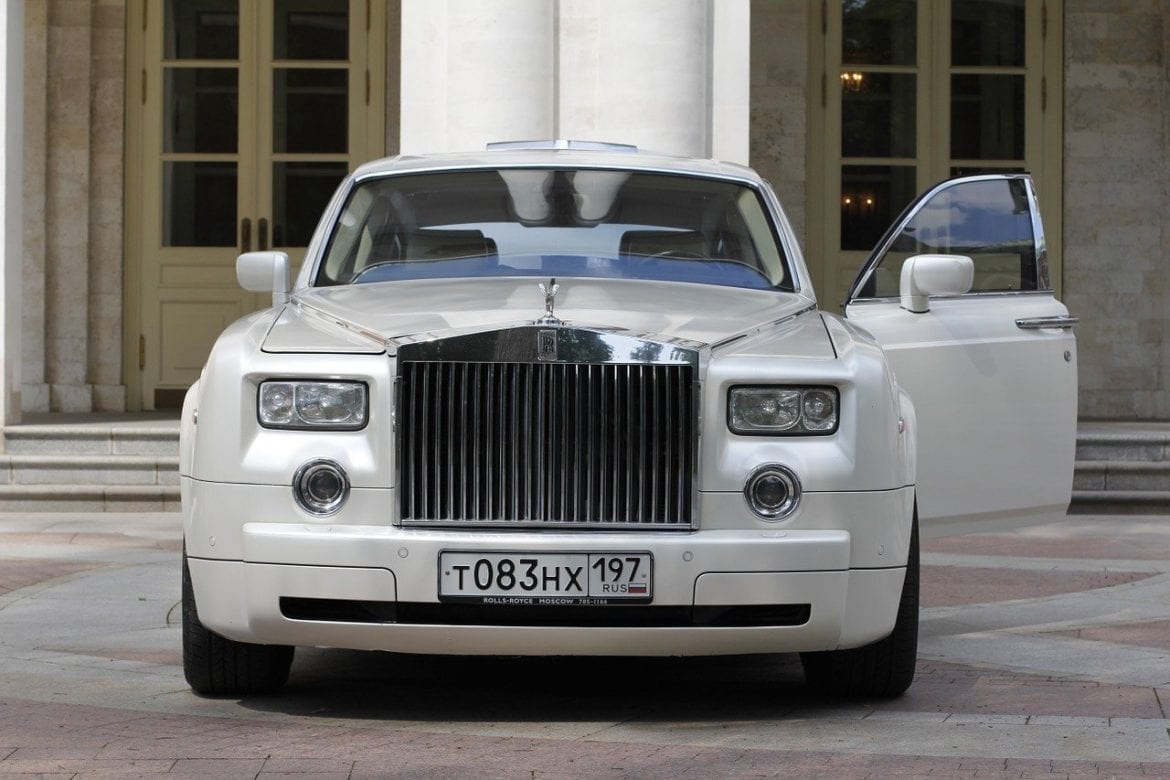 Rolls-Royce (RR) shares were trading down 11.1% at 115.7p at 1pm London time today after the company outlined a £5 billion capital-raise plan. Rolls-Royce shares have been in freefall this year and are down 81% year to date as the demand for its engines has cratered due to the pandemic.
Earlier this month, there was speculation that Rolls-Royce was considering a rights issue. Commenting at the time, Rolls-Royce said: "We continue to review all funding options to enhance balance sheet resilience and strength. Amongst other options, we are evaluating the merits of raising equity of up to £2.5 billion, through a variety of structures including a rights issue and potentially other forms of equity issuance. Our review also includes new debt issuance."
Rolls-Royce has finalized capital raise plans
The company has now finalised its fundrasing plans, which include a mix of debt and equity. Rolls-Royce announced the rights issue totalling £2 billion at a massive discount to the prevailing share price.
To put that in perspective, Rolls-Royce's current market capitalization is only about £2.25 billion. The company is offering shareholders 10 shares for every 3 shares that they own at a price of 32p. That's only 24% of the stock's closing price yesterday.
The share issuance will massively increase Rolls-Royce outstanding shares. While the capital-raising should help it survive the current crisis, it implies lower earnings per share in the years to come – the earnings would get distributed among a higher number of shares. But then, given the current turmoil short-term survival is more crucial for the battered company that has already announced many measures including asset sales and job cuts this year.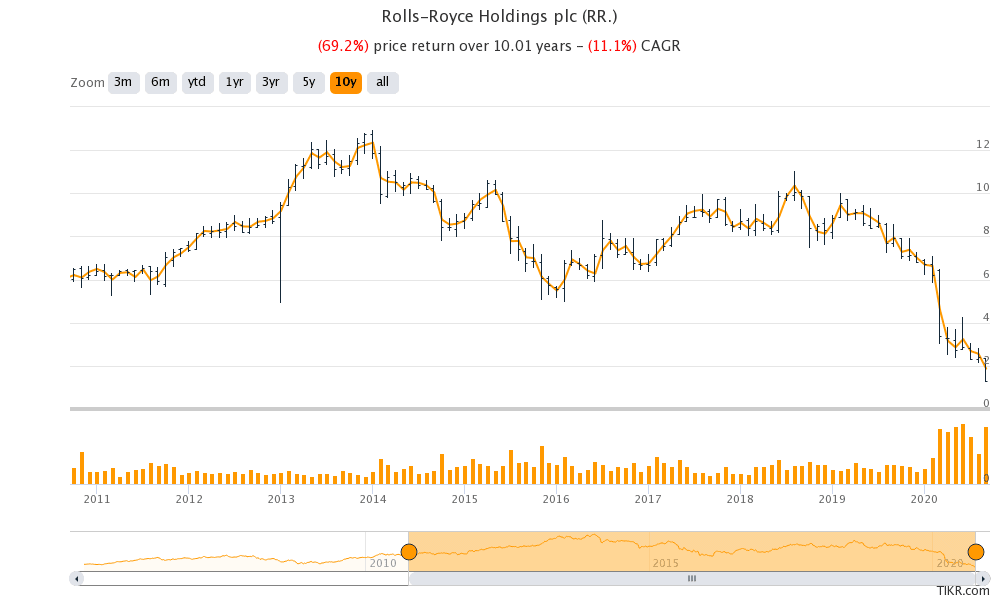 Rolls-Royce CEO on the capital raise
Commenting on the capital raise, East said: "The capital raise announced today improves our resilience to navigate the current uncertain operating environment." He added," By raising additional capital now we will improve our liquidity headroom and reduce our level of balance sheet leverage, while supporting disciplined execution and investment to ensure we maximise value from our existing capabilities."
Rolls-Royce's troubles precede the pandemic
To be sure, Rolls-Royce's troubles did not begin with the COVID-19 pandemic and it has been in trouble much before. Recently some signs of wearing were reported in its Trent XWB-84 engines. This comes after the company spent £2 billion rectifying the faults in its Trent 1000 engines. Rolls-Royce shares are down 69% over the last 10 years even as the stock markets have risen over the period.
Rolls-Royce is also drawing a debt package from the government for £3 billion. This includes a new £1 billion loan guarantee from the UK Export Finance agency in addition to the £2 billion loan that was granted in July.
Government support
Previously, Rolls-Royce had ruled out any support from the government but has called for supportive policies. "Probably the most important thing government can do is help get people flying again, as the biggest lever for recovery in our business is the return of those engine flying hours," said East.
Rolls-Royce is a strategically important company for the UK given its major contribution to the country's exports. After the capital raise today including a government backed debt, Edward Cropley of Reuters Breakingviews said that "In its darkest hour, Britain turned to Rolls-Royce for salvation. As a developer of the Merlin engine that powered the legendary Spitfire, the 114-year-old firm can claim more credit than most for the Battle of Britain air victory that prevented a Nazi invasion. Eighty years later, in arguably Rolls' darkest hour, Prime Minister Boris Johnson is returning the favour."
Pandemic has taken a toll on Rolls-Royce's earnings
The pandemic has taken a toll on Rolls-Royce's finances. Net debt (total debt minus cash and cash equivalents) is expected to soar from less than £1 billion in 2019 to £3.5 billion by the end of this year. Almost £3.5 billion of Rolls-Royce's debt is scheduled for repayment next year. The company's credit rating has also been downgraded to junk status, which means it would find it expensive to raise debt from.
Analysts do not see Rolls-Royce's outlook as rosy despite the recent crash
Rolls-Royce shares hit a new 52-week low of 115.3p in intraday today. Susannah Streeter, a markets analyst at the stockbroker Hargreaves Lansdown does not see Rolls-Royce's troubles ending anytime soon. "Tougher widespread restrictions on movement are likely to push any recovery for the airline industry even further into the future," said Streeter. She added, "That concern has had a domino effect on aircraft engine manufacturer Rolls-Royce, as investors see no end in sight for the falling demand for new planes."