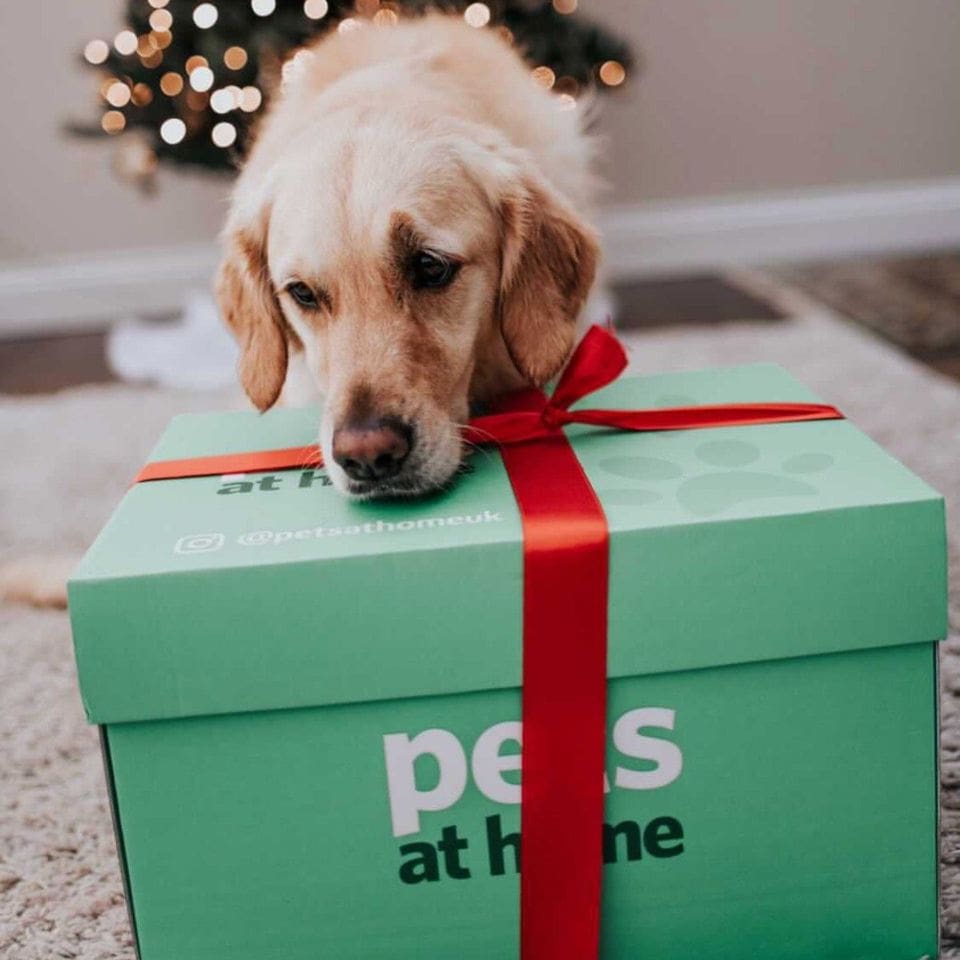 Pets At Home (PETS) shares opened higher today after reporting its trading update. The shares have gained 42% over the last year and have outperformed the FTSE 100 by a wide margin.
Pets At Home released its trading update for the 12-week period ended 31 December today. Total Group revenues increased 18% year over year to £302 million, while like-for-like revenues increased 17.6%.
Key takeaways from Pets At Home trading update
Pets At Home reported strong sales during the period despite COVID-19 related restrictions in the UK in the December quarter. Its sales during the festival season in December increased 19.3% year over year on a like for like basis.
"Against a backdrop of continued uncertainty our pet care model remains robust, with our performance during the third quarter testament not only to the advantages of our scalable omnichannel pet care platform and unique joint venture veterinary model, but also the hard work and commitment of all our colleagues across the Group," said Pets At Home's CEO Peter Pritchard.
Pets At Home strengthens its balance sheet
As of 31 December, Pets At Home had £391.7 million in liquidity on its balance sheet, which is quite healthy for a company of its size. The liquidity also includes undrawn credit facilities from banks and a £100 million revolving loan that the company secured in May 2020.
During the period, Pets At Home received £80 million as the initial payment for the disposal of its Specialist Hospital Division. The company sold the division to rival Linnaeus last year.
Operational updates
During the period, Pets At Home reported a 12% year over year increase in its VIP members and had 6.2 million such customers as of 31 December. More than a quarter of these members shopped at more than one channel, which is 20% higher over the corresponding period in 2019.
Pets At Home said that Puppy and Kitten Club members increased 47% during the period. According to the company, these members typically spend around 25% extra that other non-members.
The company also said that it now has over one million customers who have a subscription. The number of such customers increased 17.6% year over year in the December quarter and they represent £85 million in recurring annualised sales.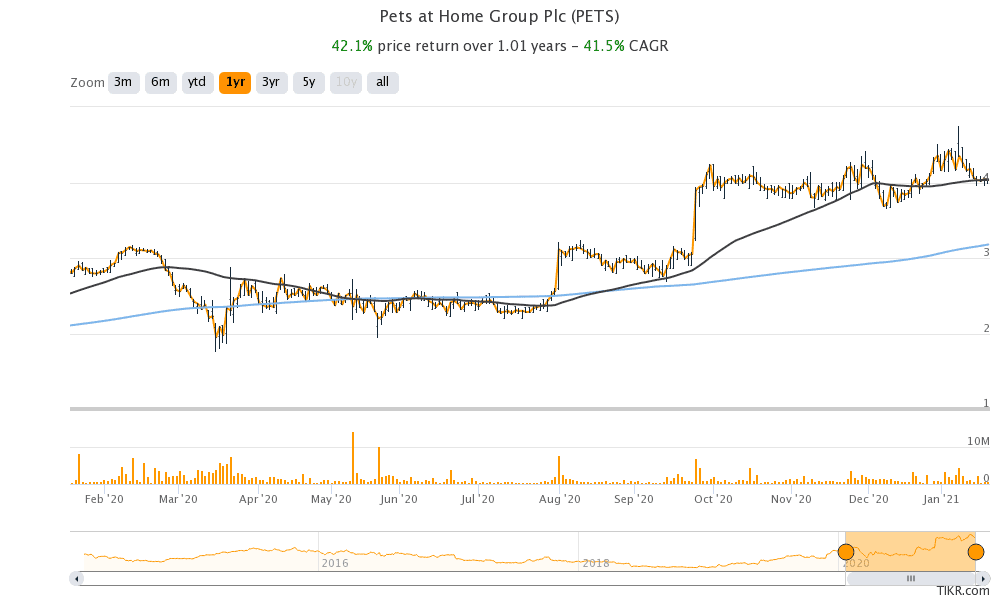 Analysts on Pets At Home's trading update
Sophie Lund-Yates, equity analyst at Hargreaves Lansdown, sees the increase in memberships as a positive for Pets At Home. "From a margin perspective, these members are shopping across channels which is great news for potential profitability. This nut has only just started to be cracked, so there's big potential," said Yates. She added, "The group's acquisition of a tele-health provider is also worth noting – while small in size, it's indicative of Pets at Home's commitment to digital transformation."
According to Lund-Yates, "The chain's biggest unique selling point, which it needs to leverage if it wants to keep online competitors at bay, is its ability to cross sell services – so giving the vet business an online presence should bolster this capability, and tap into our new virtual way of living."
Earnings estimates
Analysts polled by TIKR expect Pets At Home to report revenues of £1.1 billion in the fiscal year 2021 that ends on 25 March. It had reported a 10.2% increase in revenues in the fiscal year 2020.
Due to the uncertainty caused by the COVID-19 pandemic, Pets At Home has not provided any financial guidance for the fiscal year 2021. Many companies have stopped giving out the guidance, as the pandemic and frequent lockdowns make it tough to provide the business outlook.
Pets at Home's valuation
Pets At Home stock trades at an NTM (next-12 months) enterprise value to EBITDA (earnings before interest, tax, depreciation, and amortisation) multiple of 13x and an NTM PE multiple of 38.7x.
The stock is trading near its 50-day SMA (simple moving average) of 403p. The 50-day SMA has been a strong support channel for the stock over the last couple of months. The shares were last trading 1.69% higher at 410.03p at 11:30 AM London time.