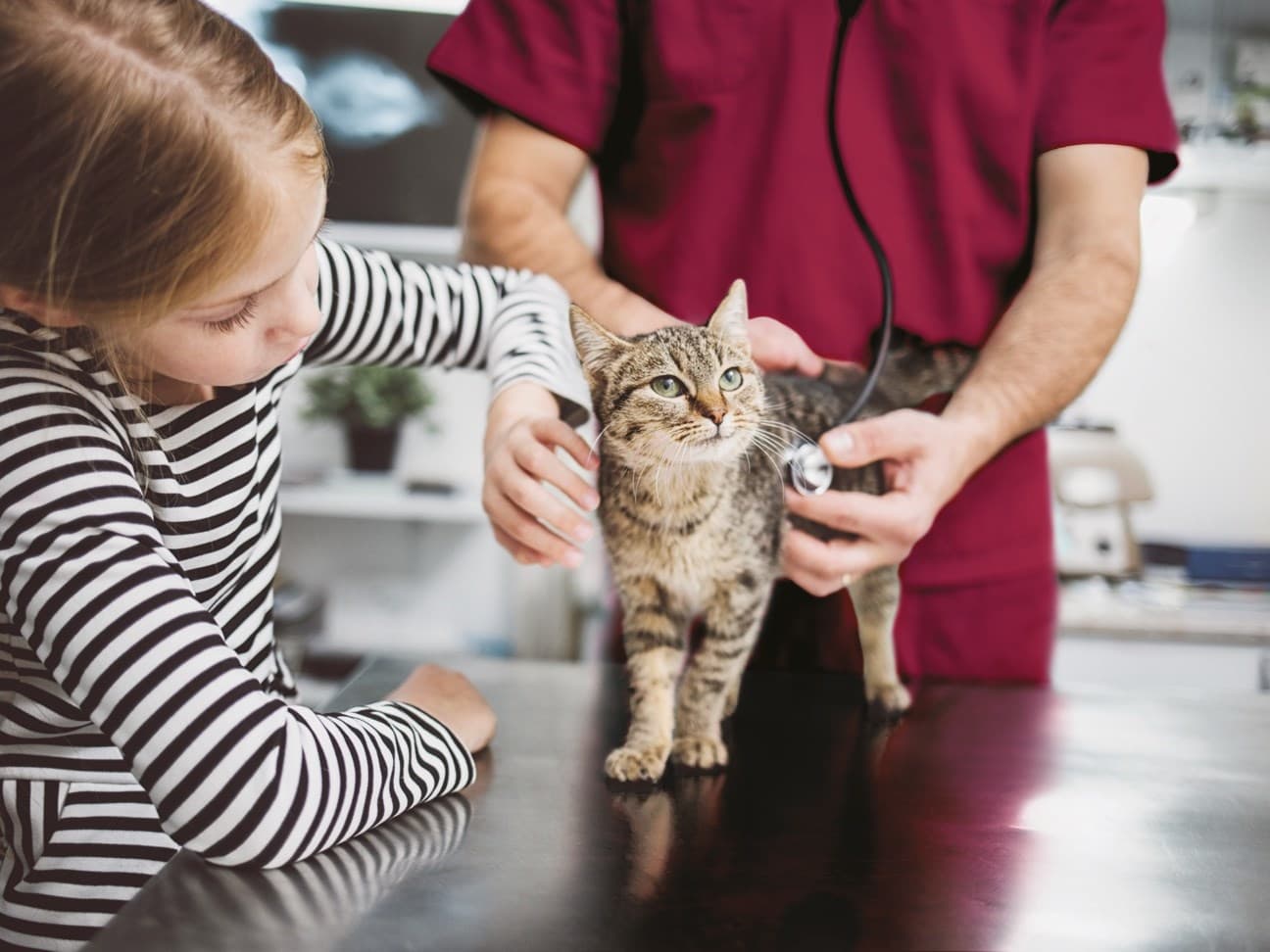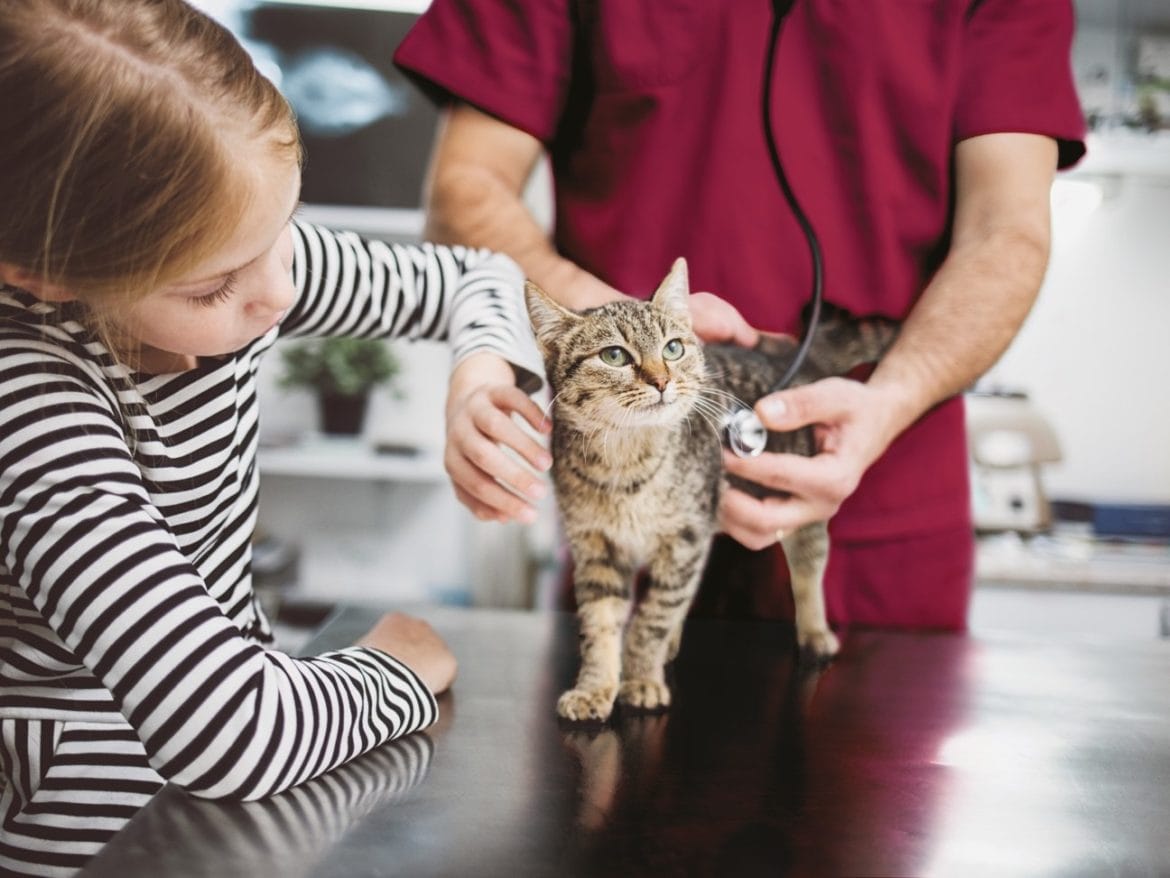 Pets At Home Group (PETS) shares were trading sharply lower in early London trading today even as its revenues were far ahead of analysts' estimates. Let's see why there is a selling spree in the shares today despite higher earnings.
Pets At Home reported total group revenues of £574.4 million in the fiscal first half of 2021. The revenues increased 5.1% over the period that ended 8 October. The like-for-like revenues increased by 5.3% in the fiscal first half. While sales were weak in the fiscal first quarter on COVID-19 related restrictions, they increased 12.7% year over year in the fiscal second quarter.
Pets at Home reports higher earnings
While Pets At Home reported a year over year increase in its revenues, analysts polled by Tikr were expecting the company's revenues to fall 7.6% year over year to £504.4 million. Its earnings per share of 6.3p were also better than the 6p per share that analysts were expecting.
Pets at Home maintains dividends
Pets At Home maintained its interim dividend of 2.5 pence per share. The dividend would have a record date of 4 December and would be paid on 8 January. The company said that if it does not see acquisition opportunities, it would increase shareholder payout either through buybacks or a special dividend.
Pets at Home has a strong balance sheet and had net debt (total debt minus cash and cash equivalent) of £50.9 million. Its net debt to EBITDA (earnings before interest, tax, depreciation, and amortisation) is 0.4x. The ratio is very healthy as ratios below 1x are seen as a sign of low leverage. Pets at Home has strong cash flow generating businesses and in the fiscal first half, it generated group free cash flows of £60.5 million.
Positive outlook
Pets At Home expects its fiscal 2021 underlying pre-tax profits to be in line with fiscal 2020. It also said that "The sustained strength in performance we saw across both our Retail and Veterinary operations during Q2 has continued into our third quarter, and we continue to take market share across all channels." It added, "We remain an "essential" retailer and have adapted our operations well to be able to continue providing pet care to our customers with minimal disruption."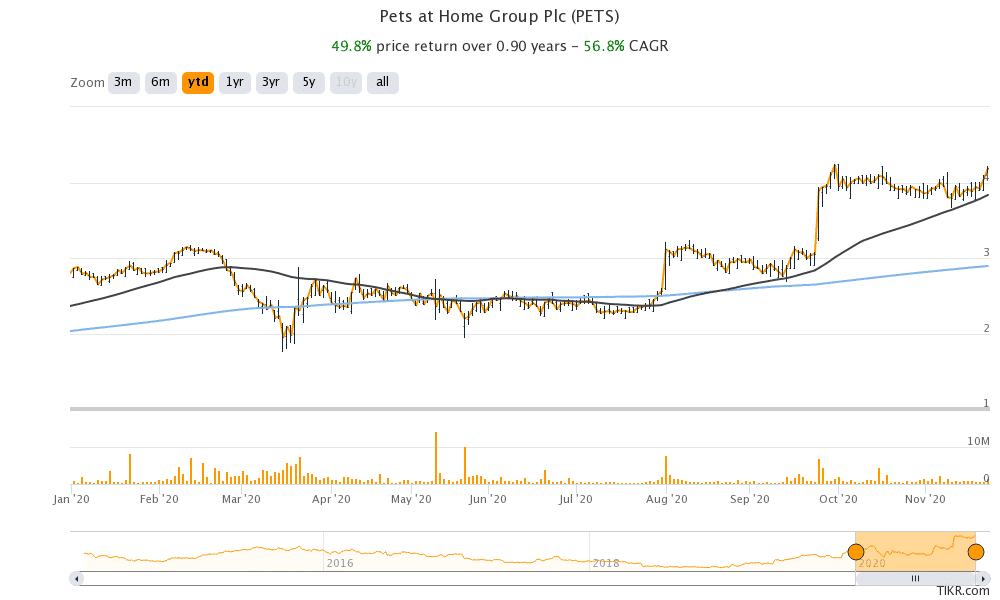 Why are Pets At Home shares falling
To be sure, Pets At Home's earnings, especially the sales looks encouraging and smashed analysts estimates by a wide margin. The company's outlook on fiscal 2021 profits is promising. However, markets don't seem too impressed with the earnings and the shares were trading sharply down in early London trading.
COVID-19 pandemic
There are two main reasons. Firstly, on a comparative basis, Pets at Home's fiscal fourth quarter 2020 earnings were positively impacted by demand brought forward due to the lockdowns. Many companies saw an increase in sales in the early days of the lockdown as consumer stocked up on goods. Beyond Meat has also seen tepid sales in the third quarter as sales surged in the early part of the year on massive stocking by consumers.
Secondly, Pets at Home said that "COVID-19 continues to create a number of material uncertainties around the near-term trading environment, from a potential escalation of current restrictions on a national level, to reversion to a tiered system of localised restrictions."
The lockdowns crippled economic activity and as they are back in many cities in Europe, it would take a toll on economic activity. While the impact wouldn't be that great on Pets at Home as it is designated as an "essential service" there would nonetheless be an impact on all sections of the economy.
Pets At Home sees higher costs due to COVID-19 pandemic
Finally, like most other companies, Pets at Home is witnessing higher costs due to the pandemic. The company estimates that every week it continues to incur £0.15 million of operational costs related to the COVID-19 pandemic. Amazon has also incurred billions of dollars of COVID-19 related costs this year. However, despite that its earnings have surged, so have Amazon shares. Amazon's CEO Jeff Bezos has strengthened his place as the world's richest person.
Tesla's CEO Elon Musk, who doesn't share the best of chemistry with Bezos become the second richest person yesterday after the spike in Tesla shares. Tesla shares have risen sharply this month after the news of its inclusion into the S&P 500 index.
Pets At Home shares
Coming back to Pets at Home shares, they have gained over 45% year to date and are outperforming the FTSE 100 by a wide margin. The shares were last trading down 8.5% at 383.49p at 10:00 AM London time today. The shares trade at next-12 months price to earnings multiple of 31.5x which is ahead of its historical average. However, the stock has seen a rerating this year.