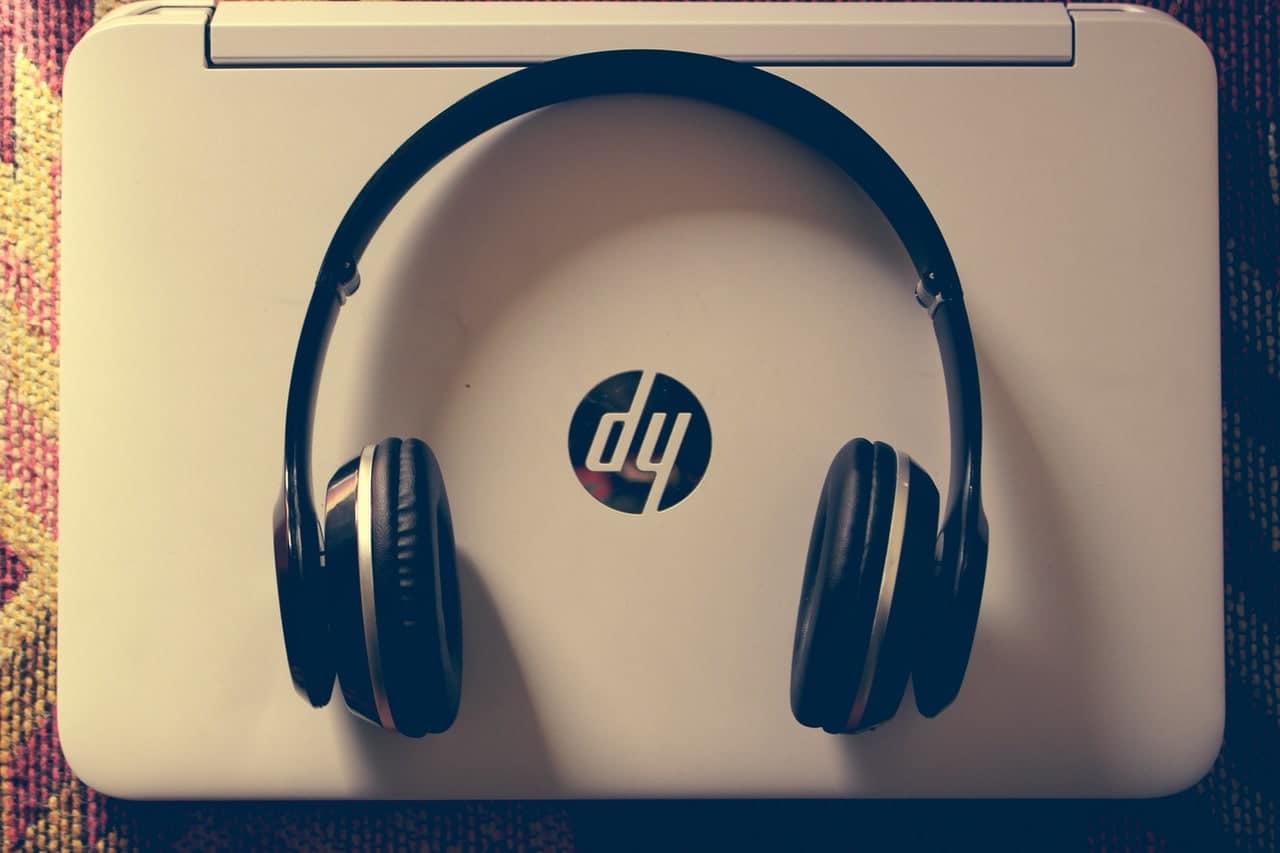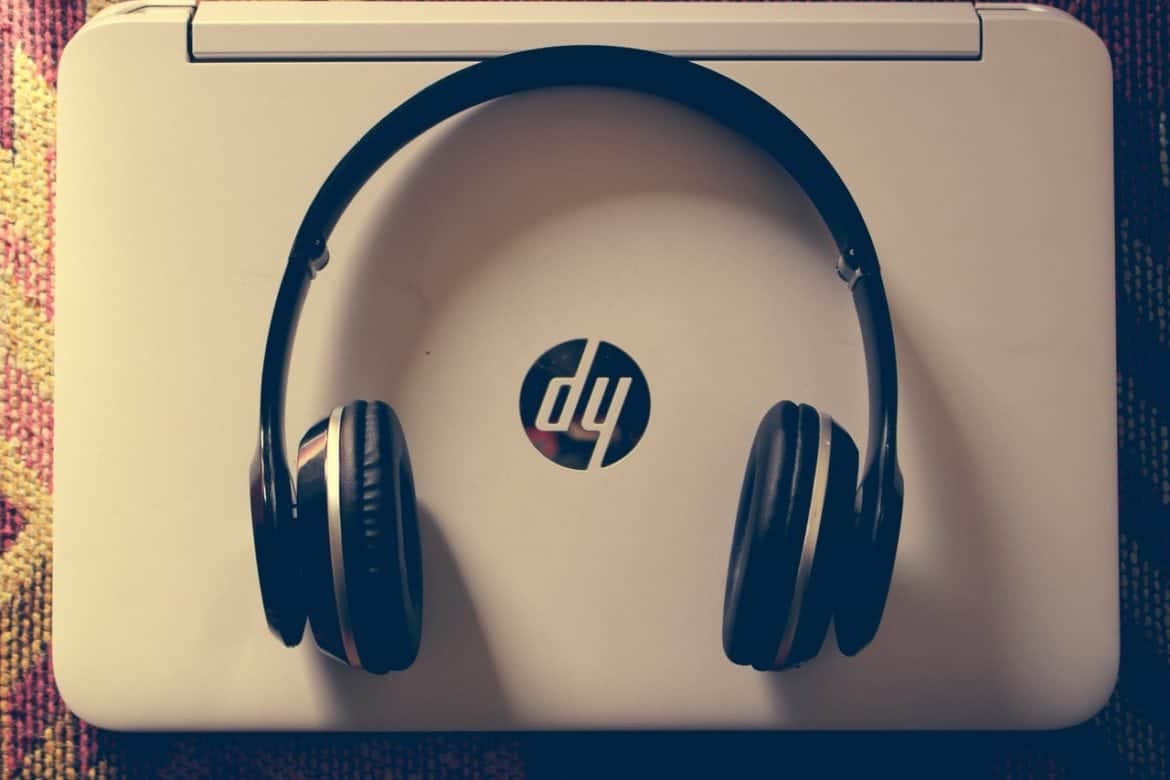 Both HP and Dell reported their earnings after the close of markets yesterday. The earnings were better than expected as the work-from-home trend lifted demand for notebooks.
The COVID-19 pandemic has been a boon for the co-called work from home stocks like Zoom Video Communications, Twilio, Workday, CrowdStrike, and Okta. These stocks have surged this year, with markets  rerating companies primarily in the computer services segment.
HP and Dell: Pandemic winners
However, the hardware side has been an under-appreciated winner amid the increasing shift towards work from home. While the demand for hardware products such as laptops and PCs have been stagnant for quite some time, demand has been strong this year.
Looking at HP, it reported revenues of $15.26 billion in the fiscal fourth quarter, which was ahead of the $14.69 billion that analysts were projecting. The company's adjusted EPS of 62 cents was also higher than the 52 cents that analysts were expecting.
HP: Key takeaways from fiscal fourth quarter earnings
Commenting on the performance, HP's CEO Enrique Lores said during the earnings call that "What we are seeing is a significant increase in the demand of PCs." He added, "PCs have become essential. People need it for working, for learning, for gaming, for entertaining, for communicating, and the trend that we see is that for every person to have their own PC. And this is really driving significant demand on the PC side."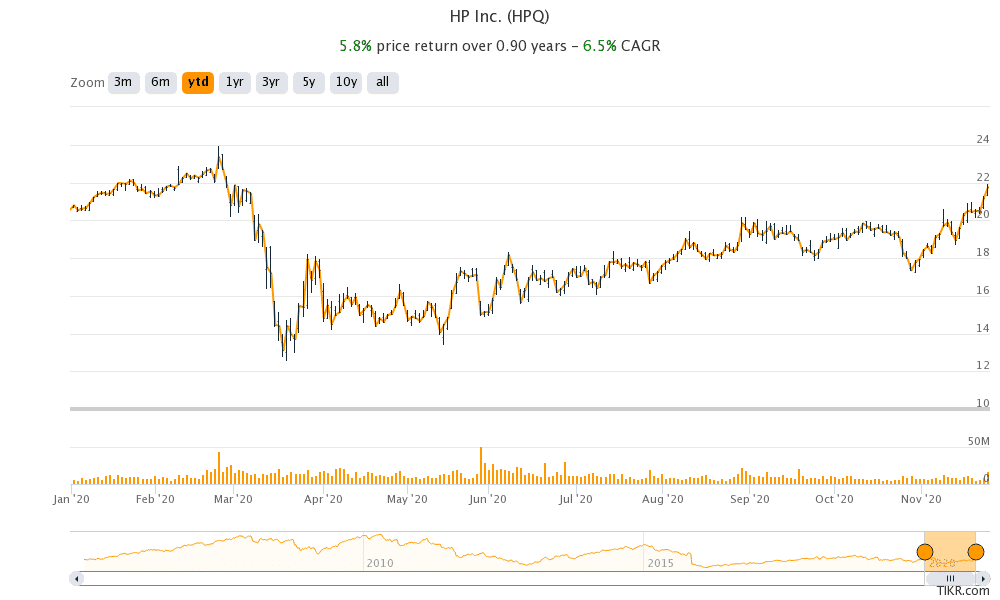 HP earnings
Looking at HP's performance, the demand from retail customers was strong and consumer revenues increased 24% in the quarter, even as its commercial revenues tumbled 12% over the period. HP's printer business also reported mixed results with higher demand from retail customers more than offset by weak demand from businesses.
Looking at the product-centric breakdown, HP's notebook sales increased 18% in the quarter to $7.4 billion on strong demand from retail consumers. Desktop sales tumbled 28% to $2.25 billion while workstation sales fell 45% to $419 million. HP's printer sales fell 3% to $4.83 billion.
HP provides outlook
HP also pointed to supply-side bottlenecks constraining its revenues in the quarter. The company expects the supply side issues to impact its performance in the fiscal first quarter also. It expects operating margin in the quarter to be between 16-18%. HP expects to post an adjusted EPS between $0.64-$0.70 in the fiscal first quarter.
The company lifted its dividend by 10% during the quarter and repurchased $1.3 billion worth of its shares. It expects to repurchase $1 billion of shares in the current quarter. HP shares closed 2.6% higher in regular trading yesterday and were trading over 5.5% higher in pre markets today as markets gave a thumbs up to its fiscal fourth quarter performance.
HP shares are up 5.8% so far in 2020 and are underperforming the Nasdaq Composite Index which has risen to record highs.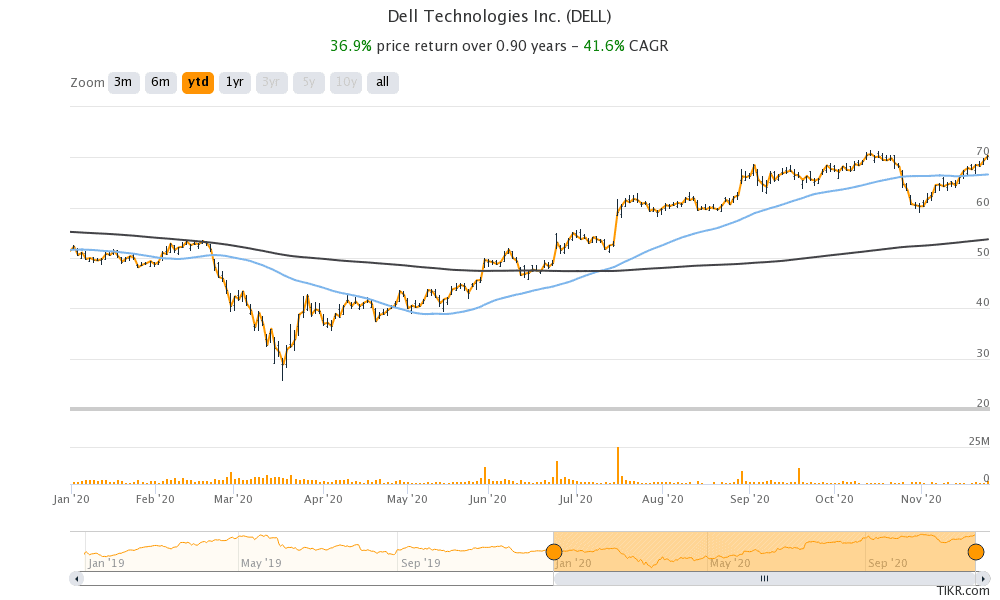 Dell earnings
Dell also reported its fiscal third quarter 2021 earnings yesterday. Its revenues increased to $23.48 billion in the quarter, up from $22.84 billion in the corresponding quarter last year. Its revenues were ahead of the $21.9 billion that analysts were forecasting.
Like HP, Dell posted better-than-expected profits in the quarter. Its adjusted EPS of $2.03 was higher than the $1.42 that analysts were expecting. However, while HP stock was trading sharply higher after the earnings release, down over 0.7% in pre markets today. Dell stock is up almost 37% for the year.
Technology adoption is increasing
While lower printer sales have hurt HP's performance this year, Dell has benefited from increasing consumer demand. Jeff Clarke, Dell's COO said during the earnings call that "the mega technology trends that we have long called out are accelerating, and these trends are highly favorable to Dell Technologies. We are uniquely positioned to win in the growing markets of 2020, and we are making the right investments and innovating to capture the growing markets of tomorrow."
The demand for Dell notebooks rose by 24% in the quarter. However, the company's guidance looked on the low side. It said that it expects revenues to rise between 3-4% this quarter, which is below the 5-6% growth that it usually sees in the quarter.
Dell and HP investors
Meanwhile, the worry for both HP and Dell investors would be how much of the revenue boost that they have seen this year on higher consumer demand is sustainable. While the COVID-19 pandemic has lifted demand for notebooks, the surge might not be last once people return to offices.