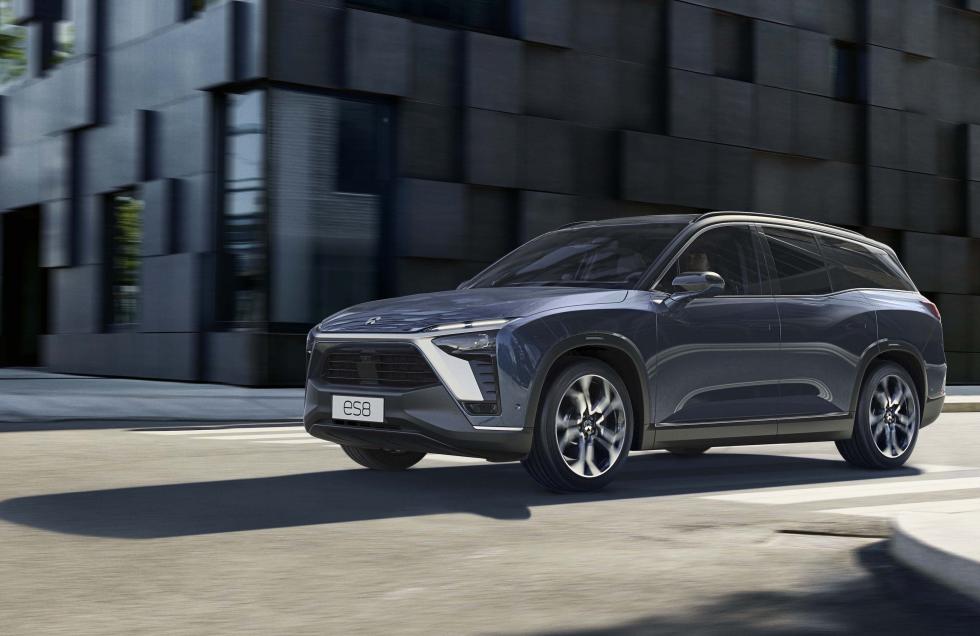 NIO shares have been in an uptrend and recouped most of their 2021 losses. The company would soon release its delivery report for June. Can the momentum in the shares continue after the delivery report?
NIO had given guidance of delivering between 21,000-22,000 electric cars in the second quarter. In comparison, the company delivered 20,060 cars in the first quarter. The company had to lower its guidance for the first quarter as its production was shut for a few days due to the chip shortage situation.
Chip shortage
Ford is among the worst affected automaker and had previously said that it would lose half of its second-quarter production due to the chip shortage. It also lowered its 2021 EBIT (earnings before interest and tax) guidance by $2.5 billion. However, recently the company said that its second-quarter pre-tax profits would be significantly better than expected.
NIO June deliveries
NIO delivered 6,711 cars in May which was 5% lower than April. Li Auto also reported fewer deliveries in May as compared to April. However, XPeng Motors delivered more cars in May as compared to April. Meanwhile, while releasing its May deliveries, NIO maintained its second-quarter delivery guidance. "Based on the current production and delivery plan, the Company will be able to accelerate the delivery in June to make up for the delays from May."  NIO could deliver 7,187 vehicles in June at the upper end of its guidance.
Electric vehicle shares
While Chinese electric vehicle makers release monthly delivery reports and provide quarterly guidance, Tesla provides annual guidance and releases the delivery report every quarter. This being the end of the second quarter, over the next week we'll get delivery reports from NIO, Tesla, XPeng Motors, and Li Auto. The delivery reports will give insights into how the chip shortage situation is impacting electric car companies.
NIO shares are rising
NIO shares are rising on optimism that its delivery report for June will surpass expectations. The company has historically provided conservative guidance and the company ends up posting higher deliveries. In contrast, Tesla strives for a higher number and the company then tries hard to meet the guidance. Last year, the Elon Musk run company almost met its guidance of selling half a million cars even as the COVID-19 pandemic took a toll on its production plans.
NIO Power Day
Meanwhile, NIO shares have also been rising after the company announced that it will hold the "Power Day" on 9 July. In its invite, it said that it will "showcase its products, technologies, and layout plans related to energy replenishment." Tesla also holds its "Battery Day" to showcase the battery technology. Volkswagen also held a "Power Day" earlier this year and the shares soared after it announced ambitious vehicle electrification plans.
Citi upgrades NIO
Earlier in June, Citi upgraded NIO shares from neutral to buy and assigned a target price of $58.30. "We sense a strong demand recovery from late Apr-21 in China … and expect NIO's monthly new order volumes in May-Jun to be 20-30% higher than the average monthly level in 4Q20 peak season. After the recent stock price correction from the peak in 4Q20, we believe this is a good re-entry point for the long-term investors, given the ongoing re-rating catalysts," Citi had said in its note.
Yesterday, the brokerage raised its target price on the shares to $72. Citi analyst Jeff Chung expects the company to report strong second-half performance despite the chip shortage. He is also bullish on the company's entry into the European electric vehicle market. Earlier this year, NIO had announced plans to enter the Norway market.
Production ramp-up
Like fellow electric vehicle companies, NIO is also a supply-constrained company. While Tesla is ramping up its production capacity by building new plants, NIO has partnered with JAC Motors to produce its cars.
Last month, the company expanded its partnership with JAC and said "Pursuant to the joint manufacturing arrangement, from May 2021 to May 2024, JAC will continue to manufacture the ES8, ES6, EC6, ET7 and potentially other NIO models in the pipeline."
NIO also announced that "In addition, JAC will expand its annual production capacity to 240,000 units (calculated based on 4,000 work hours per year) in order to meet the growing demand for NIO vehicles." The company is doubling its production capacity to meet the strong demand.
NIO versus Tesla
So far, NIO has been targeting the premium electric car market and has been focused on the domestic Chinese market. Now, the company is expanding across geographies and is also adding new models including the upcoming ET7 sedan.
Currently, Tesla sells more cars in China than NIO. However, Louis Navellier, the chief investment officer of money manager Navellier has forecast that NIO "will eventually displace Tesla as the biggest manufacturer of EVs in China." He also added, about NIO that "the company boasts that it is the 'next-generation car company,' as it designs and manufactures electric vehicles that utilize the latest technologies in connectivity, autonomous driving and artificial intelligence."
Notably, Tesla has anyways been facing a backlash in China due to the alleged poor customer service. On the other hand, NIO has the tacit support of the Chinese government which was quite apparent when the Hefei Municipal Corporation bailed out the company last year.
Chinese electric car market
China also has a separate subsidy category for electric car companies with battery swapping technology where only NIO qualifies. Based on the vehicle prices, the company's premium cars don't qualify for China's electric vehicle subsidiary.
That said, the increasing competition in the Chinese electric vehicle market is a risk for NIO as well as other pure-play electric vehicle companies. Also, the shares now look richly valued after the sharp rebound from their lows.
NIO shares were trading almost 1% lower in US premarket trading today while the Nasdaq futures point to a weak opening for US shares.