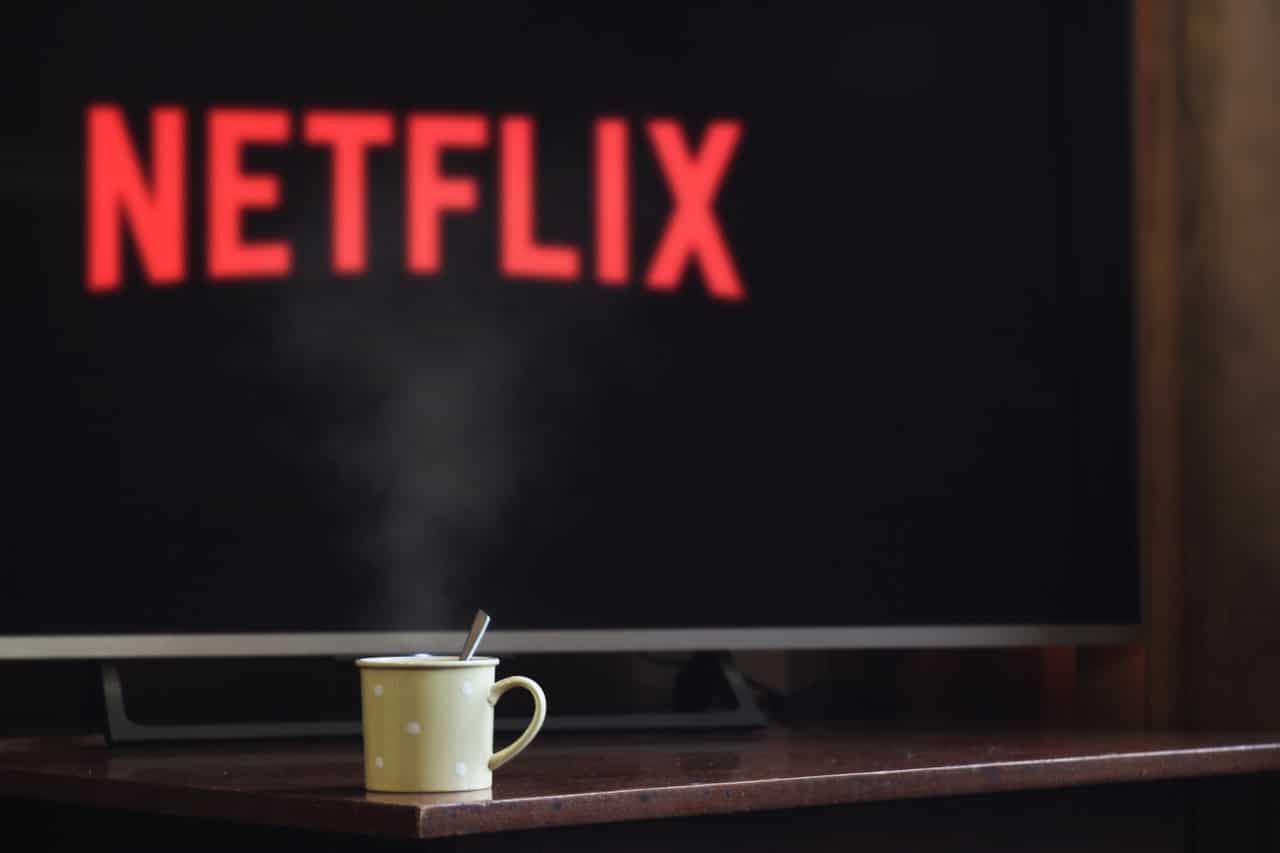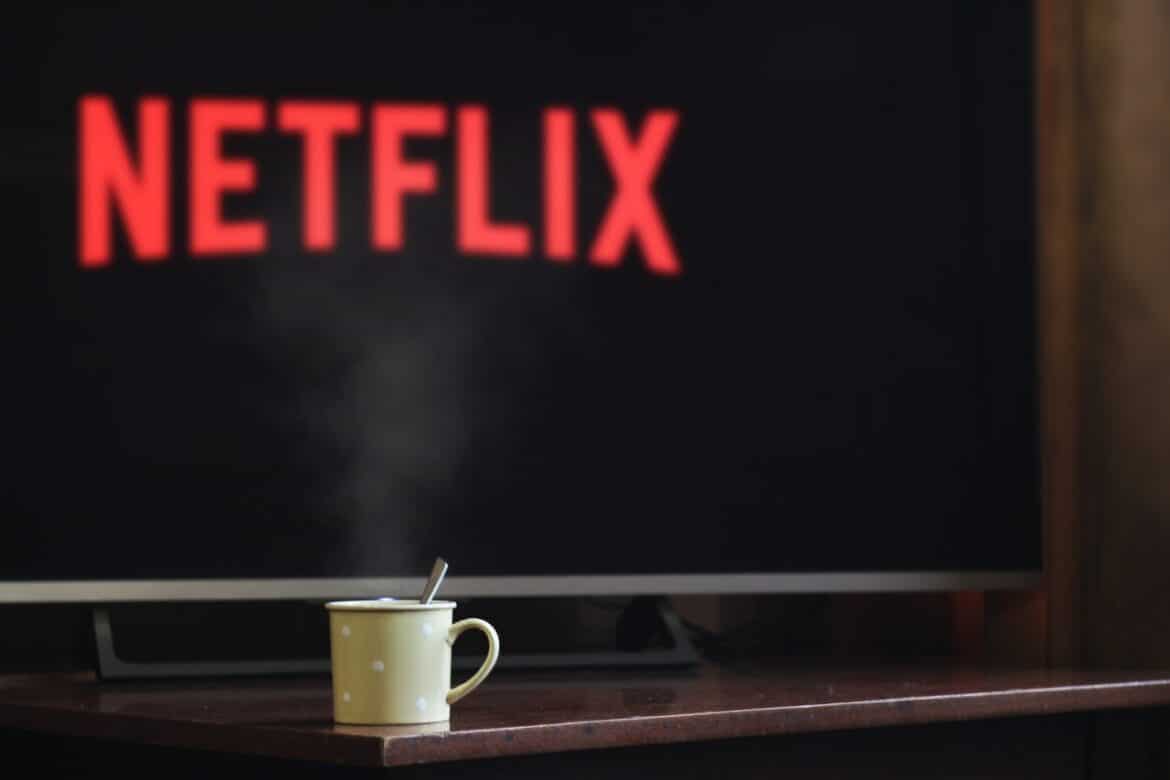 Netflix reported its second-quarter earnings yesterday after the close of markets hours. The shares were trading flat in US premarket price action today on mixed earnings.
Netflix is the first FAANG company to report its earnings. Other FAANG companies will soon report their quarterly earnings. Talking of Netflix, its second-quarter earnings were a mixed bag. The company posted revenues of $7.34 billion in the quarter which was barely in line with estimates of $7.32 billion. However, its EPS of $2.97 was below the $3.16 that analysts were expecting.
Netflix second-quarter earnings
Netflix reported global paid subscribers of 1.54 million in the quarter which was ahead of the 1 million that it had guided during the first-quarter earnings call. The subscriber numbers were also ahead of the 1.19 million that analysts were expecting. Nonetheless, the growth numbers have come down drastically from the highs that we saw in the first half of 2020.
Commenting on the earnings, Netflix said "COVID has created some lumpiness in our membership growth (higher growth in 2020, slower growth this year), which is working its way through. We continue to focus on improving our service for our members and bringing them the best stories from around the world."
Gaming venture
Ahead of the earnings release, there was a lot of hype about Netflix's entry into the gaming industry. The company has hired Mike Verdu as the vice president of game development. Verdu has previously worked with Electronic Arts.
Netflix sounds optimistic about the gaming business. "We're also in the early stages of further expanding into games, building on our earlier efforts around interactivity (eg, Black Mirror Bandersnatch) and our Stranger Things games. We view gaming as another new content category for us, similar to our expansion into original films, animation and unscripted TV."
Netflix plans to offer gaming at no additional costs
The company plans to offer gaming without any additional costs, to begin with. "Initially, we'll be primarily focused on games for mobile devices. We're excited as ever about our movies and TV series offering and we expect a long runway of increasing investment and growth across all of our existing content categories, but since we are nearly a decade into our push into original programming, we think the time is right to learn more about how our members value games," the company said in its release.
The company also ruled out an acquisition for now. "We don't view any assets as 'must-have' and we haven't yet found any large scale ones to be sufficiently compelling to act upon," it said in the release.
Guidance
The most awaited metric in Netflix's second-quarter earnings was the guidance for subscribers. As has been the case over the last couple of quarters, the streaming company's forecast for new subscribers disappointed markets. The company expects to add 3.5 million as net paying subscribers in the third quarter which was below what the markets were anticipating.
"If we achieve our forecast, we will have added more than 54m paid net adds over the past 24 months or 27m on an annualized basis over that time period, which is consistent with our pre-COVID annual rate of net additions. We forecast that ARM will grow roughly 5% year over year on a FX neutral basis in Q3'21," the company said in its release.
The company expects to achieve operating margins of 20% in 2021 which would be two percentage points higher than what it did last year.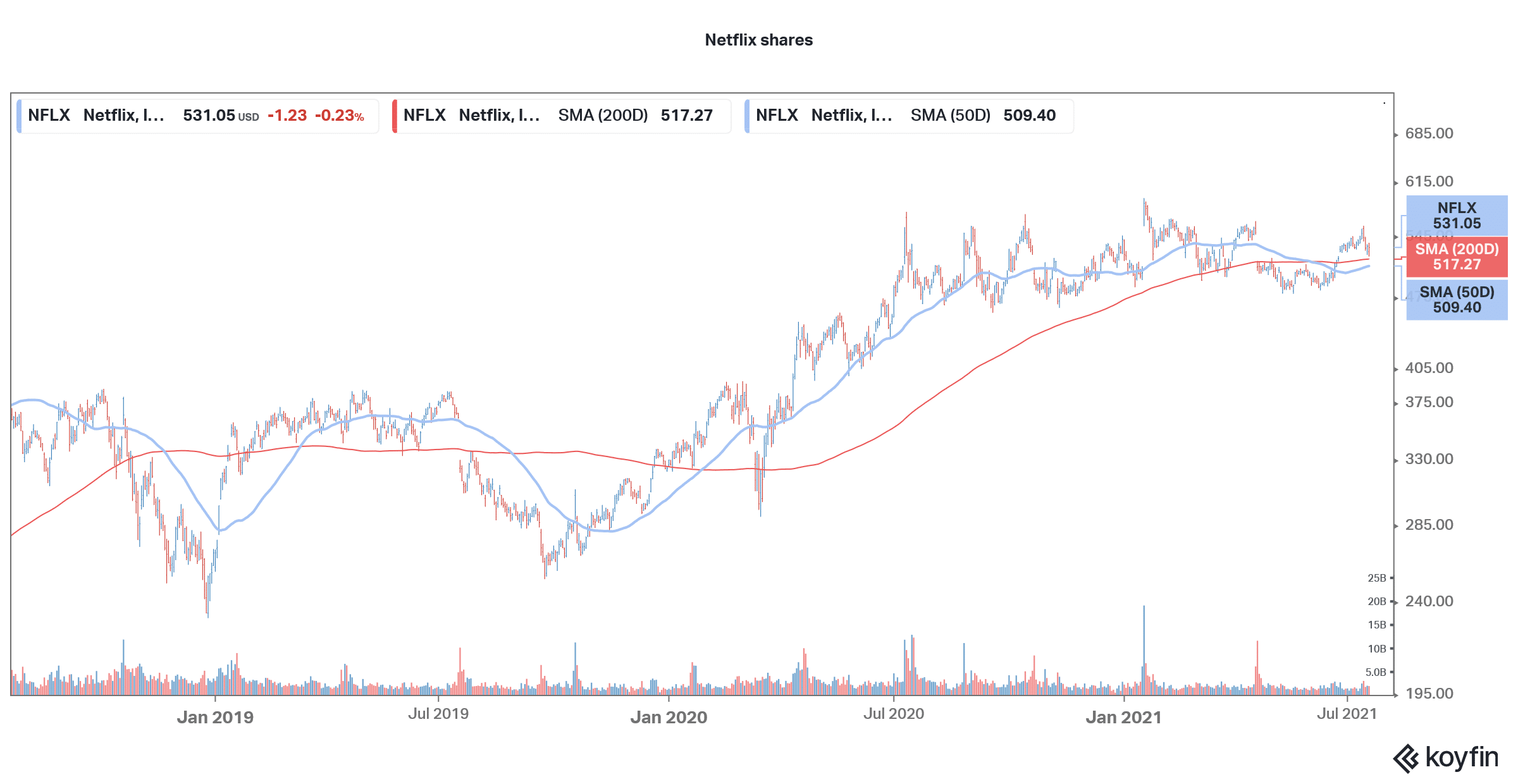 Gene Munster on Netflix shares
Gene Munster of Loup Ventures sounded upbeat on the earnings. He saw high engagement metrics as a positive and a sign that more people are "hooked" to Netflix. Munster termed it "a testimony of their great content." However, he sounded a note of caution pointing to the slowing growth and high valuations where Netflix trades at over twice that of other FAANG shares.
While he sounded optimistic on the company's foray into gaming, he was apprehensive and questioned whether Netflix wants to be a content and streaming company or a gaming company. He sought to differentiate between the two businesses and said that gaming companies like Take-Two Interactive Software wouldn't possibly get into "producing movies."
FAANG shares
While Munster likes the business, he is concerned about the outlook for the share given the high valuations. He said that while people may "continue to enjoy Netflix" however he does not believe that the "investors will benefit appropriately."
Netflix is the worst-performing FAANG share in 2021 and is trading almost flat for the year even as the S&P 500 is up in double digits. The share peaked at $593.29 in January and has since looked weak.
Analysts are positive about Netflix shares
Meanwhile, while Munster had correctly predicted that Apple will hit a $2 trillion market cap, his forecast about Apple being the best performing FAANG share in 2021 hasn't come true so far. Also, his views on Netflix are at odds with that of the consensus estimates where 34 of the 45 analysts polled by CNN Business rate the shares as a buy while seven rate them as a hold. Only four analysts have a sell rating on Netflix.
Its median target price of $620 is a 16.7% upside over current prices while the highest target price of $1,154 is a premium of over 117% over current prices.
Streaming versus legacy media
Streaming services have posed a challenge to legacy media and entertainment companies. That's said, the competition has been heating up in the streaming industry with players like Disney and HBO investing heavily to grow their streaming business. Citing data from Nielson, Netflix said that the market share of streaming is just about 27% in the US while the rest is held by linear television.
"Considering that we are less mature in other countries and that this excludes mobile screens (where we believe our share of engagement is even lower), we are confident that we have a long runway for growth. As we improve our service, our goal is to continue to increase our share of screen time in the US and around the world," said Netflix.
Netflix shares were trading marginally lower in premarkets today while Nasdaq futures point to a flat opening for markets today.