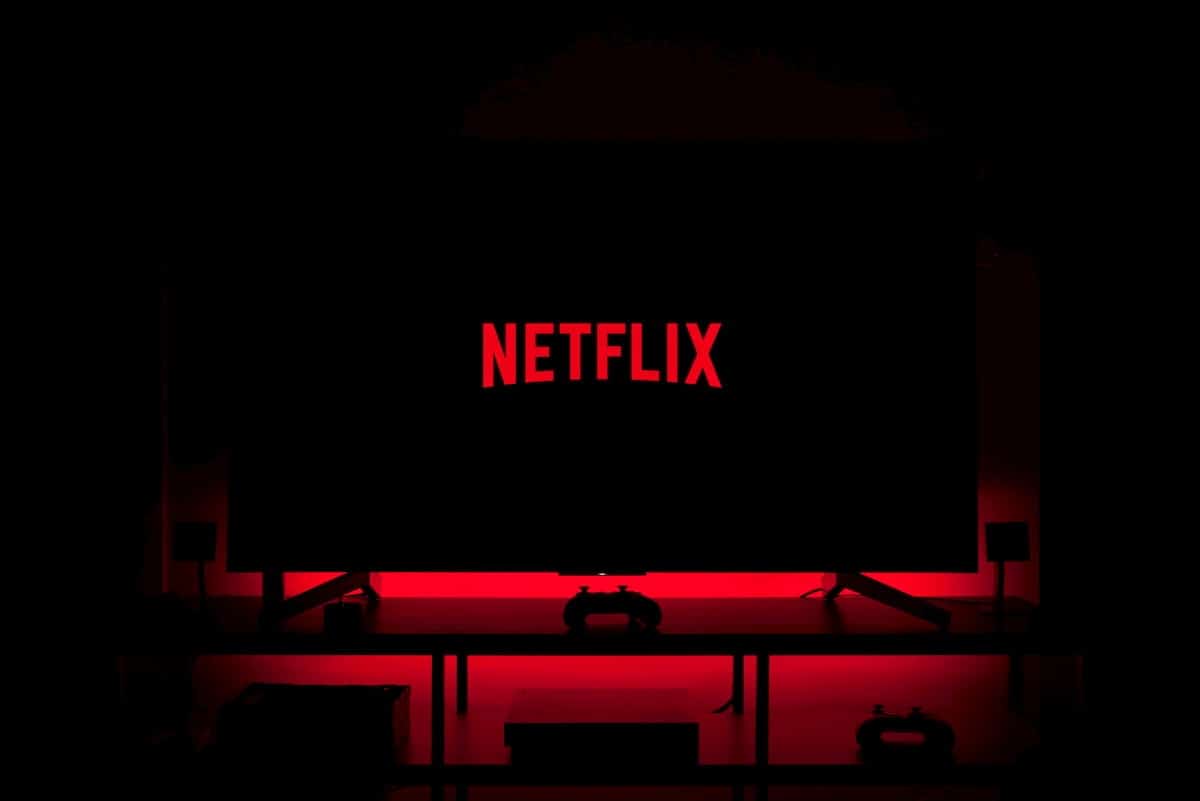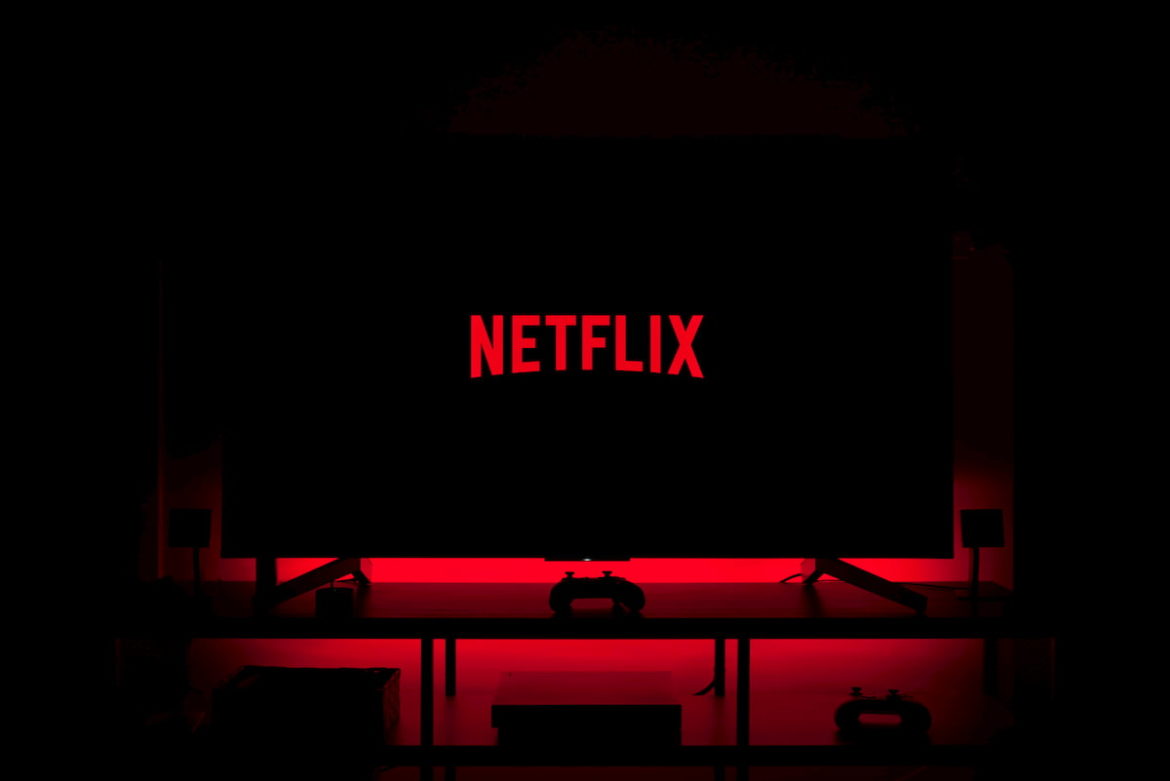 Netflix (NFLX) shares are heading down almost 6% this morning in early stock trading activity on Wall Street after the company reported weaker-than-expected subscriber numbers during the third quarter of the year.
The video streaming giant fell short of analysts' forecasts by almost 1.37 million subscribers during the quarter, with the number of additions landing at 2.20 million while Wall Street was expecting to see at least 3.57 million in global paid net additions during the three-month period.
Meanwhile, Netflix (NFLX) also missed its own guidance for quarterly user growth, as the company had forecasted net additions of 2.50 million during the three-month period according to its previous quarterly report.
This would be the weakest level of net additions in more than three years for Netflix, which is a surprising development as the pandemic has endured for longer than expected, which should have continued to provide a boost for Netflix's user base growth.
Netlix revenues jump but earnings miss
Despite this slide, Netflix managed to bump its revenues by 22.7% during the quarter, with total sales ending the quarter at $6.4 billion compared to $5.2 billion the company brought in a year ago, also in line with analysts' estimates.
That said, Netflix missed Wall Street's forecasts for its earnings per share by 40 cents, with EPS landing at $1.74 compared to $2.14 analysts were expecting for the quarter – although the figure was 18.4% higher than a year ago.
The Los Gatos-based streaming firm attributed these negative developments to the level of uncertainty created by the pandemic, which has made it very difficult for the management team to accurately forecast the company's performance during the year.
That said, it could also be noted that Netflix has been facing significant competition from strong rivals such as Amazon Prime and Disney+, with the latter already amassing over 60 million users – a third of Netflix's user base.
How have Netflix shares performed lately?
Netflix shares have delivered a remarkable 63% gain for investors since the year started – without including the effect of today's sharp slide.
The company has benefitted from a growing cord-cutting trend, with users shifting to streaming while shunning traditional cable services due to the vast selection of titles made available by streaming providers along with the possibility of choosing what to see rather than sticking with fixed offerings from individual channels.
However, increased competition from services like Hulu, Roku, Disney+, Apple TV+, HBO Plus, and Amazon Prime has challenged the firm's stand as the king of video streaming, although Netflix remains the largest global provider for now.
What's next for Netflix shares?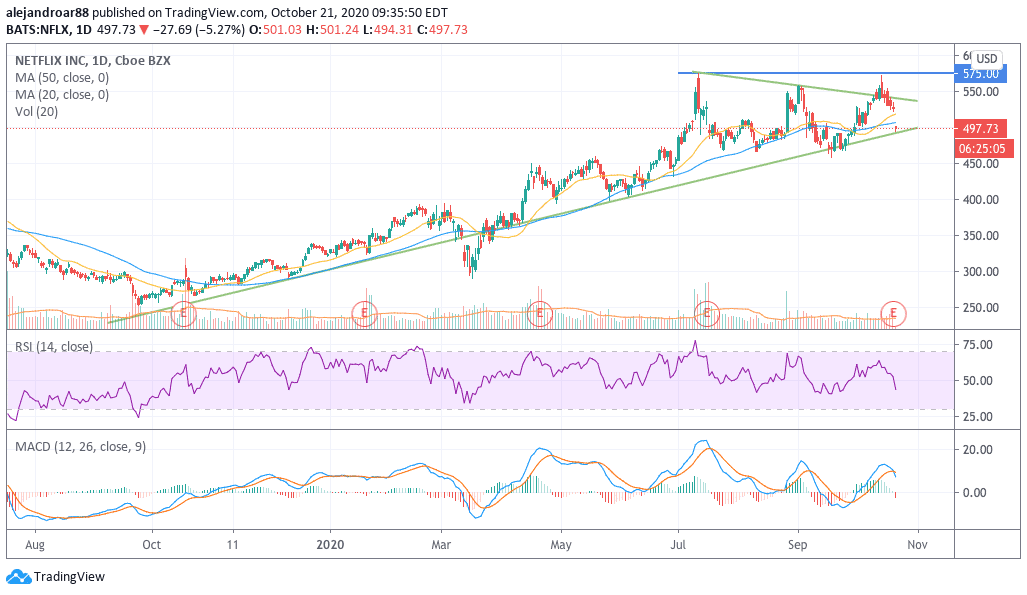 Netflix's current uptrend dating back to late 2019 remains intact, although the stock has failed to move above the $575 mark two times now – once in July and now in October, only a few days before this earnings report was released.
Today's implied open at $504 per share would put Netflix shares right at the lower trend line shown in the chart and possibly below its short-term moving averages.
At those levels, the stock will remain confined within a symmetrical triangle, although it seems that the price action may be ready to enter a sideways consolidation stage, with market players now weighing on this deceleration in user growth before deciding their next move.
This latest earnings report seems to show that the temporary pandemic tailwind has ended for Netflix, with the firm now having to deal with a challenging outlook as competitors continue to steal market share from the streaming giant.