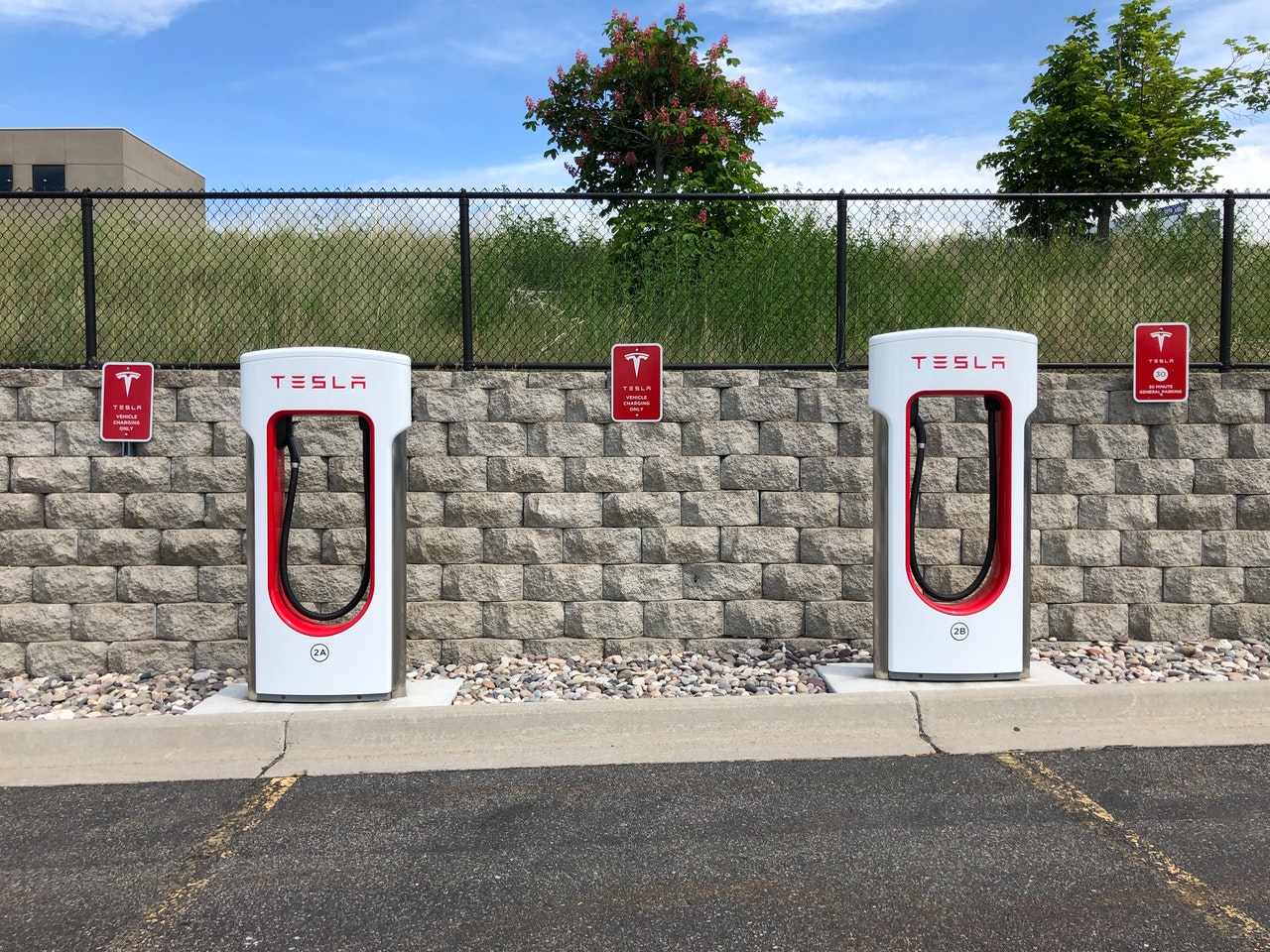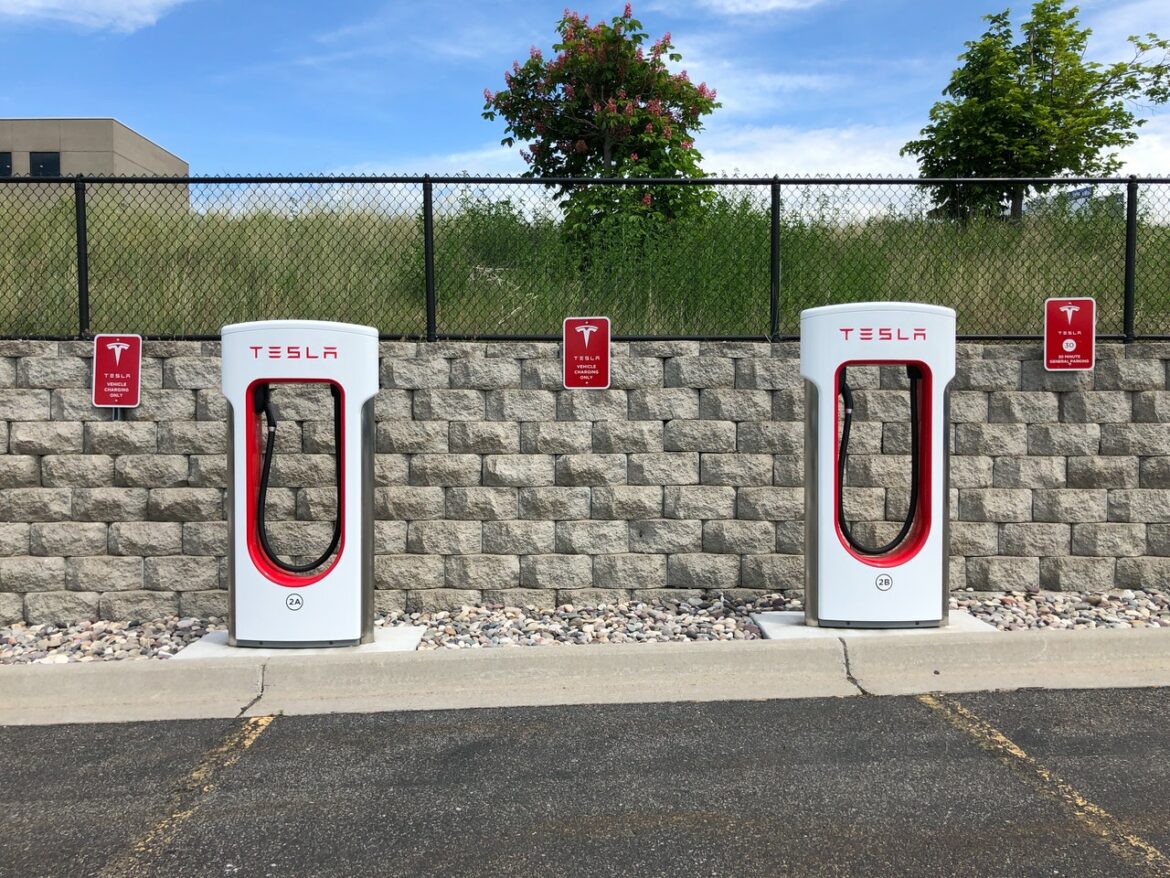 Tesla held its AI day yesterday where CEO Elon Musk made some bold announcements. The company holds several such days like Battery Day and Autonomous Day to make key announcements.
Legacy automakers have also borrowed a leaf out of the company's rulebook and earlier this year Volkswagen held its Power Day where the company announced aggressive vehicle electrification plans and said that it plans to become the market leader by 2025.
Tesla AI day
Coming back to Tesla AI Day, the company made several announcements. Tesla plans to launch a humanoid and said that the prototype should be ready by the next year. The robot would be five foot eight inches tall and would weight1 25 pounds. It would be able to carry 45 pounds and can run at five miles per hour according to Musk. "It's intended to be friendly, of course, and navigate through a world of humans, and eliminate dangerous, repetitive and boring tasks," said Musk.
While Musk said the robot would have "profound implications for the economy" and said that it would help address the labour shortage, he admitted that the project might fail. Musk also said that the company would try to keep the pricing reasonable. Notably, Tesla kept the car prices also reasonable as higher adoption of its electric cars has been a bigger concern for the company than making profits. However, this year, the company has had to raise car prices amid increasing input costs.
Chip shortage
At the AI event, Tesla also unveiled a custom chip which is yet another sign of the company's vertical integration strategy. From sales and distribution to service, Tesla has been doing a lot of activities in-house. It also has its own Supercharging network while many other electric vehicle companies are opting for a third-party collaboration for charging networks. Lucid Motors for instance has partnered with Electrify America. Tesla also produces several car parts.
Flush with cash, Tesla has been looking at ways to profitably invest the cash. There were previous reports that the company would pay in advance for chips amid the global chip shortage. The chip shortage has taken a toll on several companies but Tesla has been largely immune so far.
Tesla solar
But then, Musk's announcements and claims should always be taken with a pinch of salt. Musk had previously said that 2019 would be the year of solar for the company. If anything, that year was marred by reports of frequent fires at Tesla solar including at facilities of Amazon and Walmart. Walmart also filed a lawsuit against the company but later the two agreed to settle the case outside the court.
Elon Musk's previous announcements
Musk has also said that eventually, the energy business would become as large as the core automotive business. However, as of now, it looks like a distant dream. At the autonomy day in 2019, Musk had said that the company would have a million robotaxis by 2020 but we haven't seen any of them. Last year, Musk famously said that eventually, the price for the FSD (full self-driving) option will rise to $100,000, up ten-fold from the current levels. It, however, remains to be seen how many car buyers would opt for the service at that price which for many Tesla models would mean a price tag higher than the car price itself.
Meanwhile, the Autopilot and FSD have also attracted the ire of regulators and the NHTSA is investigating the Autopilot crashes. Musk hasn't had had a good relationship with regulators including the SEC. The name FSD has also come under scrutiny as it is not a fully autonomous level 5 system as the name may portray. Last year, a German court had also accused Tesla of misleading consumers about its autonomous abilities.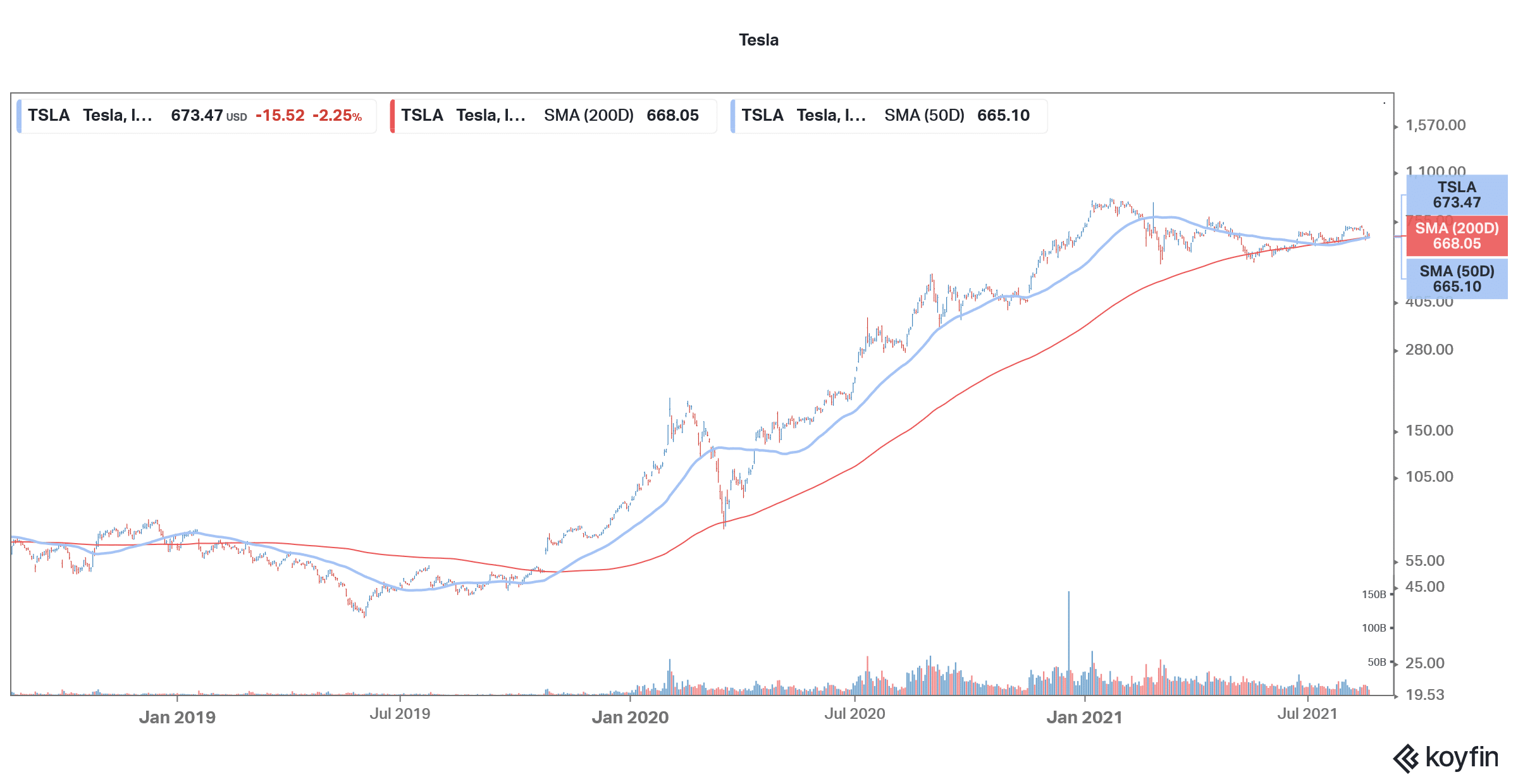 Wall Street on Tesla shares
Meanwhile, Wall Street was bullish on Tesla ahead of the AI Day. "Tesla plans to host an AI Day on August 19, 2021. Tesla's CEO, Elon Musk, commented that the event will showcase the company's hardware and software development progress as it relates to artificial intelligence, and that a key purpose of the event would be recruiting top talent," Goldman Sachs had said earlier this week.
Jefferies had also upgraded the share from a hold to buy earlier this year. "Tesla has been capacity constrained all year. Looking into 2022, we see more global battery electric vehicle demand, more battery and assembly capacity, a broader and mix-accretive model line-up and still no legacy issue," it said in a note.
Tesla deliveries
Tesla has been delivering a record number of cars almost every quarter as it scales up production to meet the rising demand. In 2020, it delivered almost half a million cars and expects to increase the production and deliveries at a CAGR of over 50% in the years to come. It has also become sustainably profitable having posted a net profit in every quarter since the third quarter of 2019.
That said, the share's valuations appear high, at least for a value investor. After the sharp rise in 2020, the shares have looked weak in 2021 and are down 7% so far in the year. The share was trading marginally higher in US premarkets today after having fallen 2.2% in normal trading yesterday.