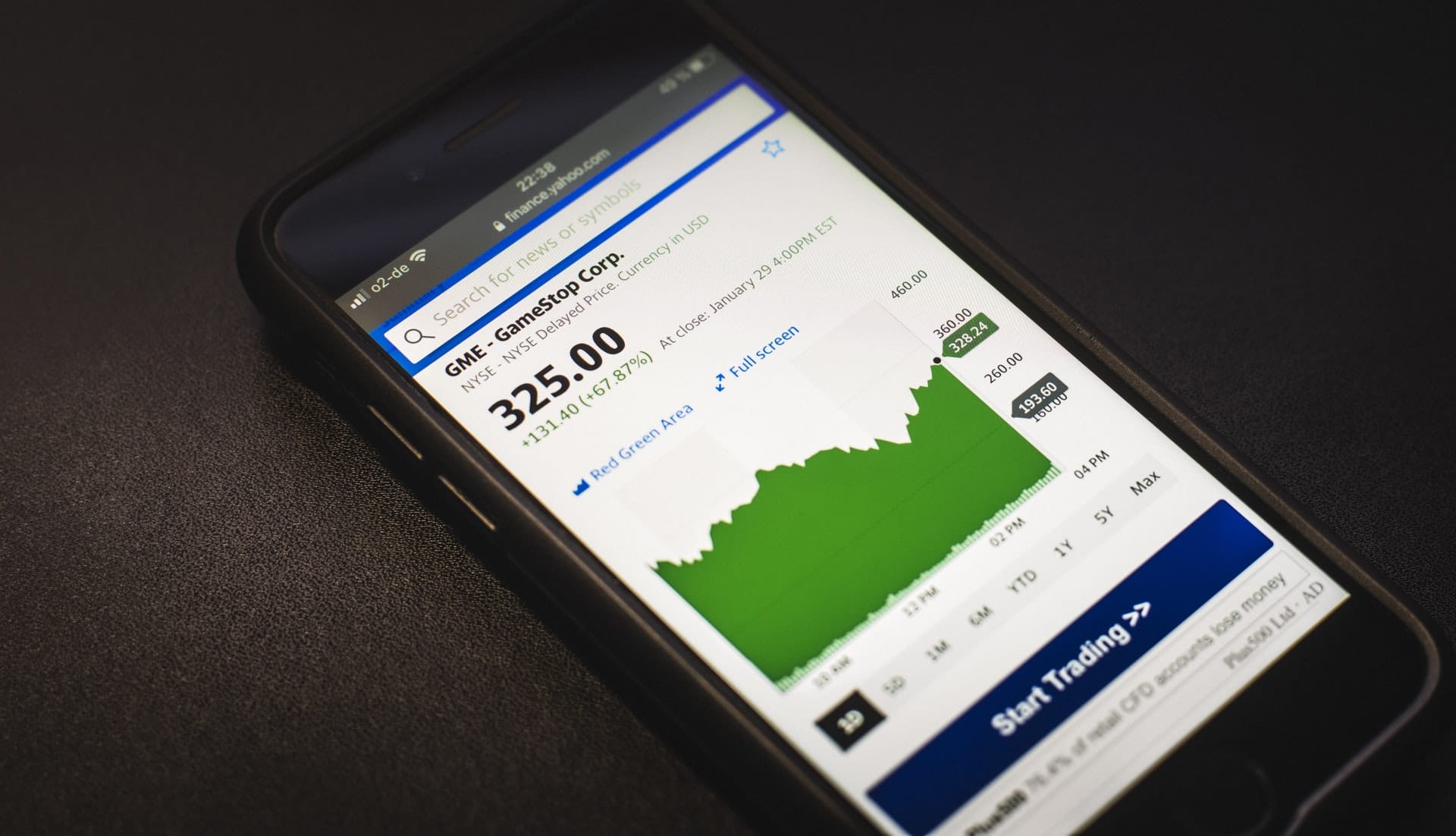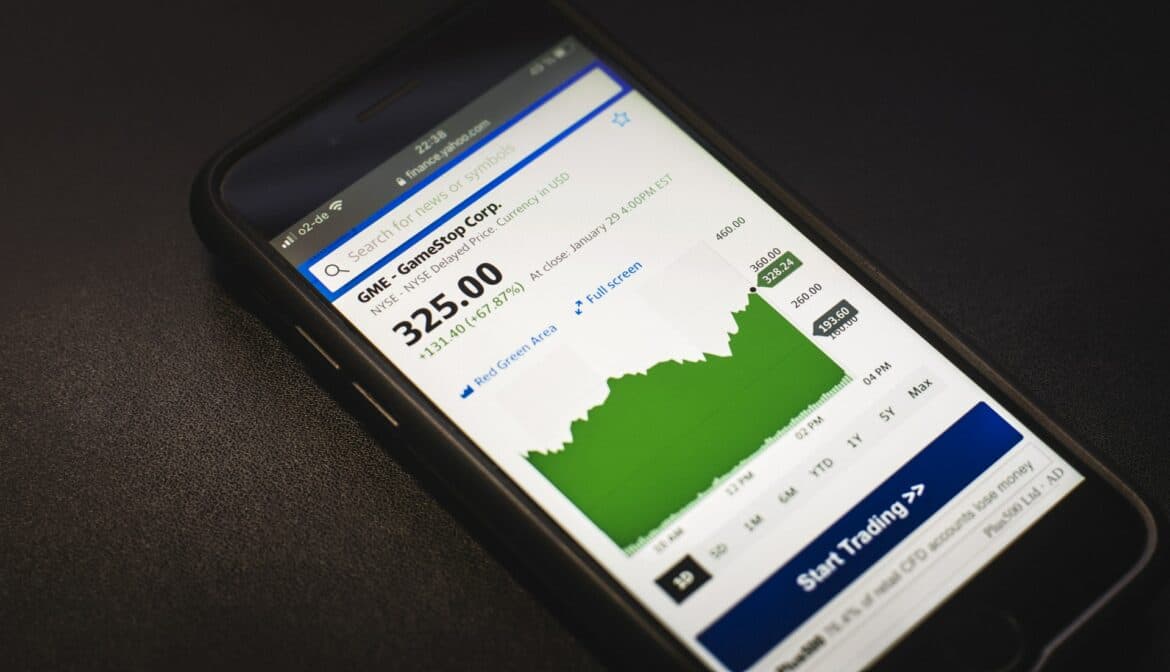 Reddit group WallStreetBets has been instrumental in triggering short squeezes in several shares this year. A lot of such shares have been classified as "meme shares." Which are the meme shares worth buying and which ones should you avoid?
Looking at the Reddit rulebook, the group has picked shares that have a fundamentally bullish story and were overlooked by the markets. Also, the group has mostly targeted smaller companies where it is relatively easier to influence the price action. Finally, Reddit traders have looked at shares with high short interest.
Which meme shares look good buys
Meanwhile, while meme shares are often used interchangeably with stocks that are popular on Reddit, some of these are strong businesses available at attractive valuations. Here are the four meme shares that look good buys despite their "meme" status.
Cleveland-Cliffs
ContextLogic
Clean Energy
Tilray
Let's now look at these companies in detail. Cleveland-Cliffs is an integrated steel and iron ore company. The stock has risen over 43% year-to-date and is outperforming the markets by a wide margin. However, its returns trail that of Nucor, the largest US-based steel company.
Cleveland-Cliffs
Its status as a newbie meme share notwithstanding, Cleveland-Cliffs is a solid business and sells mostly high margin value-add steel products. The company is benefiting from the steel industry upcycle. It trades an NTM (next-12 months) PE multiple of only 3.4x which looks quite depressed. With US steel prices showing no signs of softening, Cleveland-Cliffs looks like a good meme share to buy now.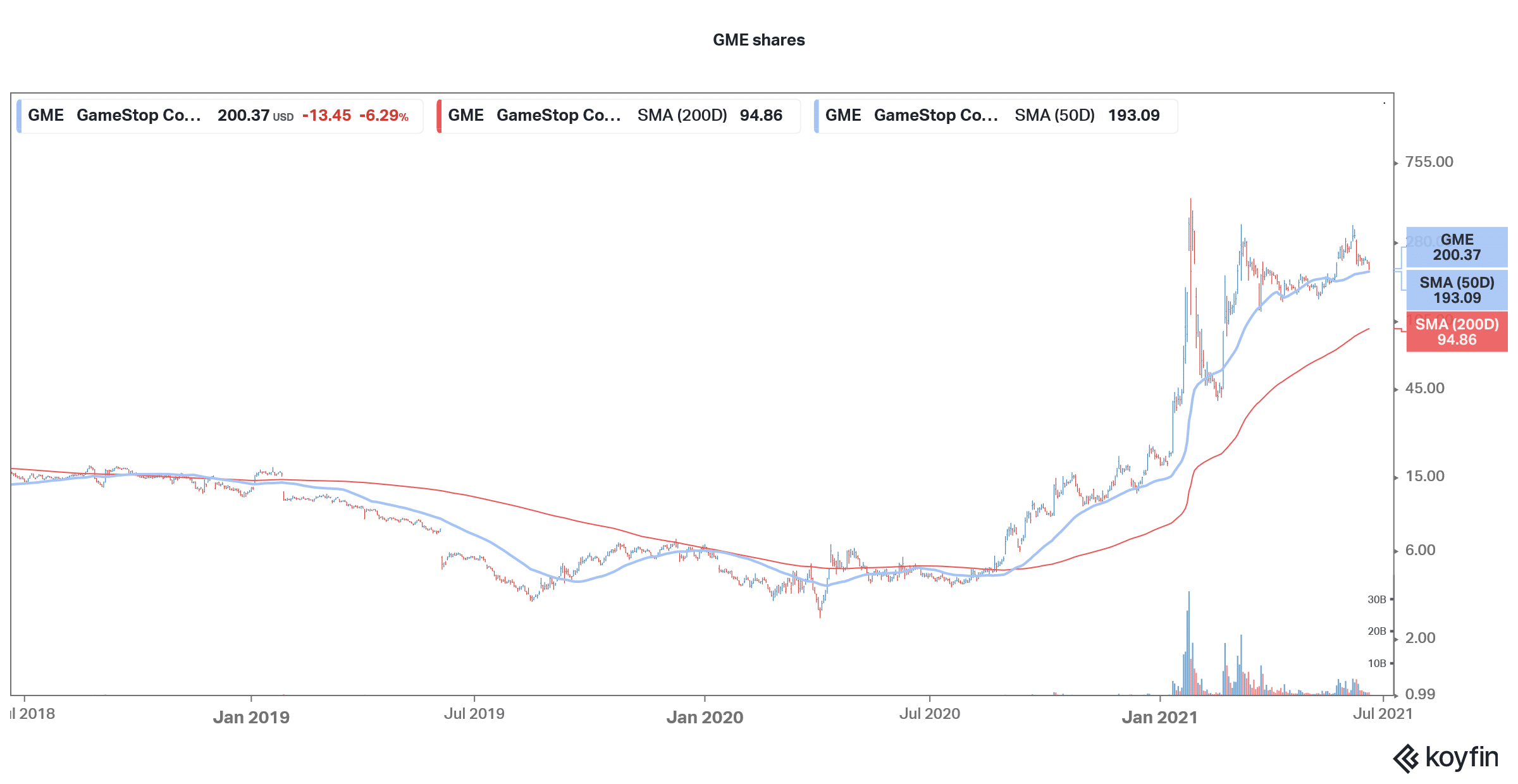 ContextLogic looks like another good meme share to buy
ContextLogic is the parent company of the Wish e-commerce platform and went public last year in a lacklustre listing. The shares still trade below the IPO price of $24 and their woes only amplified this year amid the sell-off in growth names. However, the share trades at attractive valuations. It trades at an NTM enterprise value to revenue multiple of around 2x which is lower than other e-commerce companies. While the company has been plagued by uneven growth rates, the valuation looks attractive and it looks like another meme shares worth buying.
Clean Energy Fuels
Clean Energy Fuels is the largest renewable natural gas supplier to the transportation industry in North America. Green energy companies saw a rerating over the last year but Clean Energy Fuels missed out. The company has also partnered with Amazon that provides Amazon access to its RNG stations.
Speaking with Jim Cramer, the host of Mad Money show on CNBC, Clean Energy Fuels' CEO Andrew Littlefair said "One of the things that comes through again and again is, they said, 'Hey these guys at Clean Energy take something nobody wants, clean it up, put it in a vehicle, make money and save the planet. I kind of like that.' So, I think they get it."
Tilray
After its merger with Aphria, Tilray is now the largest cannabis company. The share earned its meme status in the first quarter of 2021. However, the short squeeze led to an anomaly and Tilray shares traded way above what they should have done based on the merger ratio. Tilray shares are again getting popular in Reddit groups. With renewed chatter of marijuana legalisation in the US, Tilray looks like a good meme share to buy. The company will also benefit from the economies of scale and the post-merger synergies.
Meme shares to avoid
Meanwhile, the companies we discussed have a strong and flourishing business and both Reddit traders and Wall Street analysts have somewhat similar views. Also, these companies trade at reasonable valuations and don't need to do something extraordinary to justify their valuations. However, there are a couple of prominent meme shares that look speculative and can be avoided.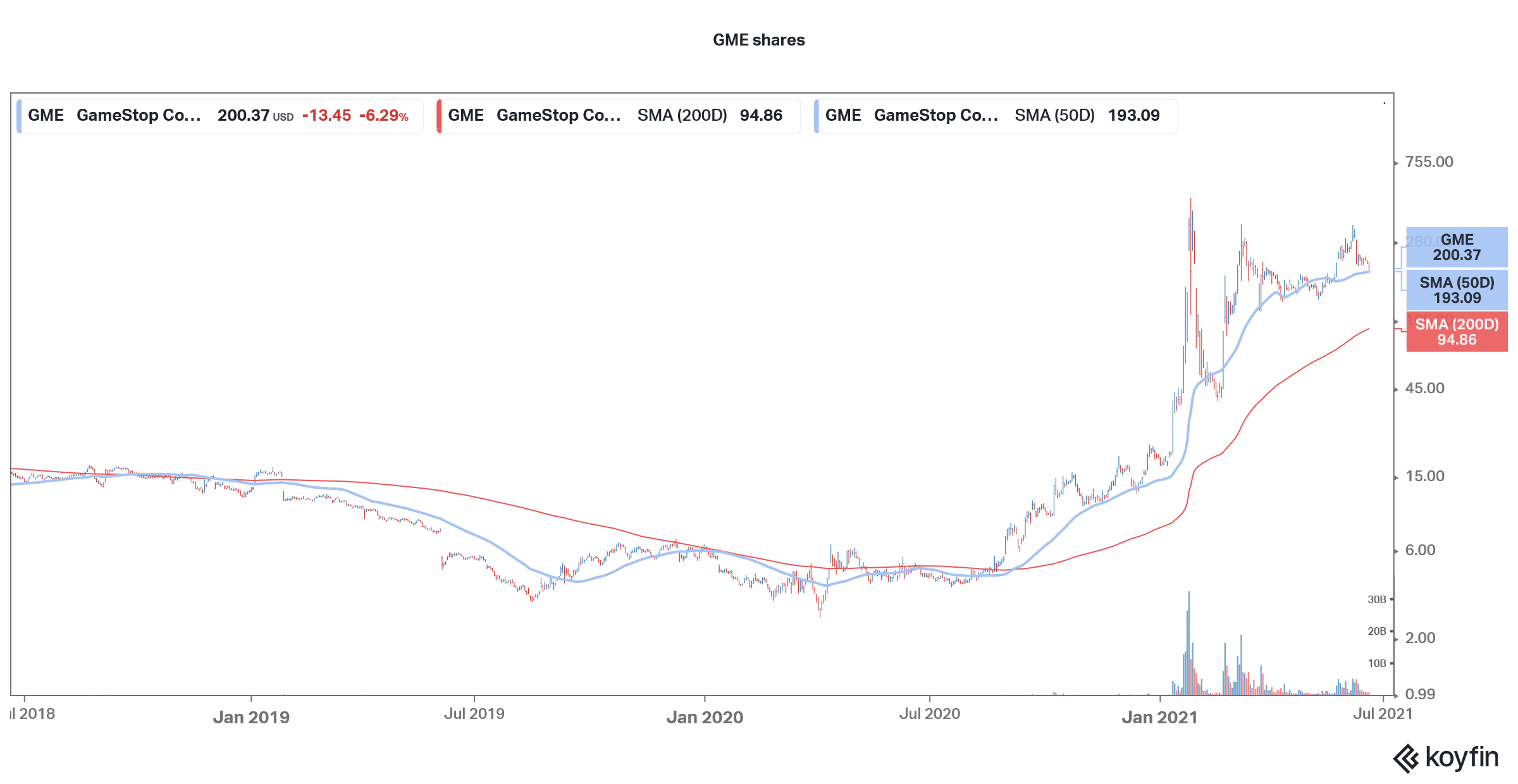 GameStop
The first on the list is GameStop which was possibly the first meme share of 2021. Celebrities including Elon Musk, Mark Cuban, and Chamath Palihapitiya also got involved in the mania in different capacities. However, looking at the current business of the company, it is tough to justify the valuations.
The company has a market capitalisation of over $14 billion which looks high for a gaming retailor. GameStop has been the poster child of meme shares and Melvin Capital almost went bust betting against the shares. GameStop share went as high as $500 at one point in time but soon fell below $40, plunging over 90% from its peak. It soared again and went past $200, rising fivefold in a matter of days.
GameStop is the poster child of meme shares
GameStop is a play on the company's turnaround under Ryan Cohen who had cofounded Chewy. The company is also hiring executives with a tech background and is also trying to enhance its target market. "We are continuing the work to expand our addressable market by growing GameStop's product catalog. This includes growing our product offerings across PC gaming, computers, monitors, game tables, mobile gaming and gaming TVs, to name only a few," said the company in its earnings call. However, over the last two earnings calls, it hasn't taken analyst questions and has kept the Wall Street guessing on its next moves.
AMC Entertainment is another meme share to avoid
AMC Entertainment is another meme share that can be avoided. The company now has a market capitalisation of almost $28 billion despite it burning millions of dollars every month. The medium to long term forecast for AMC shares is also bearish amid higher competition from streaming business.
The company has been issuing new shares in a frenzy which will lead to dilution. Like GameStop, it is not possible to build a case for AMC Entertainment shares based on their current fundamentals.
Retail investors are buying AMC shares
Chinese billionaire Wang Jianlin's Dalian Wanda Group Co was a major investor in AMC previously but the group has since cashed out, selling its shares at a profit amid the Reddit-driven rally. However, retail investors have bought the shares and the management has acknowledged the support from retail investors.
"This is — and these are not people who are just going to be investors in AMC, these are going to be customers of AMC who come to our theaters and enjoy watching movies at our theaters as paying guests. So, I love the idea that we have a passionate, committed, enthusiastic shareholder base," said AMC Entertainment CEO Adam Aron in the most recent earnings call.
AMC is also offering several perks including free popcorns to shareholders at the cinemas. However, the company might need to do a lot more than free popcorns to justify its current valuations. Overall, it looks like a meme shares with no margin of safety and can at best be avoided.