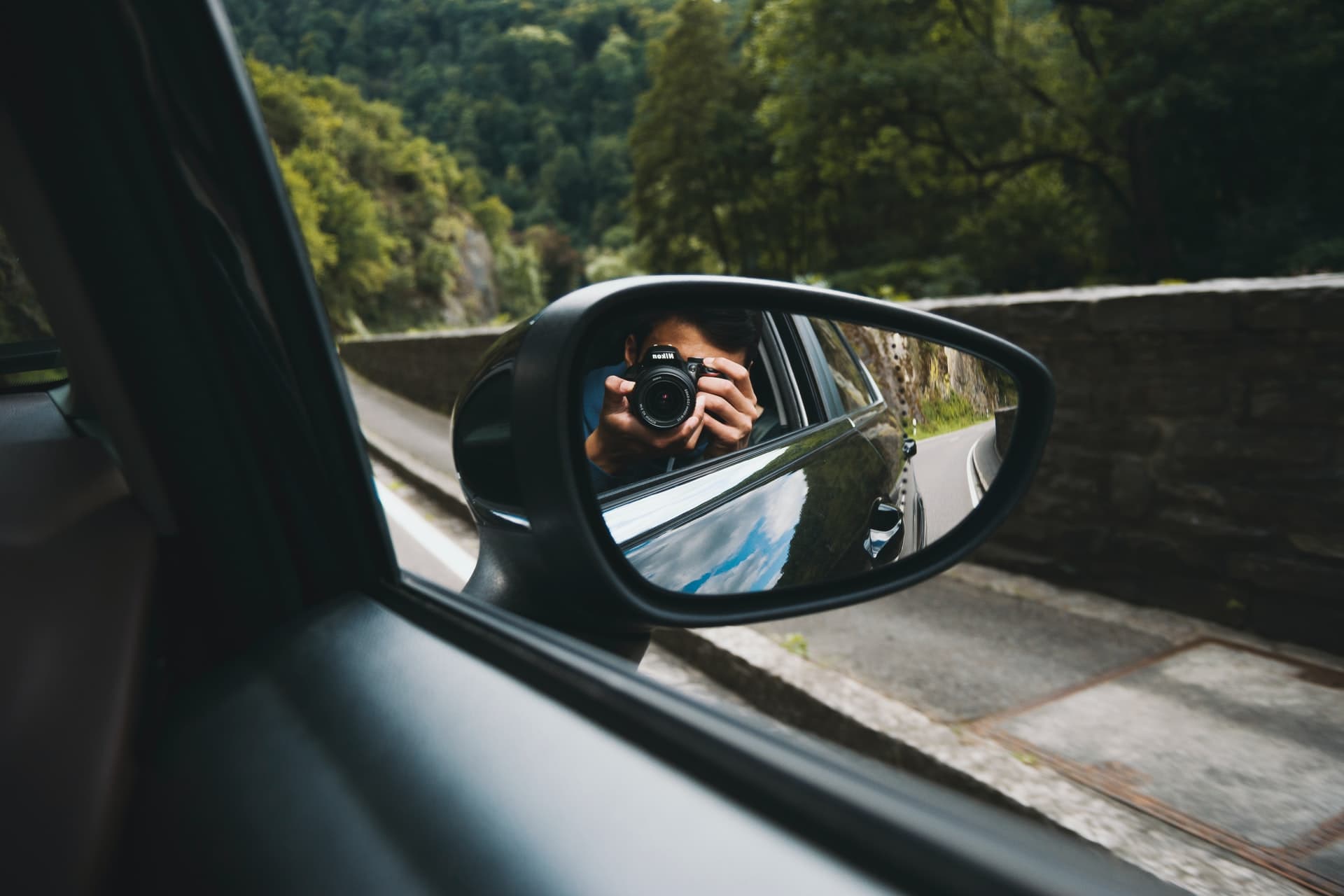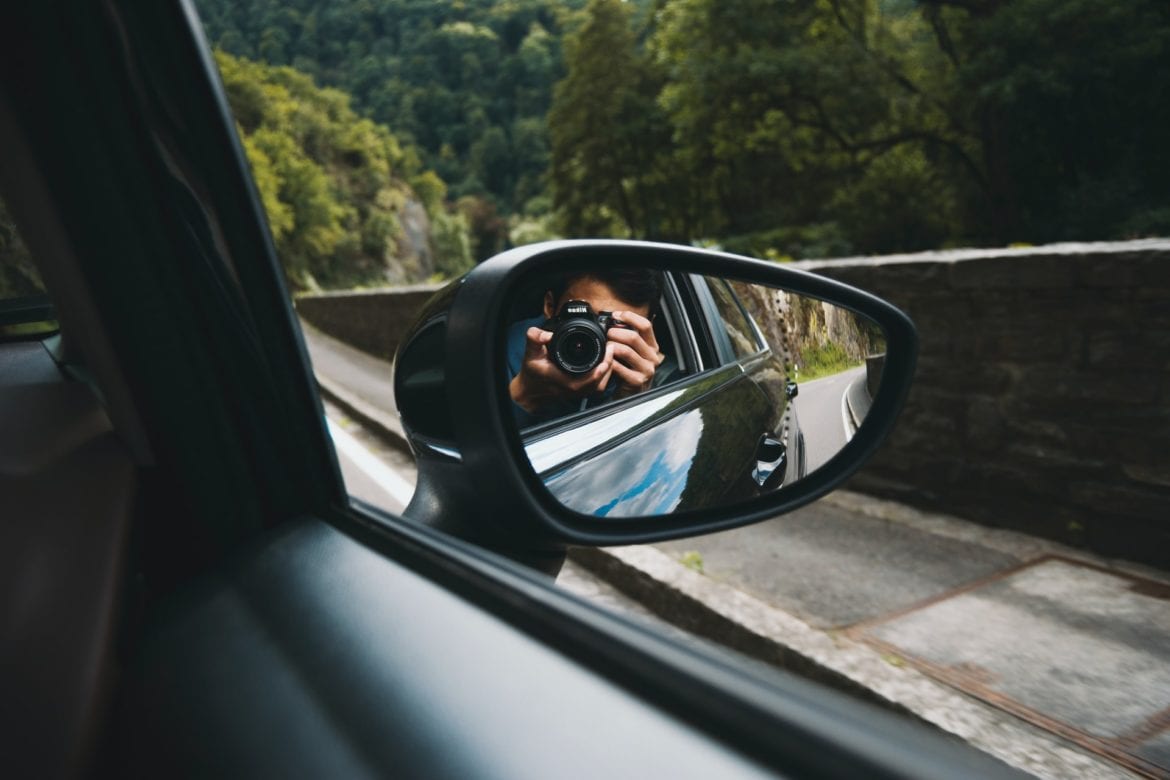 Shares of Luminar Technologies have more than doubled over the past four days after it went public through the SPAC (special purpose acquisition company) route. It went for a reverse merger with Gores Metropoulos.
To be sure, this year SPACs have been the preferred listing mode for loss-making companies in the electric vehicle ecosystem. Frisker, Nikola, and Lordstown Motors have also gone public this year through the SPAC route. Battery maker QuantumScape has also listed through the SPAC route. However, Chinese electric vehicle makers Li Auto and XPeng took the traditional IPO route and listed on the US markets this year.
Luminar Technologies
There has been a broad-based rally in the companies across the entire ecosystem of electric vehicles and renewable energy. NIO stock has gained almost 1,000% this year while Tesla's market capitalisation has crossed above $600 billion. Notably, Tesla's autonomous driving technology is among the most popular and advanced ones. Luminar Technologies also produces lidars that are used in autonomous driving.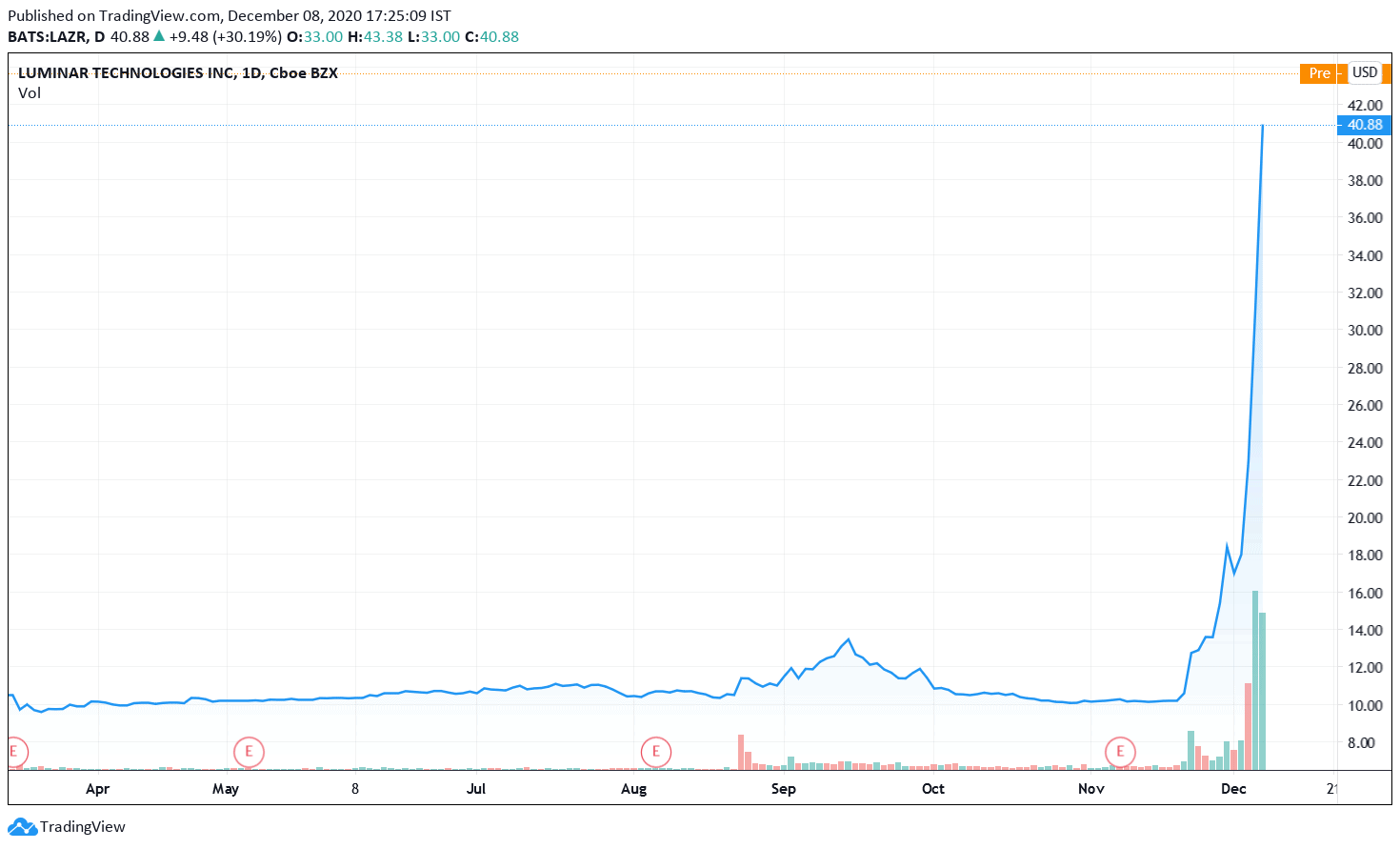 Tesla's autonomous driving
Tesla increased the price of its FSD (full self-driving) option to $10,000 this year and CEO Elon Musk expects the technology to eventually cost $100,000. Notably, Tesla has been gradually lowering the cost of its vehicles and passing on the cost savings to customers in a bid to increase more adoption of its electric vehicles. If Tesla's FSD were to actually cost $100,000 it would mean than an ancillary service—autonomous driving in this case—would cost more than the actual vehicle.
But then, Musk is a visionary and has actually delivered on some of its commitments including sustainable profits and an expected half a million car deliveries for 2020. Meanwhile, while Luminar Technologies signed a deal with Volvo Motors to put its lidar sensors in its cars by 2022, Musk is not very positive on the technology that he has called "doomed."
Luminar Technologies CEO on Musk
Meanwhile, Luminar Technologies' CEO Austin Russel is not buying into Musk's pessimism. "I think 50 commercial partners and a majority of the major automakers we are working with would disagree," said Russel. He added, "Cameras and other systems are great for assisted driving, but with autonomy, that's where need really high-performance lidar."
Elon Musk on Luminar Technology
Luminar's lidar technology is not the only thing Musk has mocked. He is also not convinced about the efficiency of hydrogen fuel cells that are seen as an alternative to battery electric vehicles. Toyota Motors and Hyundai are among the companies that are investing in hydrogen fuel cell cars.
Luminar Technologies' CEO
Austin Russel is only 25 years old has become one of the world's youngest self-made billionaires. The rise in Tesla's stock has catapulted Musk as the world's second richest person ahead of Bill Gates. Musk has also unlocked billions of dollars of Tesla stock as part of his compensation plan. Notably, Musk does not take any salary or bonus from Tesla but has a stock option plan based on Tesla meeting several milestones on metrics like revenues, EBITDA, and market capitalisation.
Luminar made it to CNBC disruptor list
Luminar Technologies made it to CNBC's Disrupter 50 list in 2018. Russel is not perturbed about the concerns raised about the lidar technology becoming a commoditised product. "We've built out and pioneered core components … building from the ground up. We have not used commodity parts. We have the largest patent portfolio in sensing systems, more than the top five other lidar R&D efforts combined."
Uber gives up on autonomous driving
Meanwhile, while Luminar Technology has soared after listing, Uber has given up its autonomous driving plans. Uber would sell its autonomous driving subsidiary to Amazon backed Aurora Technologies. The deal would value the unit at around $4 billion, almost half of what it was valued last year.
All said, while many regulators are concerned about autonomous driving and some of the autonomous cars including those of Tesla have been involved in fatal crashes, investors are optimistic about the story. Alphabet and Apple are also investing in autonomous driving technology.
Also, while the autonomous technology is still in the early stages it would develop further amid technological breakthroughs. The pace of digitisation has increased this year which is giving further impetus to companies like Luminar Technologies.