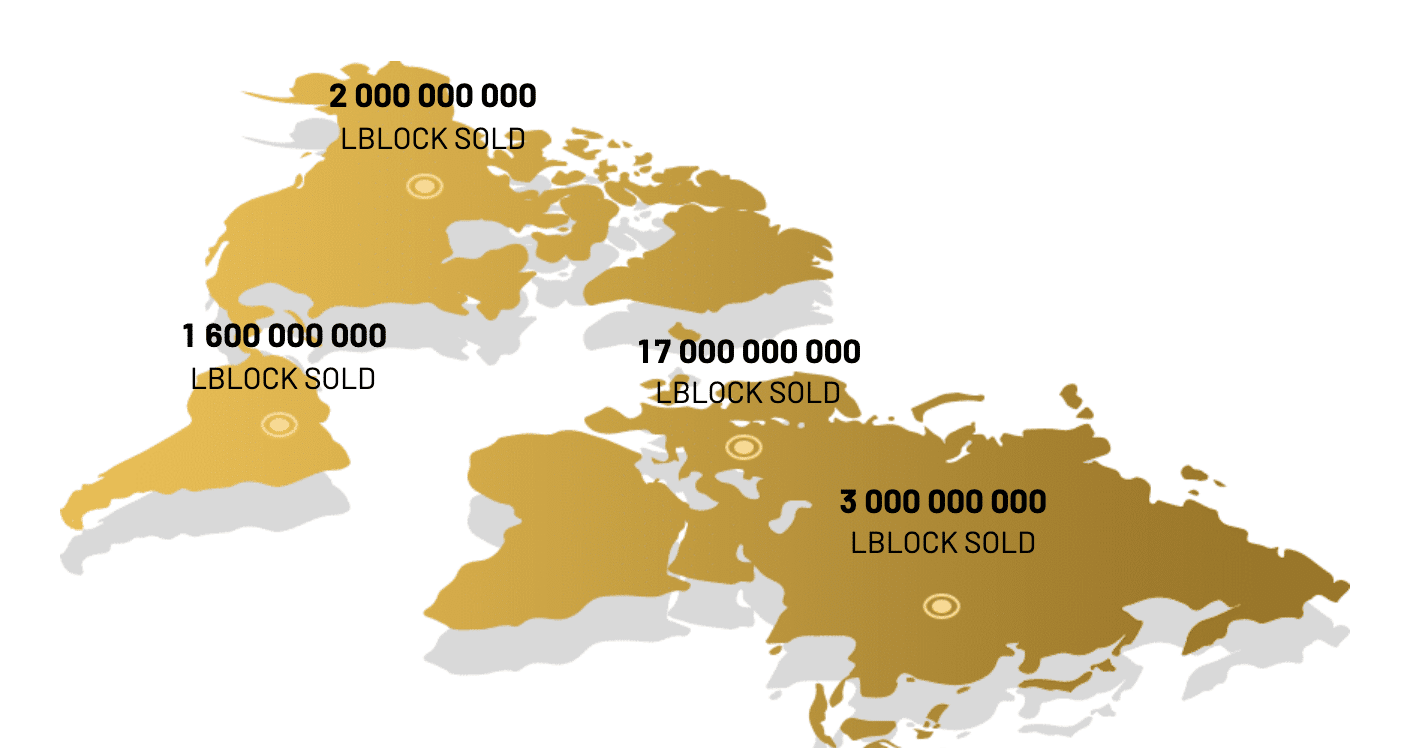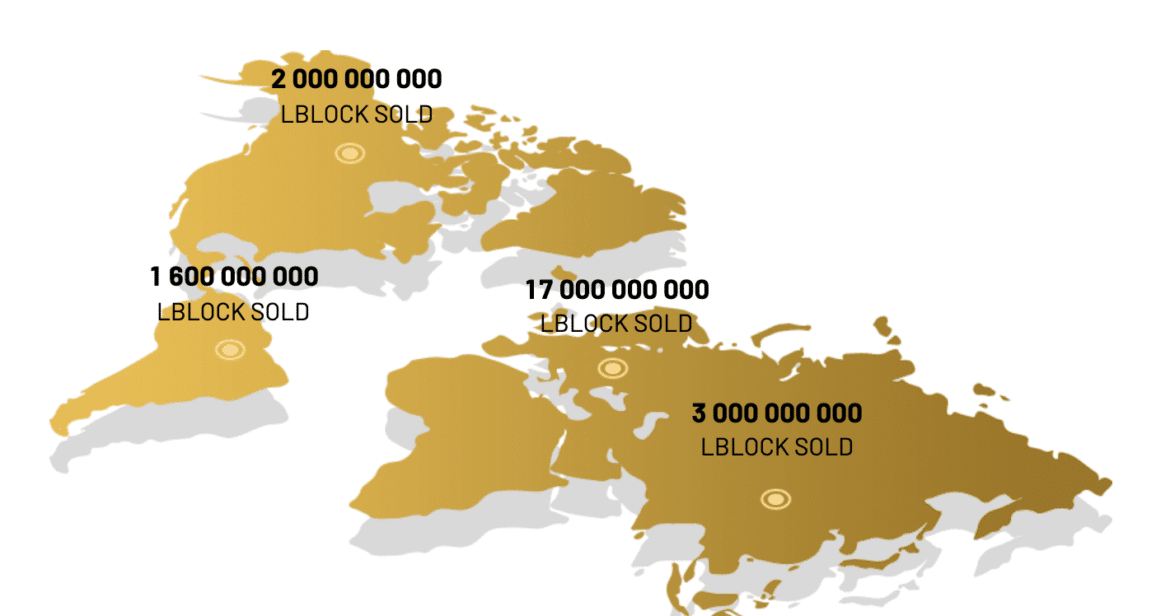 Lucky Block, the innovative new crypto-lottery platform, has seen its price surge over 700% in just a few days of trading following the token's official launch on PancakeSwap.
Over $19.9m of trading volume has occurred during the past week, helping drive Lucky Block to a fully-diluted market cap of around $171m, according to CoinMarketCap.
As noted by GeckoTerminal, the LBLOCK price is currently hovering around $0.0018, following some consolidation over the past 24hrs. Now that over 17,400 investors hold LBLOCK, the token looks set to gear up for another push in the coming days.
Lucky Block Presale Investors Experience Huge Returns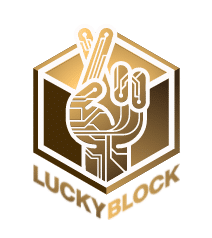 Earlier in January, the Lucky Block presale sold out nearly two weeks ahead of schedule, following incredible investor demand. During this presale, investors could obtain LBLOCK tokens for only $0.00015 – far lower than the launch price.
Presale investors who bought tokens at this price are now sitting on returns of over 1100% in just a few days. These returns went as high as 2071% when Lucky Block posted its all-time high on the 29th of January.
As noted by DexTools.io, there have already been some large buy orders placed for LBLOCK. At the time of writing, one investor has recently purchased over $30,000 worth of the token, whilst another buy order of $59,000 was placed just a few days ago.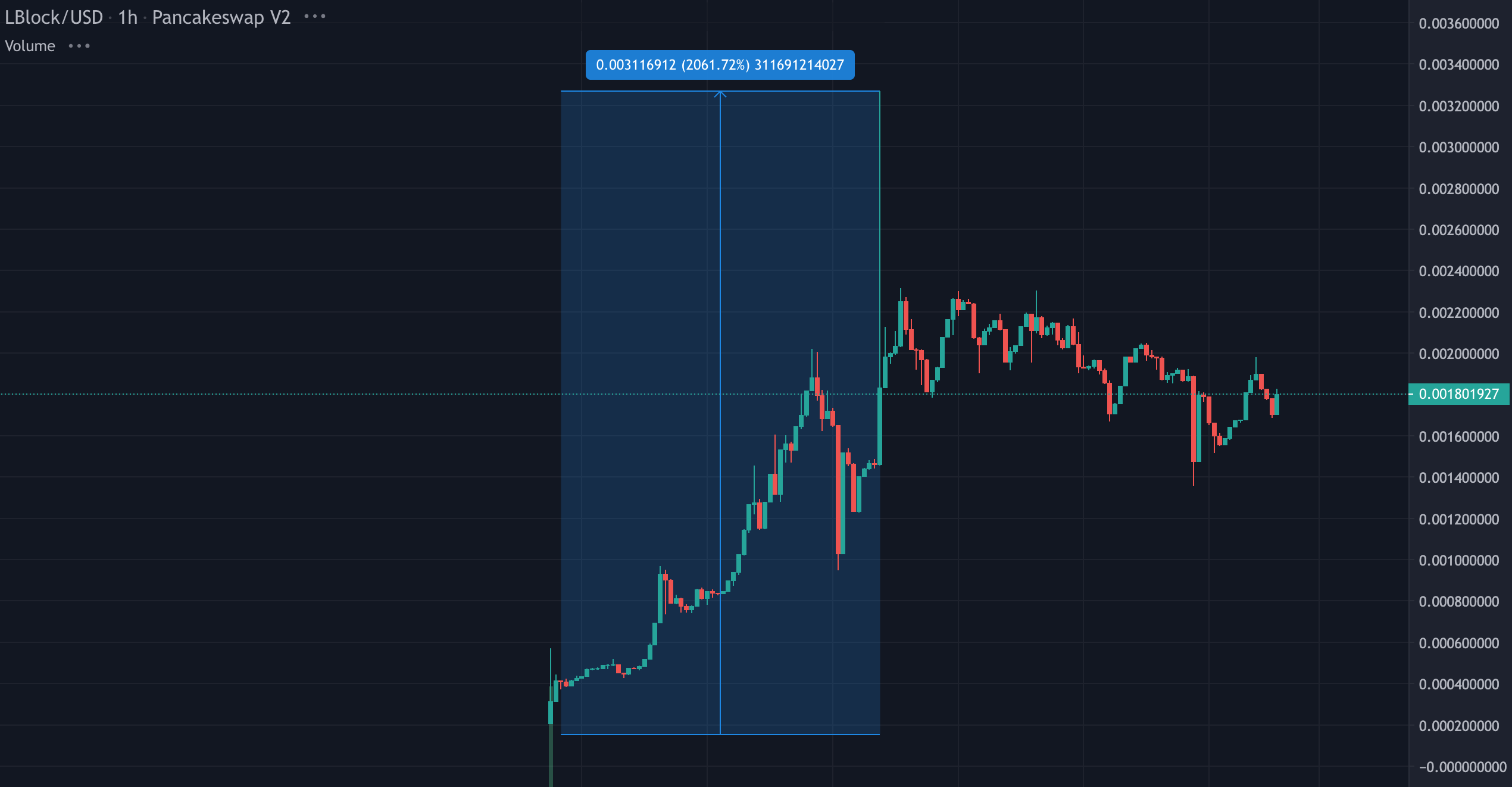 Much has been made of Lucky Block's incredible community backing, which has already helped drum up significant support for the token. The Lucky Block Telegram group now has over 24,000 active members, and the token has even been picked up by numerous mainstream media outlets, including The Herald.
What Does the Future Hold for Lucky Block?
Although Lucky Block has gotten off the mark right away, this seems to be just the beginning for this exciting new altcoin. According to the Lucky Block whitepaper, the platform's dev team has set their sights on obtaining listings on major centralised exchanges (CEXs) such as Crypto.com, FTX, Kucoin, and OKex.
However, the main goal for Lucky Block is for the token to be listed on Binance – the world's largest cryptocurrency exchange as measured by trading volume. This would significantly increase the accessibility of LBLOCK tokens to retail investors and help provide upwards price pressure.
Alongside these listings, Lucky Block's team has some major marketing plans in the works to boost the token's appeal. A-list celebrities, such as Love Island's Jamie Jewitt and award-winning drum and bass duo Sigma, have partnered with the platform due to its compelling use case and price potential.
Significant Developments Planned for the Upcoming Weeks
The good news doesn't end there for those looking to buy Lucky Block. Although LBLOCK has already made waves in the financial markets, the crypto-lottery platform itself hasn't yet launched. This is scheduled to occur on the 25th of March, which will see Lucky Block's first Friday night lotto draw take place.
Right now, Lucky Block's developers are putting the finishing touches on the eagerly awaited desktop and mobile apps, where users can purchase lotto tickets and take place in the daily prize draws. These apps are set to go live on the 21st of March, allowing users to familiarise themselves with their interfaces before the lotto launches a few days later.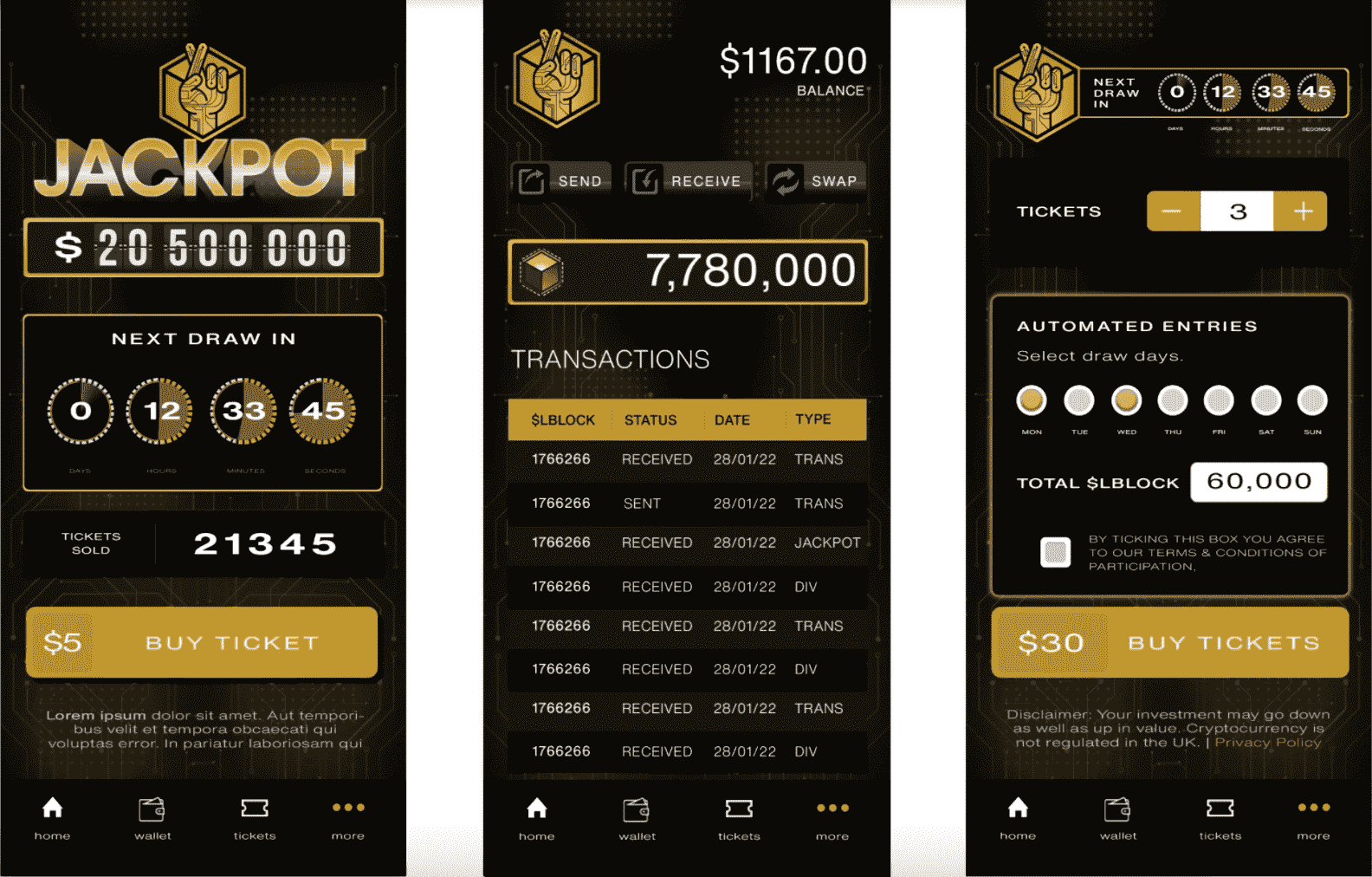 According to a press release on the Lucky Block website, app users will also begin receiving dividend payments once the app goes live. A total of 10% of each Lucky Bot jackpot will be distributed back to token holders as a reward – and yields look likely to comfortably beat anything offered by traditional banks.
To evidence this, conservative modelling from Lucky Block's dev team estimates that holders could receive an annual yield of 19.2%, assuming an investment of $1000 and holding for an entire year – which will appeal to people looking to begin investing for income.
Lucky Block Price Forecast – Could We See $0.0050 Soon?
Lucky Block could set itself up to be the best new cryptocurrency to invest in UK if we continue to see positive price action. As noted earlier, LBLOCK is hovering around $0.0018, which is slightly lower than the all-time highs posted last week.
Price action like this is expected for new listings, as it can take a few weeks for key areas of support and resistance to form, which provide structure to the price chart.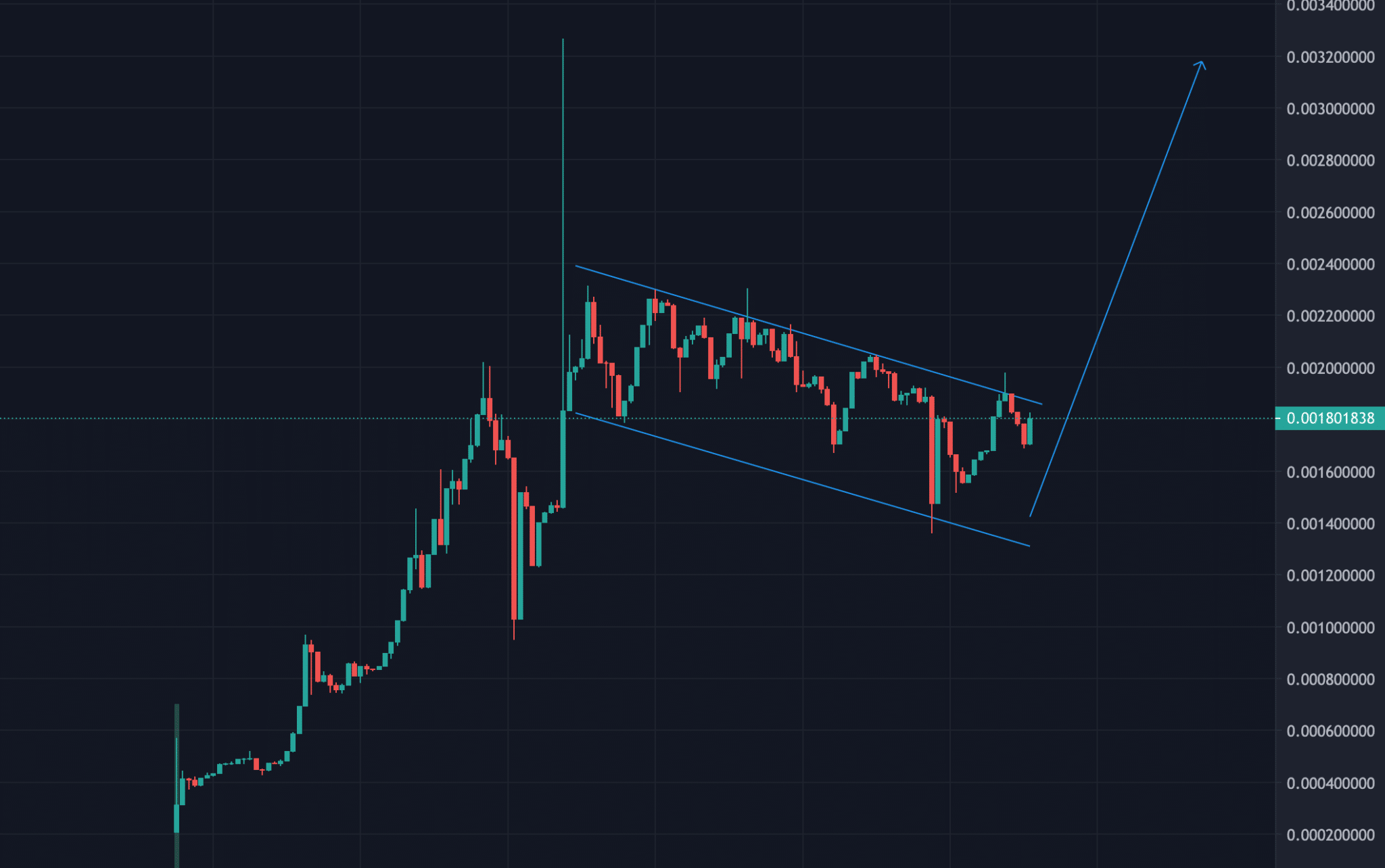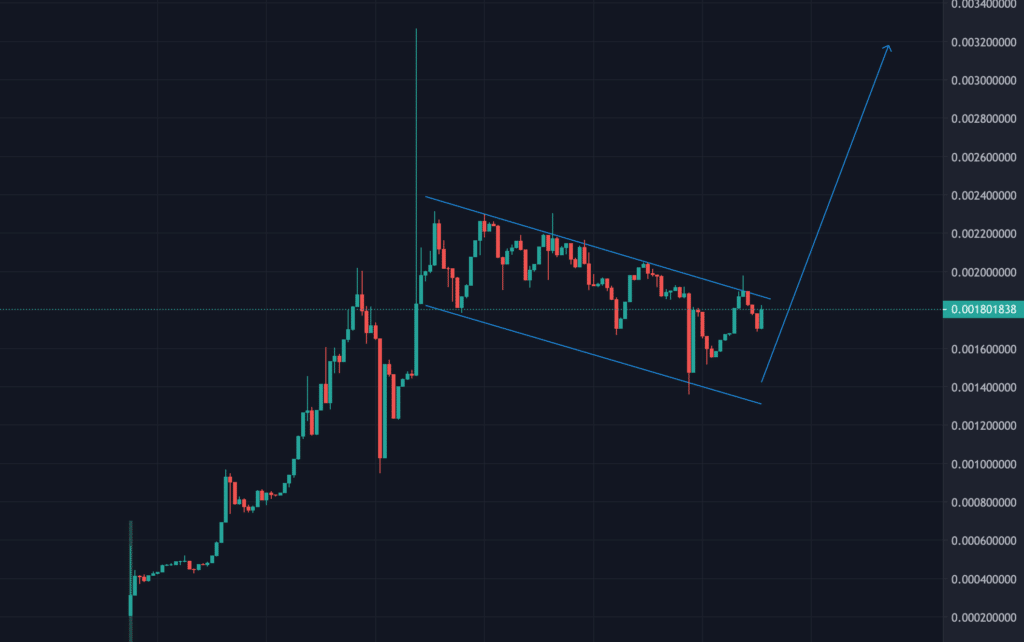 However, a glance at the 1H timeframe highlights that price seems to be forming a large bull flag. This pattern tends to develop just before another upwards impulse and presents a clear bullish signal for LBLOCK investors.
If the bull flag plays out and the price moves to the upside, we could see LBLOCK return to the all-time highs around $0.0032. If this area were broken by a strong 1H or 4H candle, the next target would likely be around $0.0050. This is a clear psychological level because it is a round number, meaning the LBLOCK price may gravitate towards this region.
If you're looking to invest, you can buy Lucky Block via PancakeSwap easily and quickly by connecting your Binance Smart Chain-compatible wallet to the DEX and trading BNB or BEP20 tokens for LBLOCK.
Cryptocurrency markets are highly volatile and your investments are at risk.