While many people use investing as a way to build wealth for the future, investing can also be a way to generate income. Investing for income in the UK is a common way to put your money to work for you to supplement your paycheck or pension.
If you're thinking about investing for monthly income, this guide is for you. We'll cover how to start investing for income in the UK and offer an example portfolio. We'll also highlight three investment platforms you can use to start generating investment income today.
Basics of Investing for Income
Income investing in the UK involves putting your money in assets that deliver dependable cash payouts. Common types of assets that pay out cash to investors are dividend stocks and bonds, but there are many others.
One of the benefits of investing for income is that it allows you to generate cash returns instead of having unrealized gains pile up in your brokerage account. As cash flows in, you can use it for day-to-day expenses so that you don't have to take money out of the market.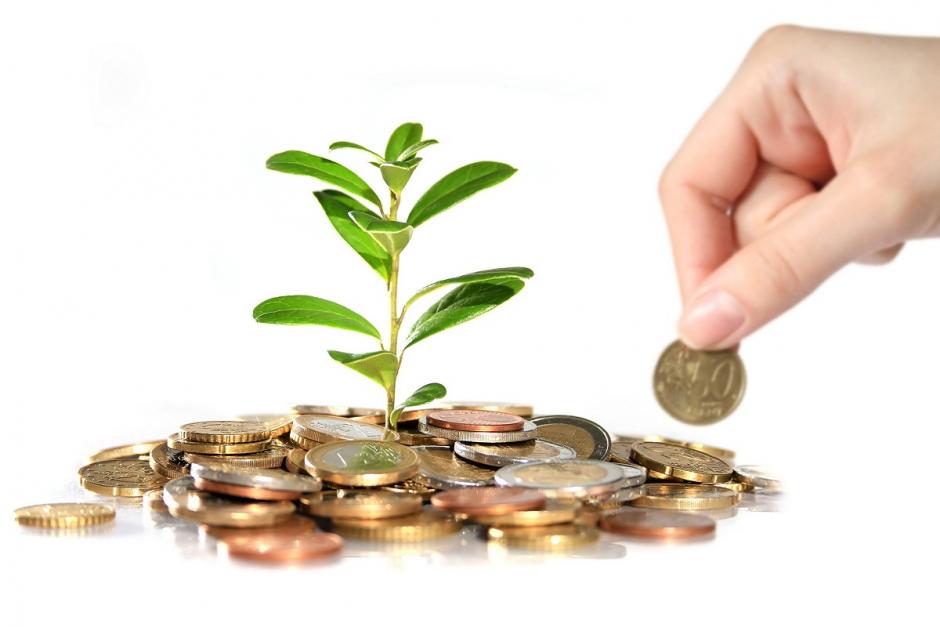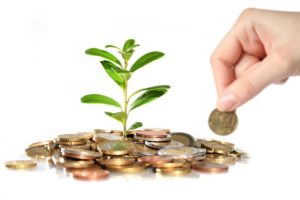 Alternatively, you can reinvest that cash in the same asset or another asset, thus compounding your returns over time. This is a very effective way to consistently put money into your stocks and shares ISA (Individual Savings Account) to save for retirement or other big financial goals.
Investing for Monthly Income
One important thing to keep in mind when setting up an income investing portfolio is that different assets pay out at different times and different frequencies. For example, some dividend stocks pay out quarterly, while others pay out once per year. Bonds might send you a cash payment only twice per year.
If your goal is investing for a monthly income stream – that is, a steady amount of cash hitting your account each month – you'll need to balance your investments. Look for dividend stocks with payment dates in different months and for bonds that pay out once per month. While receiving more money in some months and less in others isn't necessarily bad, you can also adjust the size of your investments to ensure you're getting roughly the same amount of cash each month.
Investing for Retirement Income
It's a common belief that income investing in the UK is only for retirees who want to supplement their pensions. While that's certainly not the case – investing for income is an excellent investment strategy at any age – retirees can often benefit from this style of investing.
The reason is that if you've built up a nest egg for retirement already, you can use that wealth to generate a sizable monthly income in retirement. All you need to do is switch from value investing or growth investing to investing for income.
Investing for retirement income in the UK is generally relatively low risk. Plus, since you can use the cash payments for everyday purchases, you don't need to sell off your primary investments to fund your lifestyle in retirement. In this way, investing for income in the UK enables seniors to live a more comfortable retirement and pass on more assets to their heirs.
Ways of Investing for Income
There's no single way to invest for income in the UK. What mix of assets works for you depends on whether you want regular monthly income or annual income throughout the year. It also depends on your risk tolerance and whether you already have a diversified long term investment portfolio.
To help you get started, we'll cover some of the types of investments used for income investing and explain how they differ.
Account Types: General Investing Account vs ISA
The first thing you need to decide is whether you want to invest with a General Investing Account or an ISA.
Generally, you should start investing with an ISA whenever it is available. With this account, you can put away up to £20,000 per year and any income produced by your investments is tax-free. There are no limits on when you can take out money from an ISA or what you can use your cash payments for.
If you want to invest more money each year than an ISA allows, you can open a General Investing Account and deposit however much you want. However, dividends and payments from investments in this type of account are taxed at the capital gains rate.
Equity Income: Stocks, Investment Trusts, and ETFs
Investing in the stock market is one way to generate investment income. Just because dividend stocks offer dividend payments doesn't mean many of these companies aren't also growth stocks. When considering dividend stocks, make sure to look at the dividend yield, which is the annual return on investment you'll receive based on the current stock price.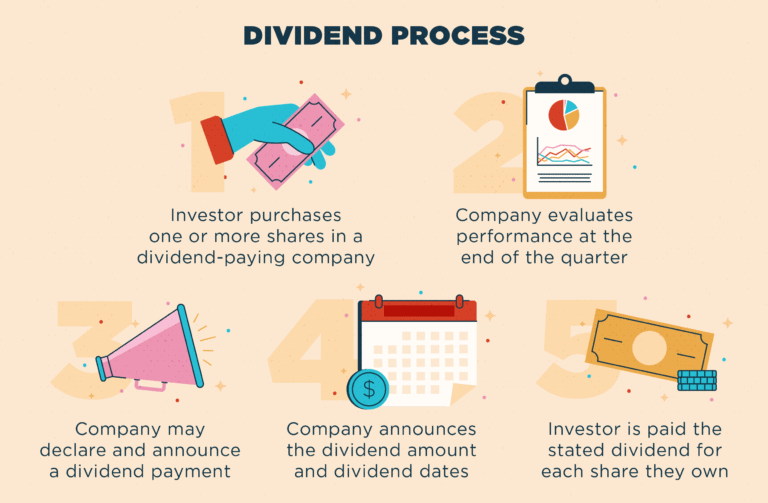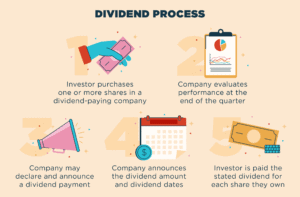 You can also invest in multiple stocks at once through investment trusts. Real estate investment trusts (REITs) in particular are known for paying out large dividends to investors. These trusts typically make money by renting out properties to individuals or businesses, and some or all of that rental income is returned to investors.
REITs also don't always move up or down with the broader stock market. In some cases, they can be more resilient during a market crash.
ETFs (exchange-traded funds) and mutual funds are additional options for income investing in the UK. There is a class of ETFs and mutual funds known as income funds, which are specifically designed for income investors. They often contain a mix of dividend stocks, bonds, and REITs to offer high payouts that you can either collect as cash or reinvest in the fund.
Income funds are often less risky than investing in individual dividend stocks since you have exposure to multiple industries and even multiple asset classes. Just watch out for high management fees when selecting an income fund.
Bond Income: Corporate and Government Bonds
Bonds are another popular income investment in the UK. When you buy corporate bonds, you're essentially giving a loan to the company that issued the bond. The company makes interest payments on the bond, which you receive as monthly, quarterly, bi-annual, or annual cash payments. At the end of the bond term – which can be anywhere from a few months to 10 years – you receive back the amount you paid for the bonds initially.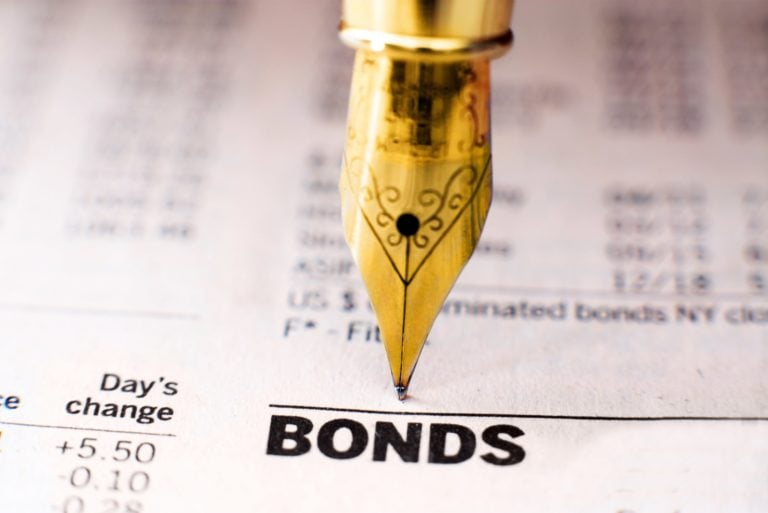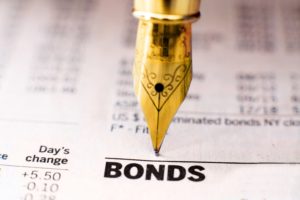 Government bonds work the same way, except that you're lending money to the UK or another government. Townships, cities, and states can also issue government bonds to raise money for specific projects.
When investing in bonds, it's important to look at current interest rates. When interest rates are high, the value of bonds rises because the interest payments will be larger. When interest rates fall, the value of bonds drops. The market value of your investment can change over its lifespan and cause capital growth or loss, just like for a stock.
One way for UK investors to buy bonds is through a bond fund. This is an ETF or mutual fund that invests in bonds instead of stocks. You get a diversified allocation of bonds from across different industries or market capitalization classes, or from governments around the world.
Example: Investing 300k for Income
To give you an example of how investing for an income stream in the UK works, let's say you have £300,000 to invest. To make sure you have a portfolio allocation with diversification, we'll invest one-third of this money in the stock market, one-third in the real estate market, and one-third in bonds.
To invest in the stock market, we'll choose the income fund like the Invesco Perpetual Income and Growth Investment Trust (stock ticker PLI). This investment trust focuses on dividend-paying UK equities that altogether pay out a high yield of 7.0% per year. That means that investing £100,000 will give you an income of £7,000 per year that is distributed through quarterly payouts.
To invest in the real estate market, we'll choose a REIT like the iShares Core US REIT ETF (ticker symbol USRT). This fund pays out a much smaller dividend yield of 2.65% per year, which comes out to £662.5 in dividends every three months. This fund is backed by the ultra-strong US real estate industry – the lower dividend payouts reflect the fact that this is a low risk investment.
Finally, to invest in the bond market, we'll use a bond fund like the PIMCO Active Bond ETF (ticker symbol BOND). This is a relatively higher-risk bond fund that offers a yield of 2.50%, even at the current rock-bottom interest rates around the globe. It invests primarily in corporate bonds and short-term government bonds.
Between all three of these investments, you can expect a total of £12,150 in payouts every year. Depending on when these investments payout over the course of the year, you can even use these three funds to invest for monthly income.
Of course, your budget desired level of income may be very different from this, but it still gives you an idea of how investing for income in the UK works.
Investment Platforms UK
In order to invest in income-generating assets in the UK, you need a stock broker. It's important to find a low-cost broker so that your investment income isn't eaten up by account and trading fees. You also want a broker that offers a wide range of individual dividend stocks, bonds, and income ETFs to invest in.
Let's take a closer look at our three favourite investment platforms for income investing in the UK:
1. eToro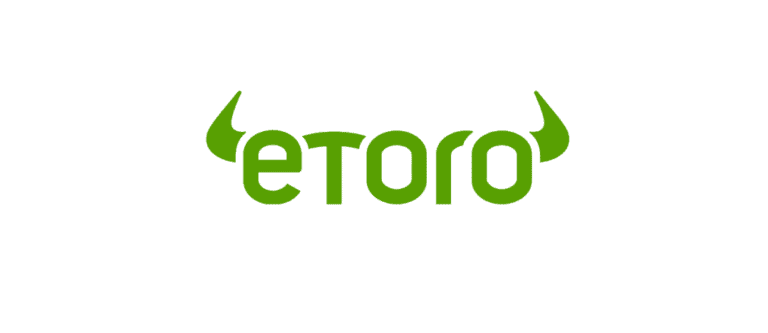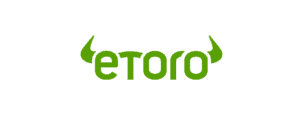 eToro is one UK broker you can use to invest for income. This trading platform offers more than 800 shares from the UK, US, and around the globe. It also offers more than 450 ETFs, including a wide selection of bond funds, REITs, and income funds. In fact, you can invest in the entire example portfolio we laid out above through eToro.
What's especially nice about this platform is that there are absolutely no commissions when you buy shares. You can choose between buying shares and ETFs outright or CFD trading to leverage your position. While using leverage is risky, it can also increase your dividend payments if you want to make small investments.
eToro also offers a social trading network, which you won't find at other online brokers. This lets you connect with other income investors across the UK and see what stocks and funds they're investing in. You can also ask questions to learn from more seasoned income investors, or even put your money in their hands using eToro's CopyPortfolios feature. CopyPortfolios combine machine learning with the expertise of eToro's fund managers and allow you to invest in a bundle of stocks, all with the click of a button
eToro is licensed by the Financial Conduct Authority (FCA), so you know it's a very safe and secure platform for income investing.
Sponsored ad. Your capital is at risk.
2. Libertex

Libertex is built primarily as forex broker, but it's also one of our favourite stock brokers for investing in shares of individual dividend stocks. The broker has a selection of popular income-generating stocks from the UK and US, and there are zero commissions when you invest through Libertex. Libertex does have a small range of ETFs, but you won't find REITs, bond funds, or income funds on offer.
One of the things we like about this broker is that it offers tools for new traders. Libertex's investing platform is simple to use and puts the tools you need to find dividend stocks at your fingertips. The platform also has a paper trading account so you can set up a practice income portfolio before committing to income investing.
Another benefit to using Libertex is that it offers a very intuitive mobile investment app. You can monitor your regular income investments on the go and seamlessly transfer money to your bank account when dividends are paid out.
Sponsored ad. Your capital is at risk.
3. IG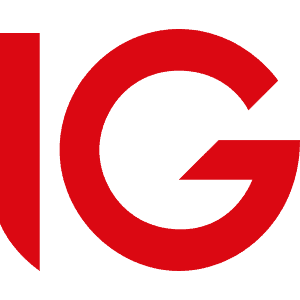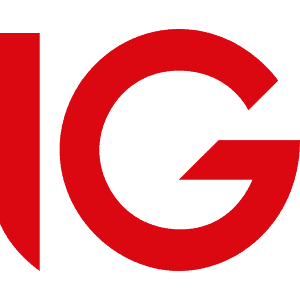 IG is a well-established broker in the UK, and it shows in this platform's selection of assets. IG offers trading on more than 16,000 shares from around the world, plus thousands of more ETFs and individual bonds. In fact, if you're looking to invest in individual corporate or government bonds, IG is one of the few reputable brokers that will enable you to do so.
Importantly, IG also lets you set up different types of accounts. You can open a stock and share ISA with this trading platform, for example. However, keep an eye on the pricing. IG charges a commission of several pounds every time you buy and sell an investment. The platform can get expensive if you're trading shares or ETFs outside the UK or US.
IG can be an option for more active income investors, too. The brokerage offers several trading platforms, including the widely used ProRealTime software. This enables you to set advanced alerts so you never miss an opportunity to buy a hot dividend stock on a dip or to pick up bonds when interest rates drop.
Sponsored ad. Your capital is at risk.
Conclusion
Investing for income is one way to put your money to work for you. With income investing, you get reliable payouts that you can use to compound your investments or pay for day-to-day expenses. Whether you're looking to save for retirement, supplement your paycheck, or stretch your retirement savings as far as possible, investing for income in the UK can be an effective strategy.
FAQs
What is an ex-dividend date?
Are treasuries the same thing as bonds?
Can I invest for income with a savings account?
Do I have to pay taxes on investment income in the UK?
Are index funds income investments?