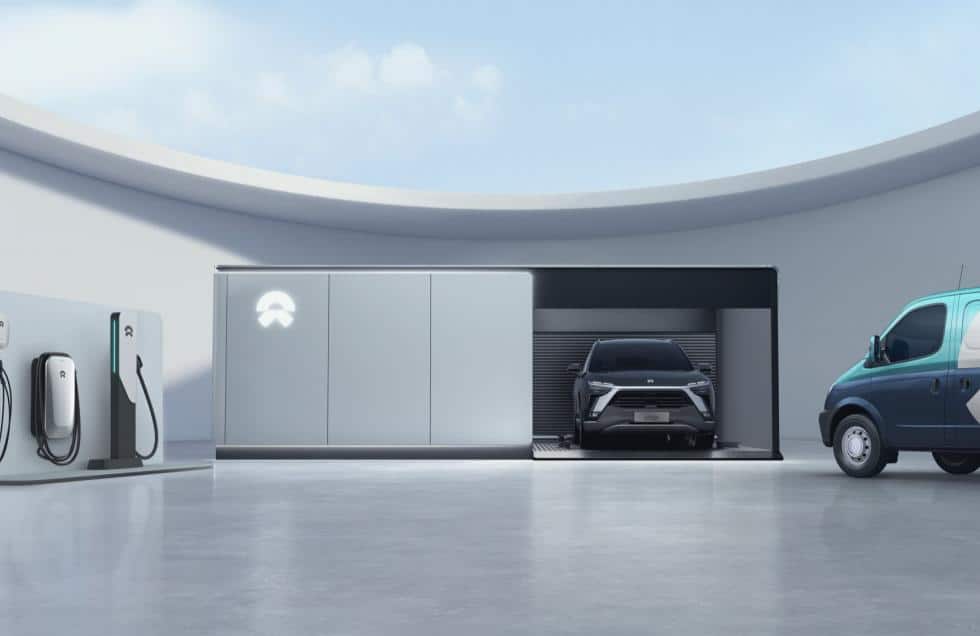 Shares of Chinese EV (electric vehicle) company Li Auto were volatile in premarket price action after the company provided August delivery update. NIO and Xpeng Motors have also provided the delivery update. Here are the key takeaways.
Li Auto delivered 9,422 Li-One cars in the month which was 248% higher than August 2020. The sales volumes increased 9.8% as compared to the previous month. August was yet another month of record deliveries for the company. In the first eight months of the year, it delivered 48,176 cars while the cumulative deliveries have reached 81,773 cars.
Li Auto deliveries
Notably, in July, Li Auto had outsold both NIO and Xpeng Motors. Looking at the guidance, Li Auto could end up delivering more cars as compared to NIO in the third quarter also. The company expects to sell between 25,000-26,000 cars in the third quarter. During their second-quarter earnings release last month, NIO had said that it expects to deliver between 23,000-25,000 electric cars in the third quarter. However, while providing its August deliveries, where the company delivered only 5,880 cars, NIO lowered the third quarter delivery guidance to 22,500-23,500 cars.
NIO deliveries
"While the Company's new order reached an all-time high in August driven by the increasing demand, the vehicle production, especially the manufacturing of the ES6 and EC6, was materially disrupted by supply chain constraints resulting from the COVID-19 pandemic in certain areas in China and Malaysia," NIO said in its note. The company blamed "continued uncertainty and volatility of semiconductor supply" for lowering its guidance.
Here it is worth noting that EV companies along with the broader automotive industry is grappling with a severe chip shortage. While proving its delivery guidance, Li Auto said that it is contingent upon market factors "in particular, the ongoing industry-wide semiconductor shortage due to the global Covid-19 pandemic."
Xpeng deliveries
Xpeng also provided the delivery update for August and said that it delivered 7,214 vehicles in the month. The company's deliveries increased 172% as compared to the corresponding month last year. Notably, this is the second straight month when Li Auto has delivered more cars than NIO and Xpeng Motors.
Citigroup on the chip shortage situation
After Li Auto's earnings release, Citigroup analyst Jeff Chuang said "The industry semiconductor shortage has affected the company's monthly deliveries…. resulting in undelivered backlog and its new orders [exceeding 10,000] units in June." Notably, legacy automakers are also impacted by the chip shortage situation and companies like Ford, Volvo, Toyota Motors, and General Motors have had to curtail production.
Li Auto forecast
Wall Street analysts have a bullish forecast for Li Auto shares. Of the 18 analysts covering the shares, 16 have given it a buy rating while two rate it as a hold. None of the analysts rates the shares as a sell. Its median target price of $40.22 implies an upside potential of 30.3% over the next 12 months. The shares have a street high target price of $62 which is a premium of 100% over current prices. The lowest target price for Li Auto shares is $23.05 which is a discount of over 25% over current prices.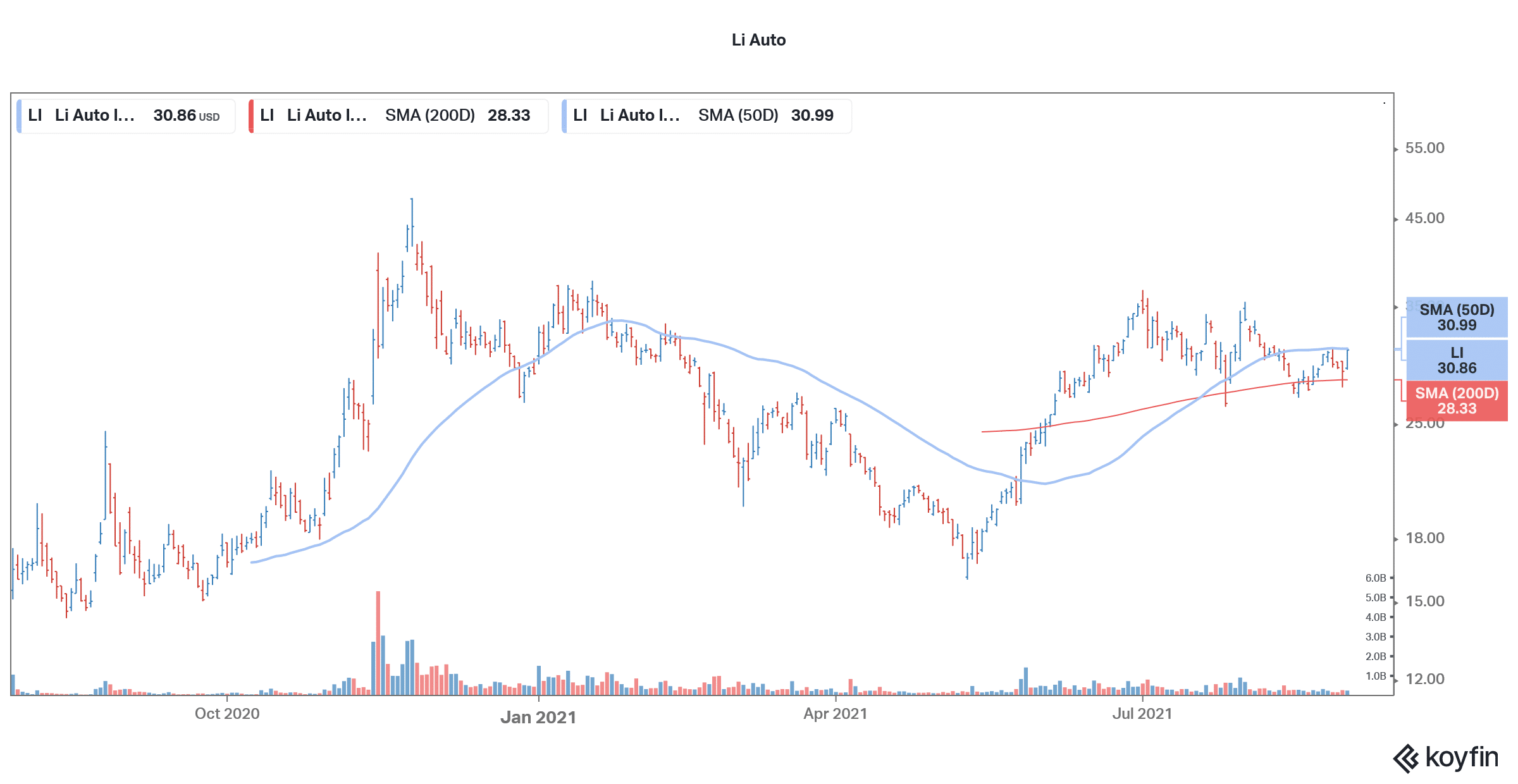 EV companies are cash-rich
Chinese EV companies are cash-rich after having raised capital in several tranches last year. Li Auto reported free cash flows of $152.1 million in the second quarter and ended the quarter with liquidity of $5.66 billion. The strong cash position would enable these companies to effectively compete in the Chinese EV market where competition has been intensifying. Domestic EV companies like Li Auto, NIO, and Xpeng Motors have been competing with Tesla to grab market share.
Li Auto margins improve
Commenting on the second-quarter earnings said Li Auto's CFO Tie Li said "We have achieved outstanding performance in the second quarter, with total revenues hitting a record high of RMB5.04 billion, up 158.8% from the same period last year and an increase of 40.9% from RMB3.58 billion of last quarter, mainly driven by higher deliveries." He added, "Our vehicle margin reached 18.7% this quarter, up 5.0 percentage points year over year, and gross margin stood at 18.9%, demonstrating our consistently effective cost management approach."
Notably, while Li Auto's gross margins increased as compared to the first quarter, NIO's margin fell over the period as the sales mix was tilted towards lower-priced models.
Markets' reaction to Chinese EV companies is mixed. NIO is trading sharply lower in US premarket price action today. Xpeng Motors stock is also lower by around 2%. However, Li Auto shares were only marginally down and have been swinging between losses and gains.
Li Auto shares are down almost 5% for the year and have a 52-week trading range of $15.02-$47.70. Chinese EV shares have fallen sharply from their 52-week highs. Along with a general sell-off in EV names, the general pessimism towards Chinese shares has also been weighing heavy on companies like NIO and Li Auto.