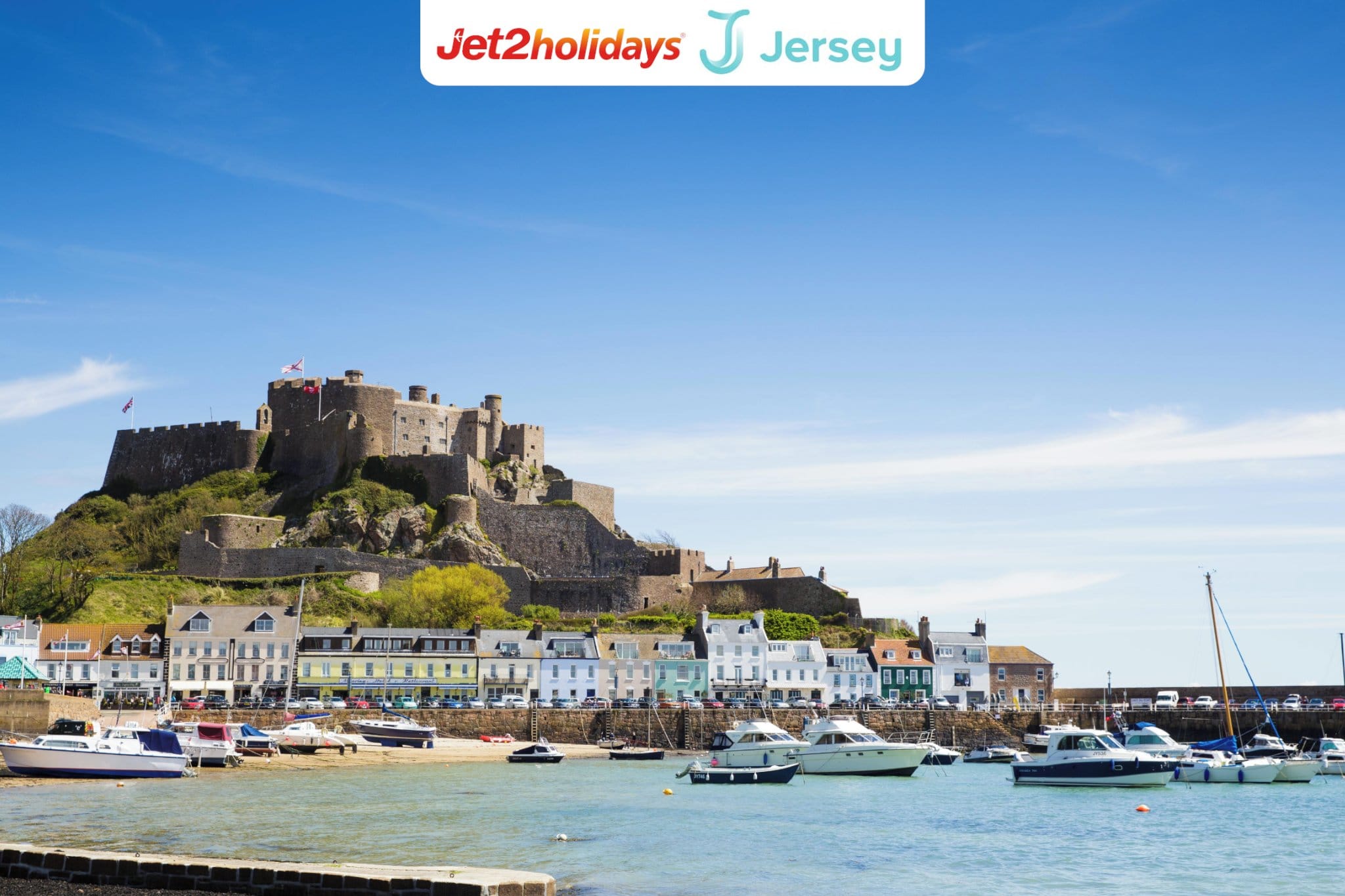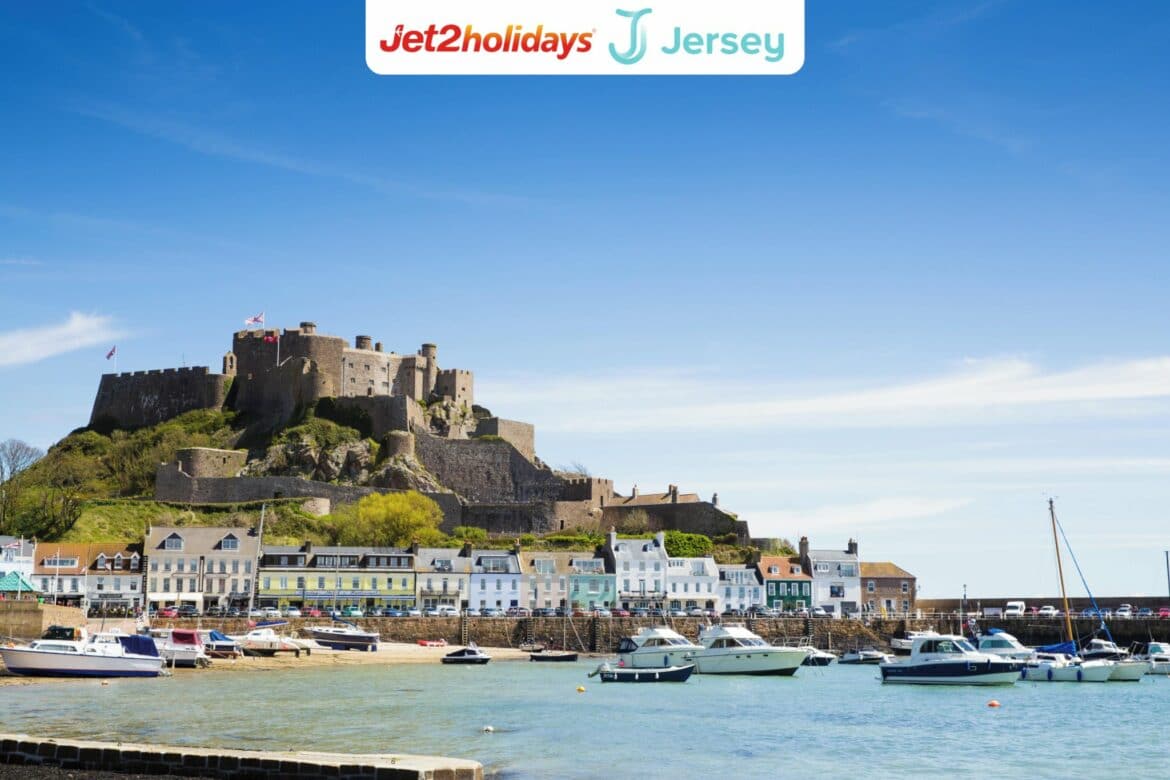 Jet2 Plc. shares were trading lower in early London price action today after posting a massive loss in the fiscal year 2021. Travel shares have been very volatile over the last few months as travel rebound optimism has been offset by crippling restrictions.
The travel and tourism industry was among the worst affected by the COVID-19 pandemic. International travel was suspended for a long period while domestic travel and vacations also took a major hit.
Jet2 earnings
In its release, Jet2 said that aircraft were fully grounded for 29 weeks in the fiscal year due to international travel restrictions. Even after the restrictions were relaxed, the company operated at a much lower capacity. The company flew 1.32m single sector passengers in the year which was 91% lower than the previous year. The company's revenues tumbled to £395.4 million as compared to £3.58 billion in the previous year.
Jet2holidays package holiday customers also fell 90% in the year and accounted for 58% of the total passengers as compared to 52% in the previous year. Jet2 posted a pre-tax loss of £369.9 million in the year as compared to a profit of £147.7 in the last year.
The liquidity position of Jet2
Jet2 had its own cash balance of £520.4 million and a total cash balance of £1.38 billion as of 1 April. The company sounded comfortable on the cash balance and upbeat on the business outlook. "We believe opportunities for financially strong, resilient and trusted operators will only increase as restrictions are lifted. Given the significant actions we have taken to carefully protect our cash balance and to improve our available liquidity and with our Own Cash balance as at 4 July 2021 of £1,460m, we are well placed to respond swiftly as the remaining UK Government travel restrictions are finally relaxed and customer confidence recovers," Jet2 said in its release.
In May, jet2 signed a new unsecured £150.0m term loan that matures in September 2023. The cash balance will help the company survive the cash burn. TUI has also been looking at ways including asset sales to raise cash.
Travel restrictions
Jet2 blamed the stringent restrictions imposed by the UK government for taking a toll on its last year's performance. While the UK has expanded its green list for international travel, it fell short of what markets were anticipating. The travel and tourism industry has been protesting amid the slow pace of approvals for travel.
"The pandemic has been a catastrophe for the travel industry, closing borders, and even making most travel to and from the UK illegal for months on end," said ABTA (Association of British Travel Agents). The group estimates that almost 200,000 UK jobs are at a risk due to travel-related restrictions. ABTA also said that other countries "are forging ahead with pragmatic, risk-based schemes that allow safe travel"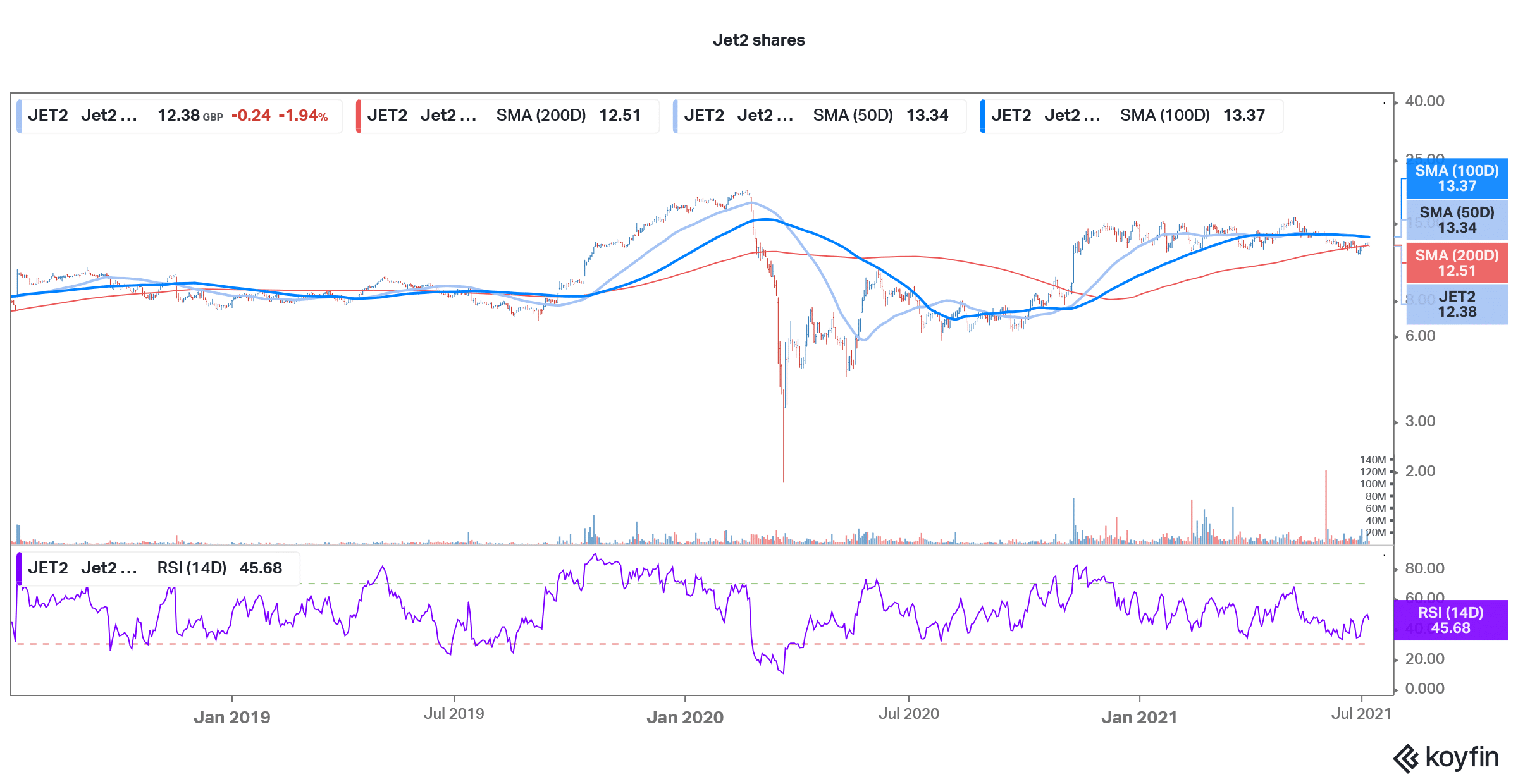 Jet2 is bullish on the outlook
Meanwhile, Jet2 expects demand to bounce back in the summer of 2022 and it expects the bookings to be higher than both the summer of 2020 and 2021. "We are confident that once normality returns, our Customers will be determined to enjoy the wonderful experience of a well-deserved Jet2 holiday and that Jet2.com and Jet2holidays will continue to have a thriving future, taking millions of UK holidaymakers annually, to the Mediterranean, the Canary Islands and to European Leisure Cities and that Jet2 plc will emerge from this crisis an even stronger company," it said in the release.
Jet2 shares are in a bear market
Jet2 shares made a 52-week high of 1573.22p in May. However, they have since fallen over 22% from the highs. The shares are currently in a bear market territory having fallen over 20% from the peaks. To be sure, there has been a weakness in most travel and tourism shares over the last month. While there is a strong pent-up demand for travel, governments, especially in Europe, have taken a guarded approach to ease restrictions.
Analysts are bullish
Meanwhile, analysts see better days ahead for Jet2 shares and all eight analysts covering it have rated it as a buy or some equivalent. Its median target price of 1,700p is a 37% premium over current prices.
Jet2 could be a good way to play the travel rebound. The shares have been under pressure amid the slow pace of reopening. However, as the vaccination drive gains traction, travel and by their extension travel shares should rebound. The shares have however fallen below their 200-day SMA (simple moving average) which is a bearish technical indicator.
Jet2 shares were trading 1.2% lower at 10 am London time today. The price action was in line with that of FTSE 100.