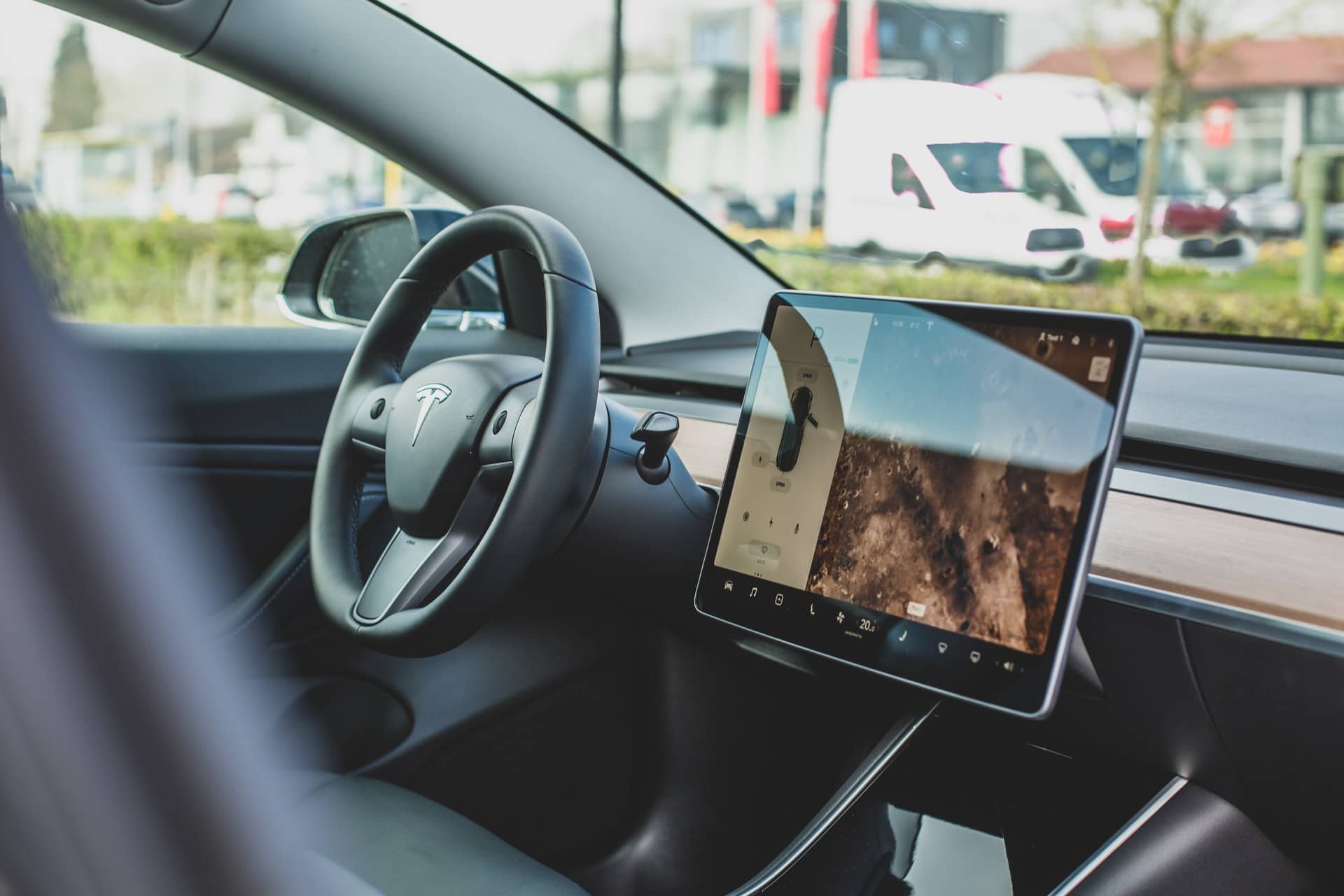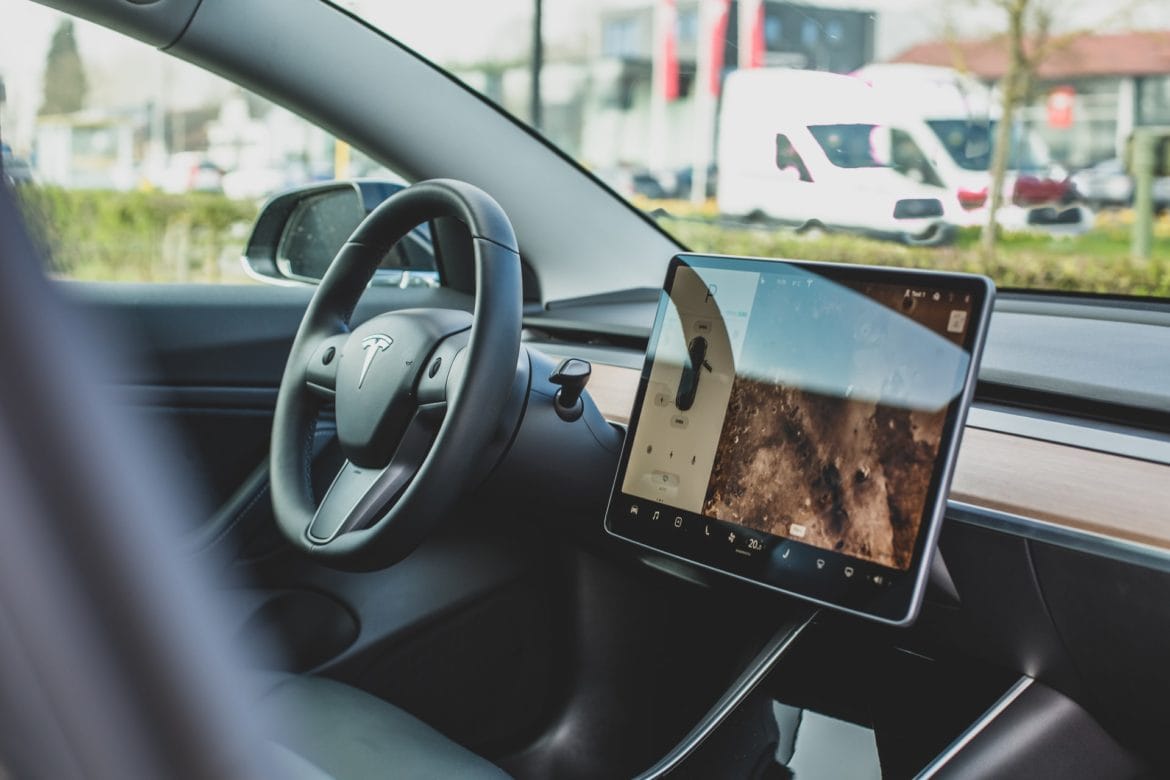 China is the world's largest market for ICE (internal combustion engine) cars as well as electric vehicles. However, it is also among the most competitive markets with foreign automakers like Tesla competing with domestic players like NIO, XPeng, and Li Auto.
The price war in China is set to escalate with Tesla pricing its China-made Model Y at a base price of 339,900 yuan, which is about $52,072. The pricing is very competitive compared to the offerings from domestic Chinese electric vehicle makers.
Chinese electric vehicle market
For instance, NIO's EC6 crossover starts at 368,000 yuan. Li Auto's Li ONE SUV starts at around 328,000 yuan. NIO reported a sharp increase in its December 2020 deliveries and also announced a sedan to augment its product portfolio. The announcement comes days before its NIO day when some analysts had been expecting it to announce the sedan.
Competition is heating up in the Chinese electric vehicle market
NIO's sedan would compete with Tesla's Model 3. Notably, before cutting the price for its Model Y, Tesla had lowered the price of its China-made Model 3 in 2020. The price cut enabled the Model 3 to be eligible for China's subsidies for electric vehicles. While Tesla cars don't qualify for any federal incentive in the US, they are eligible for a subsidy in China — the only foreign automaker to receive the state subsidy, which until recently had been reserved for domestic Chinese automakers.
NIO has the tacit support of the Chinese government
Meanwhile, while China granted several concessions to Tesla, including allowing the company to set up operations without a local partner, the country has backed NIO tactically. While NIO cars don't qualify for China's subsidy for electric vehicles based on the price, the country created a special category for subsidy for companies that provide battery replacement services. NIO provides a BaaS (battery as a service) scheme where users can buy its cars without batteries and then rent them later on.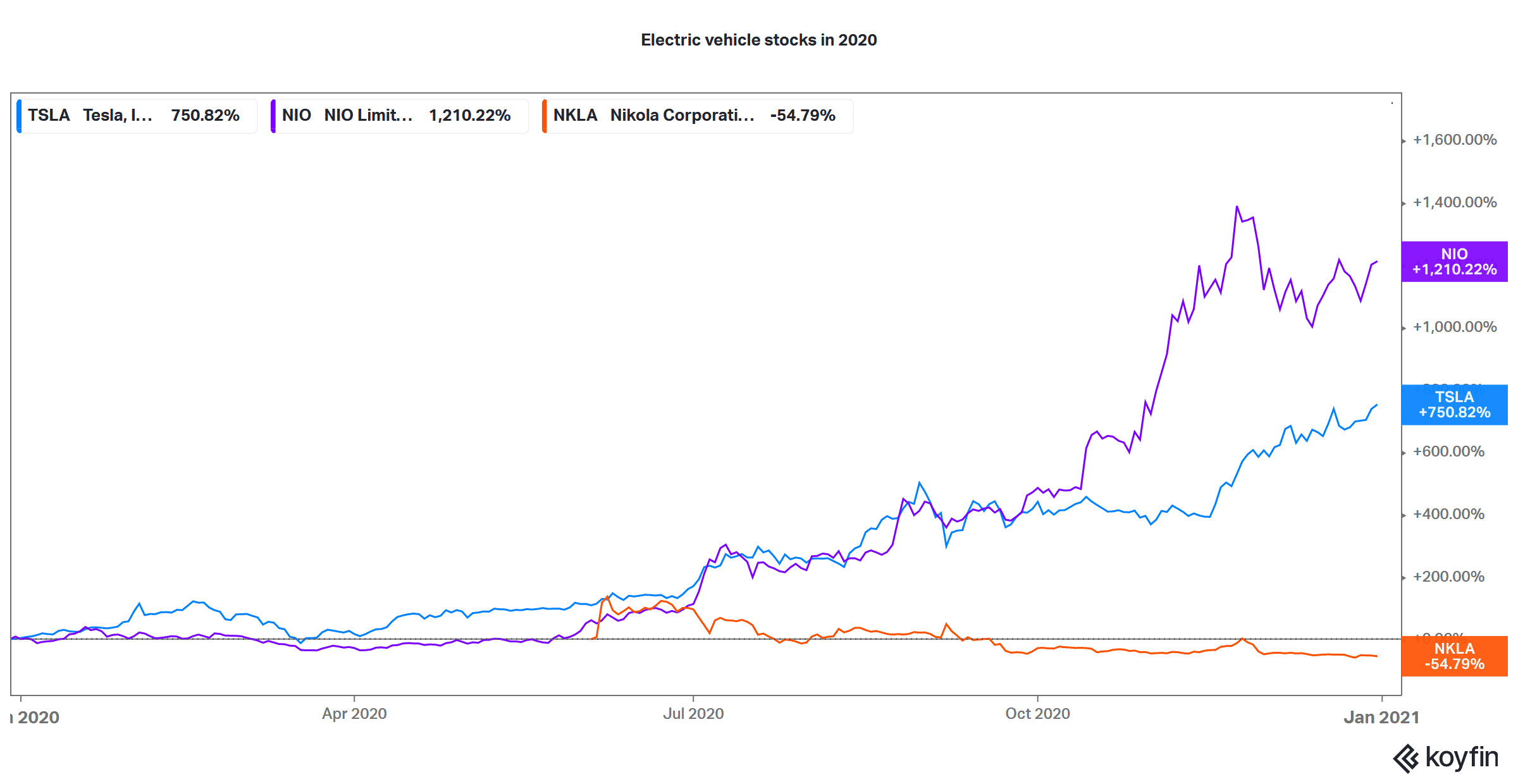 Tesla and the price war
The BaaS service helps lower the initial buying prices for NIO cars as the battery is the most expensive component of an electric car. Over the years, the cost of batteries has gradually come down. Tesla has been passing along those cost benefits as well as the benefits of economies of scale to its buyers by lowering the car prices. Towards the end of the quarter, Tesla has also been aggressively adding other incentives to boost sales.
For instance, towards the end of 2020, it announced free Supercharging for new Model 3 buyers. These Superchargers are placed strategically across the US and help allay the range anxiety that many electric vehicle buyers have.
Cash-rich electric vehicle makers can handle a price war
Meanwhile, 2020 was a phenomenal year for electric vehicle stocks. Tesla soared over 740% in the year while NIO rose 1,100%. Electric vehicle makers capitalised on the rise in their share prices and sold shares to raise cash. Both Tesla and NIO raised cash on three occasions with Tesla raising over $12 billion in 2020 to turn net debt negative. Newly listed XPeng Auto and Li Auto also raised money towards the end of 2020.
The cash pile has ensured that these companies now have plenty of cash to not only invest in growth and research and development but also withstand losses and cash burn. All these companies have the balance sheet strength to withstand a price war to chase growth.
Markets are worried about growth numbers from electric vehicles
Markets are more interested in the kind of growth that electric vehicle companies report rather than their record on profitability. Tesla was profitably only sporadically before the third quarter of 2019. It has since posted a net profit in five consecutive quarters that also earned it the place in the S&P 500 Index.
Chinese electric vehicle makers might have to adjust prices
After Tesla's price cuts in China, domestic electric vehicle makers like NIO, Li Auto, and XPeng might also have to look at lowering the prices of their models even at the expense of compromising the margins. That said, even after lowering the car prices gradually, Tesla has managed to become sustainably profitable by achieving economies of scale. It delivered almost half a million cars in 2020 which looks astonishing considering the fact that only about five years back, it was only delivering a few thousand cars a year and looked on the verge of bankruptcy.
China could be the new battleground for electric vehicle companies
China is the largest electric vehicle market globally. It is also the second-largest market for Tesla after the US. While Tesla's growth rates in the US have been tepid, its sales in China have been soaring. To maintain the momentum and effectively compete with domestic electric vehicle companies, Tesla would have to rely on lower prices as the Chinese automotive market is among the most competitive and price-sensitive globally.
Frequent price reductions in China might mean that Tesla might not be able to earn higher margins in the country. That is among the risks for the company whose market capitalisation is now way above the combined market capitalisations of leading automakers put together.
Chinese automakers are also backed by giant companies
While Tesla is led by the maverick Elon Musk who is now the world's second-richest person ahead of Bill Gates, Chinese electric vehicle makers are also backed by domestic giants. For instance, Tencent is an investor in NIO while XPeng is backed by Alibaba. Given China's focus on increasing the share of electric vehicles in its total car sales, the country could remain the battleground for domestic and foreign automakers in the coming years with price war looking like a real possibility. The price war could escalate further as legacy automakers launch scores of new electric vehicle models for the Chinese market over the next two years.