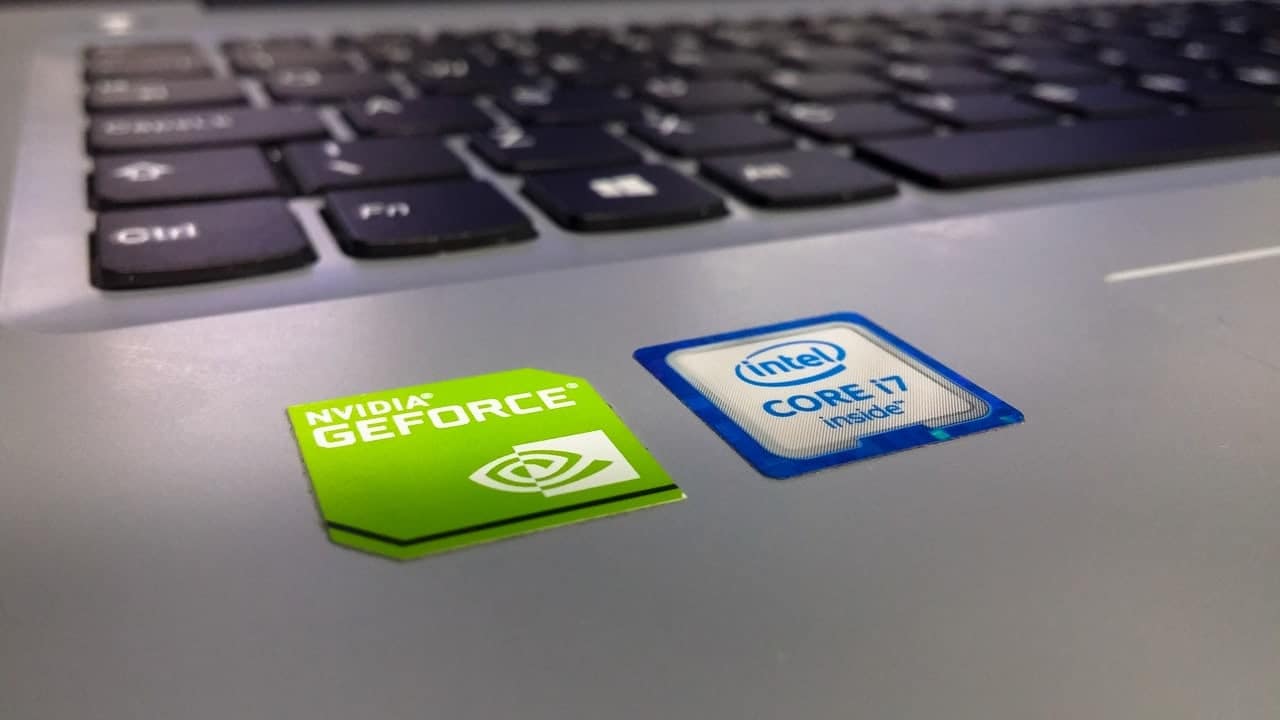 Intel shares were trading down more than 9% in pre markets today as investors gave a thumbs down to its third quarter financial performance, despite the company posting better-than-expected earnings. Its shares have lagged this year, even as most other tech stocks have soared to record highs.
Intel reports Q3 earnings
Intel reported revenues of $18.33 billion in the third quarter. Its revenues fell 4% year over year but were ahead of what the company had guided for during the second quarter earnings call. Intel's Q3 revenues were also ahead of the $18.25 billion that analysts surveyed by Refinitiv were expecting. Intel's adjusted EPS was $1.11 in the quarter, which was ahead of its guidance and in line with what analysts were expecting.
Data Center Group disappoints
While Intel's consolidated earnings were better than what analysts were expecting, its share fell sharply after the earnings release. The divergence is due to a couple of factors. Firstly, Intel's Data Center business reported disappointing results. The Data Center Group reported revenues of $5.91 billion in the third quarter. The segment's revenues fell 7% year over year in the third quarter and were lower than the $6.21 billion that analysts were expecting.
Speaking on the segment's performance, Intel's chief financial officer George Davis said that "COVID-driven headwinds significantly impacted our enterprise and government segment, which was down 47% year-over-year following two consecutive quarters of more than 30% growth."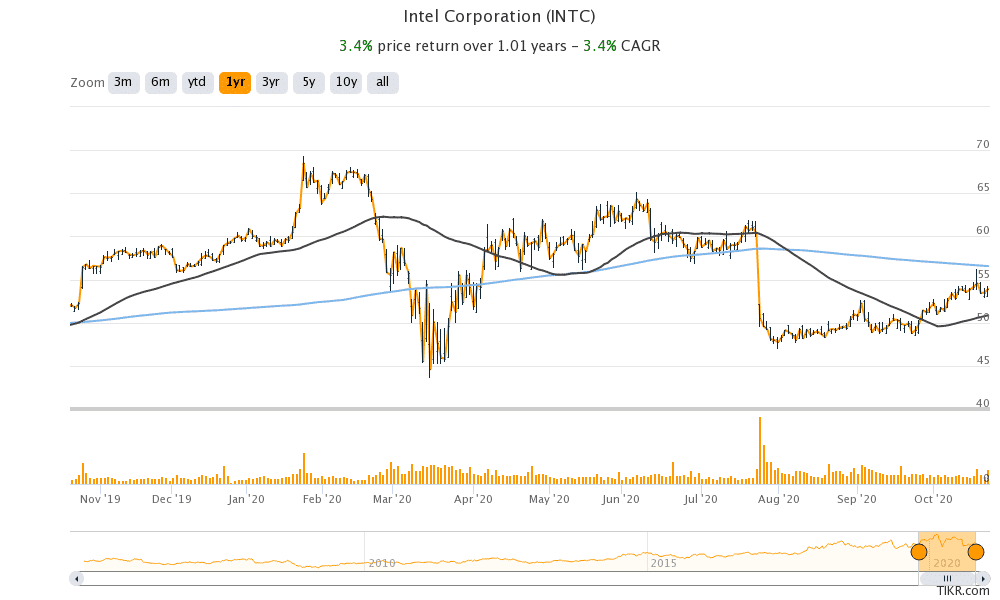 Intel's chip sales were better than expected
Intel's Client Computing Group that produces chips reported revenues of $9.85 billion in the third quarter, a year over year rise of 1%. The revenues were higher than the $9.09 billion that analysts were expecting. Intel sold more of lower-priced chips in the third quarter that dragged the segment's operating profit margins by nine percentage points to 36%.
"You're seeing the demand shift from desktops and higher-end enterprise PCs to the entry-level consumer and education PCs," said Davis in an interview with Reuters. He added, "Even though the volume is good, your (average selling prices) are coming down, so that impacts your gross margins a little bit."
That said, Intel's chip sales seem to lag the strong growth in PC sales this year. According to IDC estimates, PC sales grew the most in a decade in the third quarter. Gartner also sees strong demand for PCs and projects that their sales increased 3.6% in the quarter.
Some analysts expect that Intel is losing share in the PC chip market to AMD. Dean McCarron, an analyst at InStat Research said that "AMD has a heavier mix of consumer versus business, so they tend to do better in the second half. COVID has disproportionately impacted business PCs, so Intel has been hit harder than AMD has." However, he added, "For PCs, we won't know until AMD announces." AMD is set to release its third quarter earnings on Oct. 27.
Intel's Q4 guidance
Intel also provided its fourth quarter guidance during the earnings release. It expects to post revenues of $17.4 billion in the fourth quarter, which would mean a year over year decline of 14%. Its guidance was in line with the $17.36 billion that analysts were projecting.
The company expects to report an adjusted EPS of $1.10 in the fourth quarter which was also slightly better than the $1.07 that analysts were forecasting before its Q3 earnings release.
Intel shares have lagged its tech peers this year
Intel shares are down almost 10% so far in 2020 based on yesterday's price action. In contrast, AMD and NVIDIA have respectively gained 72% and 130% over the period. Intel slipping up in the next-gen 7nm chip race to Taiwanese giant TSMC has also worried investors that Intel's   design and manfacturing hiccups may to speak to deeper issues at the US chipmaker.
After the slide in its stock pre markets, it is trading at $48.85, not far away from its 52-week lows of $43.63. This is in stark contrast to other tech stocks that are trading near their 52-week highs and have catapulted the Nasdaq to record highs despite the pandemic.
Do Intel shares look attractive?
Intel share trades at about 11x its next 12 months PE multiple. The valuation looks attractive and seems to account for all the near-term negatives. Patrick Moorhead, principal analyst Moor Insights & Strategy finds Intel stock undervalued and said: "Its stock is trading at 10 times earnings and looks cheap."
According to the data compiled by CNN, Intel has a median price target of $55 which is a premium of 2% over its yesterday's closing prices. Wall Street analysts might take a fresh look at the stock after its Q3 earnings release and revise their price targets.