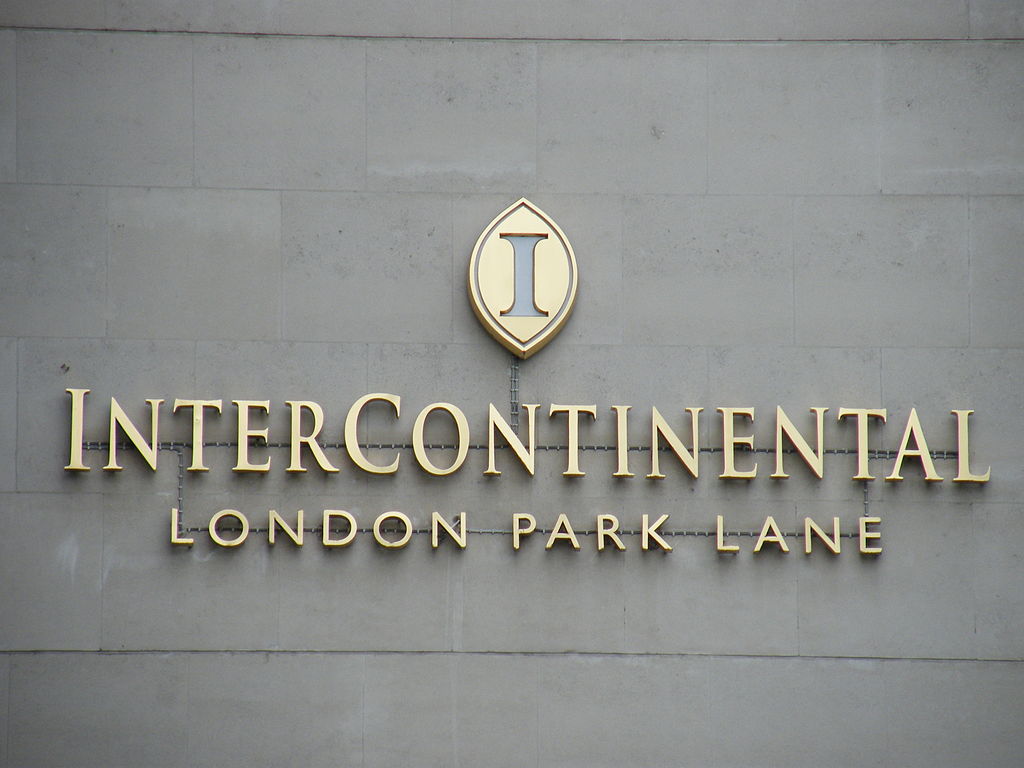 InterContinental Hotels Groups (IHG) reported first-half profits that pleased investors, pushing the share price 6.8% higher in early London trading, to 4281p.
Total revenue fell 45% to $1,248 million from $2,280 million the year previously. Operating profit turned from a profit of $442 million into a loss in the first half of $233 million.
Earnings per share was also taking damage, as expected, down 169% to -$1.15 from $1.67 in the first half of 2019.
19 analysts surveyed by Refinitiv have a median price target of  4012p for IHG, with 31% of the analysts with an average price target of 5256p.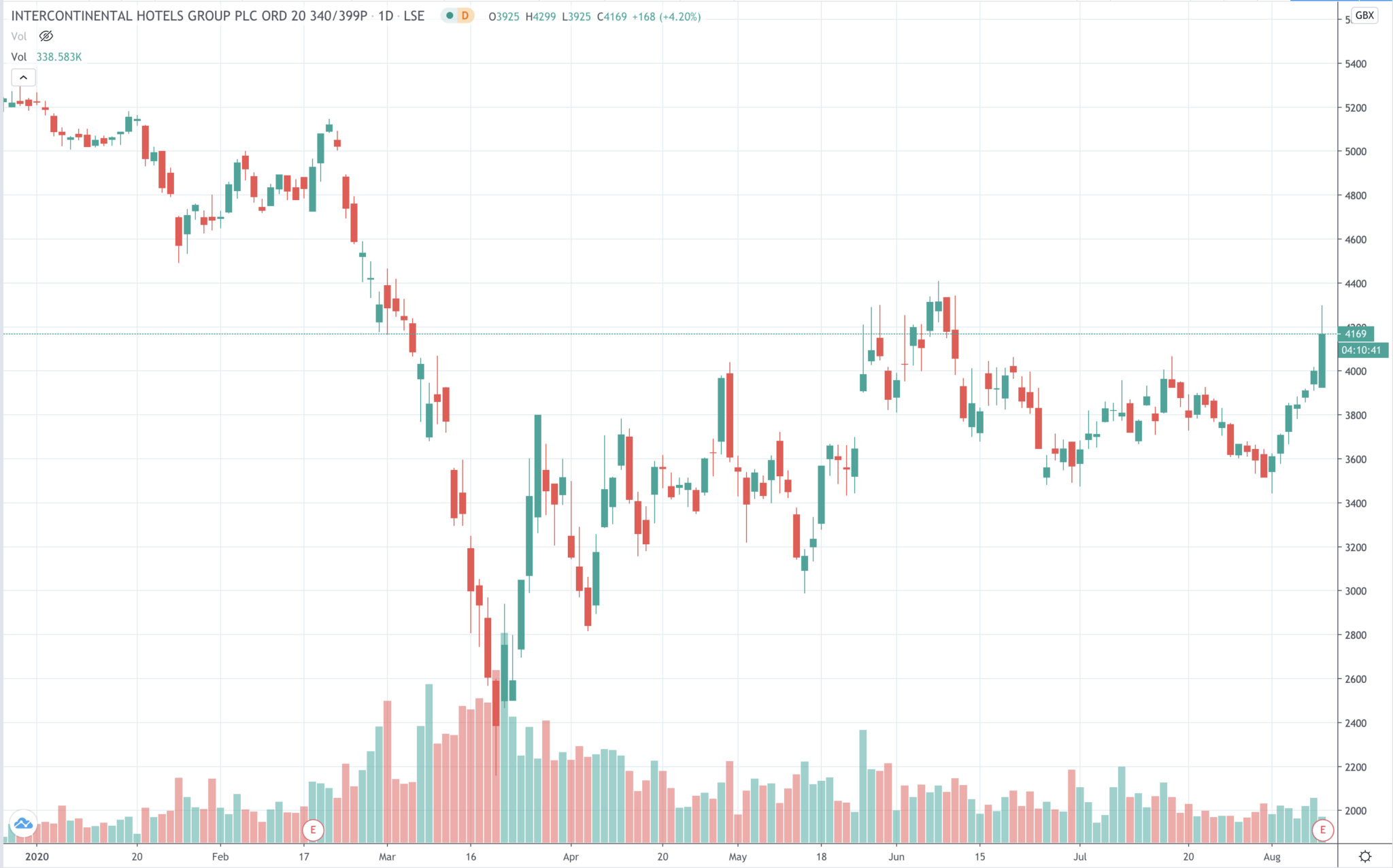 First green shoots of hotel recovery
However, IHG's results provide evidence of the first signs of green shoots in the travel and hospitality business. That's the feeling of investors it would appear,  given the positive reaction from the stock market.
Non-adjusted operating profit – not taking into consideration the group's impairment charges from managed and leased hotels and exceptional items – actually turned a small profit of $74 million. That was no mean feat given the dire trading environment faced by global hoteliers during the Covid pandemic.
The all-important revenue per available room (RevPAR) metrics were grim.
Total gross revenue was down 52% at $6.6 billion. Second-quarter RevPAR performance was 74% lower than the same period last year.
IHG still adding hotel rooms
Encouragingly though for shareholders, IHG was still able to increase net system size year-on-year by an impressive 3.2%.
Although 12,000 room additions was balanced by 12,000 removals in Germany, for example, the total global estate added 26,000 – currently 883,000 rooms equating to 5,900 hotels.
Chief executive Keith Barr of the UK-based company said: "domestic mainstream travel is proving to be the most resilient" and that this was an area of strength for the group, particularly in the US.
"In the US, our mainstream estate of almost 3,500 hotels is seeing lower levels of RevPAR decline than the industry, and is operating at occupancy levels of over 50%," Barr noted.
Barr drew attention to how the group had "opened more than 90 new hotels" in the first half, which works out at one new signing every day, with particularly strength being shown by its Holiday Inn brand where new signings numbered 100.
$2 billion liquidity
Barr also reported on how the expansion of the voco upscale brand beyond Europe Middle East and Africa was well-received through initial signing in the US and China.
The group has been husbanding its resources well too. IHG has available liquidity of $2 billion. The $150 million in cost savings planned for this year will see a further $75 million of cost reductions going into 2021.Net debt is 12% lower than last year at $2,515.
However, there will be no interim dividend. "With limited visibility of the pace and scale of market recovery, we are not proposing an interim dividend," said Barr.
IHG is one of the stronger hotel groups, as these results confirm. As such it should weather the Covid storm and trade its way back to profitability. Of course, as the chief executive reminded the market, "the near-term outlook remains uncertain".
Why IHG shares could be a buy
But even with localised lockdowns and the continuing weakness of international trade, IHG is well-placed internationally to be an early beneficiary of the increased popularity of the staycation, where consumers are more inclined to holiday in their own country.
And with the UK expected to be in recession officially from this week, the lower-budget offering from IHG's Holiday Inn  family of brands should serve the bottom line well.
The stock is down 20% this year, which is not as much as rival Marriott International (-26%), although Hilton Worldwide is down only 9%.
Airlines and cruise ship company shares are trading higher on S&P 500 futures this morning, in another sign that travel stocks are one of the most obvious and largest of sectors that is likely to the most immediate beneficiary of a strengthening recovery.
News that Russia is about to register what it claims is the first working Covid-19 vaccine and proposals from President Trump to cut capital gains taxes, even as negotiations over a new stimulus package stall in Congress, are driving global stock markets higher today, showing the eagerness of investor enthusiasm for any green-shoot sightings.
With available room occupancy rates continuing to improve, IHG is nurturing some of that new growth making its shares a buy.