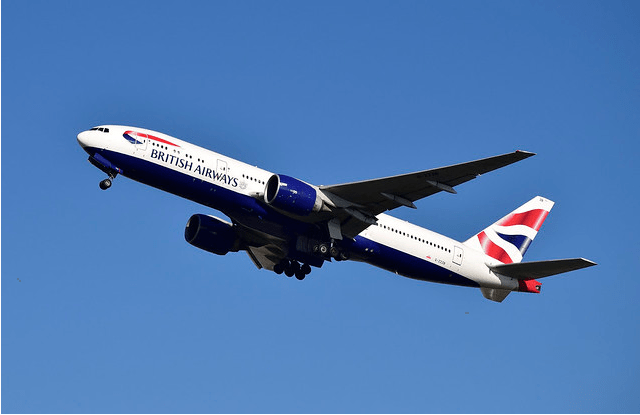 British Airways and Iberia airlines owner IAG Group shares are down 29% so far in today's stock trading session in Spain and London at €1.461 per share. It follows the successful placement of a deeply discounted €2.7 billion rights issue at €0.92 per new share, which represents a 36% discount from the shares' theoretical ex-rights price of €1.44.
The firm's capital raise comes as part of the Group's effort to strengthen its balance sheet after the pandemic reduced air travel demand dramatically since March, which resulted in strong losses and a corresponding cash burn.
A rights issue, which gives holders the right but not the obligation of buying shares at a certain price, is a mechanism through which companies can issue new shares by offering them to existing shareholders first before selling them in the open market. This issue will entitle holders of one IAG share to one subscription right while two subscription rights are required to be granted three new shares.
In this case, the subscription price of the rights is lower than the market value of the shares on 9 September before the issue was approved, which means that those who buy the rights will be able to buy the shares at a lower price and those who don't will see their percentage of ownership diluted as a result.
IAG Group's top shareholder – Qatar Airways, which holds 25% of the company's equity – has already subscribed its portion of the rights and the decision of issuing this instrument was approved by IAG's board on 8 September.
How will IAG Group use the funds obtained from this rights issue?
IAG said this additional capital will help the business in strengthening its balance sheet as the demand for air travel continues to improve on the back of an upcoming vaccine for the COVID-19 virus.
Additionally, IAG is also hoarding cash in light of what could be a prolonged downturn as virus cases have once again spiked in many European countries including Spain, France, Germany, and the United Kingdom.
IAG's significant exposure to the European market through its subsidiaries Iberia, British Airways, and Vueling makes the company highly sensitive to the evolution of the virus situation in the region.
Are IAG Group shares a buy at these levels?
IAG reported diluted earnings per share of €0.85 dollar in 2019 on sales of €25.51 billion, with revenues growing in the past three years although earnings tumbled a bit due to high fuel costs.
At today's price, IAG Group shares are trading at less than 2x the company's last year earnings, which means that investors are perhaps being overly pessimistic about the company's future.
Based on the company's latest trading update – attached to the rights issue notice – IAG is expecting that demand will recover to 2019 levels by 2023, although the firm acknowledges that demand could be around 70% of those same levels by the end of 2021.
If this positive outlook does materialise, IAG could be back in the black sooner than expected and the company's share price will react accordingly in the form of a higher valuation multiple on similar earnings to those reported last year.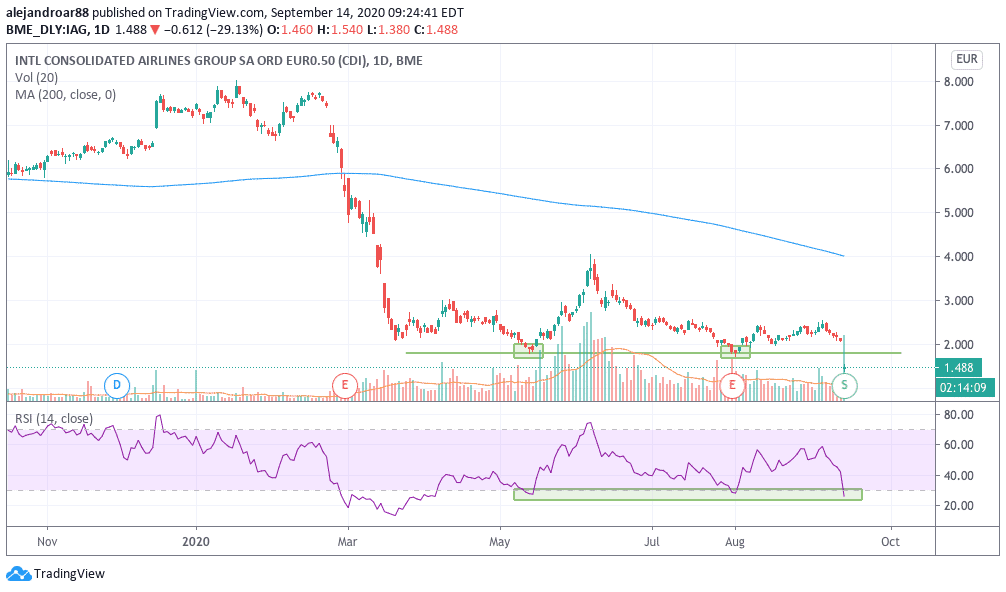 Meanwhile, from a technical standpoint, IAG shares just made a double bottom which is a bullish signal. Although the shares may have plunged as a result of this right issue, the bullish momentum that this double bottom could create gives IAG more upside potential than downside.
The Group has a total of €7.6 billion in liquidity and this additional €2.7 billion will increase that position to more than €10 billion – a strong reserve that seems large enough to withstand the temporary turmoil caused by the pandemic.