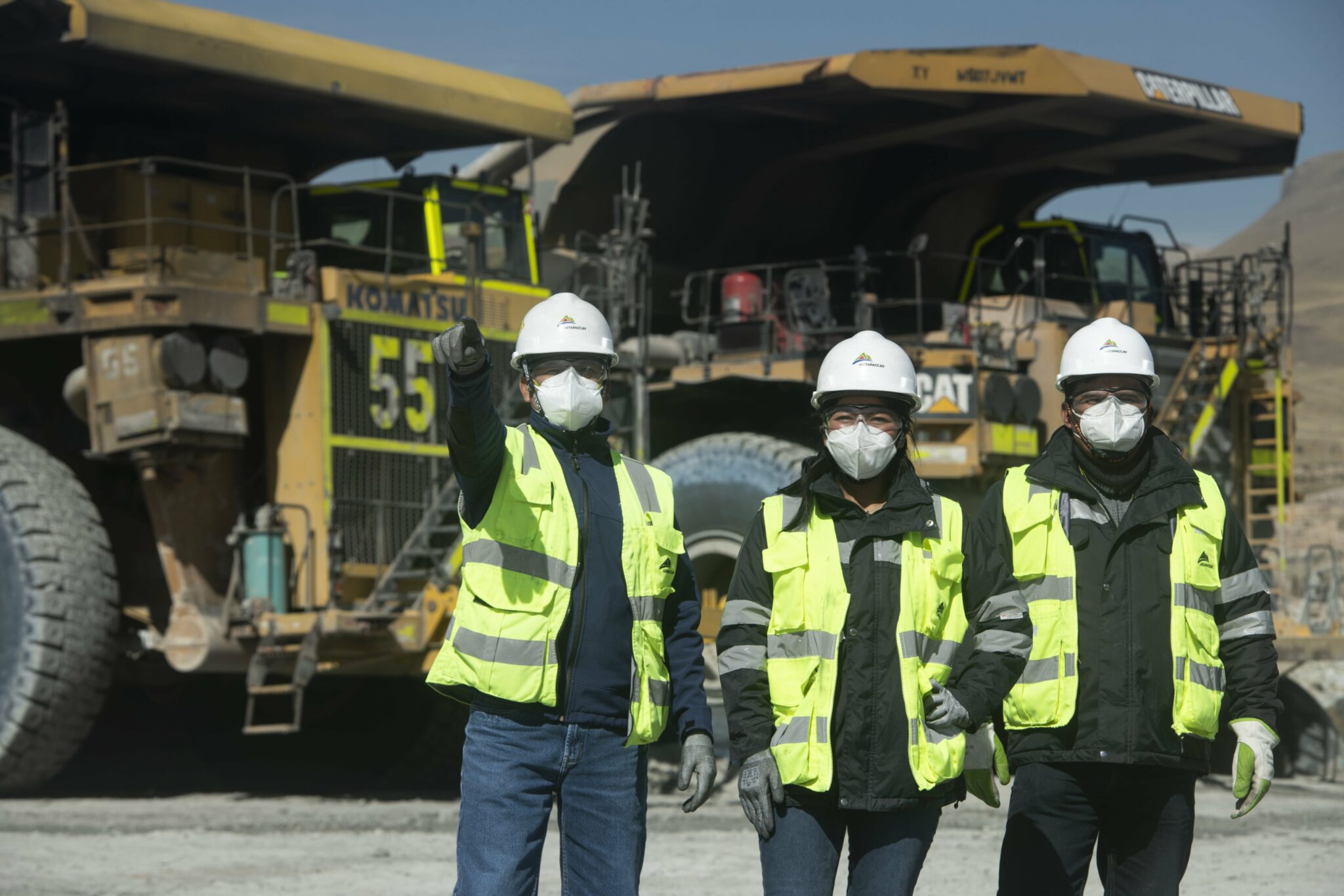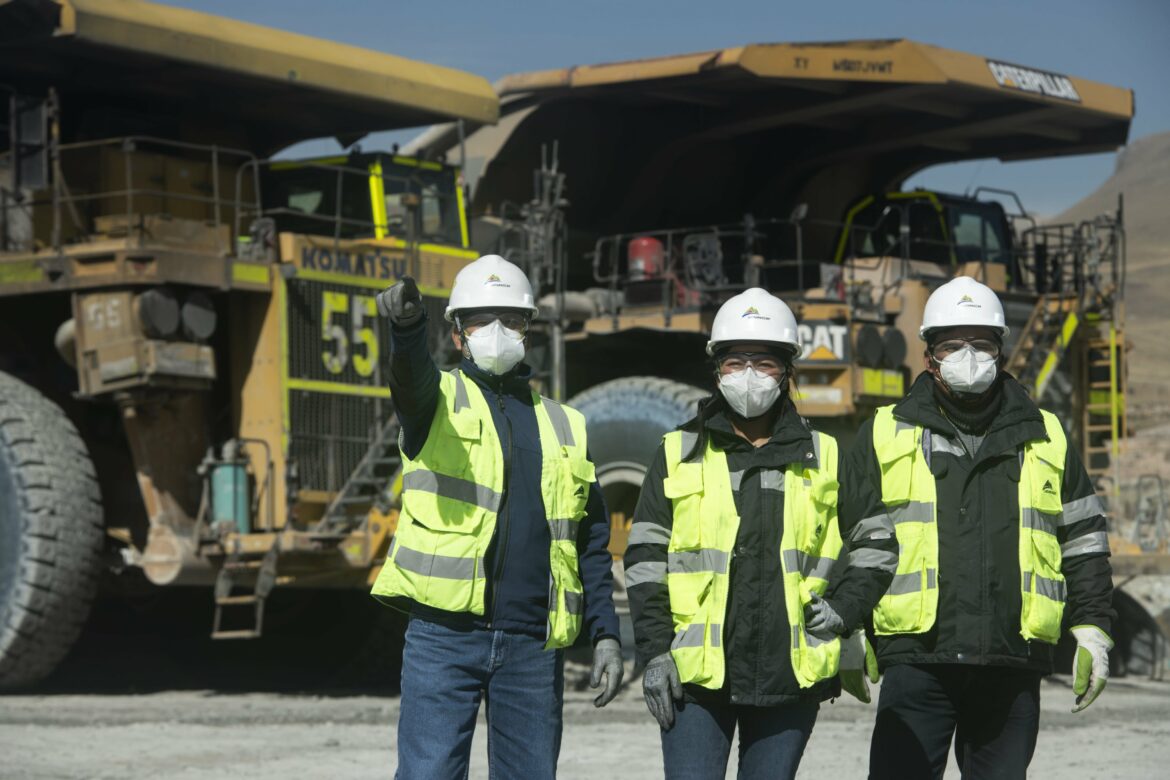 Glencore shares were trading lower in early London price action today after the company released its first-half production results. While it lowered the production guidance for some commodities, it raised the profit outlook for its trading business.
Glencore released its production data earlier today. The global mining and trading giant would release its first-half earnings next week. Looking at the production data, the company produced 589,000 metric tons of copper in the first half of the year which was 2% higher than the corresponding period last year.
Glencore first-half production
The company's cobalt and zinc production also increased 3% and 6% over the period. However, its lead and nickel production fell 9% and 14% respectively during the first half of 2021.
"In our key copper and zinc businesses, production met our H1 guidance, while planned coal and nickel volumes were impacted by a range of factors during the half. Prodeco's care and maintenance and market-driven Australian supply reductions since H2 2020 are mainly responsible for a 16% period-on-period decline in coal production," said Glencore in its release. It added, "Nickel production was constrained by various operating issues at Koniambo, with a restart of its second production line currently expected in August."
Realised prices
As the prices of most commodities have spiked this year, Glencore reported higher realized prices. It reported average realized prices of $9,370 for copper, $2,831 for zinc and $17,372 for nickel. All the prices are in metric tons. Notably, copper rose to a record high this year amid the uptrend in the global economy. While prices since came down, they have since recovered amid strong demand and supply bottlenecks.
Glencore is a play on the green energy
Many of the metals Glencore produces – including copper, zinc, cobalt, and nickel – are used in electric cars. While these metals are also found in ICE (internal combustion engine) cars, the demand for them is much higher in electric cars.
The average copper content in an ICE (internal combustion engine) car is about 23 kilograms, while it's 83 kilograms for a battery-electric vehicle. Copper content is generally higher in renewable energy generation. Copper prices have surged to multi-year highs amid the global pivot towards electric vehicles and renewable energy. Also, the metal's supply might not keep pace after years of underinvestment in new mines.
Glencore is a proxy play on the green energy industry looking at its portfolio of minerals.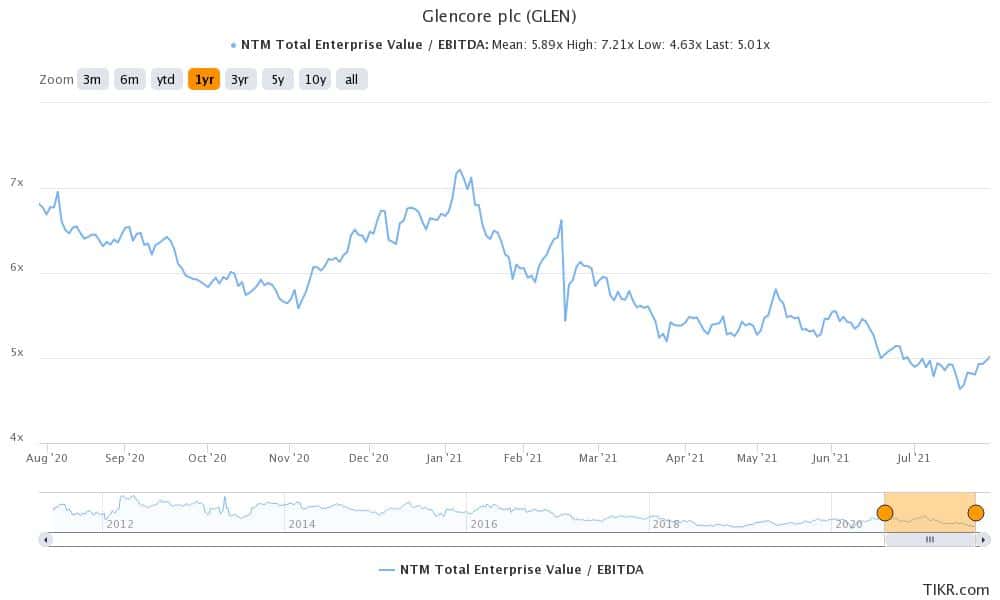 Glencore lowers guidance
Meanwhile, Glencore lowered the production guidance for some of the commodities. While it maintained the production guidance for copper, it lowered the nickel production guidance by 10% and zinc forecast by 6%. The company also lowered its coal production guidance by 8%. Notably, while many mining companies have been exiting their coal business under pressure from ESG funds and environmental activists, Glencore has different plans. The company acquired the stake in Cerrejon mine from its partner Anglo American. It has spun off its coal assets in a bid to exit the fossil fuel business.
The company attributed lower guidance for zinc to a "lengthier expected ramp-up at the recently-commissioned Zhairem mine in Kazakhstan." The extended maintenance at the nickel mine in New Caledonia was behind lower guidance for nickel production.
Trading revenues
While Glencore lowered the production guidance for some of the commodities, it sounded optimistic about its trading business. "Our Marketing business has again performed well, with constructive market conditions allowing us to raise our full year 2021 EBIT expectations to the top end of our $2.2-$3.2 billion p.a. guidance range," it said in its release.
Glencore share forecast
According to the forecast estimates compiled by TipRanks, Glencore has a median price target of 378.57p, which is a premium of 17% over current prices. Its highest price target is 480p while 315p is its lowest target price
Of the 10 analysts covering the shares, 8 have rated the shares as a buy or higher, while two analysts have a hold or equivalent rating. None of the analysts has a sell rating on the shares.
Glencore shares trade at an NTM (next-12 months) EV-to-EBITDA multiple of 5x. The shares are up 30% so far in 2021 and have a 52-week trading range of 150.59p-339.40p. The shares were trading 2.7% lower at 320.25p at 10:30 AM London time today.