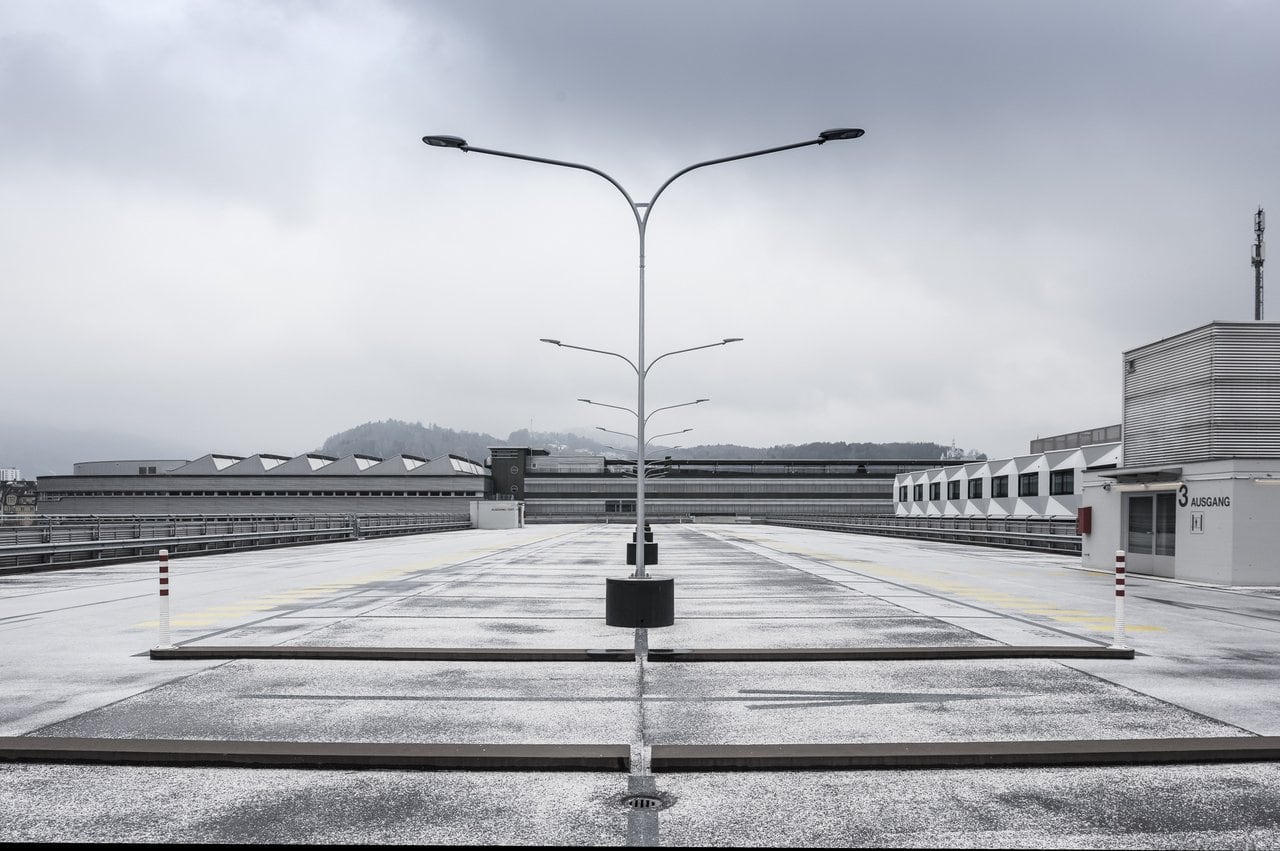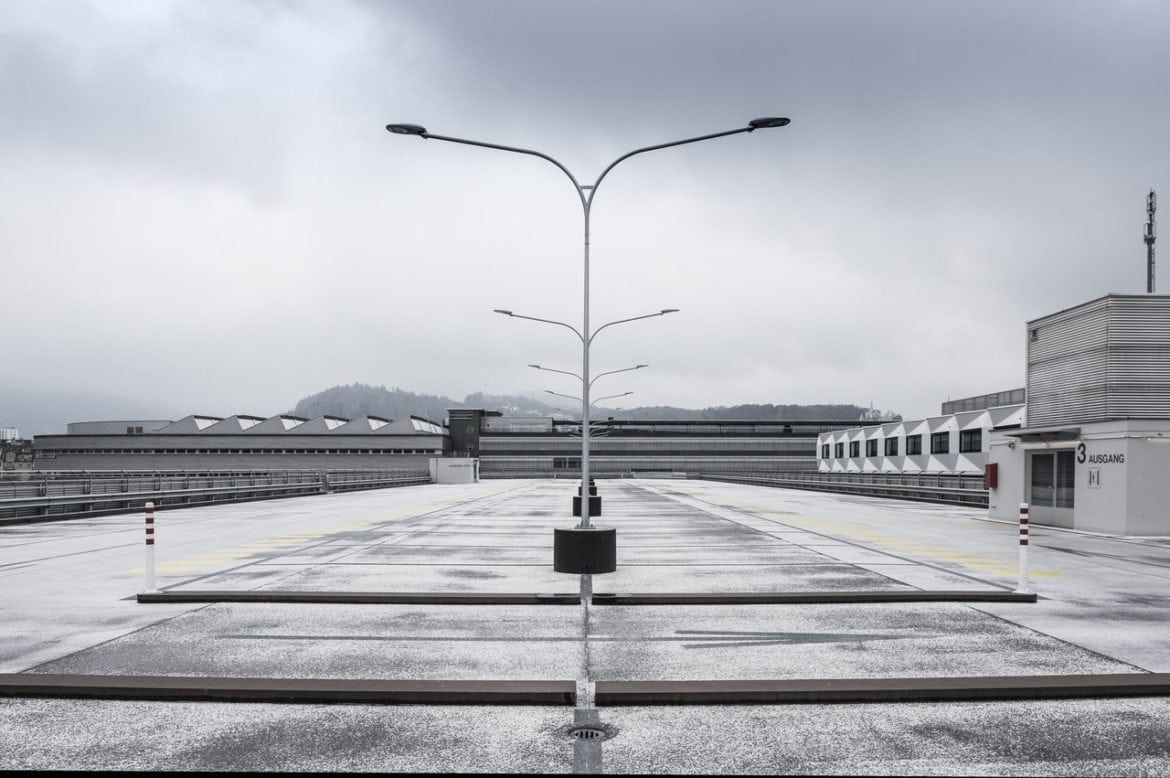 British low-cost airline company easyJet was trading down almost 3% in early trading today after it said that it expects a massive loss this year amid the COVID-19 pandemic.
In its trading update for the year ending 30 September, easyJet said that its revenues in the fiscal fourth quarter were £620 million. Its passenger numbers in the full year fell 50% to 48 million. The fall in passenger numbers is in line with the decreased capacity. It expects to post before tax losses between £815 million to £840 million in the year.
EasyJet trading update
The company's losses narrowed in the fiscal fourth quarter and it would release the final results next month. "At the beginning of this year, no one could have imagined the impact the pandemic has had on the industry. easyJet has adapted and risen to the challenges presented by the pandemic by taking decisive actions to minimise losses, bolster liquidity and reduce cash burn while launching a major restructuring programme, having completed the UK consultation and commenced consultations in a number of key countries," said easyJet's CEO Johan Lundgren.
EasyJet operating at lower capacity
He added, "Throughout we have taken a very prudent and conservative approach to capacity and this disciplined approach has seen us deliver a better than expected cash burn outcome in Q4 and will see us continue to focus on profitable flying over the winter season in order to minimise losses and cash burn during the first half of 2021."
EasyJet expects to fly at around a quarter of its capacity in the fiscal first quarter of 2021. However, it said that it can ramp up capacity quickly if demand returns. Sounding an optimistic tone, the company said that early booking levels for summer are around the same levels as previous years.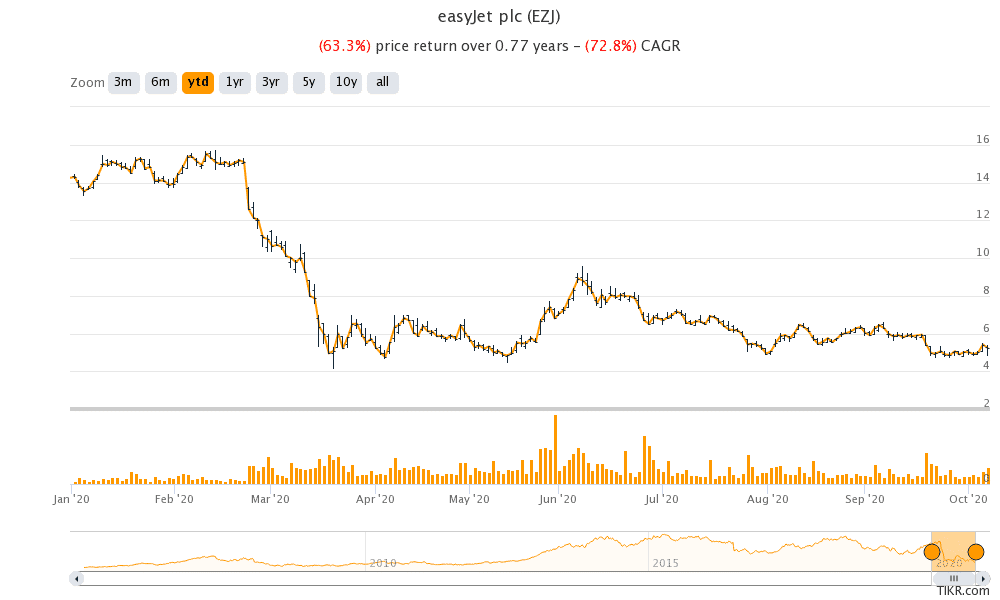 Cash burn
easyJet expects to burn around £700 million of cash in the fiscal fourth of 2020 as compared to £774 million in the sequential quarter. While the company's cash burn rate improved in the quarter it is still too high for comfort.
The airline industry is capital intensive in nature and companies have high operating and financial leverage. Flying at less that installed capacity takes a toll on airline companies' profitability due to lower fixed cost absorption.
easyJet seeks government support
Calling upon for help from the government, Lundgren said "aviation continues to face the most severe threat in its history and the UK Government urgently needs to step up with a bespoke package of measures to ensure airlines are able to support economic recovery when it comes." However, he added, "easyJet came into this crisis in a very strong position thanks to its strong balance sheet and consistent profitability. This year will be the first time in its history that easyJet has ever made a full year loss."
The aviation sector is in trouble
The aviation sector is in deep trouble this year as the pandemic has hit the industry hard. The pain is felt by aircraft manufacturers like Boeing and Airbus as well as parts suppliers like engine makers Rolls-Royce. Warren Buffett-led Berkshire Hathaway also took a massive $9.8 billion write-down on its subsidiary Precision Castparts that manufacturers parts for aircraft makers.
American Airlines and United Airlines have announced combined furloughs of 32,000 as the Congress hasn't yet passed the stimulus bill. President Trump has urged lawmakers to approve a stimulus for the ailing US airline industry. The previous stimulus helped US airline companies pay their employees. Federal support is crucial for the beleaguered airline industry as demand has waned during the pandemic.
Analysts on easyJet
"The likely impending pressure on the consumer could have further implications for the hospitality and leisure sectors," said Richard Hunter, head of markets at Interactive Investor. He added, "Meanwhile, the airlines remain in fight rather than flight mode, conserving capital in any way possible, as evidenced by some of the measures announced today by easyJet following the halving of passenger numbers due to the pandemic."
Susannah Streeter of Hargreaves Lansdown is not too optimistic on easyJet's outlook. "The situation is expected to deteriorate over the winter as infections increase, customers remain fearful of flying and tough quarantine rules are kept in place. That is why the company is forecasting that it will only be able to fly a quarter of its planned capacity in the first quarter of 2021," said Streeter.
EasyJet's 2020 performance
EasyJet shares are down 63% so far in 2020. It made a 52-week high of 1,570p in February but tumbled to a 52-week low of 410p as stock markets crashed in March. While easyJet shares are up almost 25% from their 52-week lows, they have been very volatile this year. easyJet share was trading 2.6% down at 509.41p at 10:15 AM London time today.