How to Buy American Airlines Shares Online in the UK
Fact Checked
Everything you read on our site is provided by expert writers who have many years of experience in the financial markets and have written for other top financial publications. Every piece of information here is fact-checked.
Disclosure
Please note that we are not authorised to provide any investment advice. The information on this page should be construed for information purposes only. We may earn commissions from the products mentioned on this site.
The COVID-19 pandemic took a major toll on airlines around the world. In the US, where the pandemic has remained out of control for much of the year, airlines have been hit particularly hard. American Airlines in particular, one of the flagship carriers in the US, is down nearly 55%.
American Airlines is far from out of the woods, with air traffic still well below normal and economic stimulus talks in the US stalled. But the crisis also represents a chance for UK traders to pick up shares of a major US airline at a bargain price.
If you want to trade American Airlines right now, this guide is for you. We'll show you how to buy American Airlines shares online in the UK and look at the pros and cons of owning this stock today.
Step 1: Find a UK Stock Broker That Offers American Airlines Shares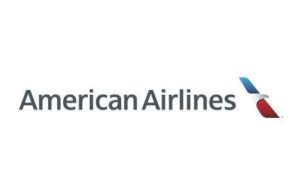 American Airlines trades on the NASDAQ stock exchange in the US, so the easiest way to get your hands on shares in the UK is to go through an online stock broker. UK traders have a ton of options for brokers since this is a very popular stock.
However, there's more to choosing a broker than just finding one that offers American Airlines shares. It's important to look carefully at whether a prospective broker enables you to buy shares outright or trade CFDs (contracts for difference).
You should also check on a broker's fee structures. Some UK brokers offer commission-free trading, while others charge several pounds per trade.
Finally, make sure to inspect the trading tools and platform that a broker offers. Many brokers provide you with dedicated trading platforms and charting software. Some software packages are very user-friendly, while others are geared specifically towards advanced traders with a lot of experience in the market.
We're here to help you find the best broker to buy American Airlines shares. Let's take a closer look at two of our favorite platforms in the UK:
1. eToro – Buy AAL Shares with No Commission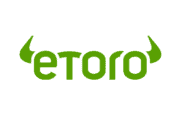 eToro is our top-rated broker for buying American Airlines shares in the UK. This broker offers 0% commission trading for stock trading, CFD trading, and ETF trading. Plus, you get access to more than 800 stocks and 450 ETFs from exchanges as wide-ranging as London, New York, Tokyo, and Hong Kong.
One of the great things about eToro is that it comes with a very robust trading platform. You can access technical charts for any shares the broker carries. Take your analysis to the next level with more than 100 built-in indicators and drawing tools, or utilize eToro's economic calendar and news feed.
eToro also has a vibrant social trading network where you can interact with thousands of other UK traders. Swap ideas about what stocks to trade, gauge sentiment around American Airlines stock, and see what strategies other traders are using to beat the market. eToro supports copy trading, too, so you can set your portfolio to automatically mimic the positions of professional traders.
Pros
Fully commission-free trading
800+ global stocks and 450+ ETFs
Buy shares outright or trade CFDs
Excellent charting and analysis platform
Includes social trading network
Cons
67% of retail investor accounts lose money when trading CFDs with this provider.
2. Fineco Bank – Low-cost Share and ETF Investing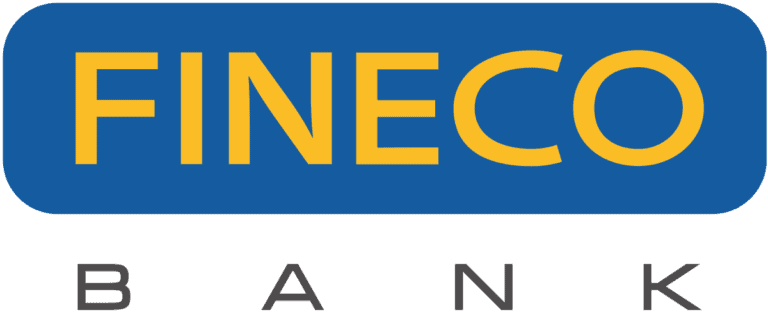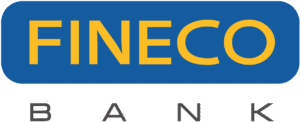 Fineco Bank is an inexpensive option for buying shares, ETFs, and mutual funds from the UK, US, and Europe. This broker doesn't charge any trade commissions or spreads for its investment products. Instead, you pay a simple 0.25% fee per year based on the value of your share dealing account. For many investors, this works out to be cheaper than a traditional spread- or commission-based trading account.
This broker is built primarily around fund investing and offers a number of tools to help you build a diversified portfolio. That said, the broker also offers a heavy-duty trading platform called PowerDesk, which caters to the needs of more advanced stock traders. It comes packed with technical indicators and drawing tools, plus access to news and alerts.
The only complaint we have about Fineco Bank is that the user interface isn't as sharp as what you get with eToro. That said, the broker does offer a capable mobile trading app that allows you to stay on top of the market on the go. It's a powerful app that includes most of Fineco Bank's desktop functionality, like technical analysis and market research.
Pros
Flat 0.25% annual fee
No commissions or spreads
Trade stocks, ETFs, and funds
Includes powerful PowerDesk trading platform
Mobile app for trading on the go
Cons
Desktop interface isn't always easy to use
Step 2: Research American Airlines Shares
Whether you're looking to invest in American Airlines or similar companies like Dart Group, EasyJet or British Airways, you should always do your research.
American Airlines has had a difficult year, and the shares are trading at just a fraction of what they cost going into 2020. But before you pull the trigger on American Airlines stock, it's important to know what you're getting into.
So, let's take a closer look at American Airlines and explore whether it's worth buying shares right now.
American Airlines Share Price History
American Airlines is the largest airline in the world by fleet size, passenger traffic, and revenue per mile flown. In normal years, the company flies more than 500,000 passengers in the US and more than 50 countries around the world every day. American has 10 different hubs spread across the US, with its headquarters in Dallas-Fort Worth, Texas.
American Airlines stock IPO'd on the NASDAQ stock exchange in 2013 in an unusual format. The listing came after American's parent company, AMR Corporation, declared bankruptcy in 2011 and subsequently merged with US Airways. The new American Airlines was the result of the merger, and existing AMR and US Airways shareholders were given stock during the IPO process.
The shares debuted around $25, but quickly climbed to more than $50 by early 2015. American's share price has been volatile since that time, diving to under $30 per share in 2016 before rebounding to over $50 again in 2017.
At the start of 2020, American Airlines shares were trading around $29 per share, but the stock fell to a low of just $9 per share in April at the coronavirus pandemic took hold in the US. Shares have since rebounded to around $12.50, which is more than 50% below the price at the start of the year and roughly one-quarter of the share's high-water mark in 2017.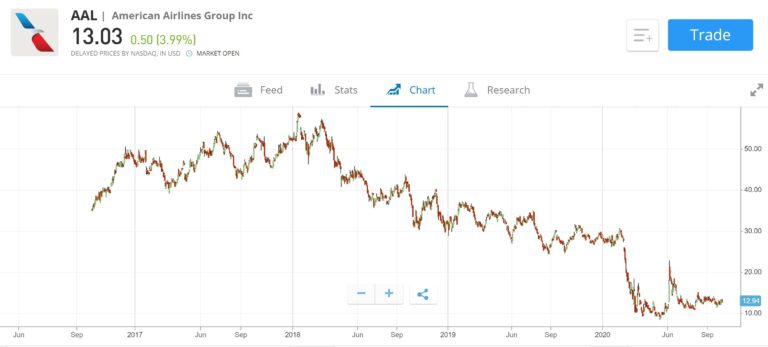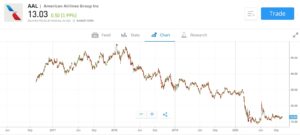 Notably, American Airlines had been in the process of boosting its stock price before the pandemic by buying back shares. However, all share buybacks were halted in April as a condition for accepting bailout money from the US government under the pandemic relief stimulus package.
American Airlines Shares Dividend Information
American Airlines has paid out a small dividend over the past several years, although it's not typically considered a high yielding dividend stock. The company paid out around $0.39 per share each quarter, which corresponded to a dividend yield of around 1%. The dividend was suspended indefinitely along with American's share buyback program, as a condition of the company accepting money from the US government.
Should I Buy American Airlines?
While American Airlines is priced very attractively when you look at its share price at the beginning of the year, there are several reasons to be wary about buying stock in this company. That said, American Airlines shares could be a good long-term investment for UK investors who are bullish about the long-term recovery of the airline industry.
American Will Likely Survive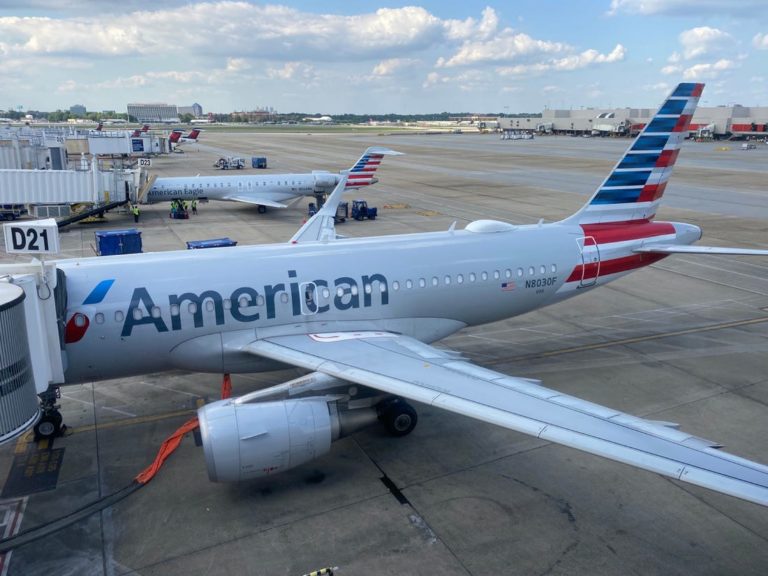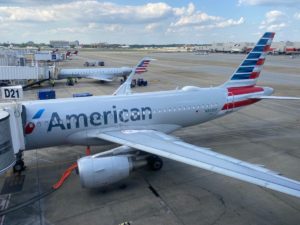 The first and most important thing to say about American Airlines is that the airline seems like it will survive the COVID-19 crisis. While that is easy to say now, it was widely predicted earlier in the year that a major US airline would declare bankruptcy.
Thanks to the US stimulus package passed in April, American was able to get access to nearly $11 billion in government funds. Although the company bled $55 million per day in operating costs through much of the summer, it still has $10 billion in cash thanks to new debt it was able to raise.
If you are interested in a long-term position in American Airlines, this liquidity is key. The company's war chest should be more than enough to see it through until air travel picks back up, likely in 2021 or 2022. American Airlines may not be profitable for several years, but the stock probably won't be worthless in a few months' time.
Debt is a Major Burden
While American Airlines will survive the pandemic, don't expect it to come out as strong as it went into the crisis. American has survived largely by taking on new debt – to the tune of $40 billion. Interest rates on that debt are low, but it will still take the airline many years to pay all that money back.
Until its debt obligations shrink, the share price is likely to remain depressed. In addition, all that debt means that American Airlines won't be buying back shares or restarting its dividend payouts anytime soon. The company's buyback program played a major role in propping up its share price in previous years, so this will further hinder appreciation.
Better Days Down the Line
The one bright spot for American Airlines is that the pandemic is giving it a chance to rethink how it does business. As the largest carrier in the US and the world, American isn't exactly nimble and there's more than a little bloat in the company's routes and schedule.
Coming out of the crisis, expect to see a more streamlined company with fewer unnecessary expenses. American is also likely to trim low-margin routes that are costing the company a significant amount of money while passenger volume is down. All that means that American's margins could improve over time, although this will likely take several years or longer to play out.
Step 3: Open an Account and Deposit Funds
Want to buy American Airlines shares before the stock has a chance to recover? You can buy this airline stock today through eToro and pay absolutely no commission. We'll walk you through the process of opening an account and purchasing your first shares.
To get started, visit eToro's website and click 'Join Now.' Create a username and password for your account and then enter details including your name, email, and phone number.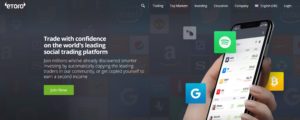 eToro complies with UK government regulations, which require that you verify your identity before trading. You can complete this step by uploading a copy of your driver's license or passport and a copy of a recent utility bill or bank statement.
Now you can deposit funds to your eToro account. The broker requires a minimum deposit of £140 and offers several convenient ways to pay, including:
Debit card
Credit card
UK bank transfer
PayPal
Neteller
Skrill
Step 4: Buy American Airlines Shares
With your account funded, you're ready to buy American Airlines shares on eToro. Go to your account dashboard and enter 'American Airlines' in the search bar. When American Airlines appears in the menu, click 'Trade' to open a new order form.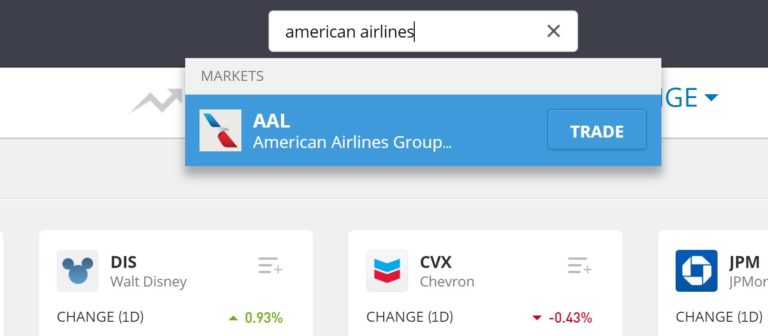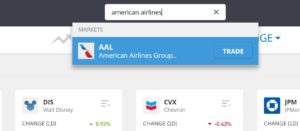 In the order form, enter how much money you want to invest in American Airlines. You can invest any amount over £40 since eToro allows you to buy fractional shares. You can also enter a stop loss level or take profit level to control your trading risk.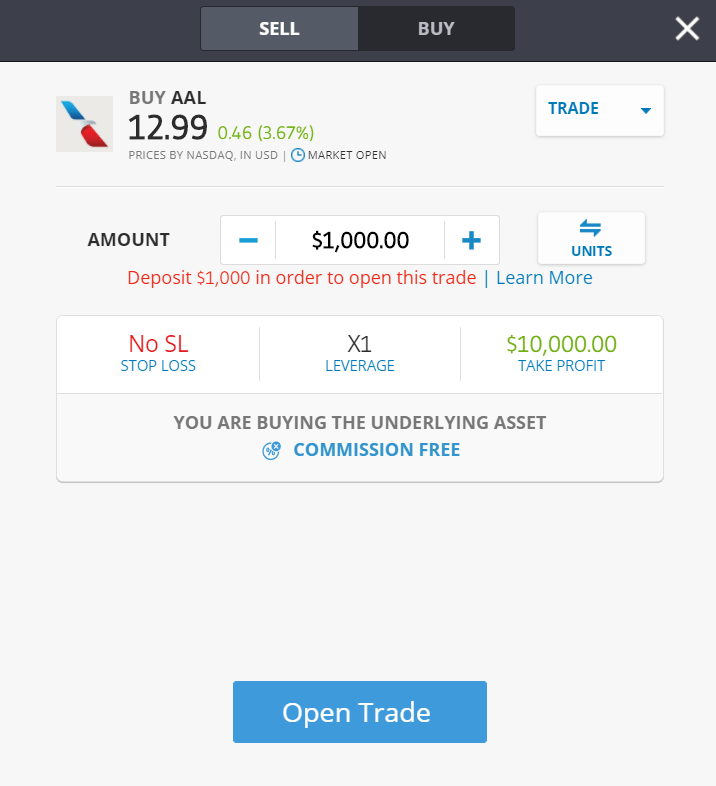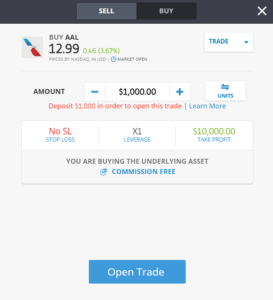 If you are trading American Airlines share CFDs, you can apply leverage of up to 5:1. However, keep in mind that leverage comes with additional fees and risk.
When your order is complete, click 'Open Position' to buy American Airlines shares.
American Airlines Shares: Buy or Sell?
American Airlines' share price has likely hit a durable bottom, or close to it. The company has gotten through the worst of the crisis and it is likely to make it to the other side without declaring bankruptcy. But American Airlines is also saddled with nearly $40 billion in debt and cannot support the stock buyback program that buoyed its share price in earlier years.
As a result, the stock is currently in something of a limbo state. There isn't likely to be much good news for American or major changes at the company until a COVID-19 vaccine is developed. Even then, it may take two years or longer for passenger traffic to return to pre-coronavirus levels. The main thing investors have to look forward to is that American Airlines may emerge a thinner, more streamlined, and more versatile airline.
If you're willing to hold American Airlines shares for the long term – that is, several years or more – this airline can be a worthwhile investment. The airline will eventually return to full operating capacity and pay down its debt. As that happens, the stock price should slowly but surely rise.
Other Airline Stocks
Interested in investing in other airline companies? Check out the list below.
The Verdict
American Airlines has had an incredibly difficult year. However, the company has survived the worst of the coronavirus pandemic's disruptions to its business and it shows every indication of making it through to 2021 and beyond without declaring bankruptcy.
Unfortunately, this stock doesn't seem poised for a quick turnaround. But long-term investors who are willing to buy American Airlines shares now and hold them for several years could reap steady returns as the company slowly returns to profitability.
Ready to buy American Airlines shares? You can invest today with eToro and pay 0% commission.
eToro – Buy American Airlines Shares with 0% Commission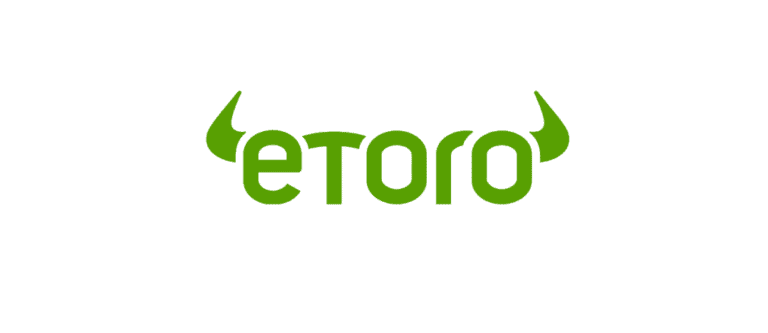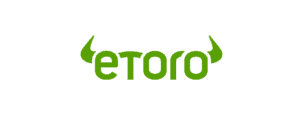 67% of retail investor accounts lose money when trading CFDs with this provider.
FAQs
What is American Airlines' ticker symbol?
Where are American Airlines' hubs?
How much revenue and profit does American Airlines make in a typical year?
When will American Airlines restart dividend payments?
Will American Airlines be taken over by the US government?