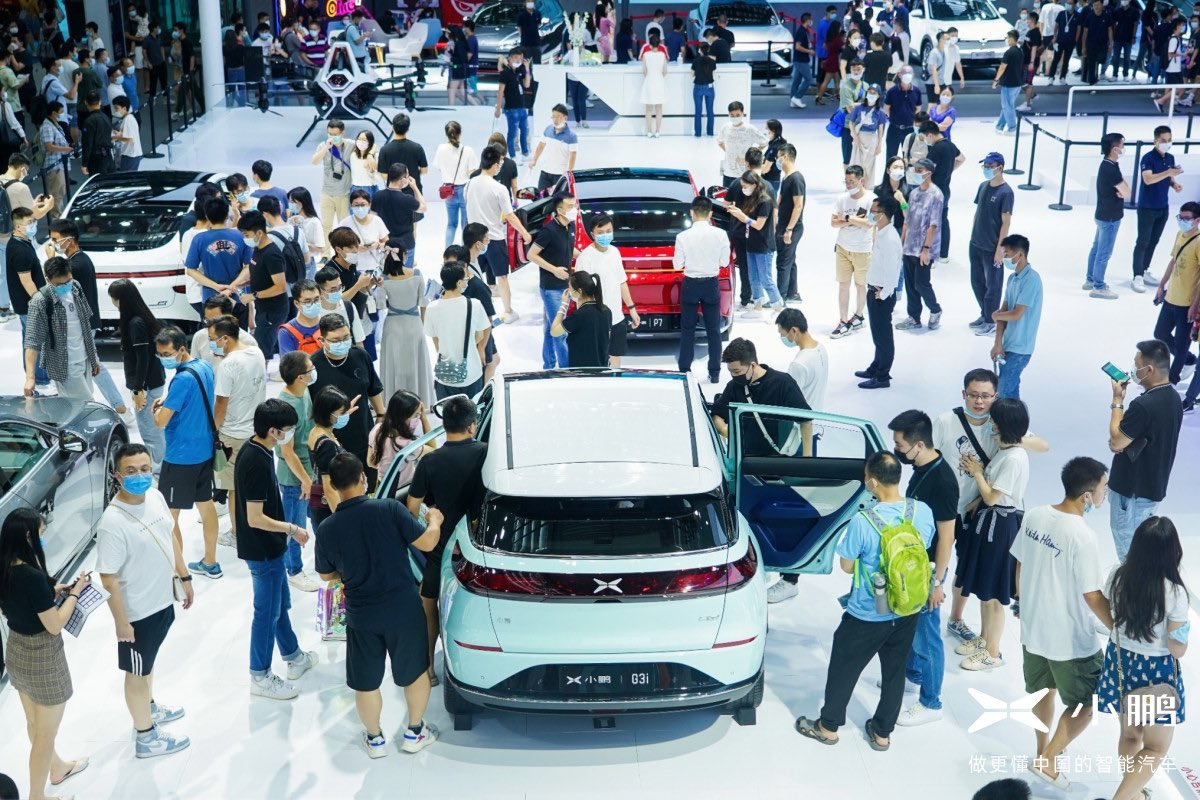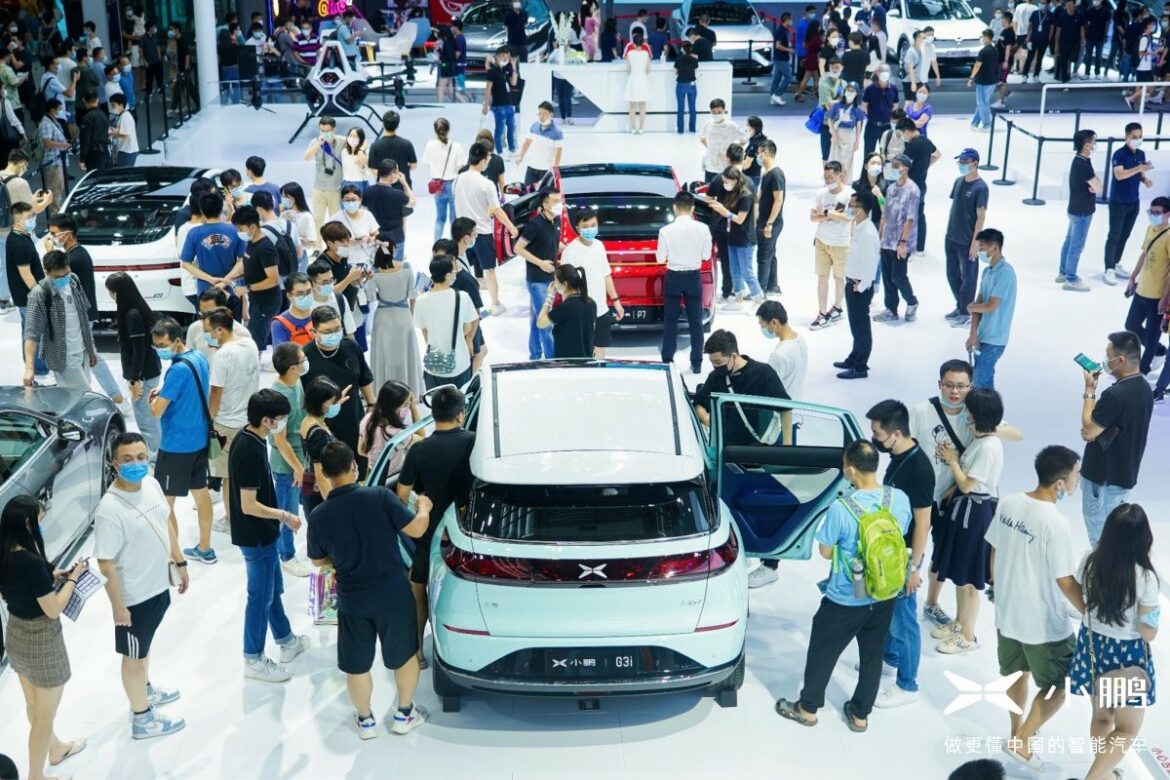 The competition in the Chinese EV (electric vehicle) industry has been intensifying. Now, Xpeng Motors has priced its P5 sedan below peers including Tesla Model Y SUV.
There are multiple players in the Chinese EV market. On one hand, we have the formidable Tesla which built its first Gigafactory outside the US in Shanghai. Then we have domestic Chinese players like NIO, Xpeng Motors, Li Auto, and BYD which is backed by Warren Buffett's Berkshire Hathaway. While China has pushed for consolidation in the domestic EV market and some of the smaller players have closed down, the country is backing at least two EV companies which include NIO and Xpeng Motors.
Chinese EV market
Apart from the pure-play EV companies, legacy automakers like Volkswagen are also aggressively targeting the country's EV market. Volkswagen has outlined aggressive vehicle electrification plans and intends to be the market leader by 2025. It's already the market leader in Europe. NIO is also entering the European market beginning with Norway.
Xpeng prices its P5
Xpeng has priced its P5 sedan between 160,000-230,000 yuan. In comparison, Tesla's Model Y SUV starts at 276,000 yuan. The Elon Musk run company had lowered the Model Y price in China amid the intensifying price war. The company produces the Model 3 sedan and Model Y SUV in the country. It recently launched the Model S Plaid version but at the last moment cancelled plans to offer the Plaid plus version which would have had a higher range and would have competed with Lucid Motors' upcoming Air sedan. Lucid is listing this week through a reverse merger with Churchill Capital IV.
Chinese EV companies reported strong June sales
Deutsche Motors is bullish on Xpeng stock and estimates that the company booked over 5,000 orders in the first seven hours. Xpeng delivered 6,565 cars in June which was 617% higher than the last year. It was a record month for the company. Xpeng's second-quarter deliveries rose 439% year-over-year to a record of 17,398 vehicles. Xpeng's deliveries were ahead of its guidance and it had given guidance of selling between 15,500-16,000 EVs in the quarter. NIO and Li Auto also sold more EVs in the month than they had guided for. Meanwhile, Xpeng sold fewer EVs than NIO and Xpeng in June.
EV companies are flush with cash
EV companies are flush with cash after multiple capital issuances. Last year, Tesla raised $13 billion and now has negative net debt. NIO also went on a capital raising spree and had cash of $7.3 billion on its balance sheet at the end of the first quarter. Xpeng had a cash pile of $5.5 billion at the end of the first quarter. It has added to its cash pile by going for a dual primary listing in Hong Kong where it raised $1.8 billion. The move helped the Chinese EV company to raise cash and also mitigate the risk of delisting in the US.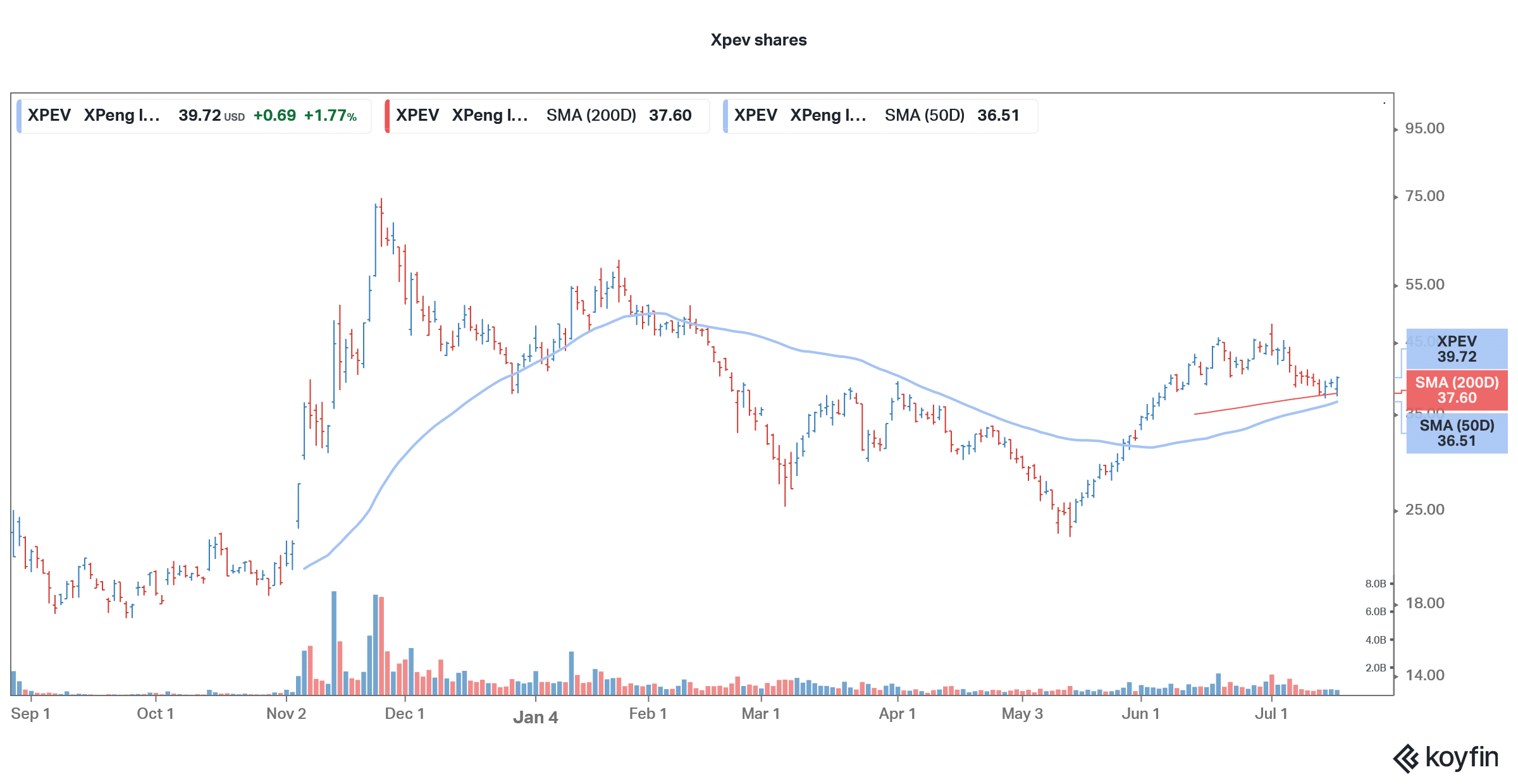 Xpeng went for a dual listing in Hong Kong
"A dual listing in Hong Kong provides US-listed Chinese issuers with an option to mitigate geopolitical tensions between the US and China," said Brian Gu, Xpeng's vice-chairman, and president. While he called it a "strategic decision" several Chinese companies have been looking at a dual listing amid fears of delisting in the US.
According to Gu, "But in the long run though, we would like to have a listing venue that get us closer to home because we're a consumer brand in China. Ultimately, we want our customers to be our shareholders, and having the dual primary listing status in HK (Hong Kong) will give us eligibility to be connected to Chinese capital markets." NIO and Li Auto are also reportedly considering a Hong Kong listing.
Xpeng G3i SUV
Earlier this month, Xpeng launched the G3i SUV whose deliveries are expected in September. "As a frontrunner of the smart electric vehicle industry, we not only strive to offer our customers the benefit of the most advanced technologies, but also to create cutting-edge cool products for the younger generations in China," said Xpeng CEO He Xiaopeng.
EV competition is heating up
Flush with cash, EV companies are planning a flurry of new models. To add to that, we could see a price war as companies try to cut prices in order to gain market share. Also, homegrown EV companies are now challenging Tesla's lead in the Chinese EV market.
Tesla has also faced a consumer backlash in the country amid allegations of poor customer service. The company's sales in the world's largest EV market fell in April which many attributed to the consumer backlash.
Tesla
However, Tesla's China sales in June recovered and it sold 33,155 cars in the month. "China started off very soft this quarter with a disastrous April performance although steady improvement throughout May and June were key and gives Tesla strong momentum heading into 2H with some of the PR nightmares/safety issues now under control in this key region," said Wedbush analyst Dan Ives.
Meanwhile, the price war and new models would mean that EV companies like Xpeng will continue to burn cash and post losses in the near foreseeable future. So far, only Tesla has managed to turn sustainably profitable even as the net profit margins are in the low single digits. Also, the profits have entirely come from sales of carbon credits.
That said, EV companies have been gradually improving on the financial metrics and the gross margins have been rising. However, the price war and higher input costs could pressure on EV companies' profitability in the near term.
Xpeng shares rose 1.7% yesterday despite the crash in US markets and were trading 0.7% higher in US premarket price action today.