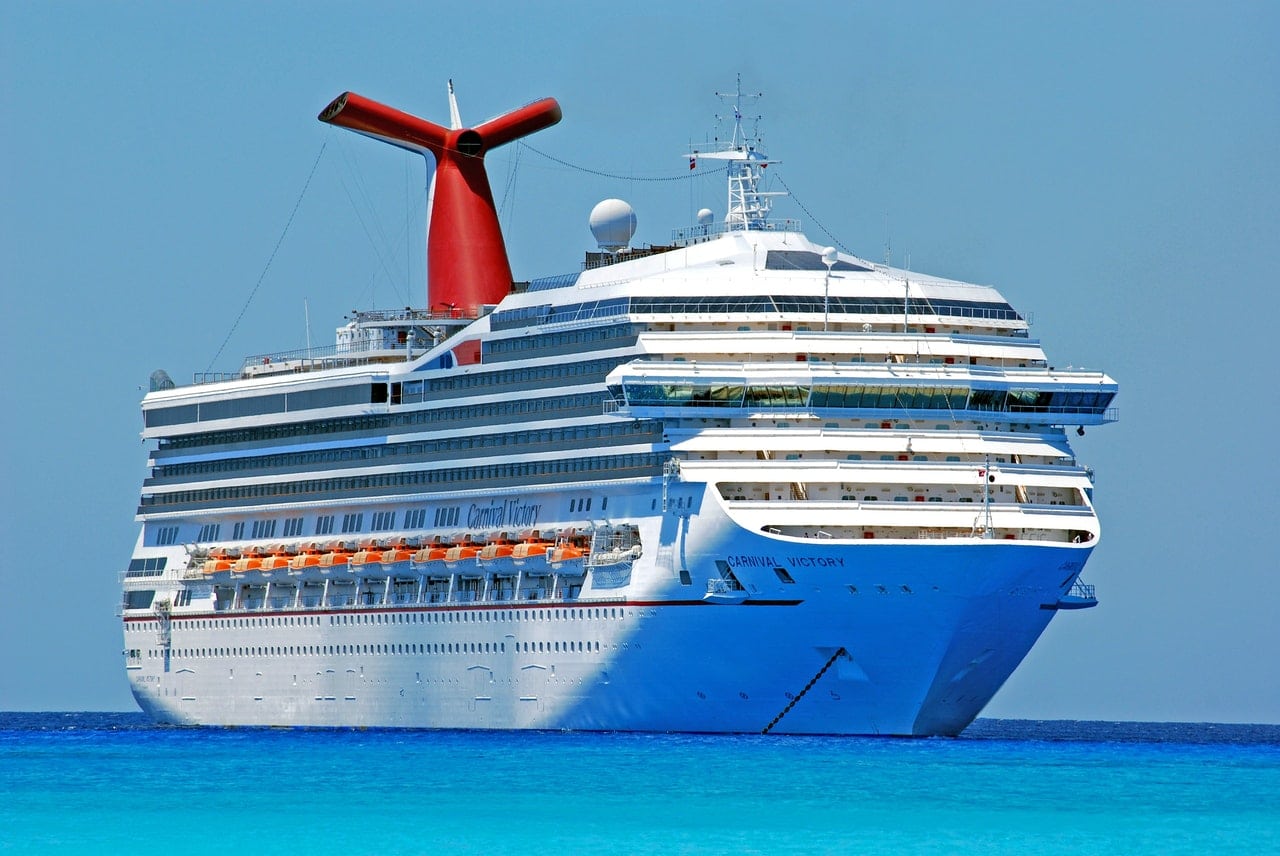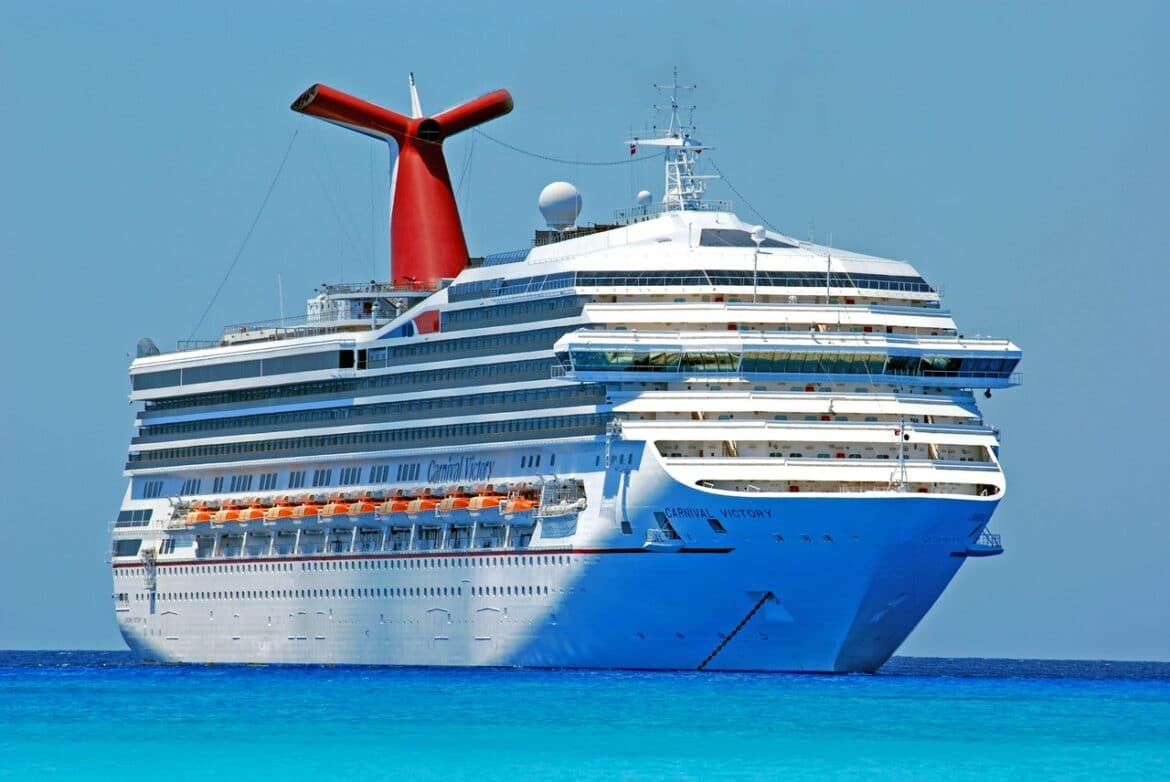 Shares of cruise operator Carnival were trading lower in early London price action today, extending their decline from yesterday. The company has announced a capital raise plan that has been weighing heavily on the shares.
Yesterday, Carnival announced plans to raise $500 million through an at-the-market equity offering program. The company intends to use the money to repurchase shares of Carnival Plc and general corporate purposes.
Carnival Corporation share issuance
The company said that "Carnival Corporation intends to sell the Shares in the Offering only when the ordinary shares of Carnival plc are trading in a United Kingdom market at a discount to shares of common stock of Carnival Corporation." This way, the company intends to capitalise on the price arbitrage between the London and US-listed shares. The company would therefore realise the "economic benefit" from the share issuance.
Carnival had $9.3 billion as cash and cash equivalents at the end of May. The company said that "We believe we have sufficient liquidity to get us back to full operations and continue to be focused on pursuing refinancing opportunities to reduce interest rates and extend maturities."
Cruise line shares tumble
Meanwhile, cruise line shares tumbled yesterday and there were high double-digit declines in almost all of them. Markets read the share issuance as a sign that more cruise operators will opt for a share issuance. While cruise activity has resumed in many jurisdictions, cruise companies might still have to grapple with cash burn in the medium term given the restrictions on cruise activity. The cruise industry has high operating leverage and continuing the operations at a lower capacity would mean negative operating leverage will come into play.
Carnival Corporation business update
Last week, Carnival released its second-quarter business update and said that it posted an adjusted net loss of $2 billion in the quarter. The company said that its monthly cash burn in the first half of the year was $500 million which was lower than what it had forecast. It attributed lower than expected cash burn to better working capital management and proceeds from the sale of ships.
The company sounded optimistic about the future and said "Booking volumes for all future cruises during the second quarter of 2021 were 45% higher than booking volumes during the first quarter of 2021." It added, "Cumulative advanced bookings for full year 2022 are ahead of a very strong 2019, despite minimal advertising."
It said that it has resumed operations with half of the capacity and expects to reach full capacity by the spring of 2022.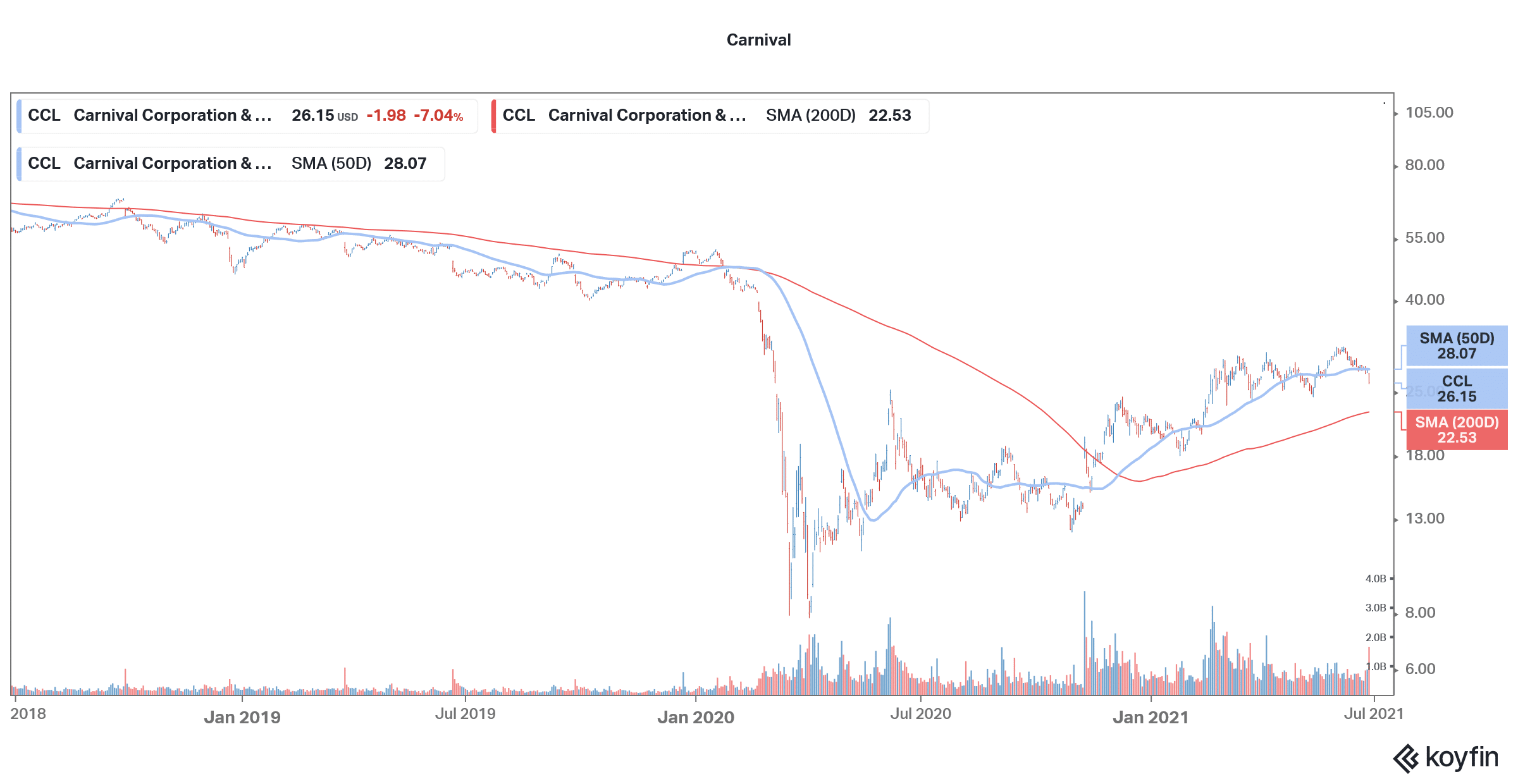 Analysts are turning bullish
Meanwhile, as the cruise activity gradually resumes, analysts are taking a bullish view of cruise operators. Earlier this month, Wolfe Research analyst Greg Badishkanian upgraded several cruise shares including Carnival, Norwegian Cruise, and Royal Caribbean.
"Our checks suggest improving booking / pricing trends out of North America over the past month, with stronger trends over the past week. While there is some lingering uncertainty surrounding the U.S. restart (CDC / Florida, etc.), we view those unknowns as largely transitory when viewed against the broader reopening backdrop," said Badishkanian in his note.
Cruise shares have rebounded
Cruise shares have rebounded sharply from their 2020 lows. The year was perhaps the worst in history for the sector. Cruise line shares were among the bottom performers in the S&P 500 last year and managed to avert bankruptcy through debt and equity issuance. Some of the cruise companies including Carnival had to resort to asset sales to raise funds.
However, things are looking up for the battered sector now with the economies reopening and the pent-up travel demand playing out. "Cumulative 2022 bookings are now up approx. +10% to +15% versus 2019 levels with signs of improving 1Q demand (especially in January). Pricing is up in the +15% to 25% range vs. 2019 before factoring in [future cruise credits]," said Badishkanian as he assigned a $32 target price for Carnival shares.
Carnival shares could see more upside
Badishkanian's target price implies a premium of 18% over the next 12 months. The shares have a median target price of $29.84 which is a premium of over 12% over current prices. Of the 21 analysts covering the shares, seven rate them as a buy while eight rate them as a hold. The remaining six analysts have a sell or equivalent rating on Carnival shares.
Meanwhile, looking at the medium to long term picture, while higher pent up travel demand will help buoy the earnings for Carnival, the company, like many other pandemic-hit companies, will have to pay a long-term price for the massive debt and equity issuance.
Carnival shares were trading almost 0.5% lower in early London trading today while the ADR was trading down 0.19%. The London-listed shares have a 52-week trading range of 782.11p-18920.20p. After the recent fall, the shares have dipped below the 50-day SMA (simple moving average) which is a bearish technical indicator.