Carnival Corporation & PLC is one of the world's largest cruise line companies. Well-known brands under its wings include P&O Cruises, Princess Cruises, and Seabourn. If you want to buy Carnival shares, you will need to use a UK broker that gives you access to the New York Stock Exchange.
In this guide, we explain how to buy Carnival shares in the UK. On top of discussing the best online share dealing sites to do this with, we also provide step-by-step instructions on how to make a purchase today.
In This Guide In This Guide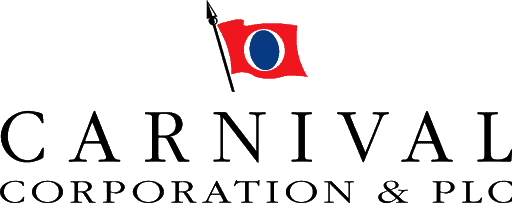 While some UK brokers give you access to international stocks, not all do. As such, your first port of call is to find a reliable UK share trading platform that offers US-listed companies.
Not only this, but you also need to ensure that your chosen platform offers competitive dealing fees, and that it supports your preferred payment method.
To help you along the way, below you will find a selection of popular UK stock brokers that allow you to buy Carnival shares online.
1. eToro – Leading Stock Trading Broker With No Commission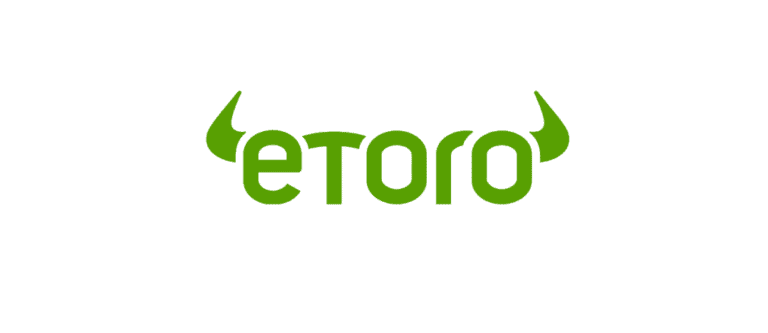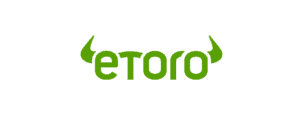 eToro is a user-friendly online share dealing site that also offers CFD products. The platform is hugely popular with first-time buyers, as making an investment takes just minutes. You simply need to register, deposit some funds, and choose how much you want to invest. After that –  you will have your hands on some Carnival shares.
The most appealing aspect of the end-to-end investment process is that eToro charges no share dealing fees. This means that the only trading cost that you need to factor into your margins is that of the spread. Outside of the NYSE – eToro gives you access to heaps of other shares. This includes 800 companies across 17 financial markets, so you can buy many of the best shares, including other travel-related companies like easyJet.
You will also find eToro a useful option for buying Carnival shares because it supports several payment methods. This includes a debit card, credit card, bank account, Paypal, Skrill, and Neteller. You can invest from just $50 (£40-ish) into Carnival Cruise shares too – which is great if you want to start off with really small stakes. You will, however, need to meet a $200 (£160-ish) minimum deposit.
One of the most notable aspects of eToro is that instead of being a regular broker, it's a social trading broker that allows you to engage with other users to discuss strategies and share tips. It even offers copy trading tools, meaning you can copy the entire portfolios of top investors!
We should also note that deposits at eToro come with a 0.5% currency conversion charge. This ensures that you are able to buy international stocks like Carnival without worrying about constant FX fluctuations. Withdrawals come with a fee too, albeit, this stands at just $5. When it comes to the broker's regulatory stranding, eToro is licensed by the FCA. Your funds will also be protected up to the first £85,000 via the FSCS.
Pros:
User-friendly online stock broker
Buy shares without paying any commission or share dealing charges
800+ shares listed on UK and international markets
Buy shares or trade CFDs
Social and copy trading tools
Accepts PayPal
Mobile trading app
Holds an FCA licence
Cons:
Not suitable for advanced traders that like to perform technical analysis
67% of retail investor accounts lose money when trading CFDs with this provider.
2. Plus500 – Commission-Free CFD Provider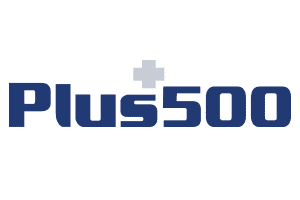 If you looking to gain exposure to Carnival shares on a short-term basis, then you might be more suited for a CFD platform. At the forefront of this in the UK market is Plus500. The online platform gives you access to thousands of financial instruments – including over 2,000 stock CFDs. This means that you can speculate on the short-term direction of Carnival shares.
More specifically, you will have the option of placing a buy (long) or sell (short) position at the click of a button. Plus500 also offers leverage facilities – which are available on all of its supported financial markets. In the case of stock CFDs like Carnival, this stands at a maximum of 1:5 for UK retail traders. A CFD trading platform like Plus500 is also beneficial from a cost-effective perspective.
This is because Plus500 does not charge any trading commissions. Much like eToro, this means that it is just the spread that you will need to pay. If you are looking to diversify across other stock CFD markets, you will find dozens of UK and international exchanges hosted at the platform. Plus500 gives you the option of trading via its web-based platform or mobile stock trading app. This ensures that you have access to your trading account at all times.
In terms of getting started, you will be able to open an account in minutes. Upon uploading some ID you will then need to meet a £100 minimum deposit. The platform accepts debit cards, credit cards, bank account transfers, and Paypal. All payment options are instant apart from a bank wire. Finally,  Plus500UK Ltd is authorized & regulated by the FCA (#509909). Its parent company – Plus500 Ltd, is publicly-listed on the London Stock Exchange.
Pros:
Commission-free CFD platform – only pay the spread
Thousands of financial instruments across heaps of markets
Retail clients can trade stock CFDs with leverage of up to 1:5
Mobile trading app
Takes just minutes to open an account and deposit funds
FCA regulated
Cons:
CFDs only
More suitable for experienced traders
72% of retail investors lose money trading CFDs at this site
Carnival Corporation & PLC operates in an industry that was heavily impacted by the COV-19 pandemic – travel cruise liners. As a result, you need to spend some time researching the company before making a financial commitment. This will ensure that you do not buy Carnival shares in the UK without having first done your homework.
Carnival is one of the world's largest travel cruise companies with over 10 ship liners under its belt. This includes AIDA Cruises, Cunard Line, Holland America, and P&O Cruises. The company first went public way back in 1987 – opting for the New York Stock Exchange. Since then, the firm has initiated two stock splits – both of which were on a two-for-one basis.
Carnival shares were originally priced at $3.87 – which is adjusted as per the aforementioned splits.  At the time of writing in July 2020, the Carnival share price is $15.47. However, this is worth just a fraction of the company's previous all-time highs. This feat was last achieved in early 2018 – where the shares were priced at just under $70 each.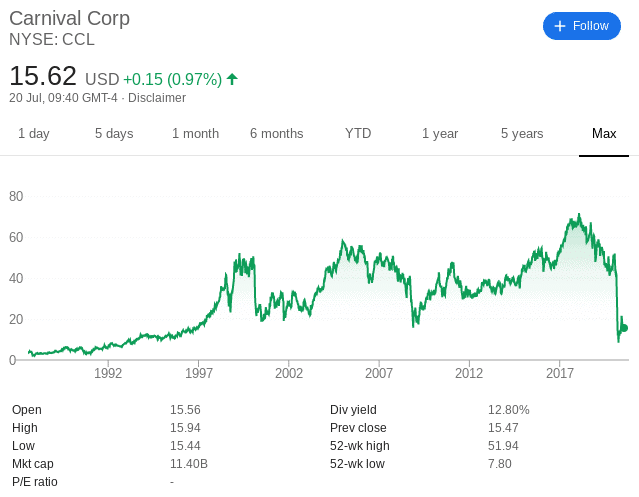 Based on current prices, this represents a huge decline of over 77%. To no surprise, the vast bulk of this decline occurred in early 2020 in response to the wider COV-19 pandemic. After all, the luxury travel industry came to a halt once governments around the world begun placing restrictions on the free movement of people.
The Carnival share price actually stood at around $51 at the turn of the year, and went as low as $7.80 in March. That translates into a near-on three-month drop of 84%. The good news for investors is that Carnavial shares have since shown signs of a recovery. Based on today's price Carnival shares of $15.47, Carnival shares have increased by 98% since its 2020 lows.
Carnival shares had a long-standing track record of yielding dividends. That was until the impact of the COV-19 pandemic came to fruition. As such, the firm announced in March 2020 that it was to suspend dividend distributions until further notice.
Make no mistake about it – the current COV-19 crisis means that investing in a travel-related stock like Carnival is high risk. After all, there is no knowing how long it will be before the masses feel comfortable travelling again. You also need to factor in a potential re-visit of a wider travel ban. If this is the case, whether or not Carnival has the financial means to survive remains to be seen.
Nevertheless, it's not all doom and gloom for the multi-billion dollar cruise company, so below you will find some of the reasons why Carnival shares could be a good addition to your stock portfolio.
Huge Discounts Available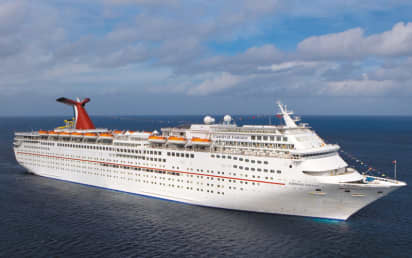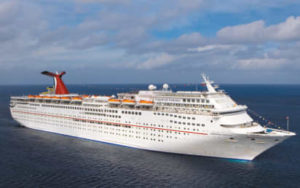 While some of the largest companies in the world saw stock declines of between 30-50% in March 2020, nothing quite matches the capitulation of Carnival shares. As we noted earlier, the firm lost close to 84% in a matter of three months.
However, the stocks have since increased by over 98%, meaning that shrewd investors that timed the market wisely are staring at huge short-term gains. With that said, there could be further gains ahead for Carnival. We say this because the stock was priced at around the $51-mark at the start of the year.
Nobody could have predicted just how severe the pandemic would become, with the subsequent outcome arguably having no correlation to Carnival and its wider business model. As a result, if and when the cruise travel industry returns to pre-COV-19 levels, a medium-to-long-term target of $51 could be reasonable. If it is able to achieve this feat, it would require gains of 229%.
Advanced Bookings for 2021 Look Promising
According to The Street, management at Carnival has advised that advanced bookings for 2021 "remain within historical ranges at prices that are down in the low to the mid-single-digits range". This is welcome news for investors – as was illustrated in a 10.8% share price increase from the previous day of trading (July 11th).
Reduction of Operating Costs and Access to Liquidity
There is no getting away from the fact that at a monthly burn-rate of $650 million – Carnival is facing a significant cash crisis. With that being said, management at the company has since announced that they have cut operating costs by over $7 billion, with a further $5 billion of expenditures being reduced over the next year and a half.
Expect more cost-cutting endeavours in the very near future. Furthermore, and perhaps most importantly, Carnival has also secured over $10 billion in liquidity. This will ensure that the firm is well-prepared for any further disruptions to the wider cruise travel industry.
Step 3: Open an Account and Deposit Funds
The next part of the Carnival share purchase process requires you to open an account with your chosen brokerage firm. Irrespective of which platform you sign up with, the process remains largely the same. However, in order to show you exactly what you need to do to invest in stocks, the guidelines outlined below are based on our recommended broker, eToro.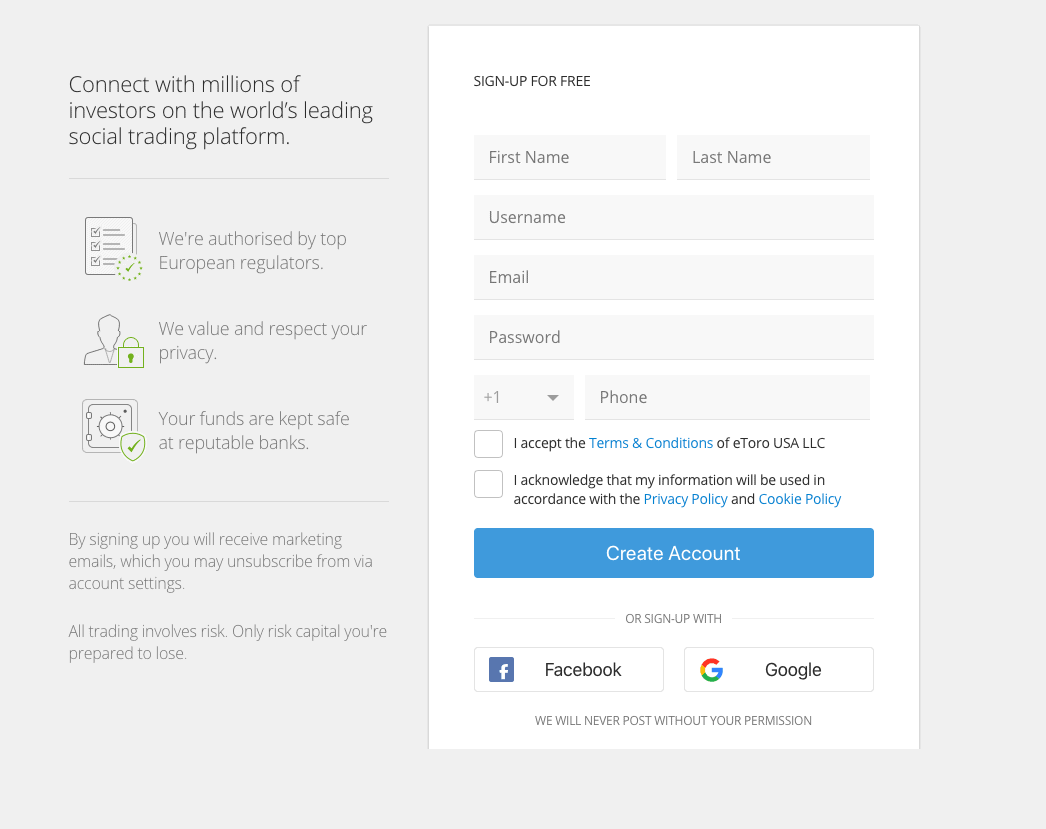 Once you head over to the eToro website and click on the respective account opening button, you will need to enter some personal information.
This will include your:
Full Name
Home Address
Date of Birth
National Insurance Number
Email Address
Phone Number
After that, you will need to upload some ID documents. This follows standard AML (anti-money laundering) regulations and will require a copy of your passport or driver's license. You will also need to provide a document that proves your residential address – such as a utility bill or bank account statement.
Note: If you don't have the above documents to hand, you can still proceed with a Carnival share purchase. However, you will be limited to an approximate deposit limit of £1,800, and you won't be able to make a withdrawal request. 
You will then be asked to make a deposit. As we covered earlier, this stands at $200 and will incur a 0.5% currency conversion fee.
Supported deposit options include:
Debit Card
Credit Card
Paypal
Skrill
Neteller
UK Bank Transfer
As soon as your deposit is credited – head on to step 4.
To avoid the need to scroll through 800+ stocks, simply enter 'Carnival' into the search box at the top of the screen.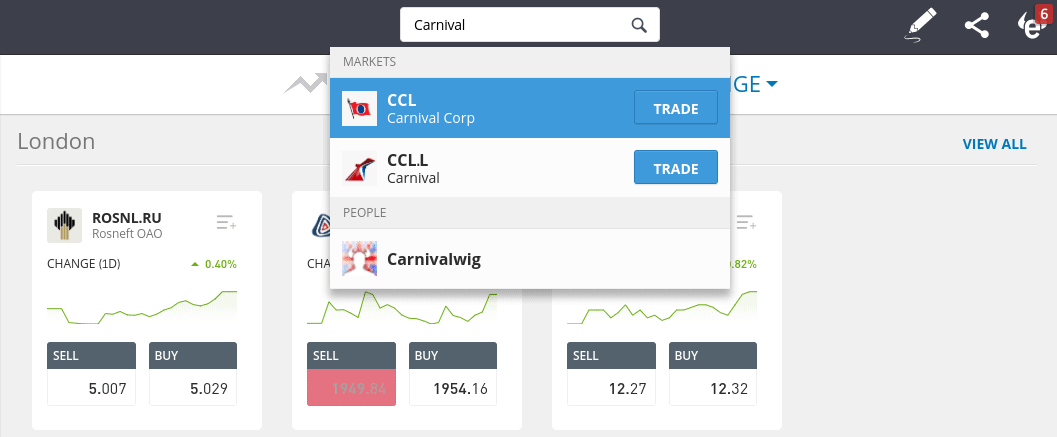 Then, click on the blue 'Trade button.

Finally, enter the amount that you wish to invest – in US dollars. This needs to be at least $50 – which is about £40. Once you click on the 'Open Trade' button, your Carnival share purchase will be complete.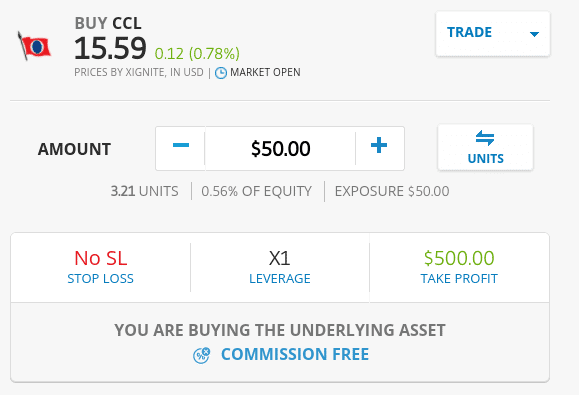 If the stock purchase was made outside of standard opening hours, then your order will be executed as soon as the market opens.
The Verdict
In summary, Carnival shares are not likely to be at the top of your list if you are the type of investor that targets strong and stable companies. After all, the travel cruise stock has seen a share price decline of over 70% in 2020 alone. As it remains to be seen if and when the travel industry will get back to pre-COV-19 levels, buying Carnival Cruise Line shares is fraught with risk.
However, some would argue that at current prices, you can get yourself some shares at a heavy discount. If you are looking to buy shares in Carnival today, eToro allows you to do this on a commission-free basis. Simply open an account and meet a $200 minimum deposit, and you can buy Carnival shares in a matter of minutes.
Simply click the link below to get started!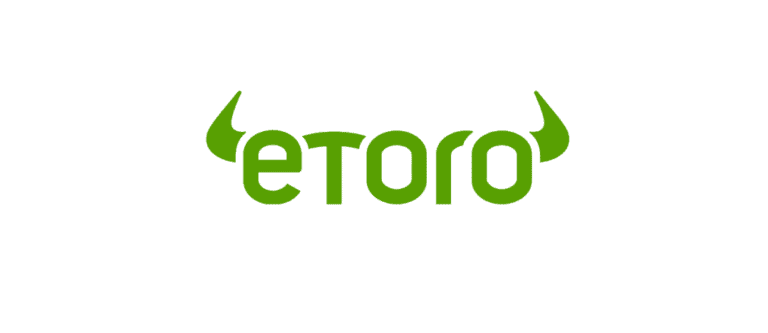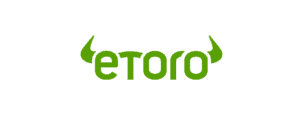 67% of retail investor accounts lose money when trading CFDs with this provider.
FAQs
How much were Carnival shares when the firm first went public?
Based on adjusted prices for its two 2-for-1 stock splits, Carnival shares were initially priced at $3.87. The IPO in question occurred in 1987 on the New York Stock Exchange.
How much does it cost to buy Carnival shares in the UK?
The costs involved will vary depending on your choice of broker. In most cases, you will need to pay a currency conversion fee as you will be accessing a non-UK exchange. eToro, for example, charges 0.5% when you first make a deposit. After that, you can buy shares in the UK and overseas without paying any commissions.
Does Carnival pay dividends?
Carnival was a consistent dividend payer until the COV-19 pandemic came to fruition. It made the decision to suspend Carnival shares dividends until further notice in March 2020.
How many stock splits has Carnival undertaken?
Carnival has undertaken two individual stock splits - both on a 2-for-1 basis. This happened in 1994 and again in 1998.
How do I buy Carnival shares from the UK?
You simply need to find an online broker that gives you access to the New York Stock Exchange. Then, upon depositing funds, and you can buy Carnival Cruise shares at the click of a button.