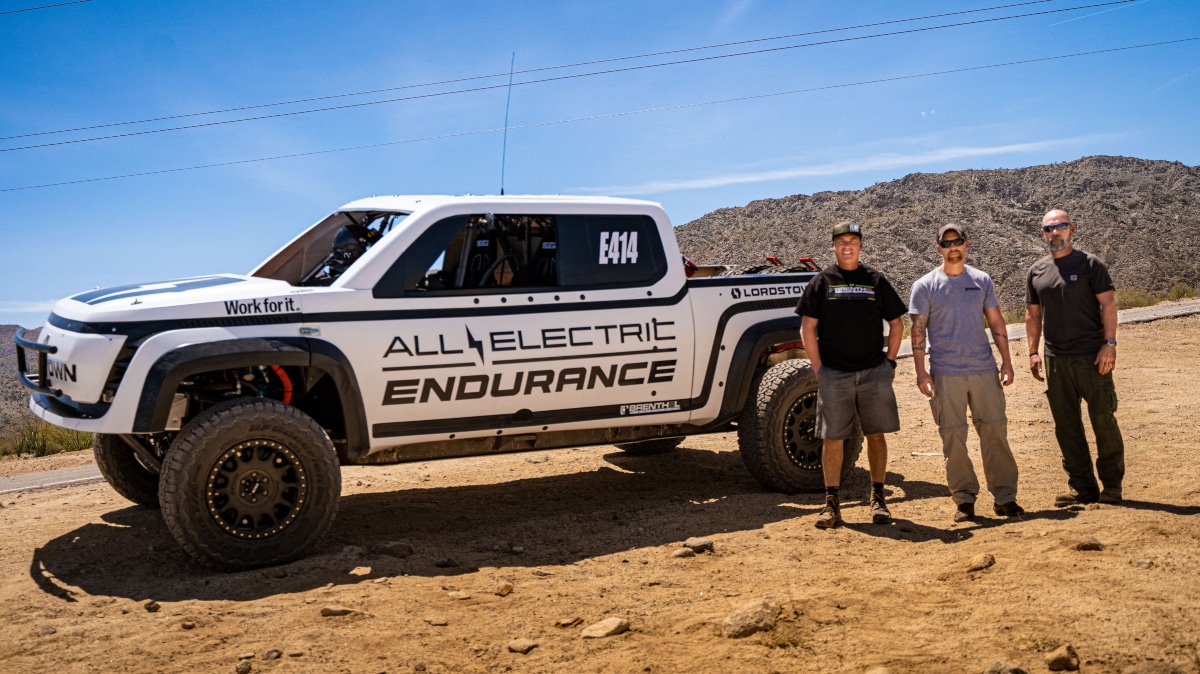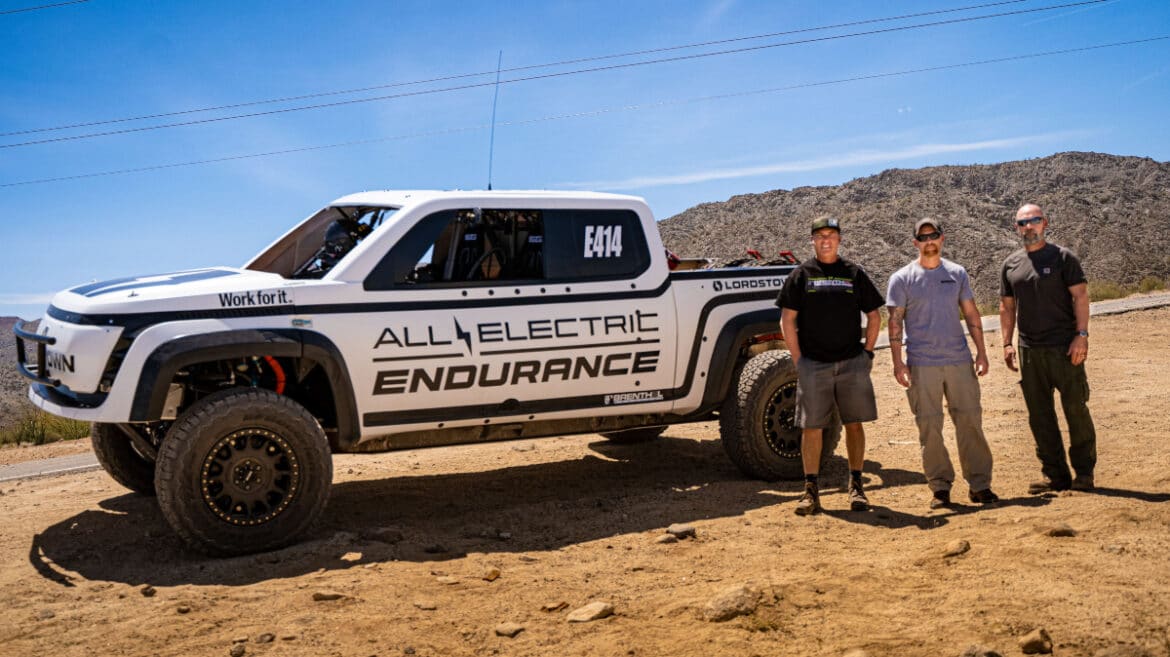 Shares of electric vehicle startup company Lordstown Motors fell sharply yesterday after it raised concerns over its ability to continue the business amid a high cash burn. Can the shares recover from the slump?
"The company believes that its current level of cash and cash equivalents are not sufficient to fund commercial scale production and the launch of sale of such vehicles," said Lordstown in an SEC filing yesterday. It also raised "substantial doubt" about the ability to continue the business as a "going concern."
NIO had also raised concern in 2020
Last year, NIO had also raised concern over its ability to continue as a going concern. However, the company not only survived by thrived last year. Its shares jumped over 1,100% in the year and outperformed Tesla as well as other Chinese electric vehicle companies. Lordstown shares also made an all-time high of $31.80 in 2020 as electric vehicle shares were in huge demand.
At the beginning of 2020, things looked quite bleak for NIO. It had a massive debt load while it was burning millions of dollars of cash every month. The company was also making negative gross margins which was not a healthy sign. A bankruptcy looked imminent for NIO shares towards the beginning of 2020.
NIO went on a capital raising spree
However, the company went on a capital raising spree in 2020. It started by issuing convertible notes at a discount. However, soon the Hefei Municipal Corporation came forward to invest in the company and provided it with the much-needed cash. The investment underlined the tacit backing that NIO has from the Chinese government.
As its share price increased, NIO issued shares thrice to raise cash. The company had cash and cash equivalents of $7.3 billion at the end of the first quarter of 2021 which can take care of its cash burn and growth for the next few years.
Lordstown Motors would have to raise cash
Coming back to Lordstown Motors, it does not the has the privilege of getting a government bailout. Also, capital market conditions have hardened for electric vehicle companies. While these companies could easily raise cash by selling shares in 2020, things are a lot different now. Markets are looking at every capital raise with suspicion and shares have fallen after announcing a capital raise.
This is unlike 2020 where Tesla shares actually increased after it announced a share sale. Tesla ended up raising $13 billion last year and has a very comfortable cash position. Li Auto and XPeng also issued shares in 2020 within months of their IPO.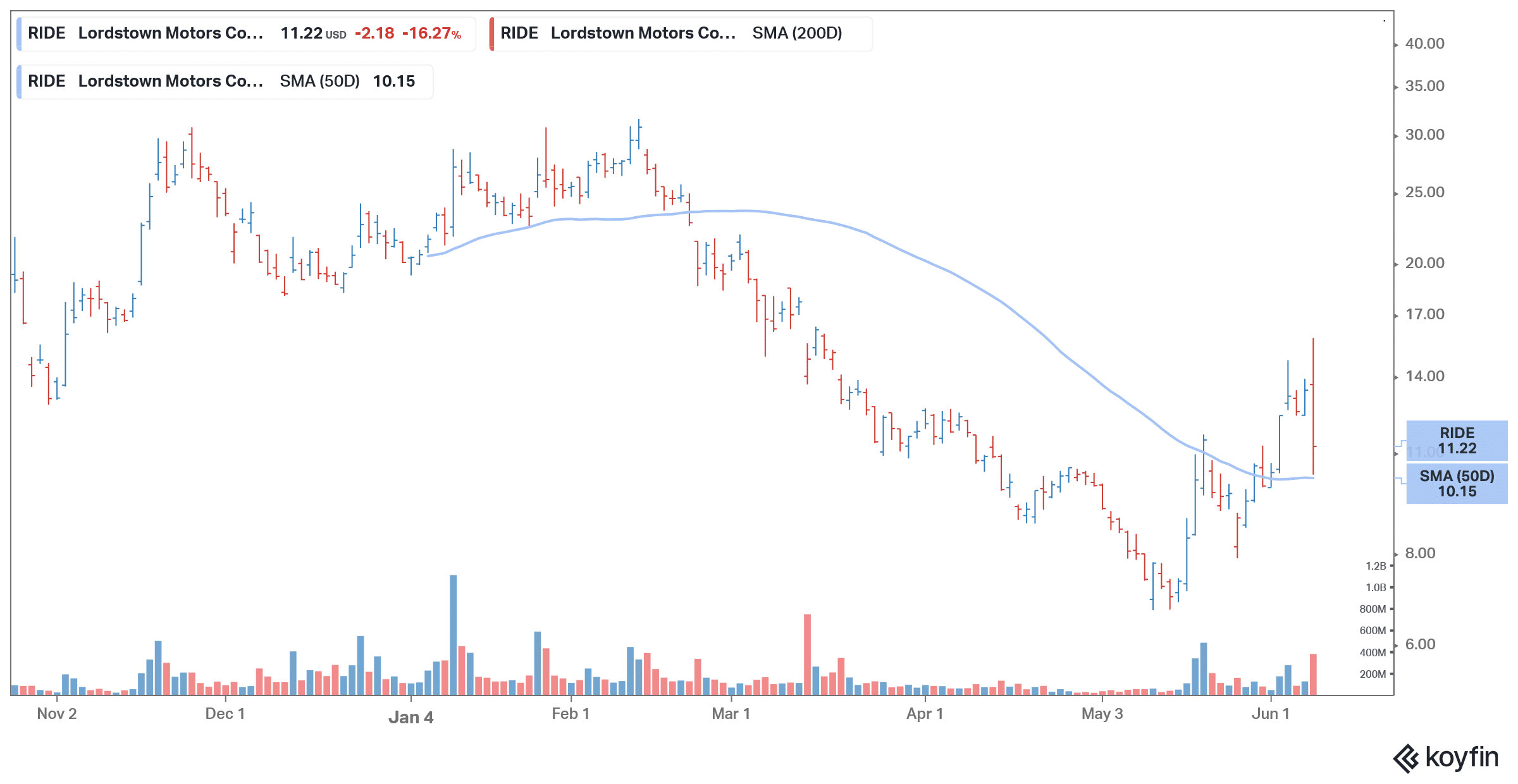 Lordstown shares have looked weak since the listing
Meanwhile, Lordstown Motors shares have been weak after the company went public through a reverse merger with DiamondPeak Holdings. While the broader sell-off in pre-revenue electric vehicle shares took a toll on Lordstown shares, company-specific factors also dragged them lower.
Last year, short-seller Hindenburg Research had accused Lordstown of fraud and inflating its order book. Commenting on the 100,000 pre-orders that Lordstown Motors touted, Hindenburg said that "Our conversations with former employees, business partners and an extensive document review show that the company's orders are largely fictitious and used as a prop to raise capital and confer legitimacy."
Notably, in the absence of other metrics to value their shares, electric vehicle start-up companies have been publicising their pre-orders which can be made for as low as $100 in some cases. Even Tesla has played the "pre-order game" pretty well. However, Tesla has moved up the learning curve fast and delivered almost half a million electric cars last year.
Lordstown first-quarter earnings
The need for capital raise hasn't exactly come of the blues for Lordstown and its first-quarter 2021 earnings call also it had said that it would need to raise cash. "We are pursuing an Advanced Technology Vehicle Manufacturing ("ATVM") loan, which is in the due diligence phase, and tax credits and grants across multiple jurisdictions," said the company in its release. Lordstown had said that it expects to close the loan in the coming months.
During the earnings call, it also increased the guidance for operating expenses and capital expenditure for 2021. It now expects the operating expenses in 2021 to be between $335-$350 million which is $115 million higher than the midpoint of its previous guidance. Due to the higher spending the company expects to have between $50-$75 million as cash and cash equivalents by the end of this year which is lower than the over $200 million that it had previously forecast.
Lordstown increased its expense forecast for 2021
The company had cash and cash equivalents of $587 million at the end of the first quarter. Lordstown had posted a wider than expected loss of $125 million in the first quarter. Also, it had said that it only expects to produce 1,000 vehicles in the year down from the previous guidance of 2,200 vehicles.
Also from a business perspective, the company's Endurance pick-up will get tough competition from Ford F-150 and Tesla Cybertruck. Lordstown CEO Steve Burns pointed to the first-mover advantage in electric pickups as both the Cybertruck and the F-150 would be available only next year. "We are on par with somebody like that at this point, and we're getting to market faster," said Burns. He added, "We want as many people buying our vehicle while we're the only game in town. We want to be on version 2.0 when somebody comes out with version 1.0."
Ford F-150
That said, the F-150 has been America's best-selling pick-up for decades, and the all-electric model has been received well by the markets. Even President Biden had praised the model. Incidentally, last year, then-president Donald Trump had also showered praise on Lordstown's Endurance pick up.
Meanwhile, Lordstown shares were almost 1% higher in US pre-market price action today and are looking to recoup some of the lost ground. That said, the company would need to raise cash soon in order to bridge its cash burn. Looking at the changing market dynamics, it could be a long way ahead for Lordstown.