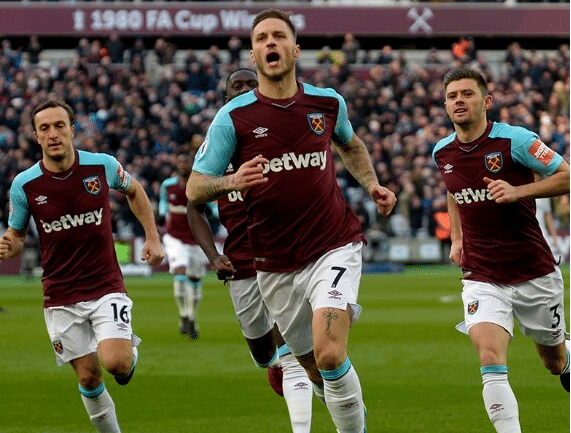 The parent company of the popular online sports betting brand Betway, Super Group, has secured a $5.1 billion valuation in a deal that aims to take the company public through a merger with a special purpose acquisition company (SPAC) named Sports Entertainment Acquisition Corp (SEAC).
According to the SEC paperwork, the company plans to list its shares under the ticker SGHC, while the deal would inject the firm with around $450 million in cash to pay off its current debts and keep growing the business.
Super Group, the name of the parent company that owns the online sports betting website Betway and online casino Spin, reportedly operates in 23 different jurisdictions around the world excluding the United States, currently serving more than 2.5 million unique active users every month, while processing more than $42 billion in wagers during the 12 months ended on March 2021.

The firm indicated that it expects to be debt-free upon securing the deal.,, It generated as much as $1.1 billion in net gaming revenues and $259 million in EBITDA by the end of 2020.
Meanwhile, the firm forecasts $1.5 billion and $1.7 billion in revenues for the next two years along with $350 million and $420 million in EBITDA in 2021 and 2022 respectively.
Casino operations generate the bulk of the firm's gross revenues, landing at $1.4 billion by the end of 2020, while sports betting revenues were $331 million despite the cancellation of hundreds of sporting events as a result of the pandemic.
The company also reached an agreement with the US-based Digital Gaming Corporation (DGC), giving the firm exclusive use of the Betway brand to operate in 10 different US states, including Pennsylvania, New Jersey, and Indiana.
According to Super Group, its total addressable market (TAM) in 2020 was around $67 billion broken down into $40 billion for sports betting and $27 billion for its online casino operations.
Super Group user numbers double during pandemic
Based on that information, the company believes that there are tremendous growth opportunities, especially after the pandemic, as the firm's user base roughly doubled from 1.32 million to 2.56 million because customers relied on digital platforms to place their bets while they remained confined within their homes.
Sports Entertainment Acquisition Corp (SEAC) is led by its Chief Executive John Collins and other seasoned sports executives who have previously served in different roles in the National Football League (NFL) and the National Hockey League (NHL). This makes their SPAC a perfect match for Super Group as they know the intricacies of the sports industry and could help the company open many doors in the North American market.
In regards to the deal, Eric Grubman, SEAC's Chairman, stated: "Super Group is an online gaming and betting powerhouse with a track record of global growth and a strong balance sheet. Super Group's core DNA is rooted in digital technology, which drives its unparalleled expertise in data and analytics".
Meanwhile, Super Group's Chief Executive, Neal Menashe, commented: "This listing will position us strongly to capitalize on the significant global growth opportunities ahead ‒ including in the U.S. market ‒ enabling us to further expand our robust, loyal and engaged customer base".
He added: "In Eric and John, we have found the perfect partners with expertise across sports, entertainment and public markets to help us navigate our next phase of growth".
The deal is expected to close by the second half of 2021 upon securing regulatory approval for the business combination and corresponding listing.
A closer look at Super Group valuation

According to Super Group's investor presentation, the company expects to produce $1.78 billion in revenue by 2022 and around $420 million in EBITDA.
Based on a valuation of $5.1 billion and no debt, that equates to an EV/Sales multiple of 2.86 and an EV/EBITDA multiple of 12.1.
Comparatively, DraftKings (DKNG) and Entain (GMVHF), two of SuperGroup's closest peers, are trading at forward EV/Sales multiples of 20 and 3 respectively, while the forward EV/EBITDA for Entain is a loftier 14.4.
With a huge market to tap in the US and overseas, along with a forecasted EBITDA growth of around 23% to 24% for the next two years, Super Group looks to be attractively valued, as long as the firm can keep growing its top and bottom lines at current rates for the foreseeable future.
Additionally, the fact that the company has paid off all its debt through the cash infusion received from the IPO gives it an extra appeal as one of its closest rivals – Entain – holds as much as $2.85 billion in long-term debt, which represents almost 42% of the firm's capital.