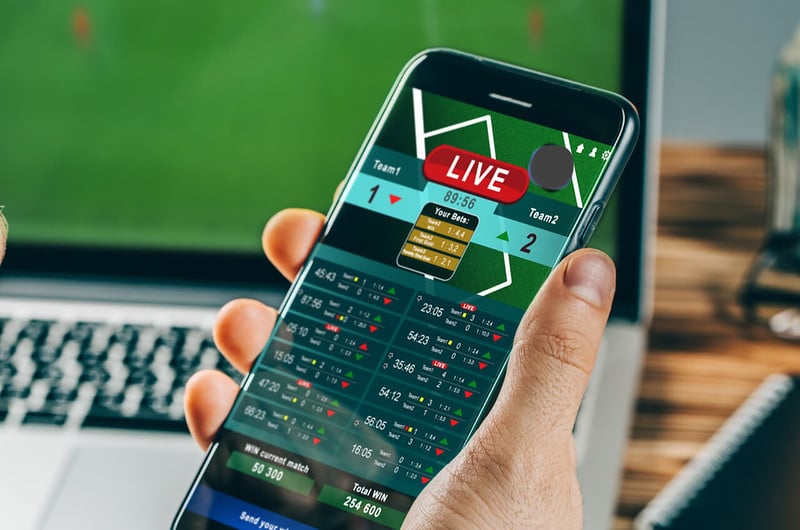 With more states in the US now moving to legalize sports betting along with other developed countries like Canada and the UK, websites offering the possibility of placing wagers have been in high demand – especially during the pandemic.
Only a few weeks ago, Canada passed Bill C-128, which gave provinces the final decision about whether to legalize or not sports betting in their respective jurisdictions while the list of states in which this activity has become fully legal in the United States has grown to more than two dozen.
Furthermore, in the United Kingdom, the number of providers offering access to horse racing, football, and other similar sports wagers has been growing at a fast pace as well as reflected by the growing list of betting sites UK seen on Sportslens.
In the following article, we will present a selection of three top stocks in this up-and-coming space that you can further research to ultimately pick your favorite horse for this race.
Entain (ENT)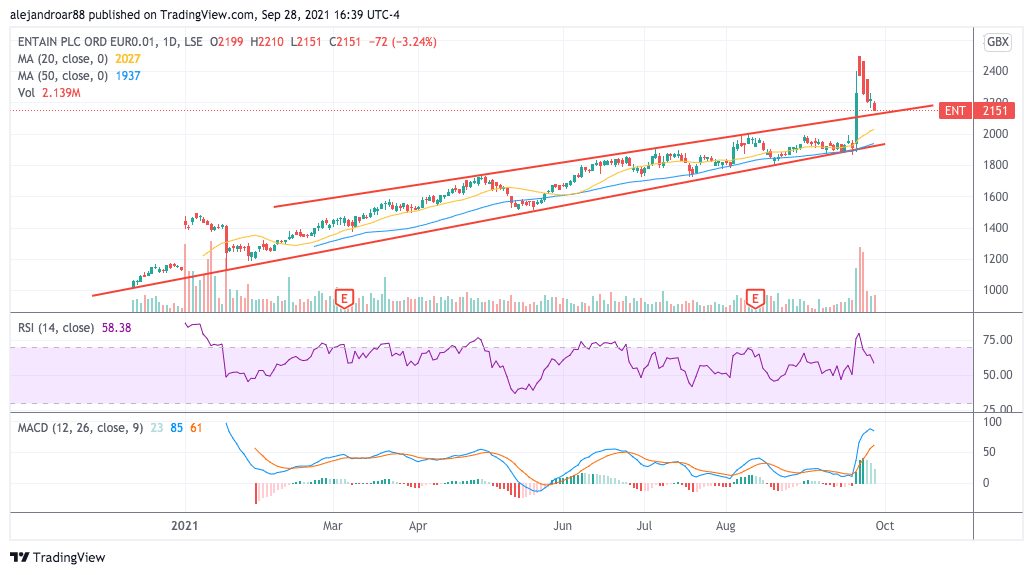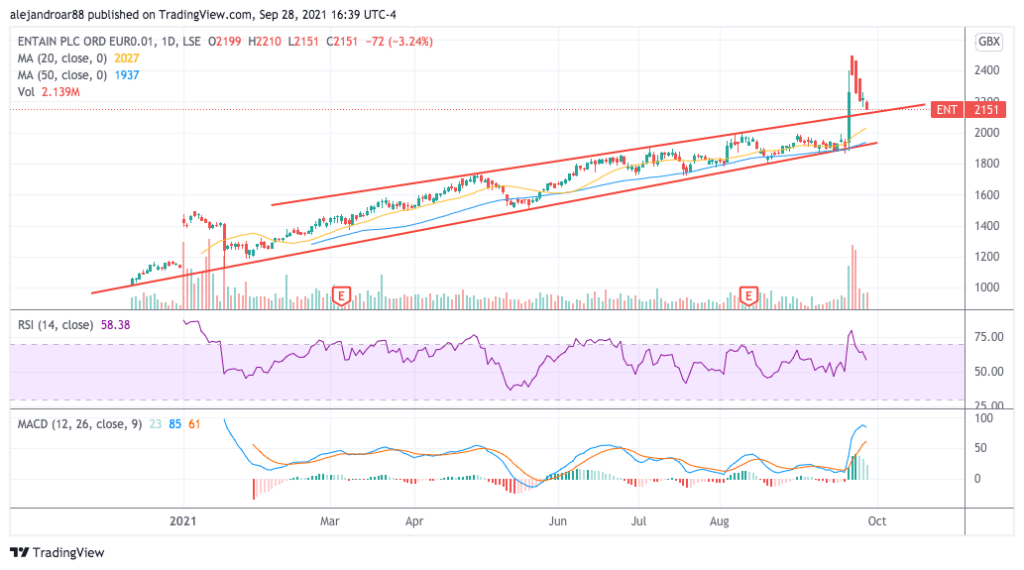 According to data from Similarweb, Ladbrokes.com – Entain's flagship sports betting brand – is the 33th most visited sports betting website in the world, the 4th most visited sports betting site in the United Kingdom, and the 165th most visited website in the United Kingdom in all categories.
The success of Entain (ENT) comes from the popularity of its brand both in the UK and overseas as the company secured a key partnership with MGM Resorts International back in 2018 through a 50/50 joint venture called BETMGM that serves the United States market.
The impact of this partnership was immediately reflected on Entain's top-line results as revenues more than tripled on the year that the deal was announced while they have progressively advanced until reaching a peak of $5.2 billion in the past twelve months.
Entain recently received an offer from DraftKings (DKNG) – a US-based sports betting company – that valued the company at $20 billion (2,800p per share). The Board of Directors of Entain has not yet made a decision on whether to accept the offer or not and shares have collapsed to 2,150p in the past few days as market participants are probably hesitant about whether the proposal will be accepted or not.
Whether the Board says yes or no, the stock has been on an uptrend since the company went public and this offer just reflects the kind of underlying value that industry participants see in Entain.
Moving forward, if the price remains on an uptrend as it has in the past, it will just be a matter of time for the stock to reach that same 2,800p per share valuation. On the other hand, if the Board moves forward with DKNG's offer, investors will realize that same upside quicker than expected.
67% of retail investor accounts lose money when trading CFDs with this provider.
Penn National Gaming Inc (PENN)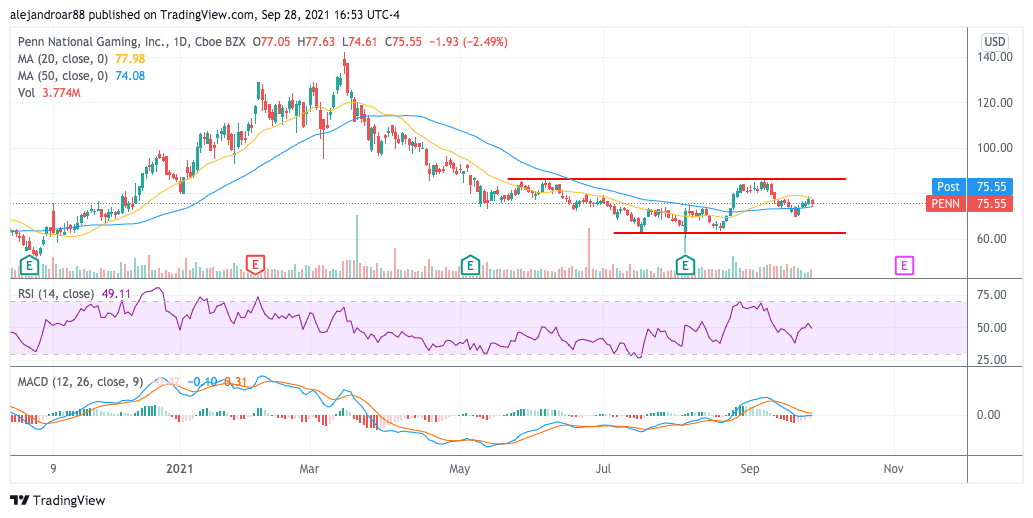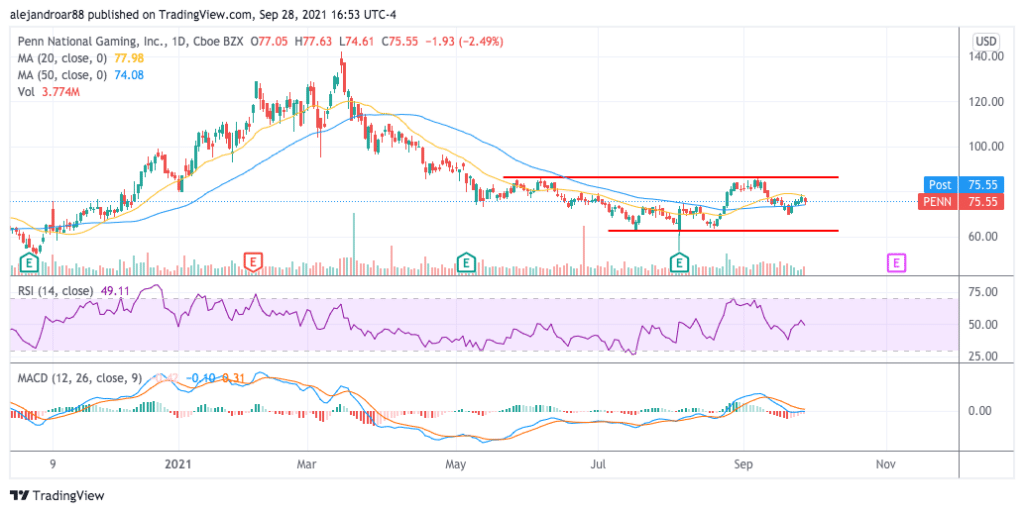 Penn National Gaming (PENN) is a well-known casino operator in the United States. The company owns 40 casinos and racetracks along with multiple hotels and venues across the US territory. Penn also recently launched its Penn Interactive digital arm to enter the growing American sports betting market.
Last year, at a point when the pandemic was ravaging casino and hotel operators around the world, the company's revenue segment that includes Penn Interactive's sportsbook produced $62.7 million for the business – a tiny little fraction of its massive $3 billion+ top-line results.
However, that figure was more than 7 times higher than what the company had produced from the same segment the previous year and it indicates the accelerated pace at which this online betting arm is growing for PENN.
Moving forward, it would be a good idea to keep an eye on how much Penn Interactive keeps contributing to Penn's top-line results as the company's valuation may progressively expand on the back of an elevated online presence.
That aside, the company is trading at only 14 times its free cash flows for the past twelve months while its solvency is no longer in question after it managed to raise enough capital to pay down its near-term maturities while pushing further its largest principal repayments to 2023 and beyond.
Additionally, the company had $2.3 billion in cash and equivalents by the end of its last fiscal quarter and that should give PENN enough resources to recover and expand once the pandemic situation is fully over.
67% of retail investor accounts lose money when trading CFDs with this provider.
FuboTV (FUBO)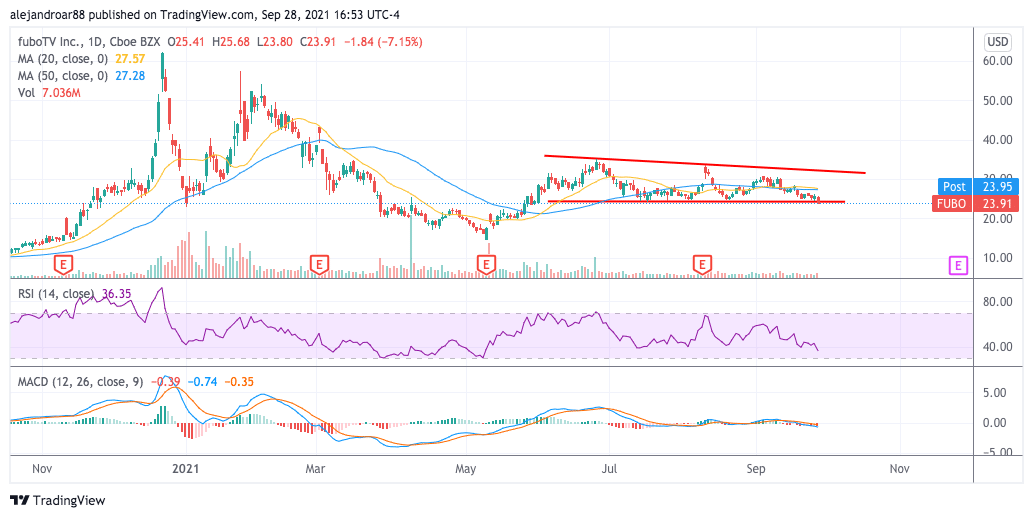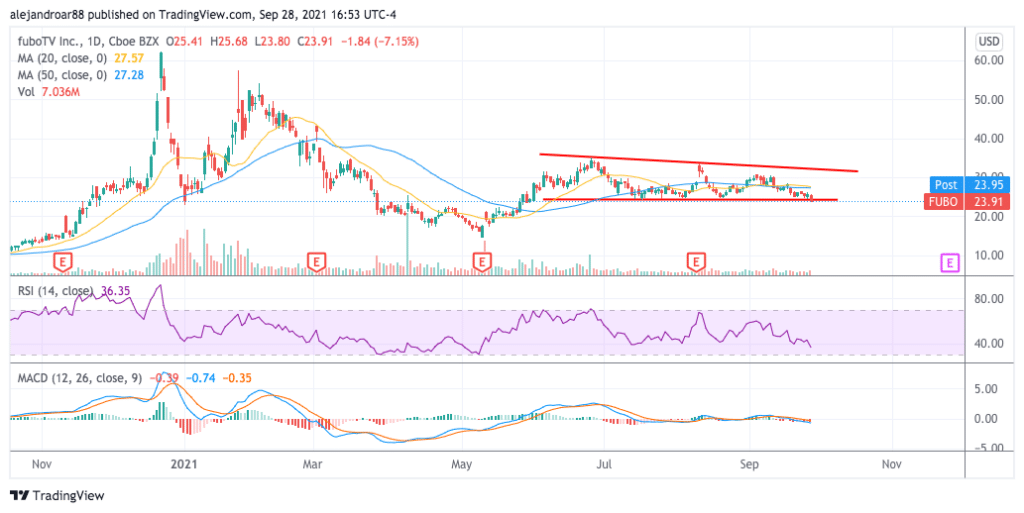 FuboTV (FUBO) is an up-and-coming sports streaming service that has recently started to offer a sports betting feature. The company is projecting to expand its number of subscribers to nearly a million by the end of this 2021 fiscal year while revenues for the full year are expecting to land at $565 million.
Through its subsidiary Fubo Gaming, the company has already secured multiple key partnerships to start offering its sportsbook in key states in the US and that would open up another revenue stream for the firm that doesn't seem to be priced into its valuation.
Up until now, the company has managed to produce its top-line results from subscription revenues only and estimates for 2022 are expecting a relatively conservative 60% jump in Fubo's top-line results. These forecasts don't seem to be asserting the possibility that the firm will start producing sports betting revenues by then.
At a market capitalization of $3.7 billion, FUBO remains one of the most undervalued bets in the sports betting space despite its positive track record of revenue and subscriber growth.
67% of retail investor accounts lose money when trading CFDs with this provider.