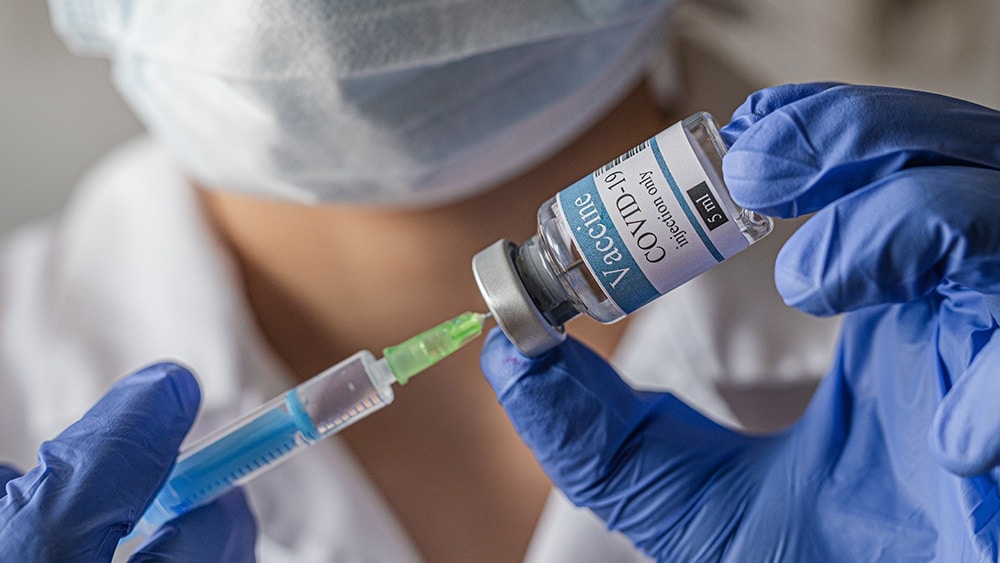 In Wednesday's trading session, shares of AstraZaneca were up 5% on the news a medical journal will publish positive data from the company's early-stage human trial data on its coronavirus vaccine on July 20. The results from early tests of the vaccine will be published by the medical journal The Lancet, possibly on Thursday, according to a report on British television channel ITV's website.
Since mid-March AstraZaneca Shares have jumped 53% as the British pharmaceutical giant struck a deal to supply Europe with a coronavirus vaccine and joined the list of companies engaged in the development of a potential coronavirus vaccine under President Trump's "Warp Speed" project. Under the latter, the company will have access to unlimited resources of federal funding alongside Merck, Pfizer, Johnson & Johnson and Moderna in an attempt to fast-track a Coronavirus vaccine by the end of the year.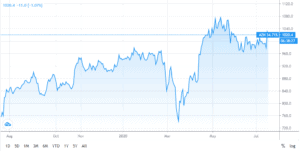 Preliminary data from the vaccine trial is showing the kind of antibody and T-cell (killer cell) response that the researchers would hope to see, the report said, citing sources.
"We expect this paper, which is undergoing final editing and preparation, to be published on Monday, July 20, for immediate release," a spokeswoman for the journal told Reuters.
Last month, AstraZeneca confirmed it was boosting its manufacturing capacity of a potential COVID-19 vaccine to 2 billion doses ahead of the results of clinical trials later this summer.
The company also reached an agreement with Europe's Inclusive Vaccines Alliance to supply European nations with as many as 400 million doses of a covid-19 vaccine – if the vaccine under consideration proves safe and effective.
AstraZeneca Analyst View
If AstraZeneca's jab proves successful, the drugmaker expects to distribute a billion doses globally by the end of 2020. It has already inked deals to produce 400million for the US and 100million for the UK with British ministers having agreed to pay for the doses 'as early as possible'. Hopes are high that those will be ready for September if proven effective.
About 160 coronavirus vaccines are in various stages of development around the world, according to the World Health Organization.
AstraZeneca's Oxford vaccine has already begun final-stage testing. The company has said it may begin delivering doses of the vaccine as early as September.
Stock Forecast
JPMorgan set a GBX 9,500 target price on AstraZeneca and has a 'Buy' rating on the biopharmaceutical company's stock. Several other equity research firms have also updated their outlook AstraZeneca.
Promising results from its COVID vaccine trial as well as secured government contracts are fuelling investor interest in AstraZeneca. Overall, the stock scores a Strong Buy consensus from the analyst community, putting it among the best shares to buy right now.