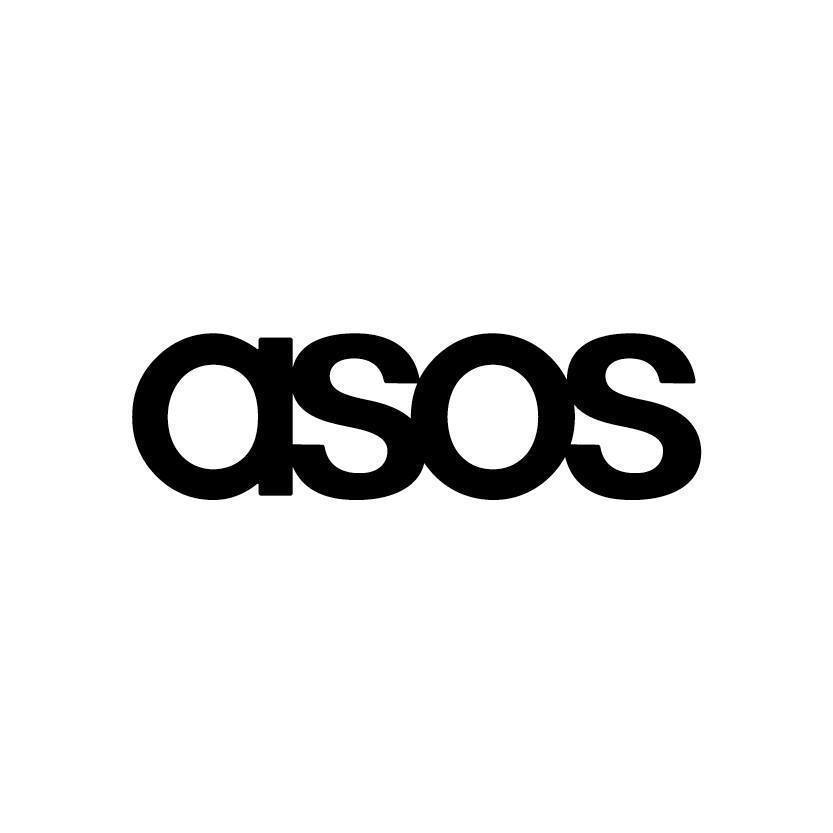 Shares of British online retailer ASOS (ASC) opened higher in London trading after its revenues in the four-month period ending 31 December beat analysts' estimates.
The company reported total group revenues of £1.36 billion over the period, which were 24% higher as compared to the corresponding period in 2019 in constant currency terms. All of Asos' business segments posted an annual increase in revenues.
The breakup of Asos revenues
Asos retail sales in the UK, its single biggest market, increased 36% year over year to £554.1 million. The segment's revenues increased the most as compared to the other regions and accounted for almost 41% of Asos' revenues in the period.
Its international sales increased 18% year over year in the four-month period ending 31 December. Within the international segment, Asos reported an 18% and 17% year over year increase in sales in the European Union and the United States. Its sales in the rest of the world increased by 20% over the period.
Online shopping has been rising
Commenting on the performance in the period, Asos said, "Revenue growth in the period surpassed our expectations, driven by investment in product, pricing and marketing and stronger than anticipated consumer demand for our products." It added, "Our multi-brand model and strong execution enabled us to capture available demand as consumers increasingly shopped online."
Online sales have soared for retailers over the past year. Tesco is also focusing on expanding its online operations, although as Primark is taking a different approach by focusing solely on the physical stores. As more consumers moved to online shopping last year, shares of ecommerce giants like Amazon surged.
Other key metrics of Asos' performance
In the four-month period ending 31 December, Asos' active customer base increased 1.1 million to 24.5 million. However, it said that its gross margin contracted 90 basis points over the period due to "continued 'lockdown' category product mix, investment into customer acquisition and increased freight costs due to COVID disruption."
Several companies, including US discount retailer Costco, have been paying higher wages to their employees during the pandemic. However, since sales have soared Costco has more than offset the higher employee costs.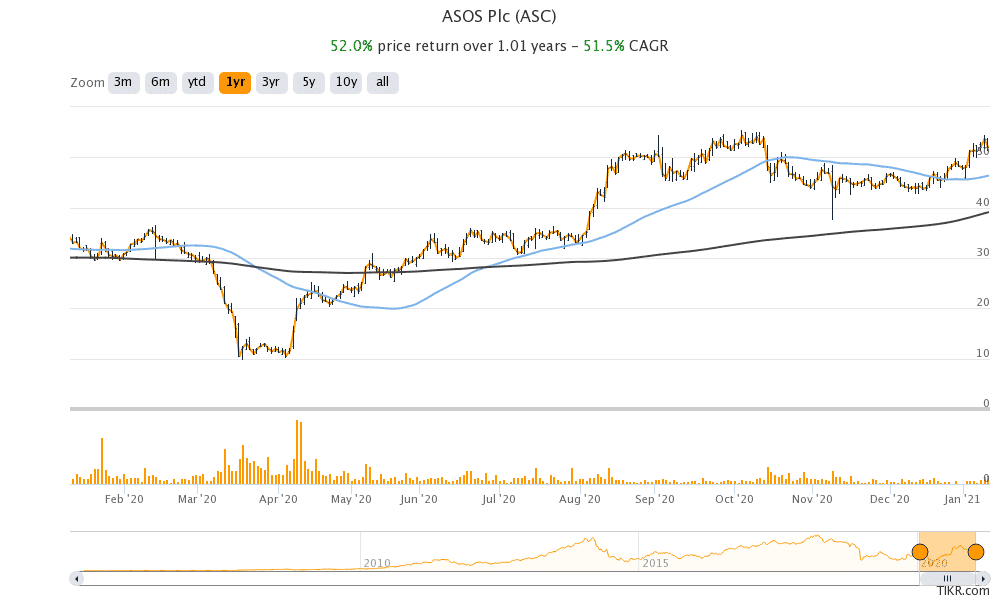 Asos on its outlook
Asos sounded cautiously optimistic on its outlook. Its CEO Nick Beighton said: "Looking forward, given the uncertainty associated with the virus and the impact on customers' lives, our cautious outlook for the second half of the year remains unchanged." He added, "However, the strength of our performance gives us confidence in our continued progress towards capturing the global opportunity ahead."
Profits expected to be at the top end of expectations
Meanwhile, Asos expects its before-tax profits in the fiscal year 2021 to be at the top end of the current market expectations. However, it noted that Brexit-related tariff cost will be around £15 million in the fiscal year 2021 due to country-of-origin rules.
Asos shares fell after it released its fiscal year 2020 earnings last year. At that time the company had sounded a cautious tone in its outlook. While referring to an "uncertain landscape ahead" ASOS said last year that, "we continue to foresee headwinds to consumer demand, which will not abate until lifestyles and financial stability normalise for our 20-something customer and we expect the disruption to global product supply will be felt into 2021."
Asos shares
While Asos shares had fallen after the fiscal 2020 earnings release on weak outlook, its revenue beat for the four-month period ending 31 December coupled with reasonably strong commentary on the outlook, lifting sentiment with Asos shares opened higher today.
However, the shares soon pared gains and turned negative for the day. At 11:45 AM London time, the share was up marginally by 0.19% at 5,206p. The shares made an intraday high of 5,470p today before showing weakness.
Asos shares have a 52-week trading range of 975.2p-5,5489. The shares have gained 52% over the last year and have outperformed the S&P 500 by a wide margin.