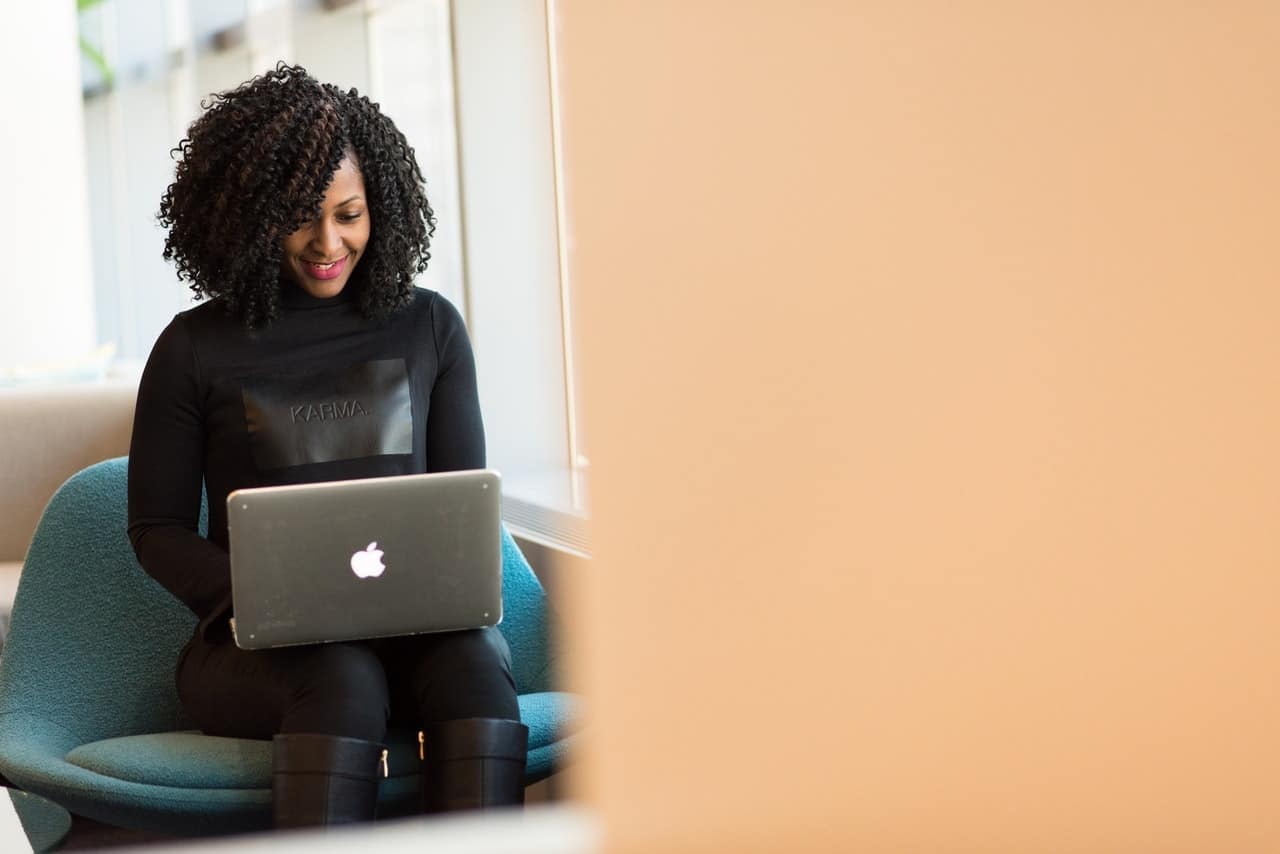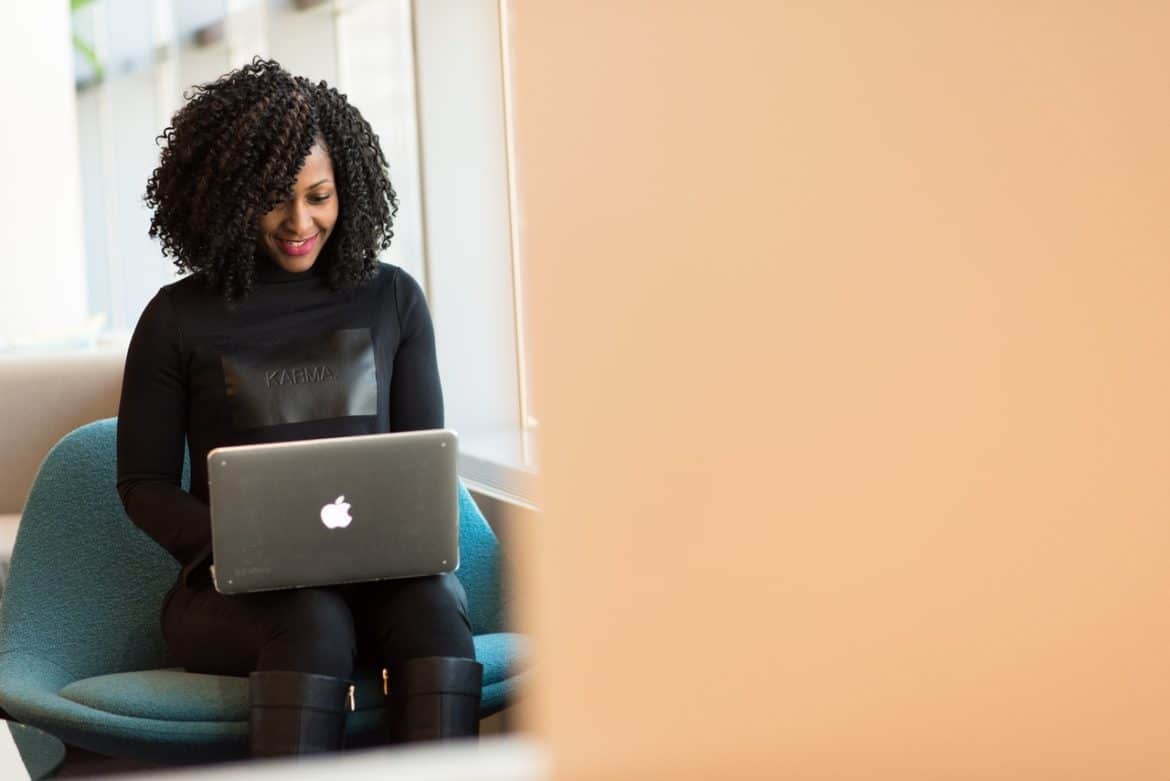 Apple shares gained 3.6% yesterday and closed at his record closing high of $136.69. Optimism over the COVID-19 stimulus package in the US coupled with euphoria over Apple's EV (electric vehicle) plans seems to be fueling the rally.
Apple shares made their 52-week high of $137.98 in August. That month, it had split its shares. Electric carmaker Tesla also split its shares that month. Meanwhile, Apple's shares came under pressure in September amid the broader sell-off in US tech and stay-at-home stocks.
Apple shares close at a record high
Meanwhile, Apple shares have recouped their losses and are now staring at new record highs. It closed at a record high yesterday and looking at price action in US premarket trading, it looks set to make a new 52-week high.
US stock markets rose to a record high on Monday after President Donald Trump signed the $900 billion coronavirus relief bill into law. He had previously opposed the bill. The stimulus bill removes an overhang for the stock markets.
Stimulus bill removes the overhang
"The combination of vaccine rollouts, fiscal stimulus, and easy monetary policy continues to create a positive backdrop for equities going into 2021," said Mark Haefele, chief investment officer at UBS Global Wealth Management. He added, "The agreement on a fresh U.S. fiscal stimulus package removes a recent hurdle, and global central banks continue to support the recovery by maintaining (and extending) monetary accommodation."
Apple shares led the tech rally
Apple stock led the rally in tech stocks yesterday. Long US tech stocks have been the most crowded trade for the last many months according to the Bank of America Global Fund Manager survey. However, tech stocks have led the market leadership in 2020 barring brief periods of sell-offs amid sector rotation into cyclical and value stocks.
Apple's electric vehicle plans
Apple's foray into electric vehicles and autonomous driving that it is pursuing under an internal project named "Titan" could take the shares even higher. According to Piper Sandler, the revenues from electric vehicles "could add another leg of growth in addition to a higher multiple" for Apple.
To be sure, there have been concerns over Apple's soaring valuations. It currently trades at an NTM (next-12 months) PE multiple of 34.5x. The stock's valuation multiples in 2020 are the highest since 2007 when it saw a valuation rerating amid optimism over iPhone sales.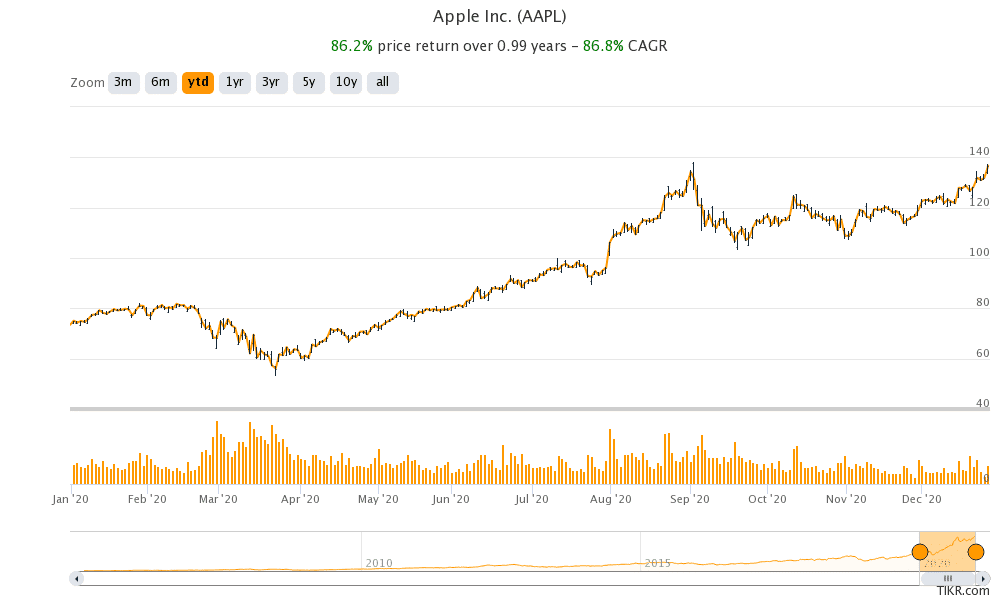 Apple's valuation multiples
Fast forward to 2020, there are three catalysts that support Apple's valuation multiples. Firstly, from a hardware maker, markets are now valuing it as a software company. The company's services revenues have been growing at a fast pace and have outpaced the revenue growth in other segments.
Secondly, Apple might be staring at another iPhone supercycle amid the 5G rollout. The demand for 5G iPhones would lift Apple's revenues over the next couple of years. Finally, over the long term, Apple's electric vehicle business should drive the earnings and valuation expansion. Electric vehicle stocks including Tesla and NIO are trading at exorbitant valuations. Apple could also see a valuation rerating as it reveals more information about its electric vehicle and autonomous driving plans that are currently secretive.
Electric vehicles
Apple is said to be working on a mass-market electric vehicle. Tesla also achieved scale with its mass market Model 3. According to the Reuters report citing sources, Apple is working to increase the battery range and "radically" lower the battery costs. The source called Apple's battery technology the "next level" and compared it with "the first time you saw the iPhone." The higher range would help allay the range anxiety that many potential electric vehicle buyers suffer.
How long would it take for Apple to launch an electric vehicle?
According to reports, Apple is expected to come up with its electric cars by 2025. The project got delayed by a year due to the COVID-19 pandemic. However, some analysts are apprehensive that the company can launch its electric car even by 2025 and TF International Securities' analyst Ming-Chi Kuo expects the launch to be delayed to as late as 2028.
"If Apple car wants to succeed in the future, the key success factor is big data/AI, not hardware," said Kuo. He added, "One of our biggest concerns about Apple car is that when Apple car is launched, the current self-driving car brands will have accumulated at least five years of big data and be conducive to deep learning/AI. How does Apple, a latecomer, overcome this lagging gap?"
Component makers stocks rise
Incidentally, as the news of Apple launching an electric car by 2025 came out, we saw a rally in lidar stocks. Battery maker QuantumScape, that listed through the SPAC (special purpose acquisition company) route earlier this year also soared. While Apple hasn't revealed much about its electric vehicle plans, markets expect it to go for third-party manufacturing as it does for its iPhones.
Apple shares were up 0.45% in US premarket trading today and seem headed towards their all-time high. The shares have gained 86% so far in 2020.