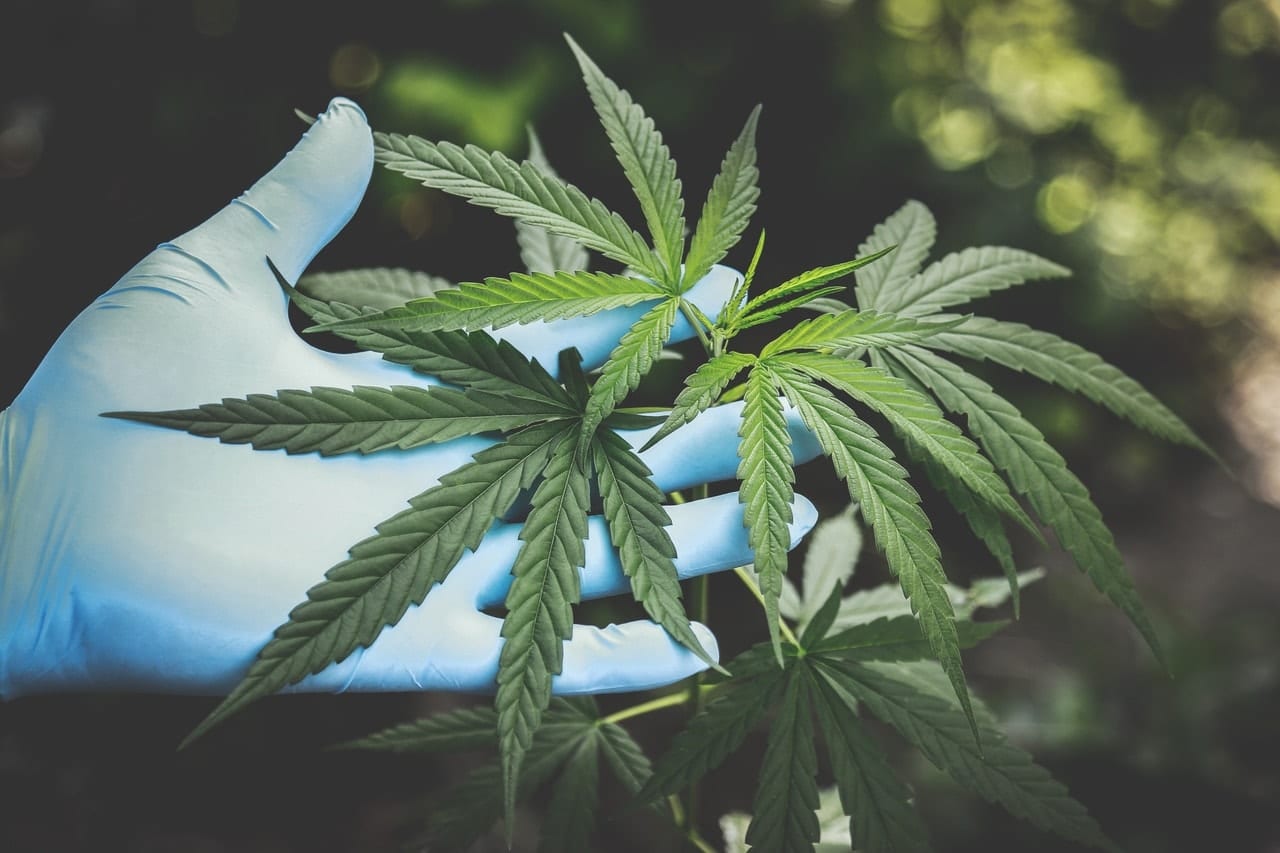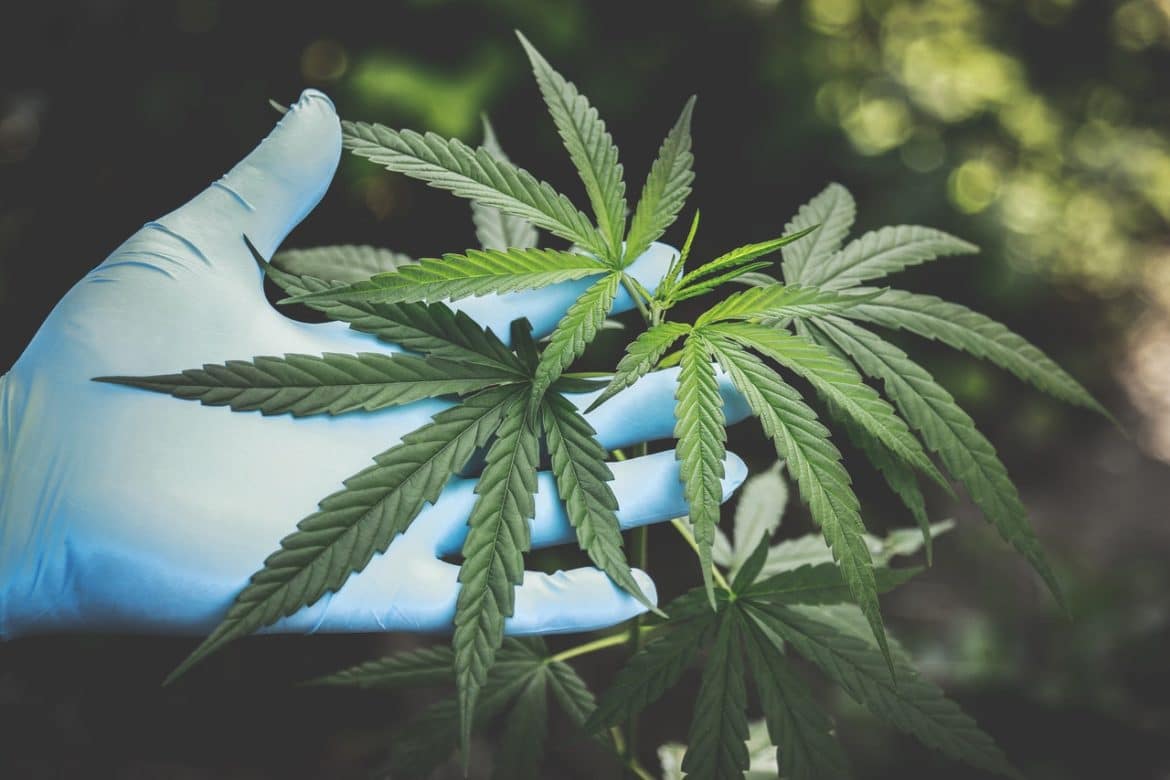 Aphria and Tilray shares were trading sharply higher in US trading today after announcing their merger that would create the biggest cannabis company globally.
The combined entity has trailing 12-month revenues of Canadian dollars 874 million which is the highest in the industry. The combined entity has a market value of $3.8 billion before the merger news.
Terms of Aphria-Tilray merger
The transaction is the reverse acquisition of Tilray by Aphria. The combined entity would trade under the ticker symbol of Tilray (TLRY) on the Nasdaq while Aphria shareholders would own the majority 62% stake in the combined entity. Aphria has agreed to pay a premium of 23% over Tilray's yesterday's closing price.
"I realized that Aphria needed to expand out of Canada, and merging with Tilray was a great answer because it's a U.S.-domiciled business with great international assets," said Aphria's CEO Irwin Simon. Simon would be the President and CEO of the combined entity.
Aphria and Tilray rose sharply in November
Cannabis stocks have risen sharply since November. In November, Montana, South Dakota, Arizona, and New Jersey voted to legalise recreational marijuana. 15 US states have now legalised marijuana for recreational use. This led to a rally in marijuana stocks. Aphria and Tilray have respectively gained 75% and 62% in the fourth quarter based on yesterday's closing prices. Both these stocks are set to add to their Q4 gains as the merger news is received positively by the market.
Cannabis stocks in 2020
Two US states Mississippi and South Dakota voted to legalise cannabis for medical use. Overall, 36 US states have now legalized cannabis for medical use. While cannabis is still illegal at the federal level, steps are on to decriminalize marijuana at the federal level.
The U.S. House of Representatives passed the MORE (Marijuana Opportunity Reinvestment and Expungement) Act this month decriminalizing marijuana at the federal level. However, the bill might not get passed in the Senate that's controlled by Republicans.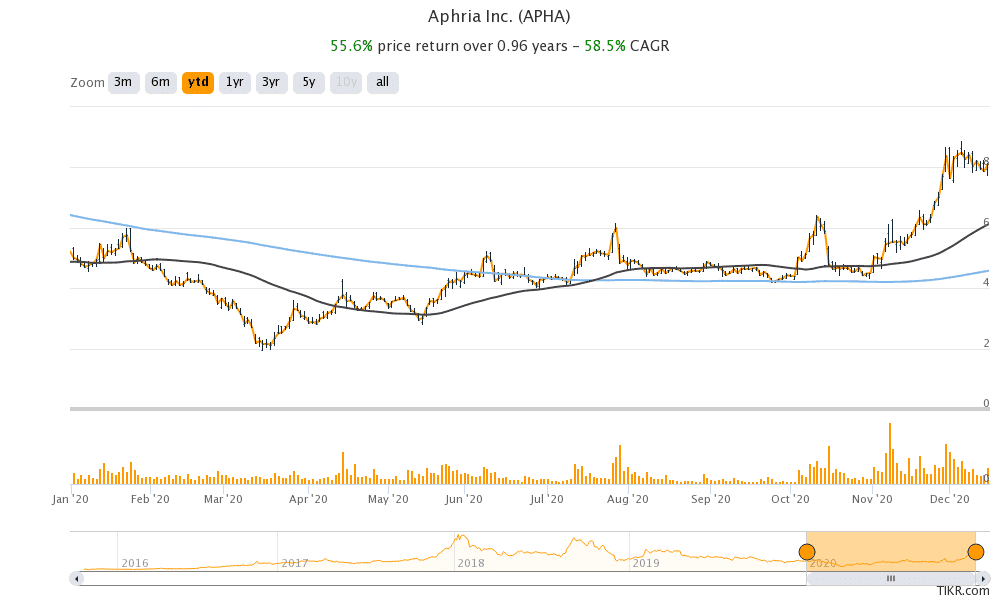 Would Aphria-Tilray merger add value to investors?
While the cannabis sector has been strong revenue growth, most companies are struggling with profitability. Many of the cannabis companies are making a loss even on the EBITDA (earnings before interest, taxes, depreciation, and amortisation) level.
Talking of Aphria, it is profitable on the EBITDA level but is posting net losses. In fiscal 2021's first quarter, Aphria's recreational cannabis sales increased 23% as compared to the corresponding period last year. The company's net cannabis revenue more than doubled over the period and it managed to lower its cash costs per gram of dried cannabis to 87 cents.
Tilray is posting EBITDA loss
Looking at Tilray, its revenues were $51.4 million in the September quarter which were almost flat as compared to the corresponding quarter in 2019. The company's EBITDA loss narrowed to $1.5 million in the quarter as compared to $12.3 million in the third quarter of 2019. Its net losses also narrowed to $36.4 million from $81.7 million over the period.
Aphria-Tilray merger would help create better economies of scale and help the combined entity lower the costs. "The combined company is expected to have a strong, flexible balance sheet, cash balance and access to capital giving it the ability to accelerate growth and deliver attractive returns for stockholders," said the joint statement announcing the merger of the two companies.
How analysts view the Aphria-Tilray merger
According to Bloomberg Intelligence analysts Ken Shea and Gopal Srinivasan, Aphria-Tilray merger "would offer several benefits," including "expanded reach into international medical cannabis markets."
Aphria stock was trading almost 12% higher in premarket at $9.09 while Tilray was up over 20% at $9.48. Looking at the year-to-date price action, Tilray has lost 54% while Aphria has gained over 55%.