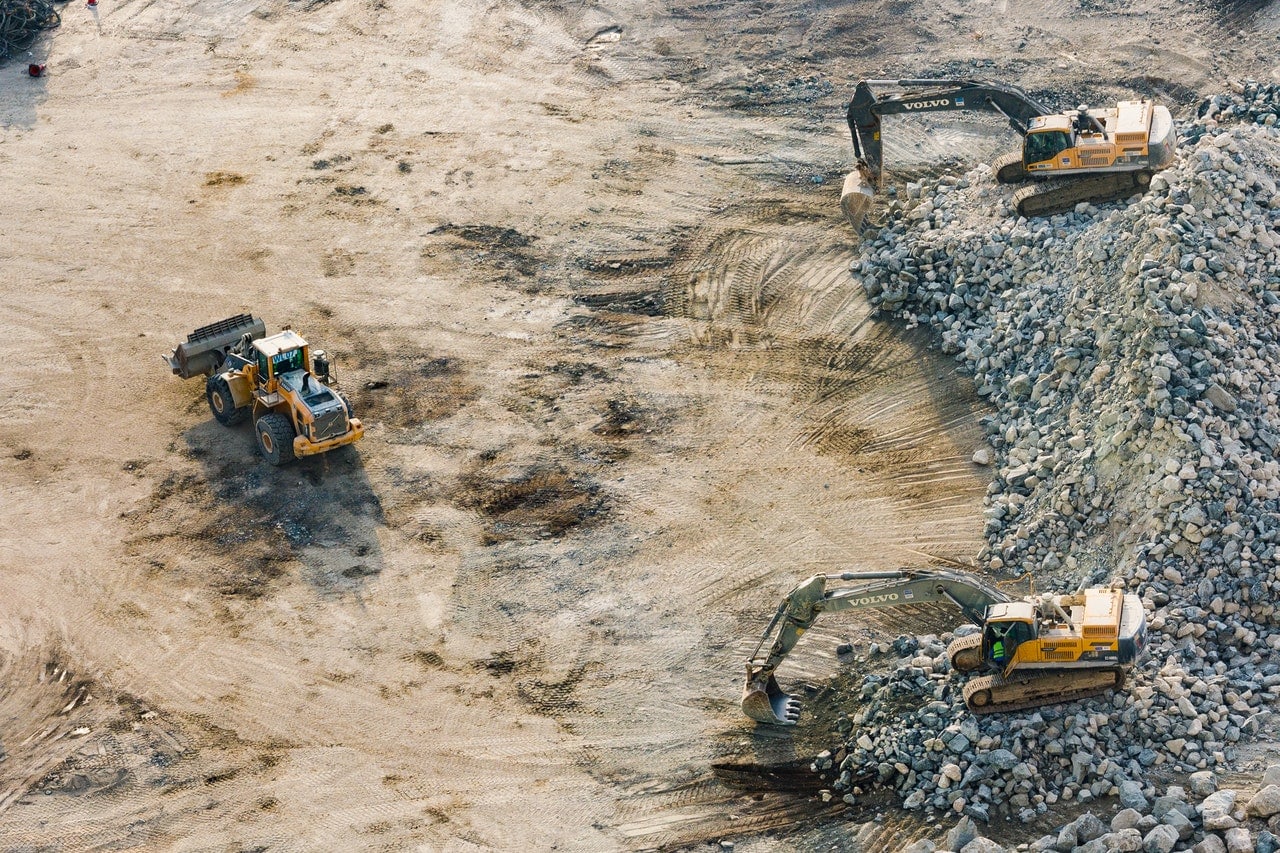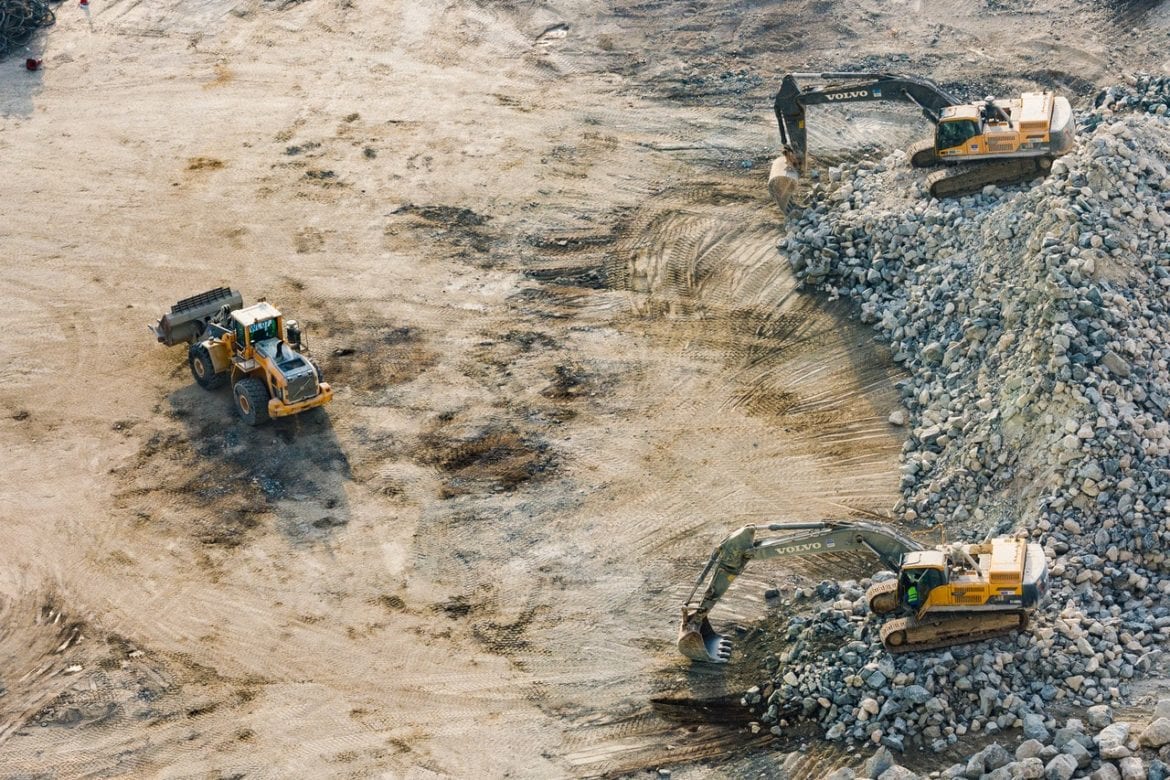 Shares of Chile-based copper miner Antofagasta (ANTO) were trading higher in early price action today after it released its operational update for the fourth quarter of 2020. Diversified global miner BHP Billiton also released its quarterly production data today.
Antofagasta's copper production in 2020 fell 4.7% year over year to 733,900 tonnes. The fall was in line with the company's guidance as it expected to mine lower grades of copper at Centinela in 2020. Also, the fall in production is coming from a record high copper production in 2019.
Antofagasta's copper production
To be sure, falling ore grades is not a problem that is peculiar to Antofagasta. Across the mining industry, major copper miners are battling falling ore grades at their ageing mines. Also, the slowdown in the mining industry that coincided with fears of China's growth slowdown in 2015, has ensured that miners have not been investing as much as they should in their copper mines.
The rise in demand coupled with falling production at leading mining companies has already lifted copper prices to multi-year highs.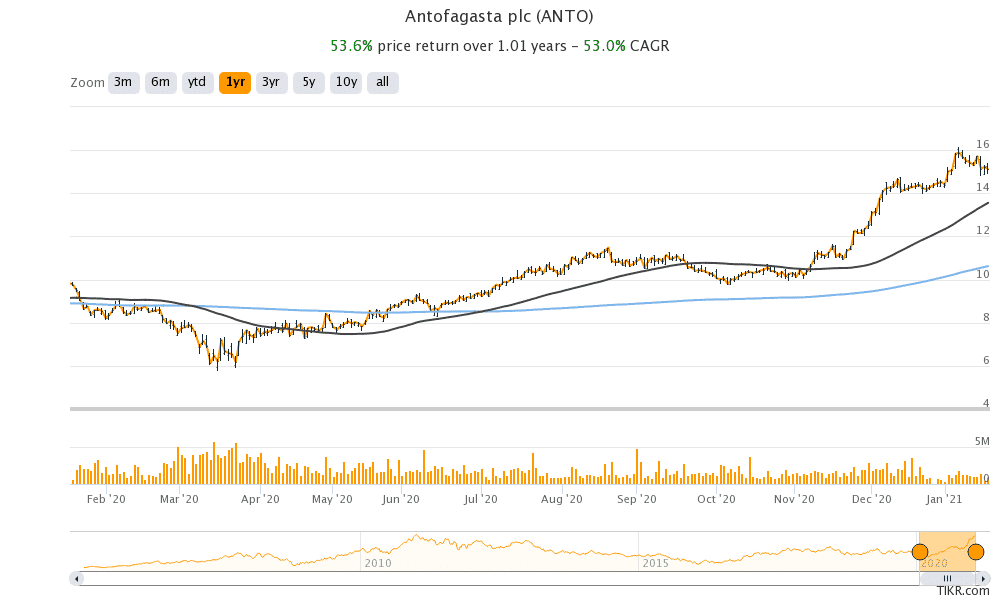 Copper prices have risen
Now, with the global economy looking strong in 2021, copper prices could see more upside. This would be beneficial for pure-play copper miners like Antofagasta. Most analysts expect copper markets to enter a structural supply deficit over the next couple of years as copper's supply falls short of demand. Notably, some of the copper mines that are currently under construction have been facing issues related to regulations as well as protests from local communities. Rio Tinto's Oyo Tolgoi copper mine in Mongolia is among those that got delayed.
Rio Tinto released its fourth quarter operational update yesterday that showed a sharp fall in its copper production. However, it reported higher iron ore shipments amid strong demand from steel mills globally, especially in China.
Antofagasta management on the operational update
Commenting on the performance, Antofagasta's CEO said Iván Arriagada said, "Despite a challenging year that was placed on the world by COVID-19, the resilience and flexibility of our operations has meant that we have finished the year strongly, achieving full year production guidance and lower cash costs than in 2019."
Antofagasta's unit cash costs came down
Notably, Antofagasta reported better than expected unit cash costs last year. The company's unit cash costs after byproduct credit were $1.14 per pound last year. The cash costs were 6.6% lower than what it had reported in 2019.
It is worth noting that since metal and mining companies don't have much control at the prices they sell their products, it becomes all the more imperative to maintain a low cost profile. In a cyclical industry, low-cost producers can survive the business cycles much better than their peers that have higher unit costs.
Antofagasta's guidance
Antofagasta expects to produce between 730-760,000 tonnes of copper in 2021 which is higher than its 2020 production at the midpoint. It expects to report unit cash costs after byproduct credit of $1.25 per pound in 2021 which is higher than its 2020 production costs.
Copper's outlook looks positive
Meanwhile, copper's outlook looks positive. Goldman Sachs expects copper prices to hit $10,000 per tonne over the next year. The rising sales of electric vehicles are positive for copper demand also. Copper intensity is higher in renewable energy generation and electric vehicles. As the global economy transitions towards a green future, it would lift the demand for copper.
Being a pure-play copper miner with low-cost operations, Antofagasta is among the best ways to play the theme. It currently trades at an NTM (next-12 months) enterprise value to EBITDA (earnings before interest, taxes, depreciation, and amortisation) multiple of 7.8x which is higher than its historical multiples.
That said, pure play copper miners like Antofagasta and Freeport-McMoRan have rallied over the last year as markets have rerated everything related to the green energy ecosystem.
Antofagasta shares have gained 54% over the last year. The shares were trading 1.8% higher at 1,538.50p at 11:30 AM London time today.