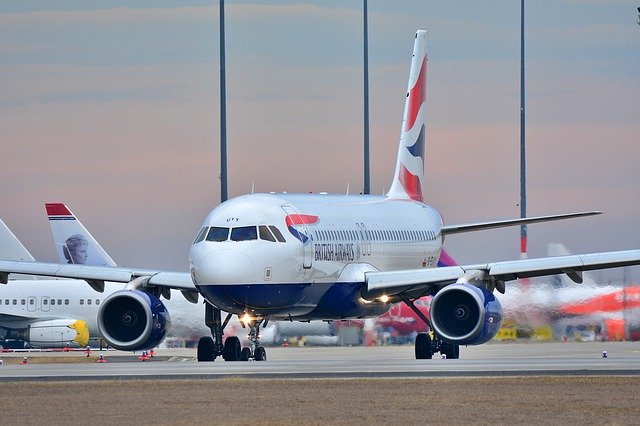 Airbus (AIR) shares opened lower on Monday after JP Morgan reduced its target price from €54 (£48.6) to €50, implying a downside of almost 28% over current prices. However, it soon pared gains and turned positive for the day, trading over 2% higher on its Friday's closing price.
JP Morgan has maintained its neutral rating on Airbus shares. It lowered the company's earnings per share (EPS) estimates by 5%, 16%, and 10% respectively for 2020, 2021, and 2022. "If our 2021E EPS and FCF (free cash flows) are correct, we suspect the shares will remain range bound (at best) for the foreseeable future," said JP Morgan analysts in their note.
Airbus has a mean consensus price target of €85.67 that's a premium of almost 23% over current prices. Six analysts have a strong buy rating on the stock while 12 have given it a buy rating. Five analysts have rated Airbus stock as a hold while the remaining four analysts surveyed by Refinitiv have given it a sell or lower rating.
The airline industry is in trouble due to the pandemic
The travel and tourism industry has taken a big hit due to the coronavirus pandemic. Cash strapped airlines have been reviewing their aircraft orders. This has hit companies like Boeing and Airbus. Berkshire Hathaway, that acquired aircraft part maker Precision Castparts for $37.2 billion in 2015, wrote down the asset by $9.8 billion in the second quarter. It also announced 10,000 job losses at the business unit.
Airbus reported a net loss of €1.44 billion in the second quarter, as compared to a net profit of €1.16 million in the corresponding quarter in 2019. The company's revenues fell 55% over the period to €8.32 billion. Its second quarter earnings were worse than what analysts were projecting.
"The impact of the Covid-19 pandemic on our financials is now very visible in the second quarter, with first-half commercial aircraft deliveries halving compared to a year ago," said Guillaume Faury Airbus' CEO.
Airbus: Uncertain business outlook
Faury was quite sanguine on the business outlook during the second quarter earnings call. He said, "Airline remains in a difficult situation, and there are as many situations as there are customers. They relied to diversity of situations, they have been reviewing their fleet planning, and we've been working closely with them to find mutually acceptable agreements and to align on the new delivery profile airline-by-airline that gives visibility to the customers and to us by defining a new way forward."
He also added: "Our assessment is that air traffic would reach its 2019 level again somewhere between 2023 to 2025." In addition, Faury emphasised, "Overall, we believe aviation is and remain a long-term business, and we are convinced and we observe, we hear, that we have the right product portfolio."

Should you buy Airbus shares?
Airbus, as well as rival Boeing, are down over 47% for the year. However, shares have recovered sharply from their March low. Also, Airbus has been in a short term uptrend, rising 11.7% over the last five days.
2020 is a washout year for aircraft manufacturers like Airbus. In May, when Warren Buffett disclosed the sale of stakes in all the four airlines that Berkshire Hathaway was holding, he said "the world has changed" for airlines.
With that changed world hurting global airlines such as British Airways, that is flowing through to aircraft manufacturers such as Airbus. In the short to medium term, not many people look inclined to fly. In the long term, many analysts expect video conference calling using Zoom and competing platforms to permanently displace some corporate travel.
Valuations are lower than Boeing
Airbus stock might find it hard to reach anywhere near its pre-pandemic highs anytime soon given the uncertainty and sobering outlook for the aviation sector. However, from a valuation perspective, Airbus trades at a 2022 price to earnings ratio of 14.8x as compared to Boeing's 19.25x. On a relative basis, Airbus' valuation is cheaper as compared to Boeing.
Buying Airbus, or for that matter Boeing, require confidence in the future prospects of the aviation industry. The sector undoubtedly is in a very challenging position currently but things are improving incrementally. In July, Airbus delivered 49 aircraft as compared to 36 in June. It also received its first order in three months.
"We face a difficult situation with uncertainty ahead, but with the decisions we have taken, we believe we are adequately positioned to navigate these challenging times in our industry," according to Faury.
Airbus is among the stocks that you should buy if you want to play the economic recovery story. All the bearishness over air travel and Airbus notwithstanding, the world, especially the emerging markets, will need many more aircraft once the pandemic is addressed.
Also, given the increasing US-China tensions, China might substitute Boeing aircraft with Airbus. That would mean more business for Airbus from China, that the International Air Transport Association expects will be the world's largest aviation markets in three years.