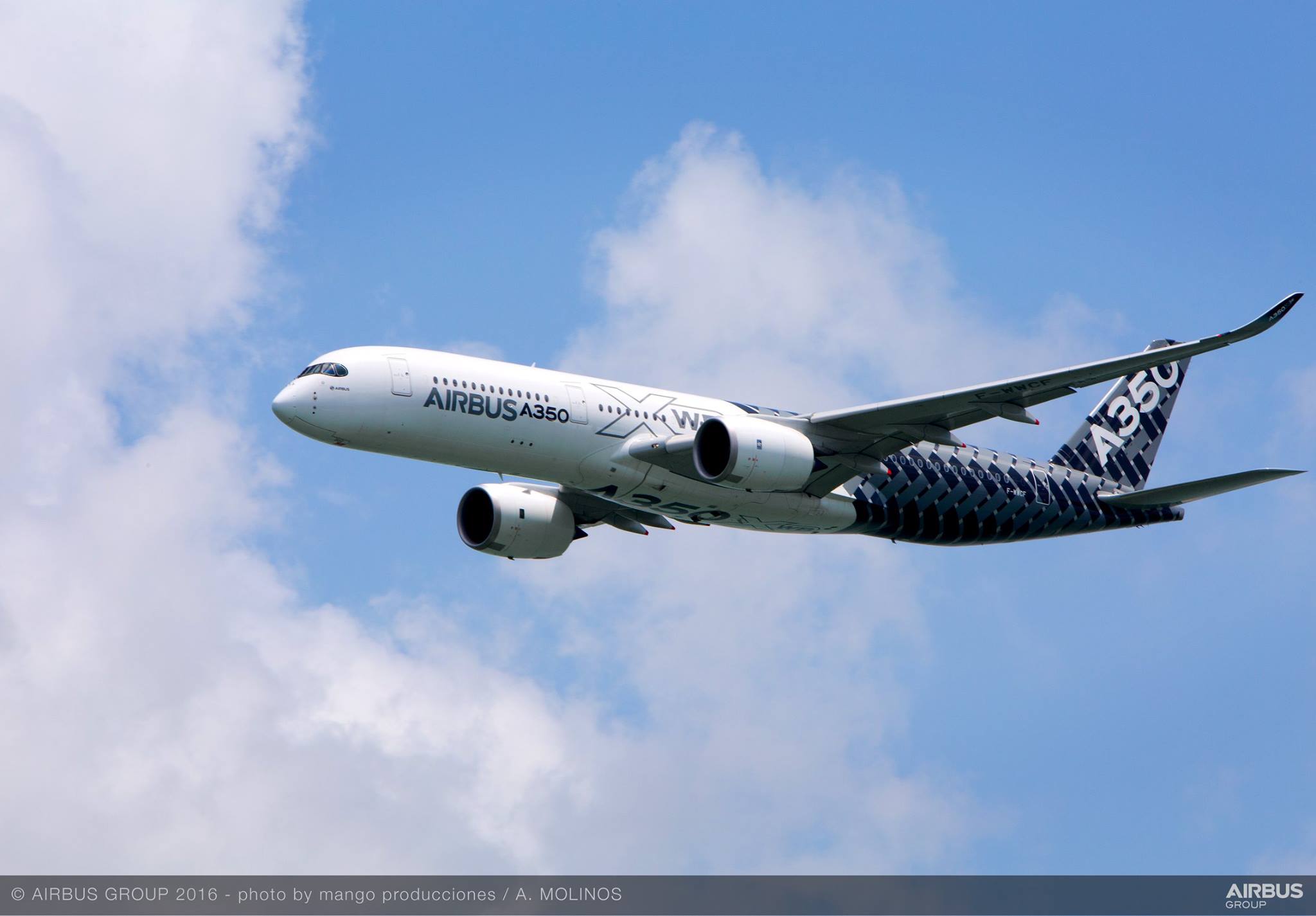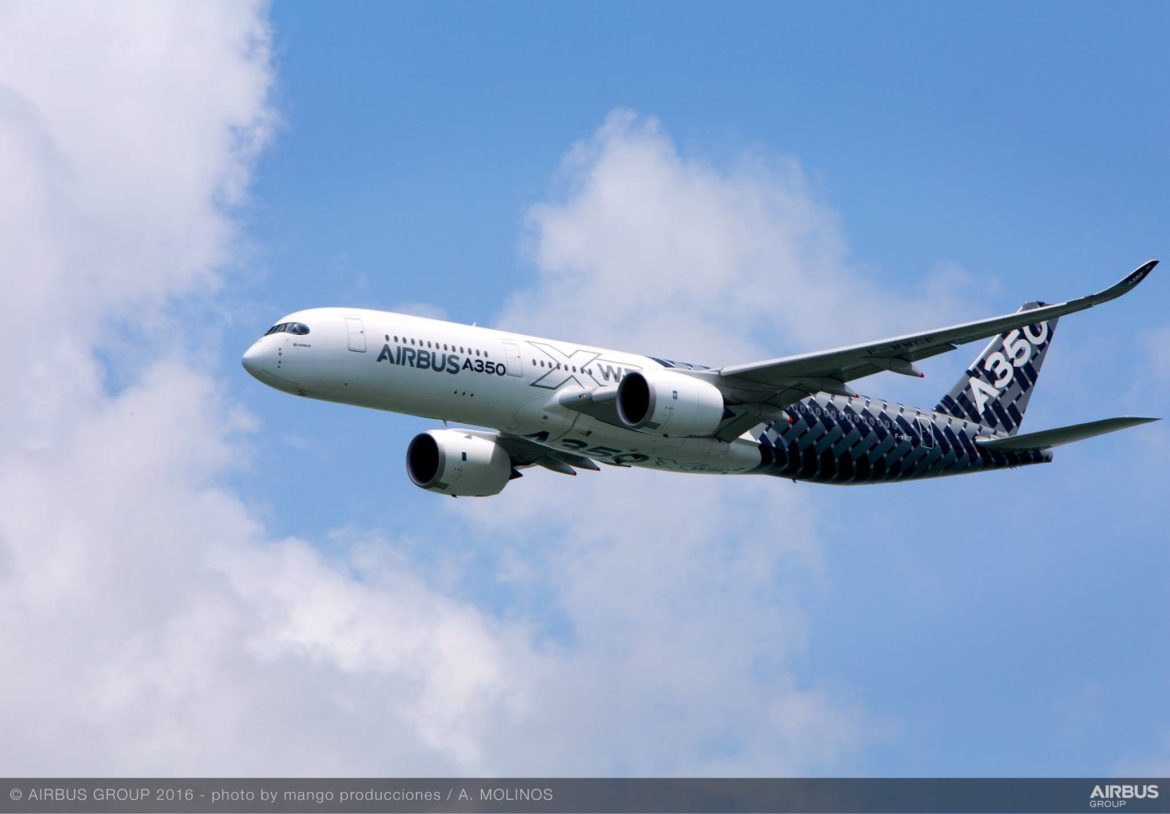 Airbus shares were trading higher in early trading today, hitting a new 52-week high of €104.10 after it reported better-than-expected deliveries in March.
The company delivered 72 aircraft to 34 customers in March. In the first quarter of 2021, the company delivered 125 aircraft to 44 customers. The March deliveries were the highest this year and were ahead of what analysts were expecting. The strong delivery report sent the shares north  almost 3%, even as European stock markets were trading slightly lower in morning trading.
Break up of Airbus deliveries
India-based airline company Indigo took the top slot with six deliveries in March. Delta Airlines was second with four. Seven of Airbus customers took three deliveries in the month. However, most customers took only one delivery during the month.
Earlier this year Airbus had said that It expects commercial aircraft deliveries in 2021 to be similar to 2020 – the company  delivered 566 aircraft in 2020.  It said that the guidance "assumes no further disruptions to the world economy, air traffic, the Company's internal operations, and its ability to deliver products and services," and is before any merger or acquisition activity that the company might pursue in the year. However, there are reports that internally, the company has set a target of 600 deliveries for 2021.
Meanwhile, airlines have been wary of taking deliveries in a bid to save cash. Airbus has around 100 aircraft ready for delivery. Stifel analyst Harry Breach expects that this had led to inventories of around $1 billion. Higher inventories would put pressure on Airbus' cash flows.
Airbus order book
Meanwhile, Airbus booked 39 orders in the first quarter of 2021, which was less than a third of its deliveries during the period. The company hadn't booked any orders in January. Meanwhile, as the company saw order cancellations of 100 during the quarter, its net orders were negative 61 in the quarter.
2020 was a tough year for all the companies in the aviation ecosystem. Both Airbus and Boeing shares tumbled during the year, before recouping some of the losses as investors pivoted towards beaten down cyclical industrial names. Lower demand from OEMs [original equipment makers] also led to lower demand for component suppliers including engine maker Rolls-Royce that fell to multi-year lows in 2020.
Rolls-Royce shares continue to sag despite the rebound in industrial shares
While a lot of industrial names have recouped most of their losses, Rolls-Royce shares are still languishing near their 52-week lows. Even Berkshire Hathaway, whose chairman Warren Buffett is known for his value investments, took a nearly $10 billion write-off on its investment in Precision Castparts that supplies components for aircraft.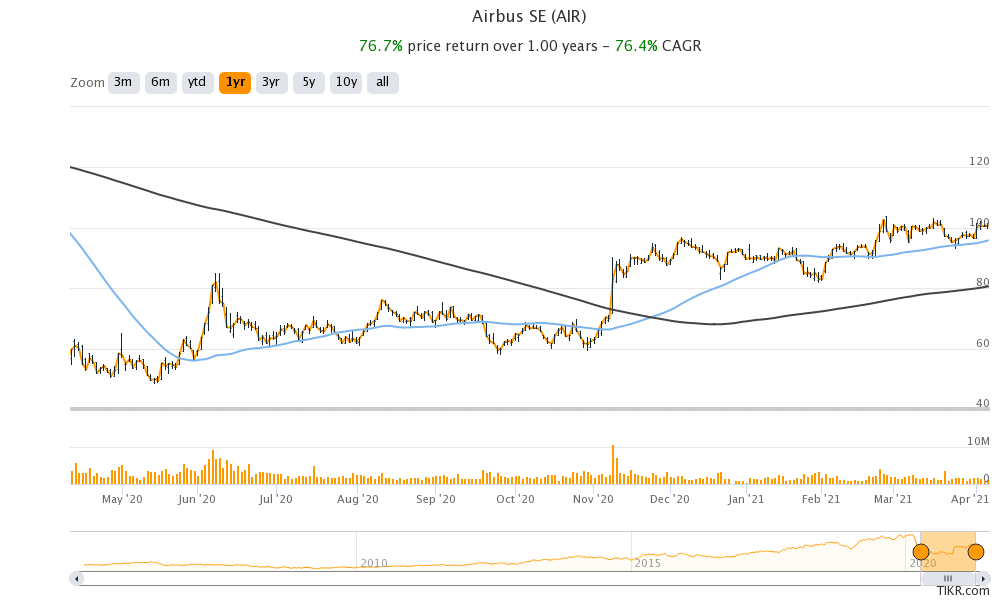 The aviation sector faced massive challenges in 2020
Airline companies also saw their revenues decline and losses mount as flying was barred for a large part of the year. Even when flying resumed with safety protocols, the occupancy levels were low and airline companies continue to burn cash.
However, the uptick in Airbus' March deliveries shows that airline companies are becoming somewhat more optimistic on the outlook, even as the daily number of cases continues to swell globally. While Europe is going through a third wave of the pandemic, India is going through a second and has been reporting more than 100,000 daily cases. Brazil is another hotspot for the pandemic.
Meanwhile, governments globally are wary of strict lockdowns of the kind they imposed in the early days of the pandemic because it takes a big toll on the economy.
Analysts are positive on Airbus shares
Coming back to Airbus shares, analysts are positive on the company and it has received a buy or equivalent rating from 10 analysts polled by MarketBeat. Three analysts rate the shares as a hold while the remaining one analyst has a sell rating.
Airbus has an average price target of €108.92, which is a premium of around 5% over the current price. Yesterday, Goldman Sachs set a street high target price of €134 on Airbus shares. And just this week, JP Morgan Chase set a €120 price target on Airbus with a buy rating, while Jefferies reiterated its neutral stance with a €90 target price.
That said, the aviation sector is not out of the woods yet. But looking at the strong response to cinema reopening in the US, there are visible signs that there is strong pent-up demand for out-of-home entertainment. The aviation industry is also banking on pent up travel demand.
If good days return for airline companies, it will trickle down the value chain and OEMs such as Airbus and Boeing may also see an increase in their order books and deliveries.
Airbus shares were trading 2.5% higher at €103.32 at 11:45am London time today.