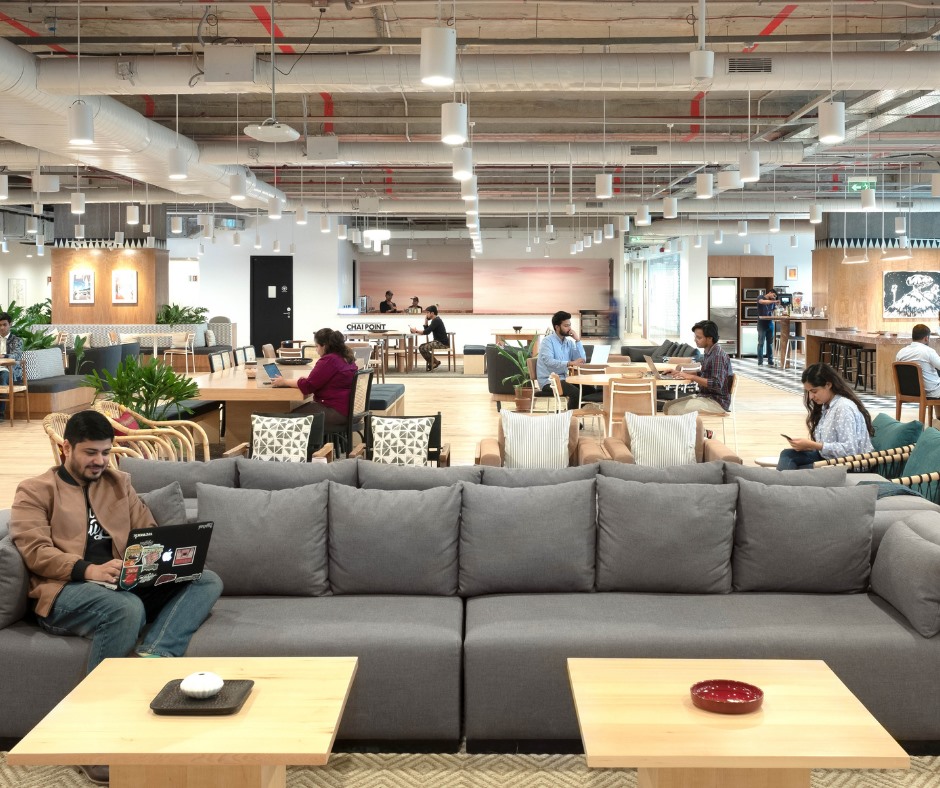 Loss-making WeWork, whose IPO was stalled in 2019, is said to be exploring a SPAC (special purpose acquisition company) merger to go public. Could SPACs save the day for the SoftBank-backed company following its failed IPO?
WeWork's IPO debacle in 2019 made news for all the wrong reasons, forcing SoftBank to bail out the cash-starved company. There were serious corporate governance issues at WeWork and its founder Adam Neumann was eventually ousted from the company. While SoftBank has made many smart investments, including its bet on Alibaba, SoftBank is among the biggest misses for SoftBank.
WeWork posts massive loss
WeWork was aiming for a valuation as high as $47 billion in the IPO but its bailout by SoftBank subsequently valued the co-working space company at around $8 billion. Meanwhile, while a lot might have changed for WeWork over the last two years, what hasn't changed is that it is still loss-making.
According to the Financial Times, WeWork lost $3.2 billion last year. A small consolation is that the losses have narrowed slightly from $3.5 billion in 2019. Meanwhile, the report says that WeWork expects occupancy levels to rise to 90% by the end of 2022 from 47% at the end of 2020. Also, the company expects to post an adjusted EBITDA of $485 million in 2022. The company expects to post revenues of $7 billion by 2024 and is eyeing proceeds of $1 billion from the SPAC merger. The cash infusion would help WeWork stay afloat and cover for its massive cash burn.
Meanwhile, the Financial Times report said that at least one prospective investor doubted the numbers projected by WeWork. While the SPAC name is not yet public former NBA star Shaquille O'Neal is among its advisors. WeWork is said to be exploring a deal that could value the company at around $9 billion.
About SPACs
While SPACs have been around for quite some time now, they have come to the forefront only over the last year. Through a SPAC merger, a company wanting to go public can reduce the listing time dramatically as compared to the traditional IPO. Also, SPACs can be cost-efficient as companies can avoid the fat underwriting fee that investment bankers charge. That said, there are sponsor shares in a SPAC that the sponsors offer to themselves at a hefty discount.
2020 was a record year for SPACs and there were more SPACs in the year than in the previous ten years combined. The total money that SPACs raised was almost similar to what traditional IPOs raised. 2021 is turning out to be an even better year and within the first three months of the year, SPAC IPOs are more than what we saw in the last year. A look at the IPO calendar would show that most of these are SPACs.
SoftBank also launched its SPAC
In fact, even SoftBank was drawn towards the SPAC mania and it launched its own blank cheque company in 2020. However, SPACs have come under pressure over the last month. There has been a sharp fall in almost all the SPACs. These include those that have announced the merger targets as well as those that are still hunting for a target.
Coming back to WeWork, given the wave of SPACs and the scores of blank cheque companies hunting for targets, it won't be difficult for WeWork to go public. Also, loss-making companies have not deterred SPAC sponsors, as almost all the companies that went public through SPAC mergers were loss-making.
WeWork looking at SPAC merger
That said, if WeWork does indeed decide to go public through the SPAC route, it would be able to provide financial forecasts, a luxury that is not available in a traditional IPO. However, investors have been turning increasingly sceptical on SPACs.
The most recent setback was the sharp fall in Churchill Capital IV (CCIV) SPAC, after it announced a merger with Lucid Motors. CCIV stock hit a high of $65 but now trades at only 40% of those levels. SPACs owned by Chamath Palihapitiya have also plunged. Along with a sell-off in SPACs, Hindenburg Research's allegations against Clover Health, which merged with one of Palihapitiya's SPACs, also took a toll on the entrepreneur's SPAC empire.