Interactive Investor Review – Fees, Charges and Share Dealing
Fact Checked
Everything you read on our site is provided by expert writers who have many years of experience in the financial markets and have written for other top financial publications. Every piece of information here is fact-checked.
Disclosure
Please note that we are not authorised to provide any investment advice. The information on this page should be construed for information purposes only. We may earn commissions from the products mentioned on this site.
Interactive Investor has made waves as a UK share dealer because it's one of the only brokers to operate on a monthly subscription model. For active traders, this subscription service can make sense – in exchange for a monthly fee, you get discounted rates for trading UK and US shares.
On top of that, Interactive Investor gives account holders share and fund research from Morningstar, which in itself is quite valuable. While the technical analysis and charting tools could be vastly improved upon, this broker has some of the best fundamental research around.
In our Interactive Investor review, we'll take a closer look at everything this broker has to offer and see how it stacks up against the competition. Let's find out whether Interactive Investore is the right share dealing platform for you.
What is Interactive Investor?
Interactive Investor is a UK share broker launched in 1995. The broker was launched with the do-it-yourself, active retail investor in mind and aims to give clients the tools they need to trade successfully. Interactive Investor has more than 300,000 clients in total and manages more than £36 billion in assets.   


Notably, Interactive Investor's popularity has also led it to become something of a hub for active traders. The platform's forum is one of the most lively places on the Internet for interacting with other traders and sparking discussions about market trends or individual shares. Since the service is based in the UK, the platform also has a greater focus on UK shares and UK investors than some international brokers.
Interactive Investor has won a number of awards in recent years for its unique approach to trading. In 2019 alone, it won the ADVFN Best Low-cost Stockbroker Award, the Best ISA Provider Award from City of London Wealth Management, and the Best Low-cost SIPP Provider Award from the Financial Times. The service has clearly gained traction and is now being recognized as one of the top stockbrokers in the UK.
What Does Interactive Investor Share Dealing Offer?
Interactive Investor offers trading on global markets. Investors get access to trade most shares on the London Stock Exchange, including Tesco and Royal Mail. You can also trade the majority of shares on the New York and Nasdaq Stock Exchanges in the US, including popular shares such as Amazon and Netflix. In addition, Interactive Investor offers trading on shares in 16 other countries:
Canada
Australia
Hong Kong
Singapore
Ireland
Germany
France
Spain
Belgium
Italy
The Netherlands
Sweden
Switzerland
In total, you can trade more than 40,000 international shares through Interactive Investors, including many of the best shares to buy.
Interactive Investor also offers trading on a wide variety of UK funds and UK and US ETFs. The broker has a selection of more than 1,000 ETFs and more than 600 investment trusts. That said, Interactive Investor doesn't sponsor any of its own funds like some large investment banks with retail accounts do.
Interactive Investor Fees & Commissions
Pricing at Interactive Investor is unique compared to almost every other major UK broker. The platform operates on a monthly subscription model and there are three different plans available: Investor, Funds Fan, and Super Investor.
The Investor plan costs £9.99 per month. You are charged £7.99 for UK and US share trades, ETF trades, and fund trades. International share trades cost £19.99 each.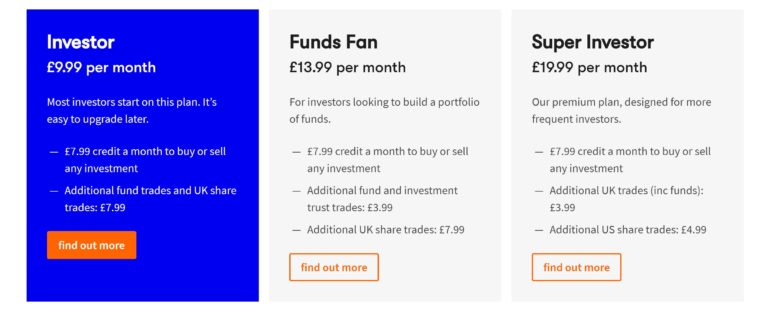 The Funds Fan plan costs £13.99 per month and drops the commission on UK fund and ETF trades to £3.99. All other commissions, including for UK shares, remain the same as for the Investor plan.
The Super Investor plan costs £19.99 per month. With this plan, UK share, fund, and ETF trades cost £3.99 while US share trades cost £4.99 each. International share trades cost £9.99 each.
Each plan comes with a £7.99 per month account credit, which is enough to place one to two trades for free. If you turn on dividend reinvestment for your account, Interactive Investor also charges £0.99 per reinvestment transaction.
This pricing structure is designed to benefit active traders who place multiple trades per month. The account fees aren't all that high relative to trade commissions, and the commissions are significantly discounted compared to what many other well-known UK brokers charge. This is particularly true for the Super Investor plan, which offers a steep discount on individual share trades. So, the more trades you place with Interactive Investors, the more money you'll save relative to trading with another broker that charges higher commissions.
However, if you're interested in a share dealer for long-term investing, Interactive Investor can be pricey. The monthly account fee is assessed regardless of whether you place any trades. At the very least, you should need to make at least one trade per month to take advantage of your £7.99 account credit to make this broker worthwhile.
Interactive Investor also charges for a variety of other account actions, although the chances that you will activate these charges are low. Most importantly, there are no charges for deposits or withdrawals, and there is no inactivity fee if you go several months without placing a trade.
Account Types
An important aspect to Interactive Investor is that this broker lets you establish a standard investing account, an ISA (individual savings account), a Junior ISA, or a SIPP (self-invested personal pension) plan. Standard investing accounts, ISAs, and Junior ISAs don't carry any extra charges and you can open any combination of these for a single monthly plan fee.
SIPP plans are free to open with Interactive Investor, but they come with an extra £10 per month management fee on top of your monthly plan fee. At the time of writing, Interactive Investor was waiving the SIPP fee on new accounts for nine months.
Interactive Investor Platform and Trading Tools
Interactive Investor's trading interface is hosted online rather than in a standalone platform. While this limits the functionality of some of the platform's tools, it does make it easy for new traders to begin using the platform. In addition, the interface is generally quick and responsive, and the buy and sell tools are as accessible for quick trades as in many standalone platforms.
Regular Investing
One of the best tools that Interactive Investor offers is regular investing. With this feature, investors can designate up to 25 shares, funds, or ETFs that they already own to invest in at regular intervals. Interactive Investor will debit money from your bank account on the 12th of each month and invest it on the third Wednesday of each month according to your account instructions.


The best thing about regular investing is that the trades placed through this mechanism are completely free. So, it's possible for long-term investors to build positions in funds or shares over time. This is particularly useful for ISA and SIPP accounts, since saving requires that you regularly transfer funds for investment in any case.
Trader Forum
Interactive Investor has over 300,000 account holders, and many of them are quite active on the platform's forum. This makes the Interactive Investor forum one of the best places you can go for discussing specific shares or funds, asking other traders for advice, or gauging market sentiment.
Importantly, the trader forum is only open to account holders. Since there's a monthly account fee, this forum lacks the spam that plagues many other trading forums.
Trader Education
Interactive Investor falls well short of the mark when it comes to trader education and isn't ideal if you're a beginner looking to learn how to invest in stocks. There simply aren't many guides for beginner investors, so you'll have to look elsewhere if you need advice about what type of account to open or how to manage risk.
The broker also doesn't allow you to set up a demo trading account. However, you can turn watchlists into tracked portfolios to see how they perform over time. Interactive Investor also has four model portfolios available, which first-time investors can look at to get an idea of how to set up their own custom portfolios.
Order and Risk Management
One downside to Interactive Investor, particularly for more experienced traders, is that the platform doesn't have many of the complex order tools that other brokers offer. When it comes to buying and selling shares or funds, you only get three order types – market, limit, or stop loss. There are no options to set up 'one cancels the other' or other complex order flows.
Otherwise, the order interface is easy to navigate. You can choose your settlement currency (note that there may be fees for settling in a currency other than pounds) and your settlement date, as well as clearly see any fees that the platform will charge for your trade.
Research and Analysis at Interactive Investor
All of the research and analysis available to traders on Interactive Investor comes from Morningstar.
If you're looking for in-depth technical analysis with customizable charting, look elsewhere. Interactive Investor's charts – which are really Morningstar's charts – are extremely basic and are only capable of overlaying a selection of seven basic technical studies. There are no drawing tools and you won't be able to examine prices using a popular candlestick charting view. For technical analysis, it's well worth looking for another platform.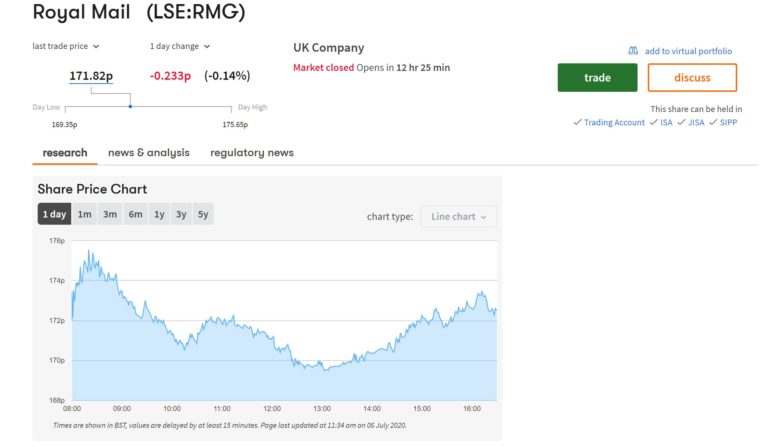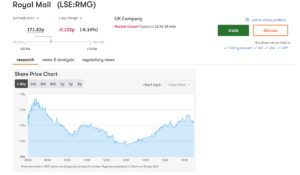 When it comes to fundamental analysis, however, Interactive Investor shines. The broker provides extremely detailed tables of financial data, including full income statements for all individual companies you can trade through the platform. You can also analyze dividends over time, look at the top shareholders for any company, and get information about recent insider trading activity. Long-term fundamental traders will find all of the information they need to make decisions available through Interactive Investor.
It's worth highlighting that this is a very different balance than most brokers strike. Often, brokerage platforms are heavy on charting and technical analysis, but light on fundamental research. Interactive Investor goes in the opposite direction, which is another way in which this broker stands out from the pack.
The other important research tool that Interactive Investor offers is a news feed. Stories are written largely by Interactive Investor's own team of analysts, so you get something of a different take on the market with this platform. The downside is that only a few news stories are published each day, and you won't typically find straight-out recommendations for shares or funds to buy.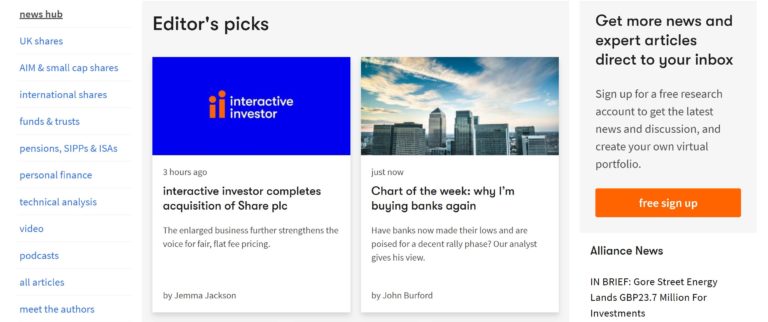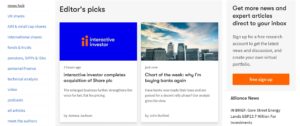 Interactive Investor Mobile Trading App
Interactive Investor's mobile trading app is good for placing trades, but not for much else. The look and feel mirrors the web interface, but the charting capabilities are even more limited and it's hard to display tables of fundamental data in a way that's actionable. While you can access the order interface, news feed, and watchlists, it's difficult to use the app to make decisions about what assets are worth trading.
Worse, the mobile app doesn't enable you to set price alerts for shares or funds, and alerts that you set up on your desktop can't be pushed to your smartphone. In a lot of ways, this defeats the main purpose of having a mobile trading app in the first place – being able to take advantage of short-term price dips while on the go.
Payments at Interactive Investor
You can deposit money to Interactive Investor using a bank transfer, debit card, or credit card. The platform doesn't currently support payment through an e-wallet. In addition, it's important to note that withdrawals can only be made by direct deposit to a bank account – you cannot credit a debit or credit card with your funds.
Interactive Investor currently supports nine base currencies: GBP, USD, EUR, CAD, HKD, SGD, AUD, SEK, and CHF. However, keep an eye out for conversion and other fees if you are using a currency other than pounds.
Interactive Investor Contact and Customer Support
Interactive Investor offers customer support by phone, live chat, and email during weekdays only, from 7:45 am to 5:30 pm GMT. The service is excellent, as you can get a human representative on the line in under one minute and the support team is impressively knowledgeable about the brokerage platform and common account issues.
Interactive Investor contact number (UK): 0345 607 6001
Is Interactive Investor Safe?
Interactive Investor has over 300,000 users and manages £36 billion in investment assets. That alone doesn't make it safe, but the company's long list of awards and the fact that it's been around for nearly 25 years are promising.
Since the broker is based in the UK, all investment accounts are backed by the UK's Financial Services Compensation Scheme. That means that any money you deposit with Interactive Investor is protected up to £85,000 in the event that the company goes bankrupt in the future.
Interactive Investor Pros & Cons
Pros
UK, US, and 16 international markets
Subscription-based plans with discount commissions
Low-cost SIPP plans available
Supports nine base currencies
Fundamental research from Morningstar
Free regular investing
Cons
Monthly subscription can be pricey
Very limited mobile app
Limited educational resources
Basic charting tools
Interactive Investor vs. eToro
How does Interactive Investor stack up against eToro, another top share broker in the UK? The two platforms take a very different approach to trading, so they're best for different types of investors.
First and foremost, the pricing model is different. Interactive Investor charges a monthly subscription and commissions on every trade, while eToro is 100% commission-free. eToro does charge a £4 withdrawal fee, but for the vast majority of traders it's possible to save money with eToro over Interactive Investor. It's important to note that eToro only offers standard investing accounts, not ISAs or SIPP plans.
Charge per Trade
Monthly Fee
Inactivity Fee
Deposit/Withdrawal Fees
Interactive Investor
£3.99 to £19.99 depending on plan

 

£9.99, £13.99, or £19.99
£0
£0
eToro
£0
£0
£8 per month (after one year)
£4 per withdrawal
Both brokers offer trading on a wide variety of share markets, including most popular shares in the UK and US. eToro also includes ETFs in its selection, but there are only around 150 and no investment trusts to trade. However, eToro also offers a wide range of other assets, including forex, commodities, and cryptocurrencies.
In addition, eToro offers more flexibility in terms of how you invest. This is because while it supports traditional share ownership like Interactive Investor, it also doubles up as a CFD broker and allows you to trade stock CFDs. This means you can short sell shares and apply leverage to make larger traders.
If you rely on technical analysis to make trading decisions, eToro is likely the superior broker. It offers a much more advanced charting interface and a wide variety of technical studies. While there is some fundamental research, eToro doesn't have advanced financial data from Morningstar like Interactive Investor does. eToro's mobile app is also superior, as you have access to technical charts and price alerts.
eToro is also well-known for its innovative social and copy trading tools. These allow you to interact with other traders and even copy their entire portfolios, so you can essentially invest in stocks in a passive way. This gives eToro is a big advantage over many run-of-the-mill share dealing platforms.
On the whole, we recommend eToro over Interactive Investor. Not only is it more affordable, but it also offers copy trading, CFDs, a range of payment methods that include PayPal, and one of the best mobile investment apps on the market.
Interactive Investor Review – The Verdict
Our Interactive Investor review found there's a lot to like about this broker if you're a long-term investor who takes an active approach to managing your portfolio. The three plan options let you tailor your subscription to the assets you trade most frequently. Plus, having the ability to open a low-cost ISA or SIPP plan is extremely helpful if you want to save for retirement.
While there are improvements we'd like to see to Interactive Investor's platform – most notably, better technical charts and an improved mobile app – there's a reason this broker has attracted more than 300,000 users. It offers trading on a very wide range of shares, funds, and ETFs and gives you high-quality research from Morningstar. On the whole, Interactive Investor does a nice job with putting the tools investors need in front of them and leaving the rest up to you.
However, while Interactive Investor is a decent platform, it doesn't quite match up to our recommended UK broker. With 0% commission, the ability to buy shares or trade CFDs, and innovative social and copy trading tools, eToro is a fantastic choice in every way. Simply click the link below to get started today!
eToro – Buy Shares With No Commission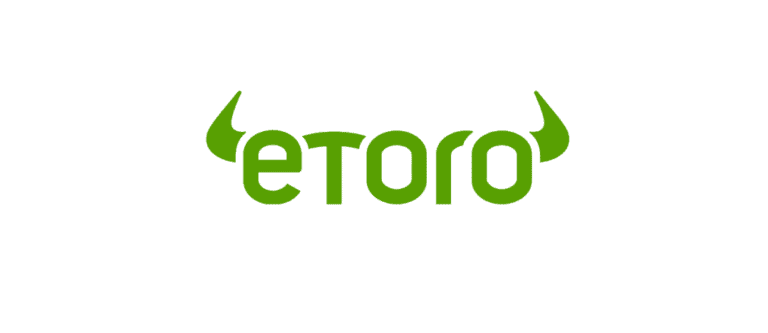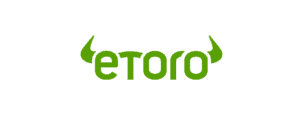 67% of retail investor accounts lose money when trading CFDs with this provider.
FAQs
Can you buy and sell bonds through Interactive Investor?
Interactive Investor only offers trading on shares, funds, and ETFs. While some funds may include bonds, you cannot buy and sell bonds directly through this broker.
Does Interactive Investor have any managed portfolios?
Interactive Investor has four managed portfolios, but they are only available as examples. You cannot invest directly in these portfolios and have your holdings managed for you.
Is there a cost to open a SIPP plan?
Yes, Interactive Investor charges £10 per month to manage a SIPP plan. This is in addition to the monthly fee for your account.
Can Interactive Investor automatically reinvest dividends?
Yes, you can set Interactive Investor to automatically reinvest dividends from shares or funds. However, note that there is a £0.99 fee for each reinvestment transaction no matter what account plan you have signed up for.
Does Interactive Investor require a minimum deposit?
No, Interactive Investor does not require a minimum deposit. But, you will need to link a bank account or debit or credit card to pay your monthly account fee.