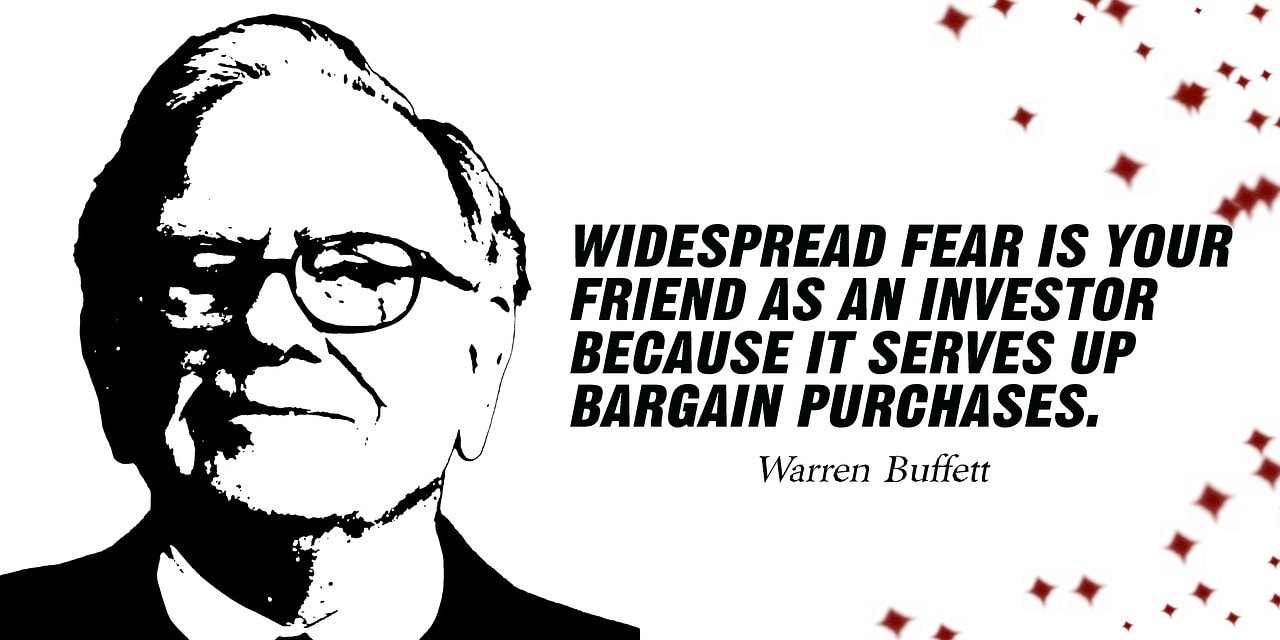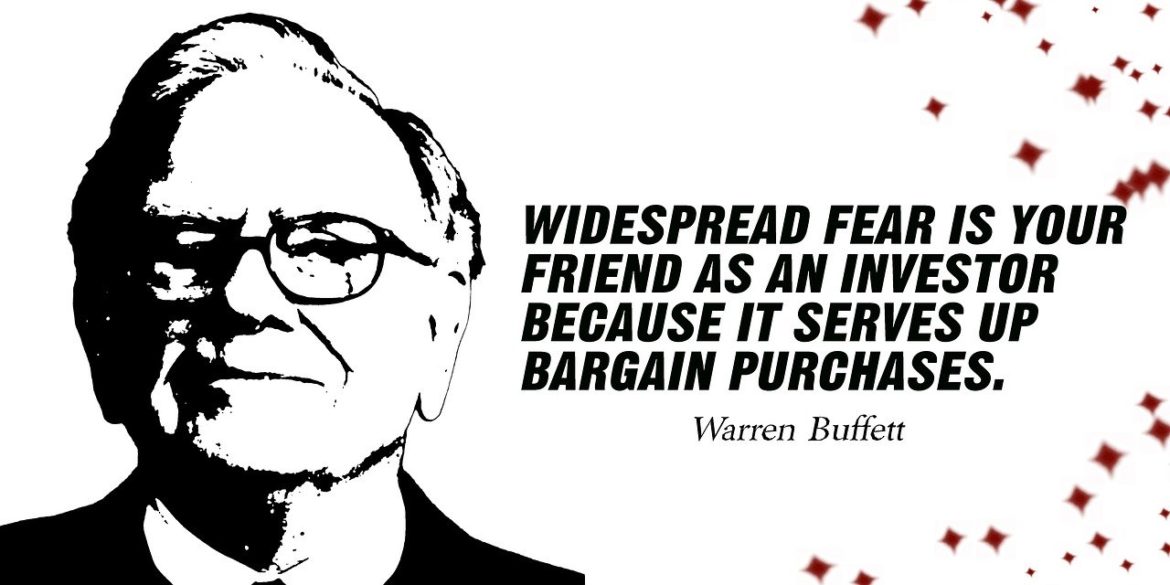 Berkshire Hathaway stock rose 1.48% on Monday as its earnings report released on Saturday seemed to please investors. Along with the earnings, a record buyback and a massive write-down were the other key highlights of the company's second-quarter earnings report.
Berkshire Hathaway stock versus S&P 500
Berkshire Hathaway stock has lagged the S&P 500 since the beginning of 2019. Last year, the Warren Buffett-run company underperformed the S&P 500 by more than 20% after accounting for dividends. It was Berkshire Hathaway's worst underperformance since 2009.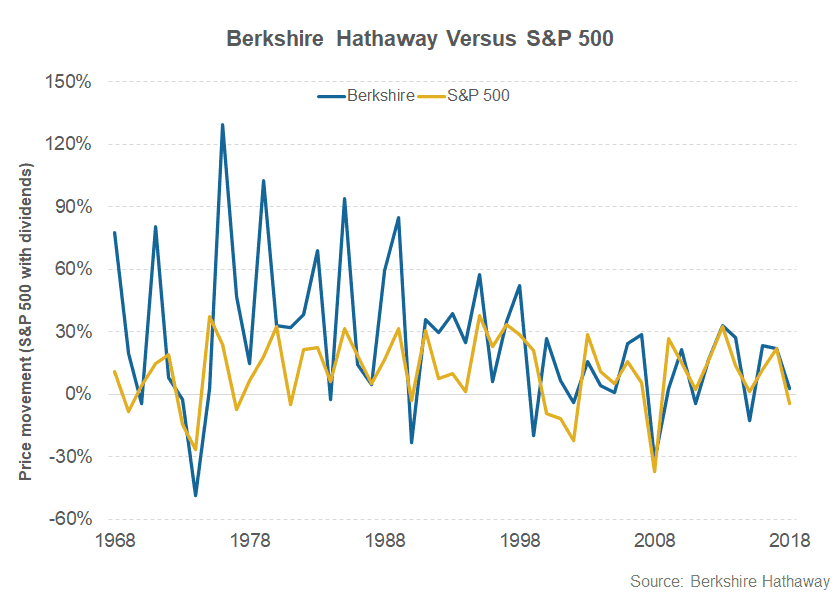 The scenario hasn't been any different in the first half of 2020, with the stock underperforming the S&P 500 by 20%. However, after the massive underperformance in the first half of the year, Berkshire Hathaway shares have played catch up with the index.
Berkshire Hathaway stock rose 9.7% in July, versus 5.5% gains for the S&P 500. It has continued to outperform the S&P 500 in August gaining 8.6% in the month so far as compared to a 2.7% rise in the S&P 500. On Monday  Berkshire Hathaway also reported that returns outpaced the S&P 500 as investors gave a thumbs up the company's second-quarter earnings released on Saturday.
Berkshire Hathaway's second quarter earnings
Berkshire Hathaway reported a net income of $26.4 billion in the quarter, as compared to a net loss of $40.7 billion in the sequential quarter. While that's a massive turnaround, Buffett cautioned against reading too much into the metric as it leads to wide fluctuations. New accounting rules call for reporting unrealised gains in stocks that according to Buffett "severely distort Berkshire's net income figures and very often mislead commentators and investors".
"For analytical purposes, Berkshire's "bottom-line" will be useless," said Buffett in the 2017 annual report. A better metric would be to look at operating earnings that fell to $5.5 billion in the quarter as compared to $6.2 billion in the corresponding quarter last year.
However, along with the earnings, Berkshire Hathaway's second quarter earnings report had two main highlights. First, the company took a $9.8 billion impairment on its investment in Precision Castparts. Berkshire acquired the company in 2015 for $37.2 billion in a deal that he had then termed expensive.
Precision Castparts makes components for aircraft. The aircraft industry is reeling under the impact of the coronavirus pandemic and both Boeing and Airbus are grappling with fewer orders. Cash-strapped airlines are reviewing every part of their cash outflow including their orders for new aircraft.
Warren Buffett and buybacks
Warren Buffett repurchased $5.1 billion of Berkshire Hathaway shares in the second quarter, a new record for the company. Buffett hasn't been able to find many buying opportunities this year and as a result, the company's cash pile has surged to $146.6 billion at the end of the second quarter, up from $128 billion at the beginning of the year.
Even after taking share buying into account, Berkshire Hathaway was a net seller of shares to the tune of $13 billion in the second quarter, again a record for the company. These net sales include the proceeds from the four airline stocks that Warren Buffett offloaded in April, at a massive loss.
Also, while Berkshire Hathaway repurchased a record $5.1 billion worth of its shares in the quarter, it is still only 3.4% of its massive cash pile. For Warren Buffett and vice chairman Charlie Munger, the first priority has been to invest the cash either in the businesses Berkshire Hathaway is holding or on acquiring stakes in companies.
Can Berkshire Hathaway continue to outperform?
All said, Warren Buffett has signalled that he is ready for deals. He increased the stake in Bank of America in July and August. Also, in July, Berkshire Hathaway announced a $10 billion deal to acquire Dominion Energy's natural gas assets.
Berkshire Hathaway might continue to outperform the S&P 500 in the near term. The surge in growth and tech stocks has lifted US stock markets while value investors like Berkshire Hathaway have underperformed.
However, value investing might stage a comeback as valuations in growth stocks are now looking overblown. With a massive war chest, it would pay off to put your trust (and money) behind Warren Buffett. Despite his recent underperformance, Warren Buffett remains among the best investors of all time.
He may be out of favour with markets currently but might not remain for long as realism and valuations catch up with markets sooner than later.