Snapchat shares have never received as much love from investors as shares of its bigger rival in the social media space, Facebook. In large part, that has always been because Snapchat failed to generate significant revenue. The platform had captured a huge audience, but it was far from a hit with advertisers.
That's begun to change, though, thanks to Snapchat's Dynamic Ads tool and other investments in advertising. Snapchat notched record profits in the first quarter of 2020, and it's poised to perform even better as online advertising recovers after the coronavirus pandemic.
So, should you buy Snapchat shares today? In this guide, we'll cover the bulls' case for why Snapchat is a good investment right now. We'll also show you how to buy Snapchat shares online in the UK and highlight top brokers you can use today.
Snapchat trades on the New York Stock Exchange, so the easiest way to buy shares in the UK is through an online stock broker. When it comes to choosing the best broker for your needs, there are a few things to consider.
First, take a look at prospective brokers' pricing. Top UK brokers have gone completely commission-free, meaning you just pay a spread – or nothing at all – to buy shares of US companies like Snapchat. Other brokers are still charging commissions, which can add up quickly if you want to build a portfolio or jump into equity trading.
Second, consider what stocks your broker enables you to trade. Some brokers only offer US and UK stocks, while others have a selection of hundreds of thousands of companies from around the world. It's also important to know whether your broker supports CFD trading, which allows you to trade with leverage. You may also consider whether your broker offers ETF trading or forex trading.
Finally, be sure to inspect a broker's trading platform. This is your main tool for charting, research, and analysis, so it's important that it has everything you need. Look for built-in technical studies, the ability to create your own indicators, and analyst research feeds. Many brokers offer paper trading so that you can try out their platform risk-free.
With those factors in mind, let's take a closer look at our top two favourite stock brokers in the UK today: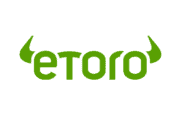 eToro offers 100% commission-free trading on a huge variety of stocks. This broker lets you trade shares of more than 800 companies from around the world, as well as more than 450 ETFs. Even better, you have the choice to buy shares outright or trade CFDs with leverage up to 5:1. CFD spreads at eToro are typically well below the industry average.
Perhaps the best thing about this broker is its trading platform, which is available on web and mobile. eToro supports a vibrant social trading network where you can interact with thousands of other traders. You can also see at a glance whether the trading community is bullish or bearish about Snapchat shares, which can help you make better trading decisions.
eToro also supports copy trading. With this feature, you can set a portion of portfolio to automatically mimic the positions of one or more professional traders. It's a highly useful autopilot mode, and you can use it to get exposure to assets like forex and commodities in addition to stocks.
Pros
100% commission-free trading
800+ global shares available
Includes robust social trading network
Supports copy trading across multiple assets
Cons
Charges a £4 withdrawal fee
67% of retail investor accounts lose money when trading CFDs with this provider.
2. Plus500 – Trade Snapchat CFDs with Ultra-low Spreads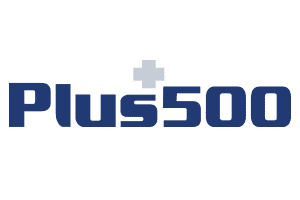 Plus500 is another top UK broker for share trading. Like eToro, Plus500 is completely commission-free, and it has some of the lowest CFD spreads on US shares that we've seen in the UK. Notably, this CFD broker offers leverage of 10:1 on Snapchat shares, so it's particularly suitable if you want to place a big bet on the future of this company.
We especially like Plus500's trading platform, which offers an easy to use yet capable charting interface. You get access to more than 90 built-in technical indicators and drawing tools, along with price alerts to help you stay on top of the market. Plus500 also offers one of the best trading apps we've seen, complete with touch-based charting.
The only downside to Plus500 is that it isn't always the best solution for advanced technical analysis. The platform doesn't allow you to create your own custom studies, and alerts can only be based on price. Most UK traders won't find this to be an issue, but it can be problematic for more advanced strategies.
Pros
100% commission-free trading
10:1 leverage on Snapchat shares
90+ technical indicators available
Excellent mobile trading app
Cons
72% of retail investor accounts lose money when trading CFDs with this provider.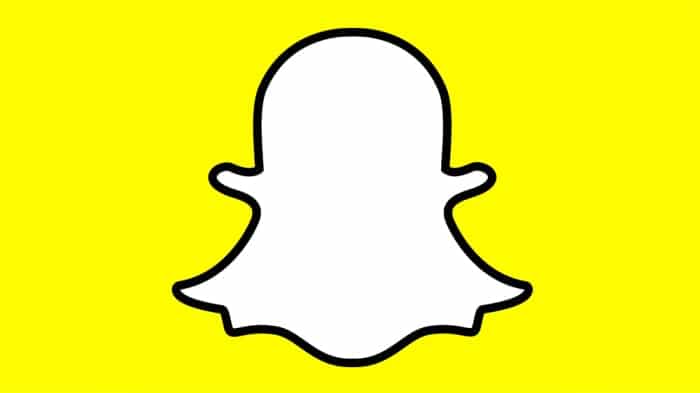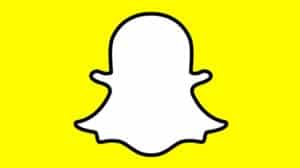 Snapchat is a household name, but that's not enough information to justify buying Snapchat shares. Before you invest, it's important to take a deep dive into this company to find out where it's been and where it may be going.
To help you get started, we'll walk you through Snapchat's history and explain why many analysts are excited about Snapchat shares right now.
Snapchat went public on the New York Stock Exchange in 2017 at a price of $24 per share. The stock's first day of trading was extremely profitable for new investors, with the stock moving more than 40% higher on the day.
However, for a long time after that first day, Snapchat shares slid slowly downward. The company's stock dropped ultimately dropped to less than $5 per share in 2019. Investors fled amid concerns that Snapchat was still unprofitable more than two years after its IPO, and that it had failed to effectively monetize its huge user base.
Starting in 2019, though, Snapchat began to turn things around. The company cut expenses dramatically while rolling out new tools for advertisers. The company also began increasing its average revenue per user and rolled out a redesigned Android app that worked better for advertisers and users alike.
Going into 2020, Snapchat stock had topped $19 per share. But the stock fell to just $10 per share in March as the coronavirus pandemic gripped the globe and online advertising expenditures fell sharply.
The company's shares recovered relatively quickly, though. Snapchat announced an extremely positive first-quarter revenue growth in 2020, which got investors and analysts excited about the company again. Shares dipped from a peak of over $25 per share to just over $21 per share in August after a less promising third-quarter revenue growth.
That dip was short-lived, in part because it was largely attributed to reduced advertising across the board during the COVID-19 pandemic. This week, shares hit an all-time high of over $27 per share.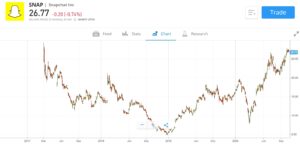 Snapchat remains unprofitable and should not be considered a dividend stock. The company likely will not pay out a dividend to investors for many years to come.
Should I Buy Snapchat?
Analysts and investors have been excited about Snapchat for most of this year. For good reason, too – the company's prospects are looking up, and profitability may not be too far in the distance for this social media platform.
Let's take a look at some of the most important reasons why it's worth owning shares of Snapchat right now.
Advertisers are Getting on Board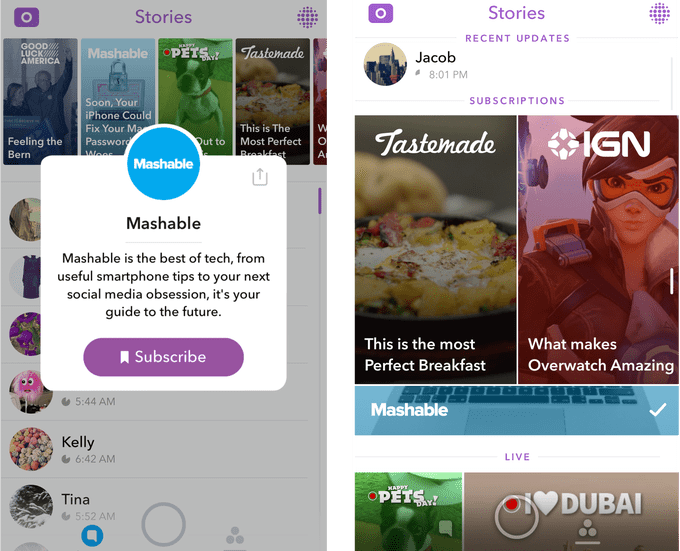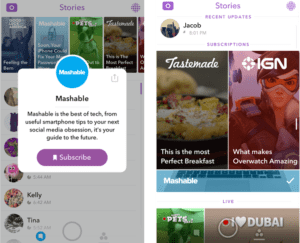 One of the key changes Snapchat has made over the past two years is to focus on advertisers. After years of seeming unsure how to bring in revenue, Snapchat has fully transformed the back end of its platform to cater to advertising.
The most important tool in this shift is Dynamic Ads, which has been a huge hit with advertising agencies and major brands. Adidas, one of the first brands to try out Dynamic Ads when it was first released, realized a 52% return on investment from Snapchat. Numbers like that are sure to bring in more advertisers and more revenue for Snapchat.
The key for investors is that as advertisers flock to Snapchat, the company is pushing closer to profitability. Snapchat reported its first-ever quarterly profit in the fourth quarter of 2019 after years of losses. Still, it has to prove that the social media platform can be consistently profitable. So far, that uncertainty over future profitability has helped keep the stock price at reasonable levels, especially compared to social media peers like Facebook and Twitter.
Keeping Users with Unique Content
Snapchat currently has more than 240 million daily active users, and that number is growing at a quick clip. In the second quarter of 2020 alone, the number of daily active users on Snapchat increased by 17%. Most of these users are under 35, a demographic that other social media platforms have had a difficult time capturing and retaining.
Snapchat's secret in an age of fleeting attention spans is to keep users engaged with highly dynamic content. The social media platform has partnered with media companies like Disney, NBC, the NBA, and the NFL to provide it with new programming and custom channels for years to come. Plus, Snapchat is jumping into the media game itself with Snap Originals, a series of short-form television shows that will only be available on the platform.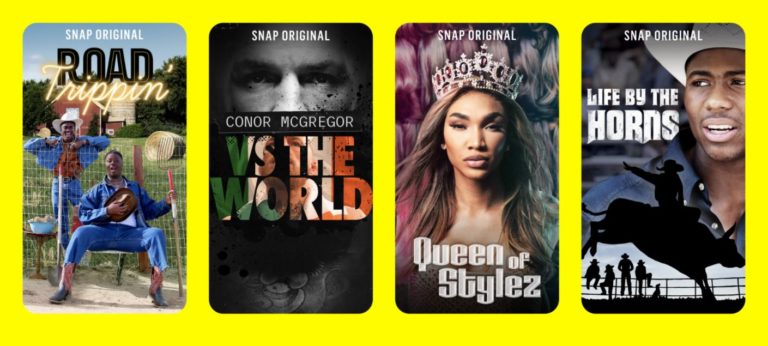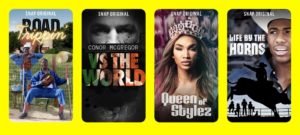 If the success of companies like Netflix have proven anything, it's that jumping into content production and streaming is a winning strategy. Analysts expect to see this investment pay off for Snapchat in the form of higher daily active users numbers, which means potentially more revenue from advertisers.
Step 3: Open an Account and Deposit Funds
Ready to buy Snapchat shares? Get started by opening a new brokerage account. We'll show you how to open an account, deposit funds, and buy shares at eToro. This top UK broker offers 100% commission-free trading, a robust social network, and access to more than 800 shares worldwide.
To begin, navigate to eToro's website and click 'Join Now.' Enter a username and password for your new trading account, and then enter personal details like your name, email, and phone number.
The next step is to verify your identity. This is required by the UK government to prevent financial fraud. Simply upload a copy of your driver's license or passport and a copy of a recent utility bill or bank statement that shows your current address.
Before you can start trading, you need to fund your new account. eToro offers a wide range of payment methods, including debit or credit card, bank transfer, PayPal, Neteller, and Skrill. The first time you make a deposit, you'll be required to transfer at least £140 into your account.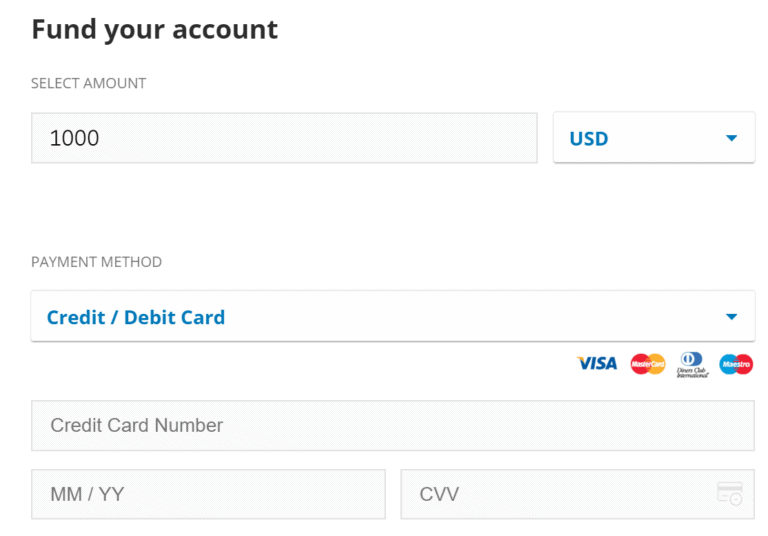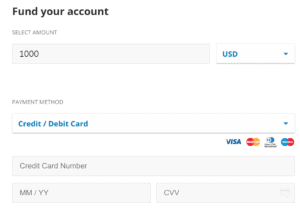 Now you're ready to buy Snapchat shares. From the eToro dashboard, type 'Snapchat' into the search bar at the top of the page. When Snapchat appears in the drop-down menu, click 'Trade' to open an order form.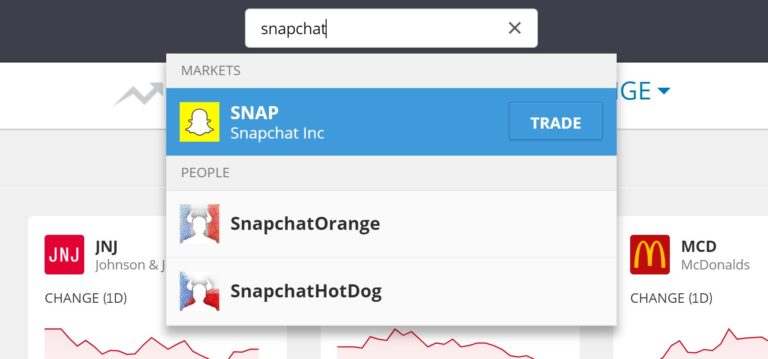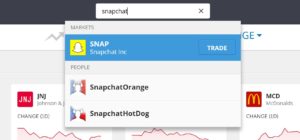 In the order form, specify how many shares of Snapchat you want to buy. You can also enter any amount over £40 instead of choosing a specific number of shares since eToro offers fractional shares.
If you are trading Snapchat CFDs, you can choose whether to add leverage to your trade up to 5:1. Keep in mind that leverage carries additional risk and fees.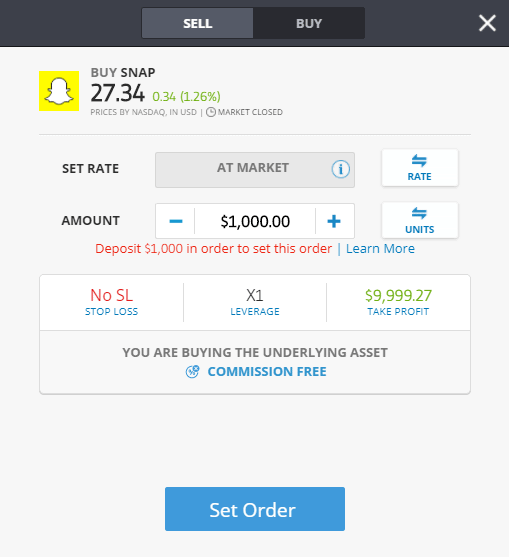 When you are ready, click 'Open Position' to buy Snapchat shares.
It's always difficult to justify buying shares after the price has been on an extended run, as Snapchat shares have. But in the case of Snapchat shares, there are plenty of good reasons for the recent momentum. Furthermore, if Snapchat continues on the trajectory it's been on since mid-2019, the stock should have plenty of room to rise even further.
Ultimately, what happens to the price of Snapchat shares will come down to whether the company can turn an annual profit before investors are scared off again. While that bet turned out poorly for investors in Snapchat's IPO, the company is much more mature now and has finally found an advertising scheme that perfectly suits its platform. This is coupled with the fact that Snapchat's user base is continuing to grow.
So, the social media platform appears to be poised for profitability as soon as advertising spends by major brands picks up again. Many analysts expect this to be as soon as next year, which means a quick path to greater revenue for Snapchat. UK investors can buy Snapchat shares today to get ahead of the market and profit from Snapchat's looming success.
The Verdict
After a tumultuous several years, Snapchat shares have been on a hot streak lately. The company has finally landed on an advertising and revenue model that works well. Plus, it's continuing to grow its user base through custom content and partnerships with well-known media companies. Snapchat could be poised to reach profitability in the next year or two, and analysts are generally upbeat about the company's prospects.
Ready to buy Snapchat shares? Open an eToro account today to start trading!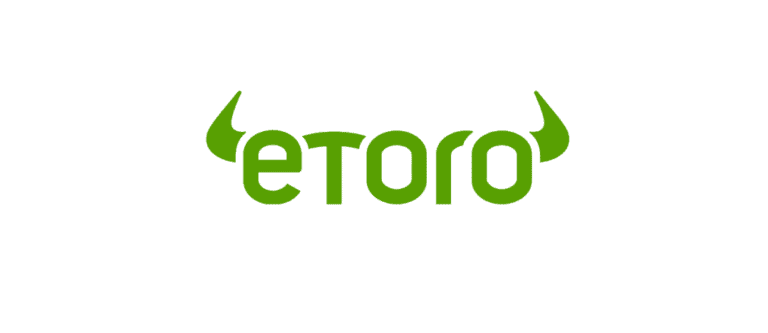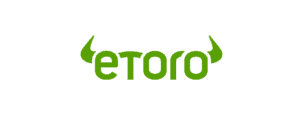 67% of retail investor accounts lose money when trading CFDs with this provider.
FAQs
[sc_fs_multi_faq headline-0="h4″ question-0="What is Snapchat's stock ticker symbol?" answer-0="Snapchat trades on the New York Stock Exchange under the ticker symbol 'SNAP.'" image-0="" headline-1="h4″ question-1="How many users does Snapchat have?" answer-1="Snapchat has 238 million daily active users and 360 million monthly active users. 90% of users on Snapchat are between ages 13 and 24." image-1="" headline-2="h4″ question-2="How much revenue does Snapchat produce?" answer-2="Snapchat made $1.7 billion in revenue in 2019, but reported a net loss of over $1 billion for that year." image-2="" headline-3="h4″ question-3="What is Snapchat Originals?" answer-3="Snapchat Originals is a new content arm within Snapchat that produces streaming television and short form shows exclusively for Snapchat. The Originals series 'Endless Summer' had 28 million viewers globally." image-3="" headline-4="h4″ question-4="What countries does Snapchat operate in?" answer-4="Snapchat operates around the world. The majority of its users are in the US, followed by India, France, the UK, and Saudi Arabia. " image-4="" count="5″ html="true" css_class=""]