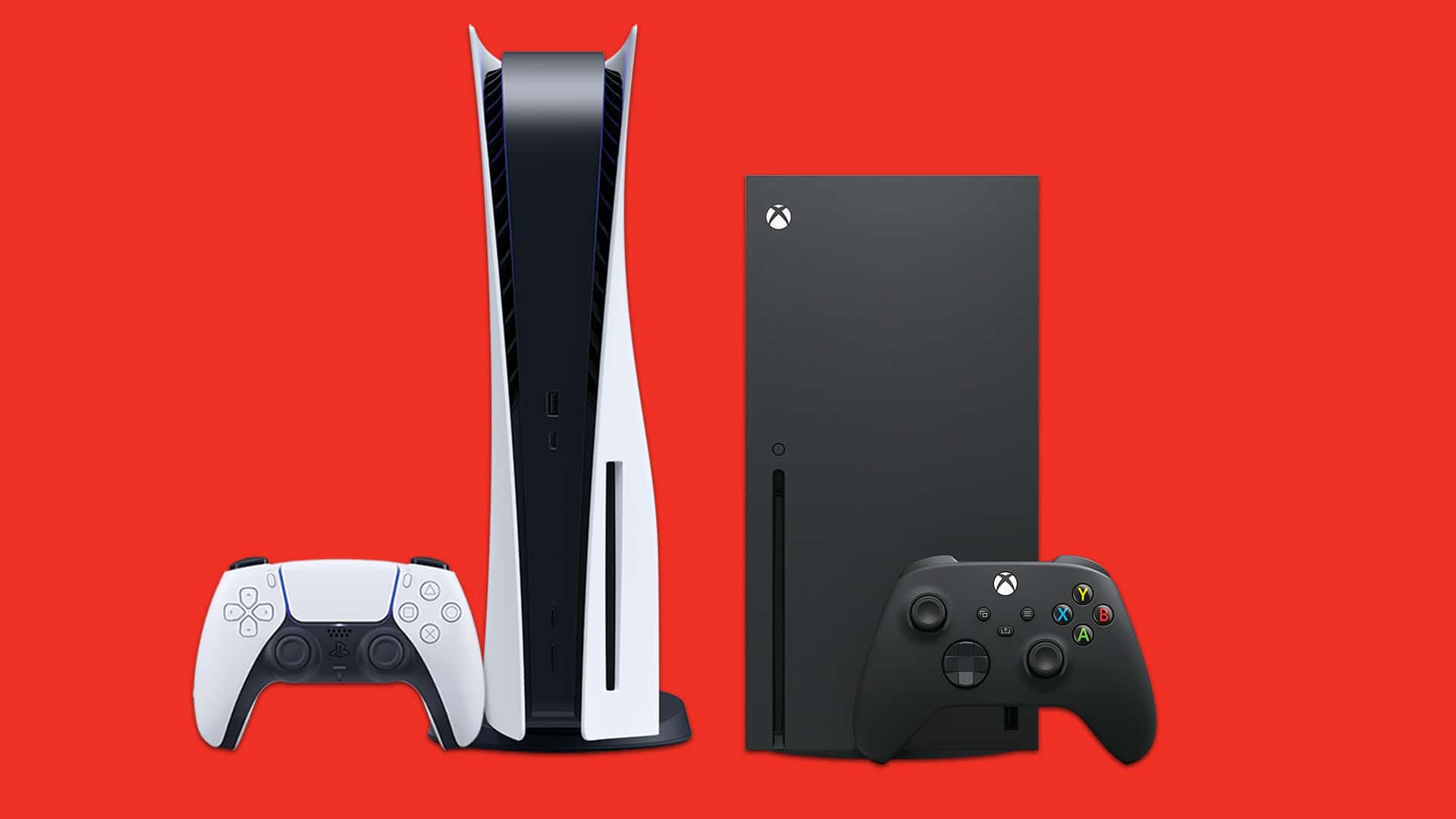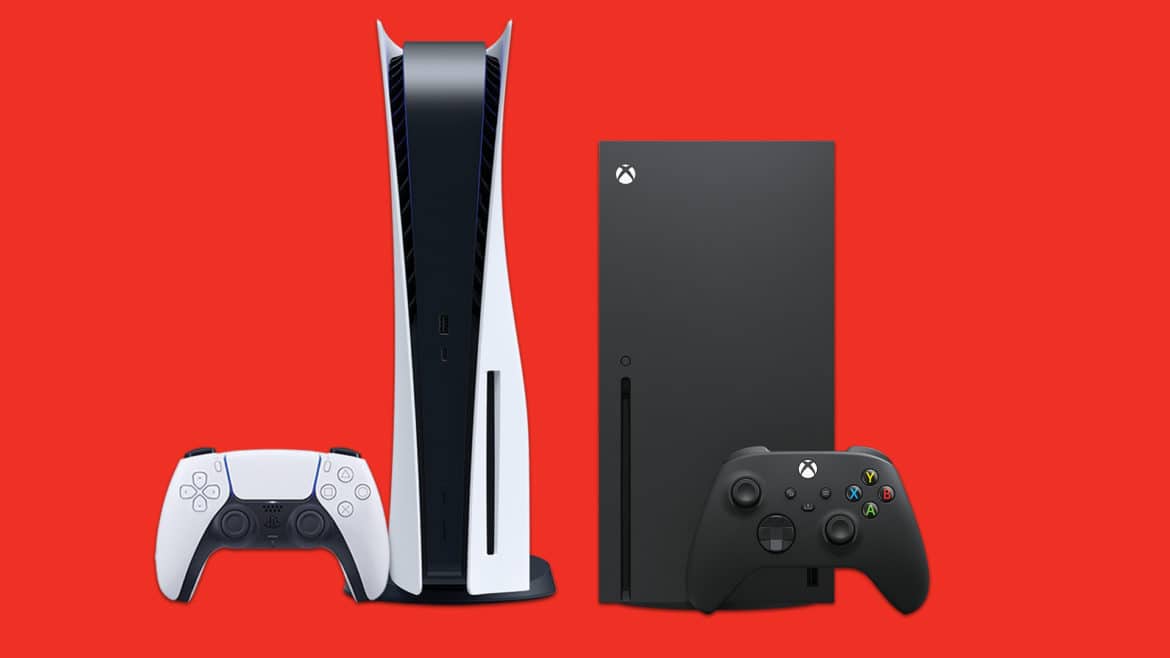 GameStop (GME), which has had a wild ride on the share markets over the last year, is set to release its fiscal fourth-quarter 2020 earnings on Tuesday. What are analysts expecting from the company's earnings report?
GameStop shares have seen frenzied trading and volatility led by the Reddit group WallStreetBets. The stock made a 52-week high of $483 but soon fell below $40, declining 90% from its peak. It is currently trading near $200 and is down over 58% from its 52-week highs.
Meanwhile, despite all the noise and volatility, WallStreetBets was successful in triggering an epic short squeeze in GameStop shares, in which short interest was 140% at its peak. While the stock is trading at less than half of its peaks, it is still up over 960% for the year.
GameStop's earnings
Analysts polled by TIKR expect GameStop's revenues to rise 1.7% in the fiscal fourth quarter 2020 ended 31 January. Before the quarter, the company's revenues have fallen on a yearly basis for eight consecutive quarters. What's worse, all these quarters the revenues tumbled in double digits.
In the fiscal third quarter of 2020 also, GameStop's revenues had missed estimates, even as its bottomline was better than expected. The share had tumbled after the earnings release. In fact, GameStop share has fallen after earnings release in eight of the last 10 quarters. With expectations sky high and the share rallying sharply, the risk of disappointment looks high after fiscal fourth quarter 2020 earnings also.
GameStop has been shutting stores
Analysts expect the company to post an adjusted EPS of $1.42 in the quarter—a year over year rise of 12%. Before this, it has posted a loss for three consecutive quarters. GameStop has been pivoting towards online sales while closing down on physical stores. Its retail footprint is down 11% under its "de-densification strategy." GameStop has been closing down stores in a bid to control costs and focus on profitability.
The company has been trying to pivot customers to either alternative stores or online shopping. Its online sales have been soaring and in its update in January, it said that in the holiday season its online sales accounted for over a third of total sales.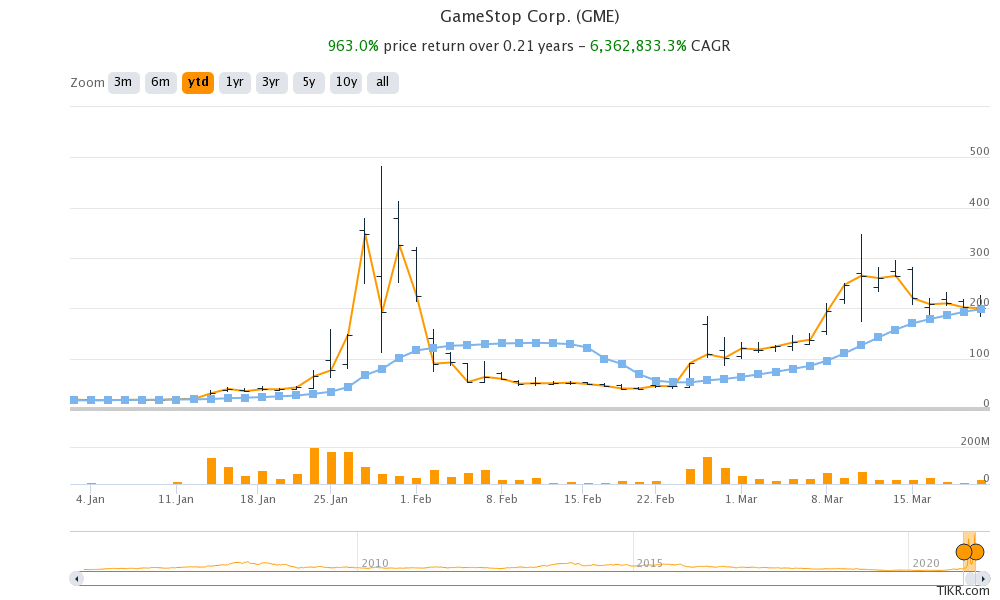 What should you watch in GameStop's earnings?
This will be the first earnings call from GameStop since it was targeted by WallStreetBets. During the company's earnings call it would face questions from analysts on the short squeeze and WallStreetBets. Also, markets would watch the company's online sales progression.
Ryan Cohen
Furthermore, GameStop management might touch upon the role that activist investor Ryan Cohen, who got three board seats in an agreement with the company, would play at GameStop. There have been rumours that Cohen might lead the company's eCommerce operations however there hasn't been an official announcement. That said, while announcing the board seats, Cohen had said that he intends to play an active role at the company and was seen instrumental in the exit of GameStop's CFO.
Analysts are not very optimistic
Meanwhile, Wall Street analysts are not very optimistic about GameStop heading into its earnings. Wedbush analyst Michael Pachter who has a neutral rating and $16 price target on the share believes that it is "well-positioned to be a primary beneficiary of the new console launches." However, given the soaring valuations, he fells the share is trading way ahead of the fundamentals.
Most positives seem baked in GameStop shares
He added, "Activists control the company's board, and lead activist Ryan Cohen, the co-founder of Chewy, intends to unveil a new strategy sometime soon." According to Pachter "When the new strategy is revealed and we are able to evaluate it, we will revisit our estimates and PT (price target)."
BofA Global Research analyst Curtis Nagle is also bearish on GameStop ahead of the earnings as he expects an underwhelming quarter from the company.
Telsey's Joseph Feldman is among those who hold a bearish view of GameStop. He said, "The current valuation far exceeds our high fundamental expectations and projected multiyear benefits from the transformation." Joseph added, "The company has yet to show financial success in an industry that is rapidly shifting to digital."
Can GameStop be the Amazon of gaming?
Many are forecasting that GameStop could be the "Amazon of gaming" a reference to Chewy, which was cofounded by Cohen and successfully took on Amazon. Cohen later sold Chewy. Meanwhile, while there is a fundamental story around GameStop which is its pivot towards more profitable online sales and a transformation under Cohen, the fact cannot be denied that gaming is moving online.
Online gaming platform Roblox, that listed earlier this month has a market capitalisation of $39 billion. The company is posting losses but its topline is expanding at a fast pace. In comparison, GameStop's market capitalisation is almost $14 billion.
Overall, GameStop looks ripe for a correction after its earnings release. While the short squeeze and pumping from WallStreetBets helped prop up the shares, sooner or later fundamentals are likely to catch up with the company.
GameStop shares were trading over 2.5% lower in US premarket trading today, while the S&P 500 futures point to a flat opening.